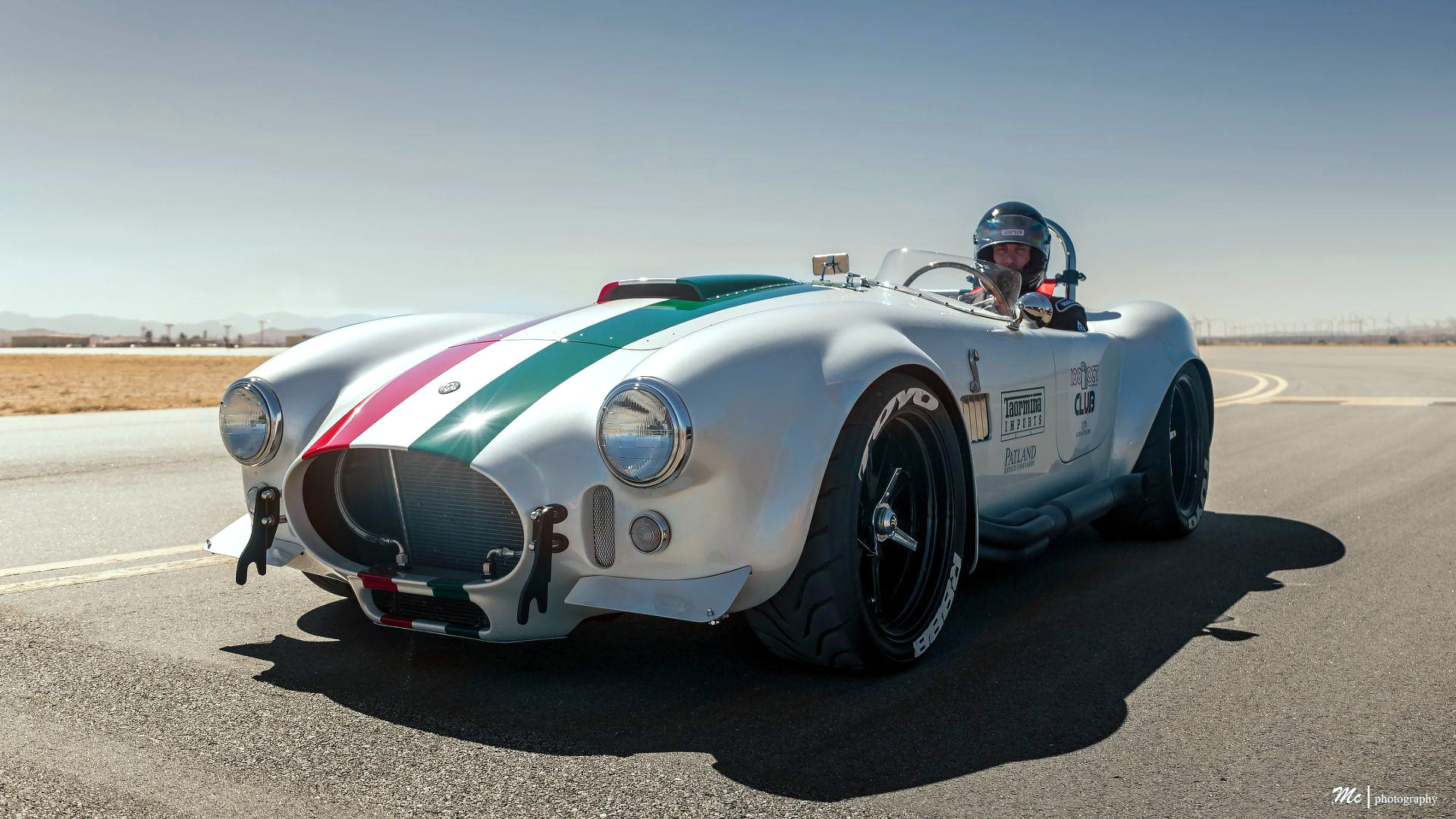 Cobra racing legend Dick Smith achieved a top-speed record of 198 MPH in his 427 S/C CSX3035 Cobra at Daytona back in 1967. And his record had stood for an incredible 50 years. But like they say, all good things must come to an end..
Ted Taormina, owner of the "Italian Job" Superformance MkIII, broke this long-standing record in his tri-colored Cobra earlier this month, driving to a record speed of 201.1 MPH at the Mojave Air and Space Port, and earning the title of the world's fastest Cobra.
For those of you unfamiliar with Superformance, they are the leading manufacturer of 1960s era continuation sports cars, and they're authorized by Shelby to build their continuation cars. They will build you a Daytona coupe, a GT40, a Cobra, and they're all to spec.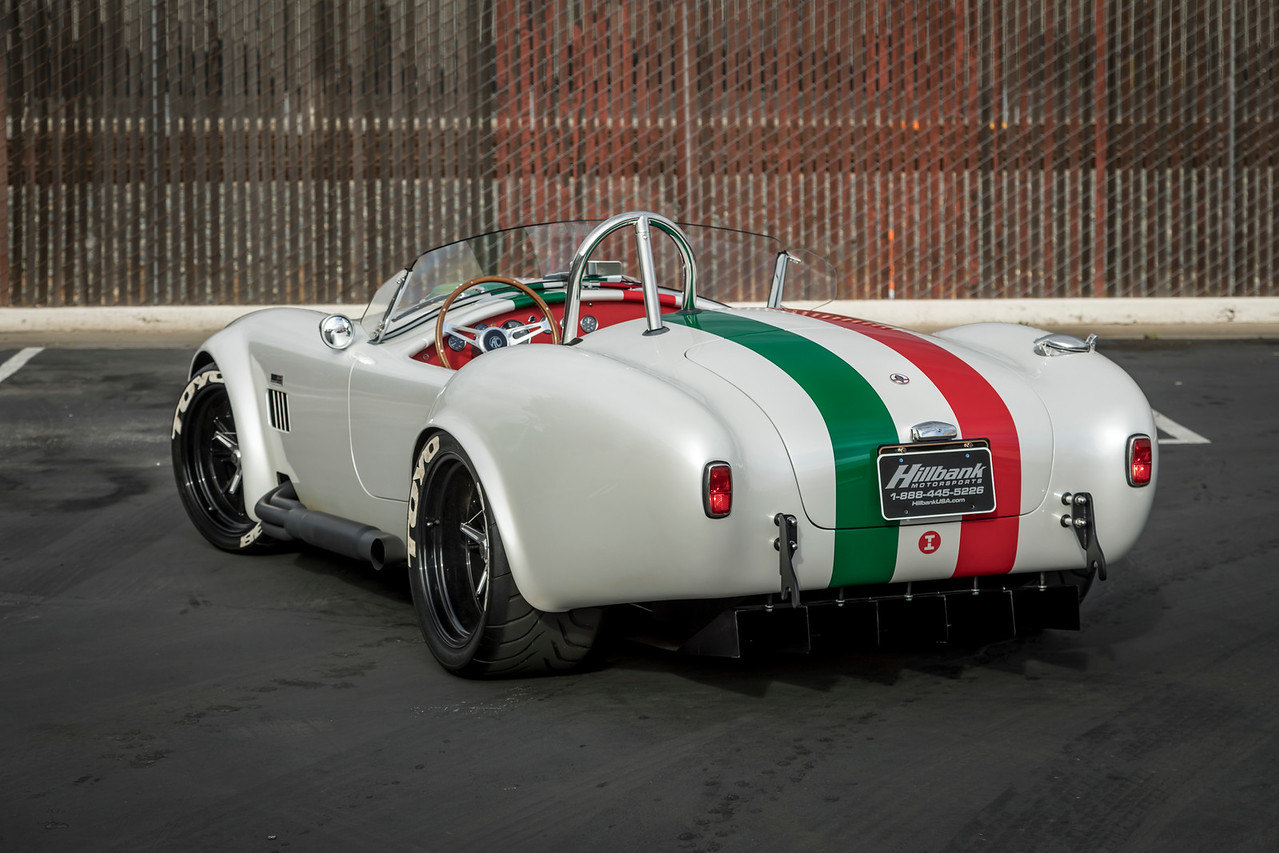 As you probably guessed, Taormina's Superformance MkIII is equipped with a number of modifications and is specially prepared to perform at extreme speeds. The "Italian Job" Cobra runs an OEM style Shelby Engines 427 FE engine that generates over 690 horsepower and 710 ft-lb of torque.
Taormina added an under-car spoiler in the front for downforce, and a diffuser in the rear to maintain stability. The vehicle's entire underside was sealed with aluminum panels to provide additional stability at high speeds. Taormina also added front bumper canards to provide additional downforce, and a custom spring and shock configuration to minimize fore and aft motion.
Even with these performance mods, Taormina's MkIII Cobra maintains a street-legal classification and can be daily driven if he so desires.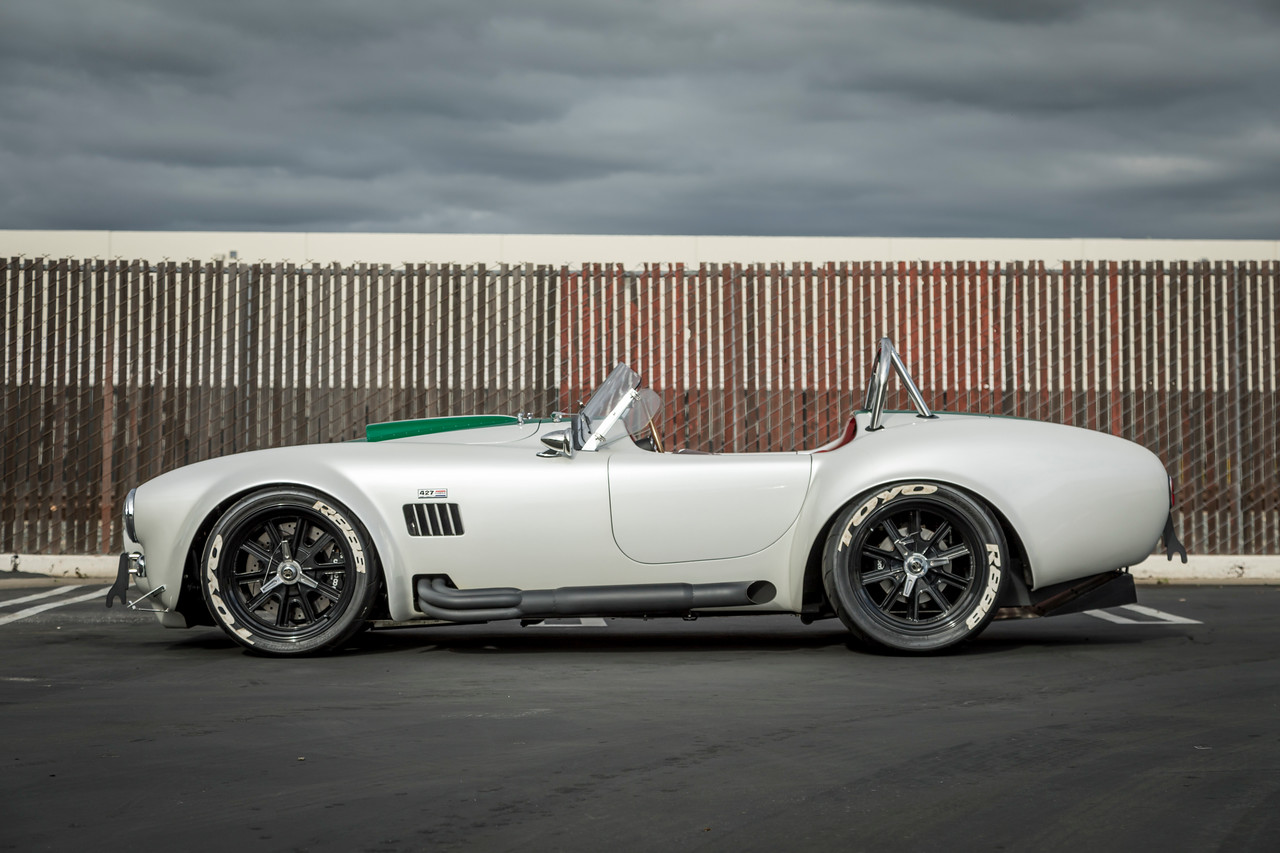 "What Ted has accomplished in our Superfomance MkIII is incredible," said Superformance CEO Lance Stander. "Ted has been an adrenaline junky his whole life and has done speed runs in a number of exotic sports cars. To accomplish this in one of our road going Superformance Cobra's is especially significant."
While modern supercars are no strangers to the 200MPH+ club, getting a classic roadster that is not exactly aerodynamic to travel at such a high rate of speed is pretty darn remarkable.
Now I don't know that I've got the balls to drive a Cobra at those kind of speeds, but kudos to Ted Taormina and Superfomance on achieving this most impressive feat!