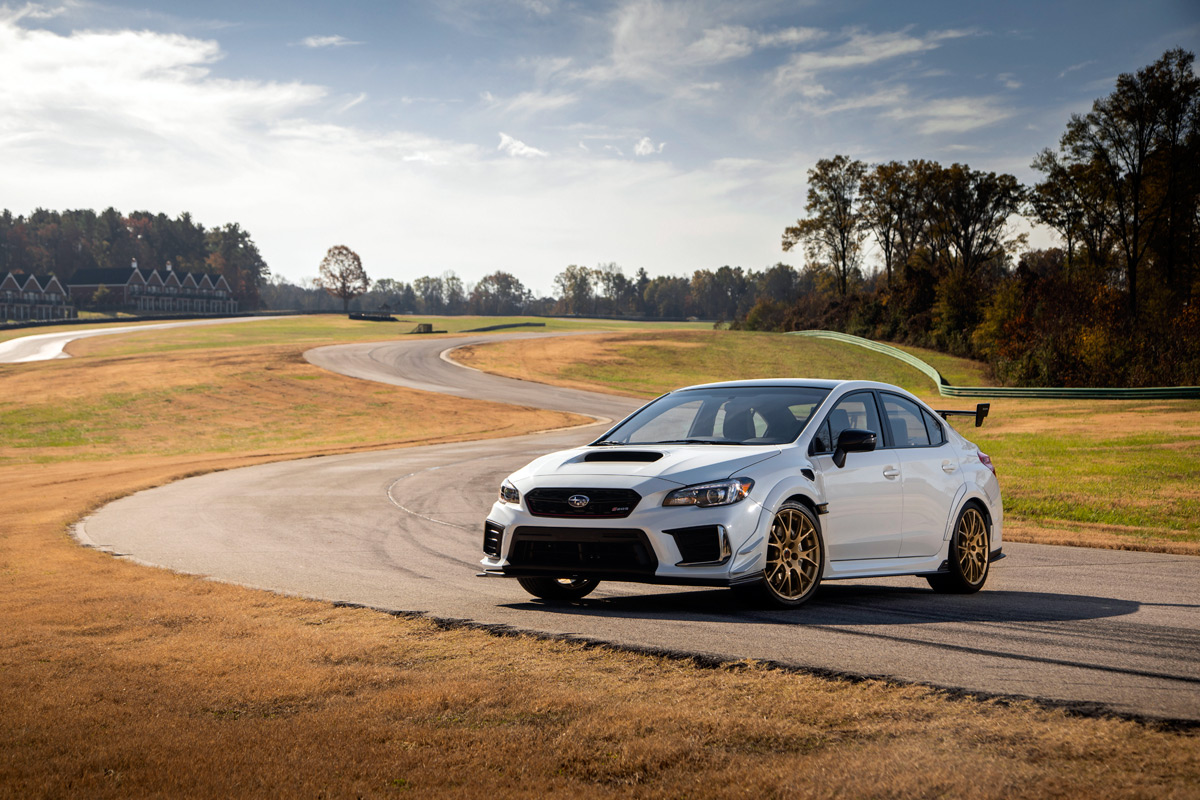 When Subaru unveiled the limited-edition STI S209 at the Detroit Auto Show earlier this year, we were pretty stoked, as it sounded like an absolute beast. But one question still remained.. the price.
Most of us expected the price to be in line with the 2018 WRX STI Type RA, the previous king of the hill, which commanded a hefty $50K price tag. But alas, the STI S209 is even pricier than that, considerably so.
Subaru of America, Inc. today announced pricing on the STI S209, the first-ever S-line STI produced exclusively for the US market, and it's going to cost a whopping $63,995. Sales are limited to 209 vehicles and will be available in either WR Blue Pearl with matte gray wheels or Crystal White Pearl/matte gold wheels.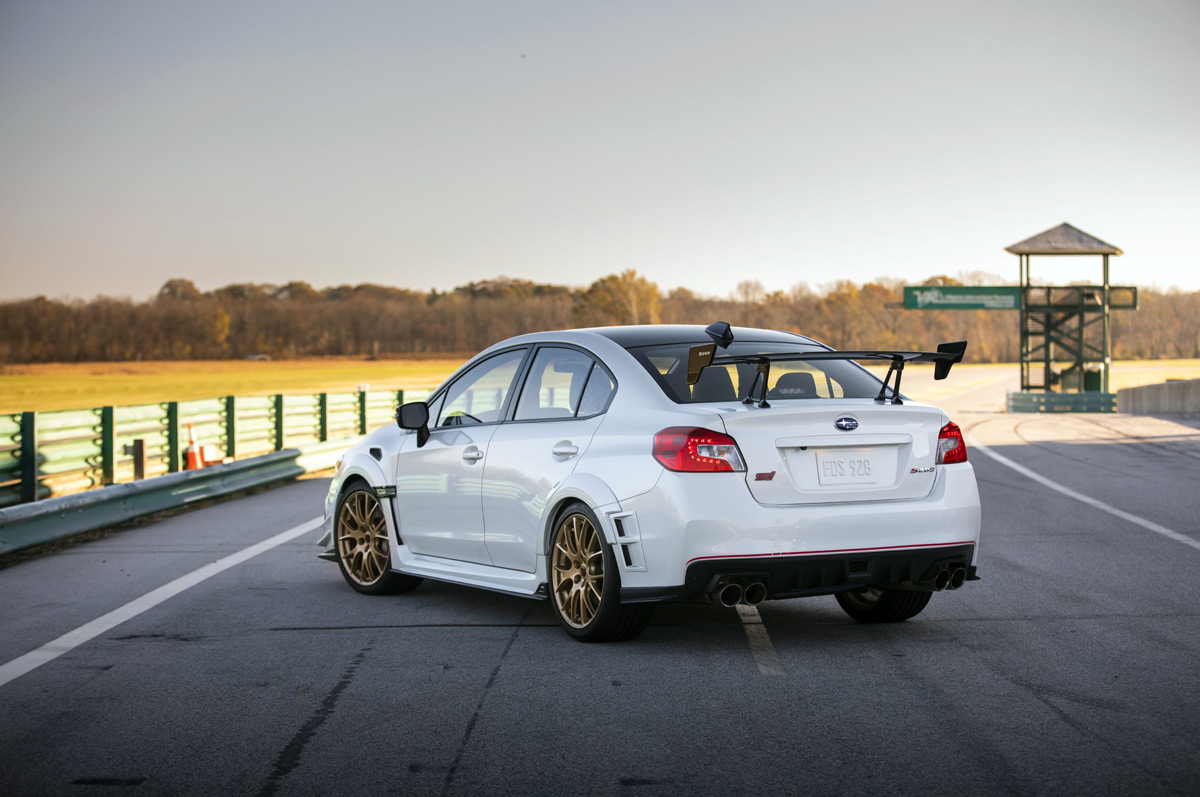 Designed with a focus on high-performance driving, the S209 draws inspiration and tech transfer from STI's most formidable track machine: the WRX STI Nürburgring Challenge racecar, which won the SP3T class at the 2019 24 Hours of Nürburgring. The S209, like the Nürburgring Challenge racecar, wears an expanded wide-body exterior treatment, which extends the vehicle's overall width 1.7 inches wider than a standard WRX STI.
The bulging fenders accommodate wider front/rear tracks (+0.6in front/rear) and 265/35 Dunlop SP Sport Maxx GT 600A summer-only tires wrapped around lightweight 19 x 9-inch forged BBS alloy wheels. Those vents on the front fenders provide additional engine cooling, while vents on the rear fenders rectify air turbulence to reduce drag and increase downforce.
The limited-edition performance car comes equipped with Brembo brakes with 6-piston monoblock front calipers and 2-piston monoblock rear calipers that feature cross-drilled steel rotors and upgraded high-friction pads.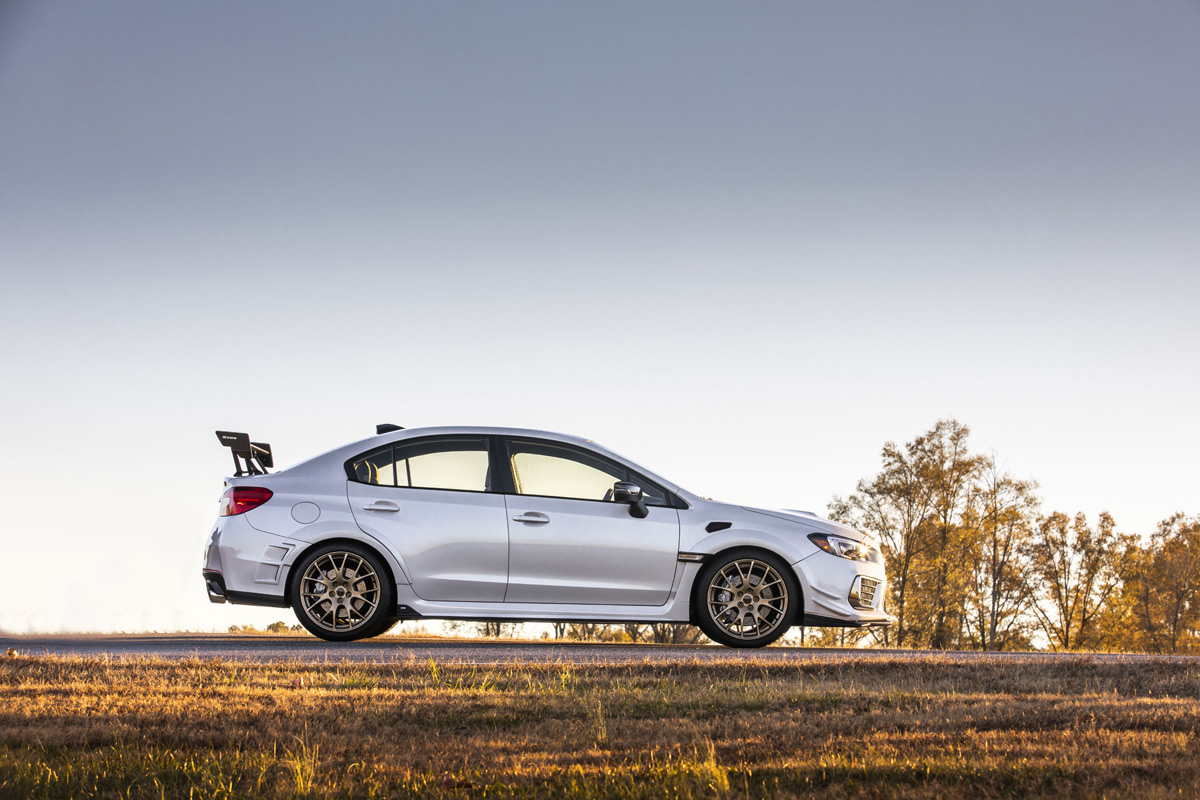 Underneath the S209's broader body are specially developed Bilstein dampers, stiffened coil springs, a 20mm rear stabilizer bar and pillow-type bushings for the front/rear lateral links. The S209 has reinforcements to the front crossmember and rear subframes and a flexible front-strut tower bar and flexible front/rear draw stiffeners.
Other Nürburgring racecar tech that trickles down to the S209: front, rear and side under spoilers; front bumper canards; and carbon-fiber roof panel and rear wing.
A reworked version of the legendary EJ25 2.5-liter turbocharged BOXER engine propels the S209. Featuring an STI turbocharger manufactured by HKS, the EJ25 serves up 341 horsepower at 6,400 rpm, thanks in part to a larger turbine and compressor as well as maximum boost pressure that has been increased to 18.9 psi. The engine also receives a notable bump in midrange torque – 330 lb-ft at 3,600 rpm – delivering higher corner exit speeds when driving on track.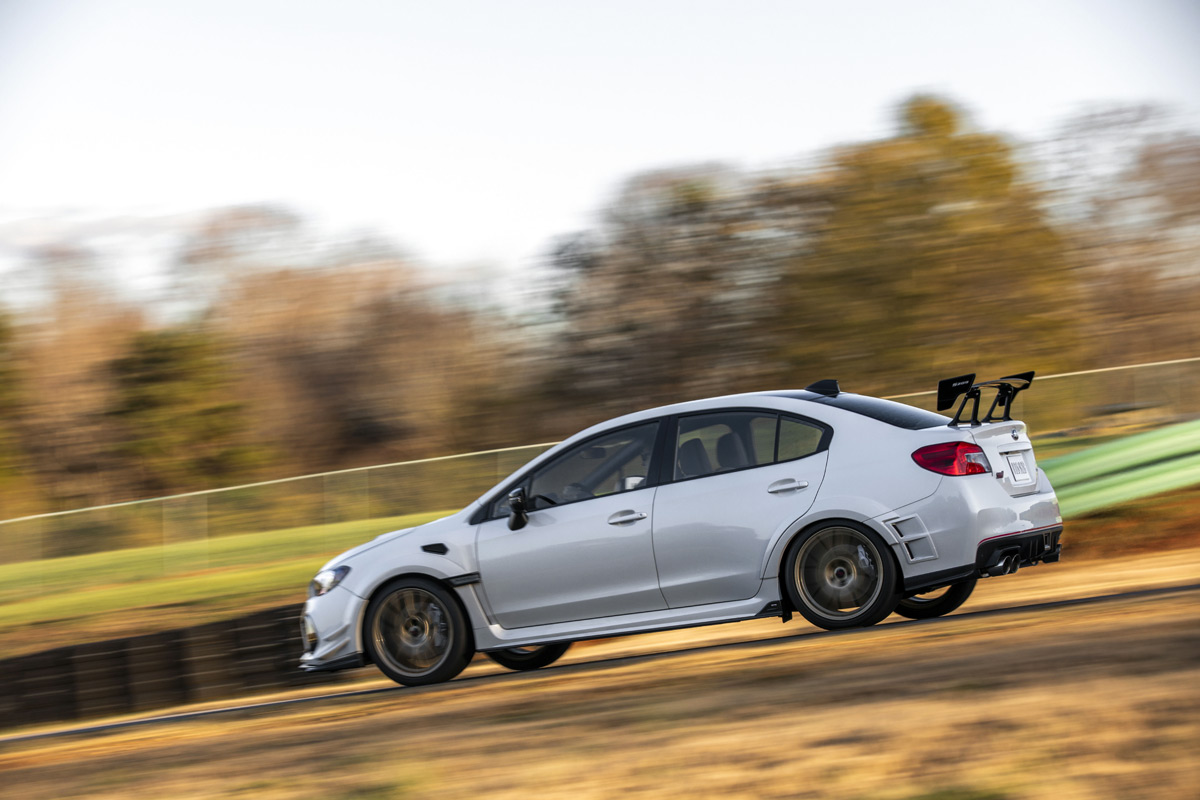 To feed more air to the EJ25, the S209 uses a high-flow intake system featuring a new intake duct, induction box with conical air filter and silicone turbo inlet duct. As a nod to the 2004-07 WRX STI, the S209 is fitted with an intercooler water spray system that lowers intercooler temperature via manually operated steering-wheel paddles.
More air demands more fuel, so the S209 receives a new high-flow fuel pump, larger fuel injectors and an STI-tuned engine control module. High-performance mufflers deliver 17-percent less airflow resistance while larger hand-polished stainless-steel exhaust tips – 101mm in diameter – deliver aggressive appearance and acoustics.
Of course, there's plenty of S209 and STI badging inside and out to remind you of what you're driving, along with a D-shape steering wheel that's wrapped in Ultrasuede with silver stitching, a treatment that carries over to the lid of the center console storage box.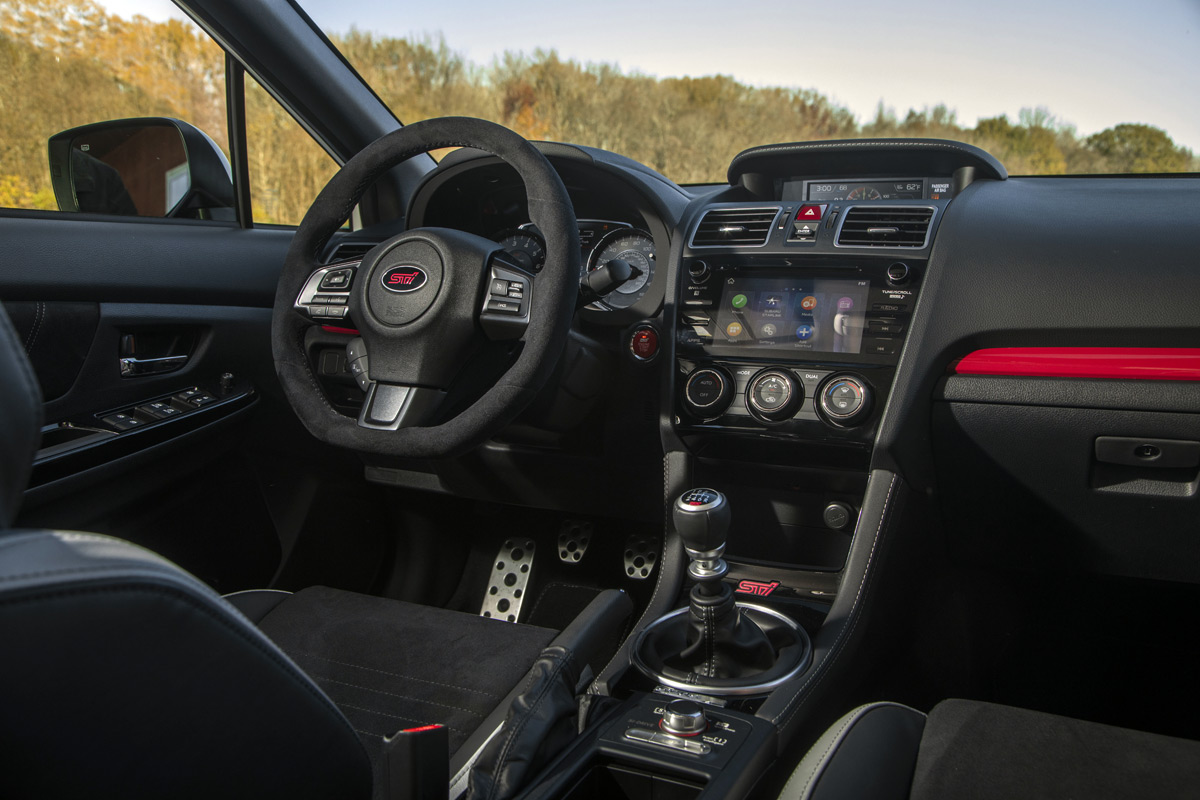 While we have no doubt that the STI S209 is going to be an absolute beast on the track, it's hard to get past that crazy price tag. Because honestly, once you cross the $60,000 mark, there are a LOT of amazing cars to choose from, like the Corvette C8, Shelby GT350, BMW M3, Porsche Cayman, and countless others.
Add in used cars (like a low-mileage Nissan GT-R or a Porsche 911), and the S209 makes even less sense for all but the die-hard enthusiasts.
Given how long it took Subaru to sell out their allocation of 2018 WRX STI Type RA's (my dealership had one sitting in their showroom for nearly a year!), it should be interesting to see how this one fares..