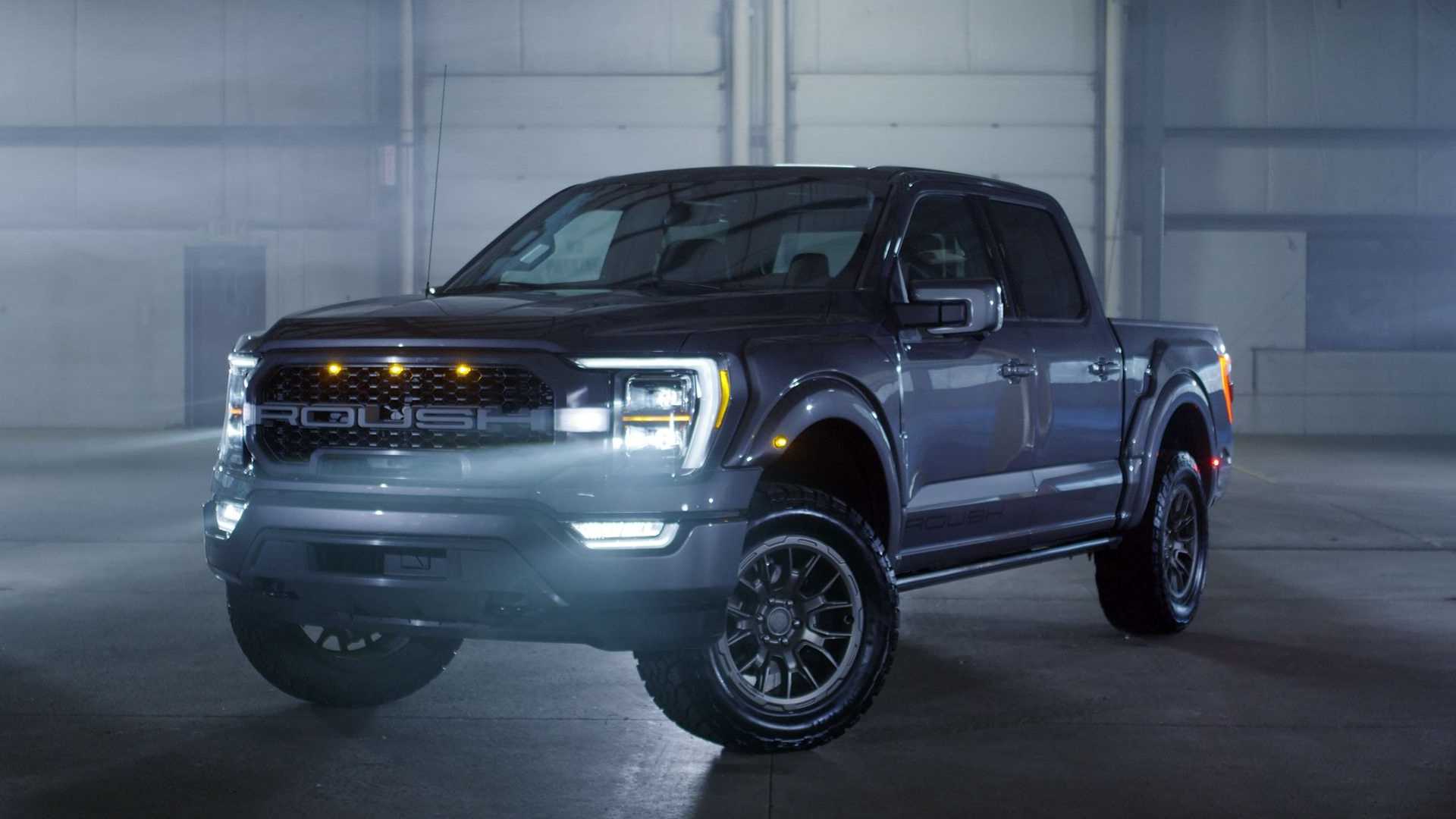 If you're someone who wants their new truck to stand out from the crowd, you can take it to a local customization shop to get tricked out with a lift kit, new wheels, and some other goodies. But as it turns out, there's an easier way.
Feast your eyes on ROUSH Performance's new 2021 ROUSH F-150. Building upon Ford's new F-150 platform, the truck is upgraded with ROUSH-engineered body components, high-performance suspension, upgraded wheels and tires, a cat-back exhaust system and premium interior upgrades.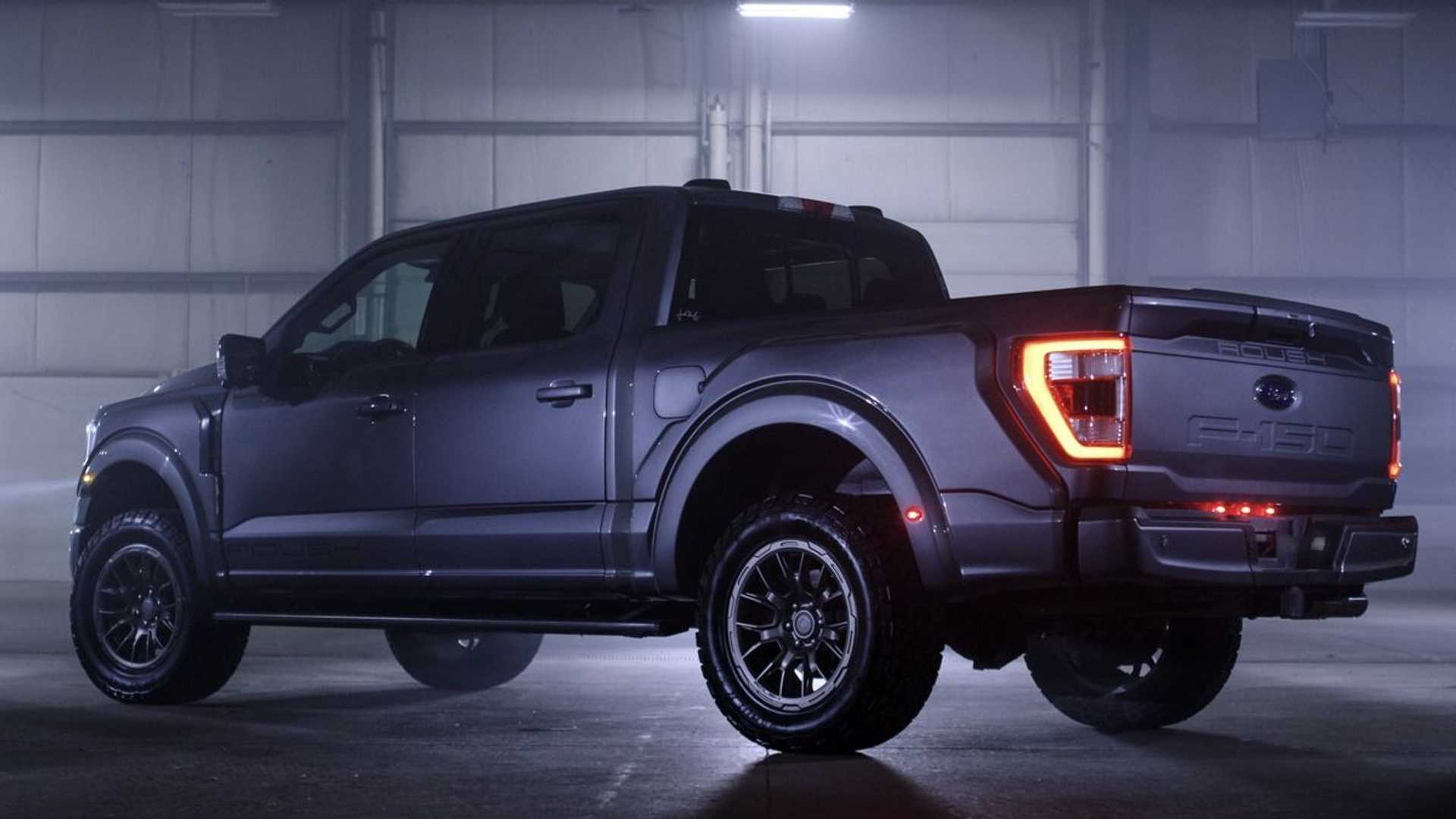 The 2021 ROUSH F-150 comes standard with a custom-valved set of ROUSH/Fox 2.0 shocks that are matched specifically to the F-150 and equipped with internal floating pistons to provide a smooth and controlled ride in the dirt or on the pavement. The front coilover shocks are outfitted with tuned performance springs that lift the front end two inches, leveling the stance of the truck. General Tire 33-inch Grabber A/TX tires are paired with 20-inch gray ROUSH wheels to complement the suspension upgrades and further enhance the truck's off-road capabilities. The ROUSH F-150 also comes equipped with a cat-back dual-tip exhaust system that adds an aggressive tone to the F-150's powerplant.
Exterior enhancements for the ROUSH F-150 include a set of ROUSH wide-body fender flares with integrated accent lights and heat extracting vents. Additional standard features include a high-flow ROUSH grille and bumper cover which provide unmistakable style with in-set running lights as well as custom puddle lamps that display the ROUSH logo on the ground when a door is open and a signature ROUSH graphics package.
Inside, standard equipment includes a ROUSH gauge cluster, serialized badging, custom pedals with rubberized grips for secure foot control and custom ROUSH floor liners by WeatherTech.
Performance options for the 2021 ROUSH F-150 include the ROUSH Performance brake package featuring six-piston Alcon front brakes with upgraded 13.7-inch rotors and high-friction pads and a ROUSH active control exhaust system, which uses integrated electronic valves to allow the driver to quickly switch between exhaust modes via a console-mounted switch. An Extreme Off-Road Upgrade will be available later this year that will include suspension and tire upgrades for even greater off-road performance.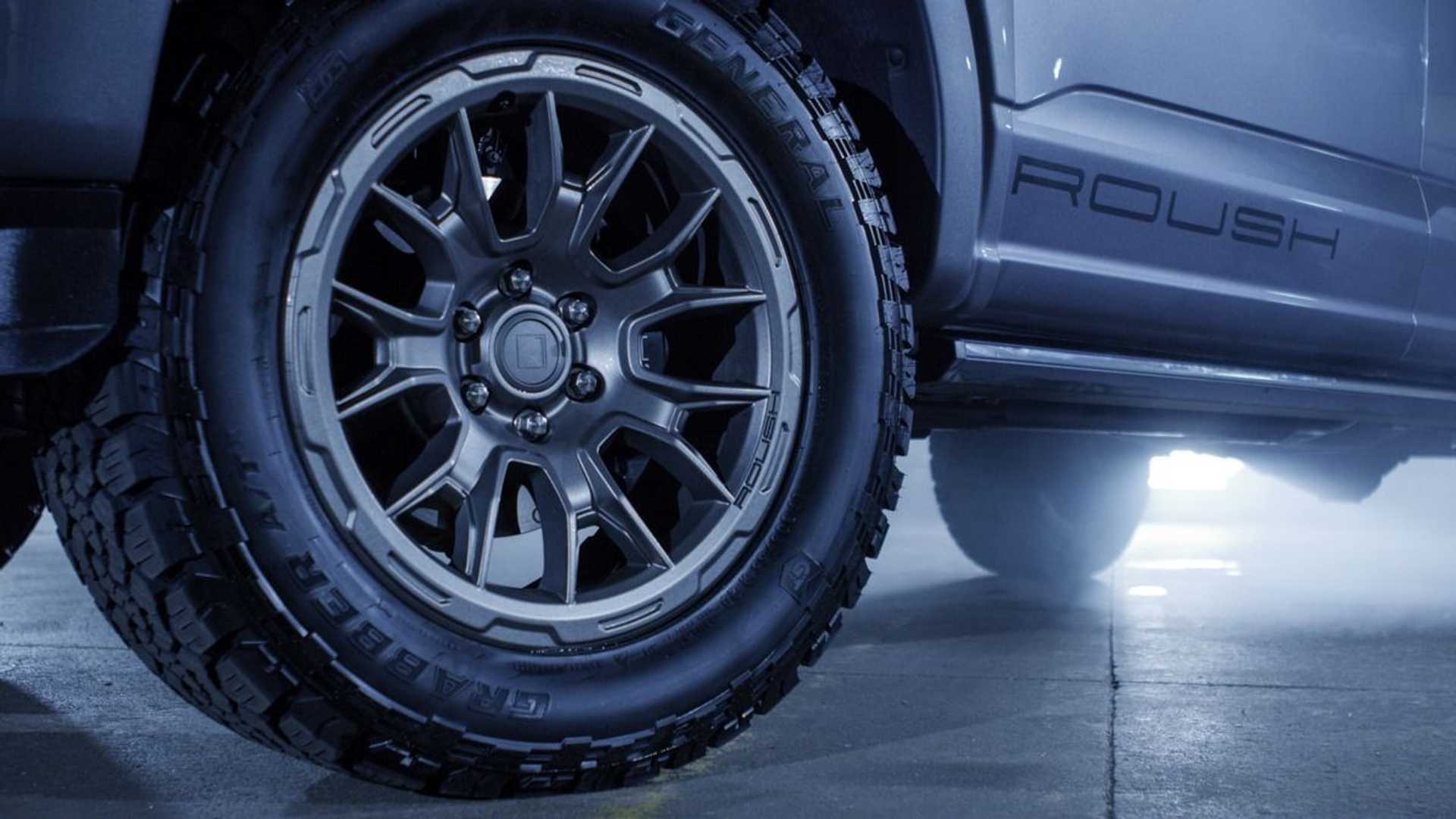 Interior options include ROUSH's premium leather seating and the Ready Package, which includes a steel center console vault with a 4-digit combo lock and the off-road utility kit that holds a host of trail recovery tools.
"The all-new F-150 has been a highly anticipated project for us," said Jack Roush Jr. "While our roots are in high-performance Mustangs, we've taken that knowledge and our racing prowess and applied to the all-new 2021 F-150. From the six-piston Alcon brakes to the ROUSH/Fox performance suspension, our modifications are engineered to provide unmatched performance, quality, and durability."
The 2021 ROUSH F-150 is available for four-wheel-drive XLT Sport and Lariat models equipped with the 5.0-liter V8 engine. The ROUSH F-150 starts at $16,745 over the factory MSRP of the base truck and comes with a 3-year/36,000-mile limited warranty.
To pre-order or configure your own 2021 ROUSH F-150, please contact your local ROUSH dealer or visit roushperformance.com to learn more.