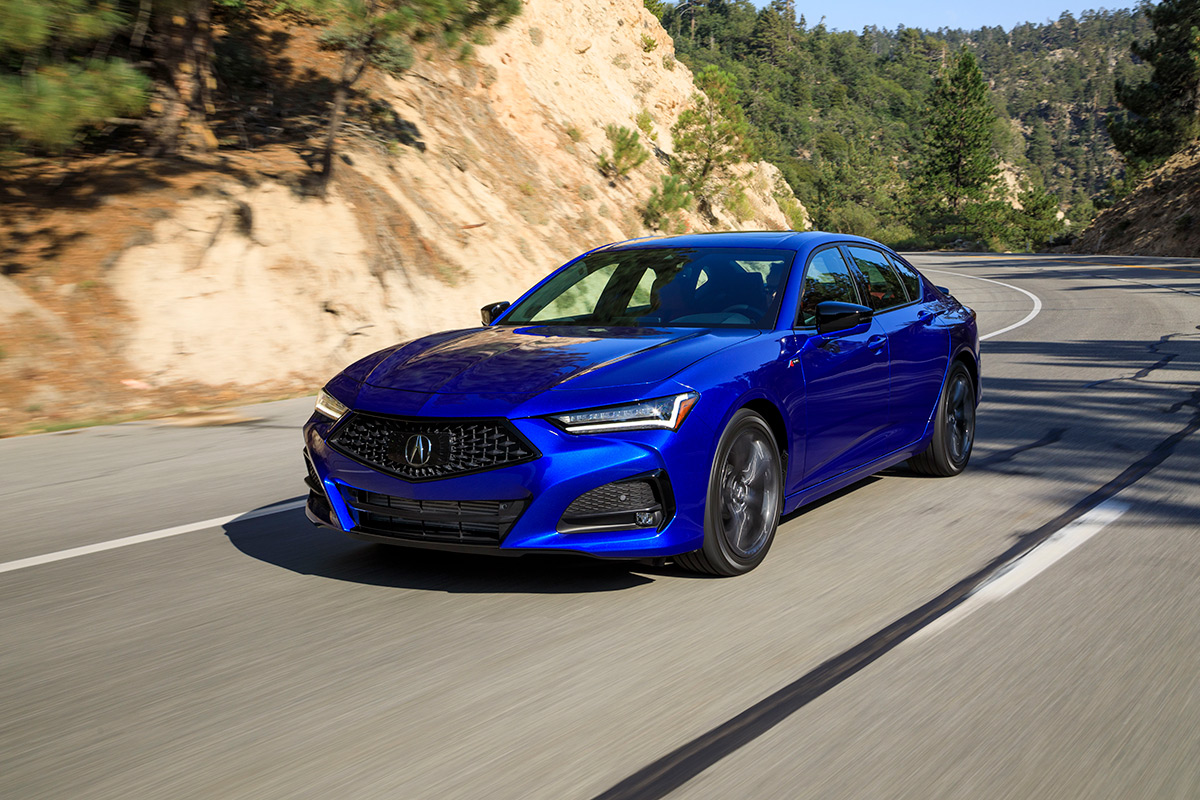 The Acura TLX is a luxury sports sedan that has endured a love-hate relationship in the luxury market. But Acura completely redesigned the TLX for 2021, with a better interior, more tech, and optional all-wheel drive tuned for better handling. Are these changes enough to draw new customers in from other luxury brands? While it's too soon to tell, the 2021 model is a big step forward for the car, and it really should be considered for anyone shopping this segment.
As a small luxury sedan, the 2021 Acura TLX faces off in a competitive market full of entry-level and full luxury options. It hits more towards the former than the latter, thanks to a more affordable price point, but has a performance focus that catches the eye. Like most "sports" sedans, the Acura TLX isn't a true performance model. But it just looks like one and gives the feeling and appeal of one, without the often costly trappings of one. Even more so with the A-Spec package our car came with (not to be confused with the more powerful 355HP Type S).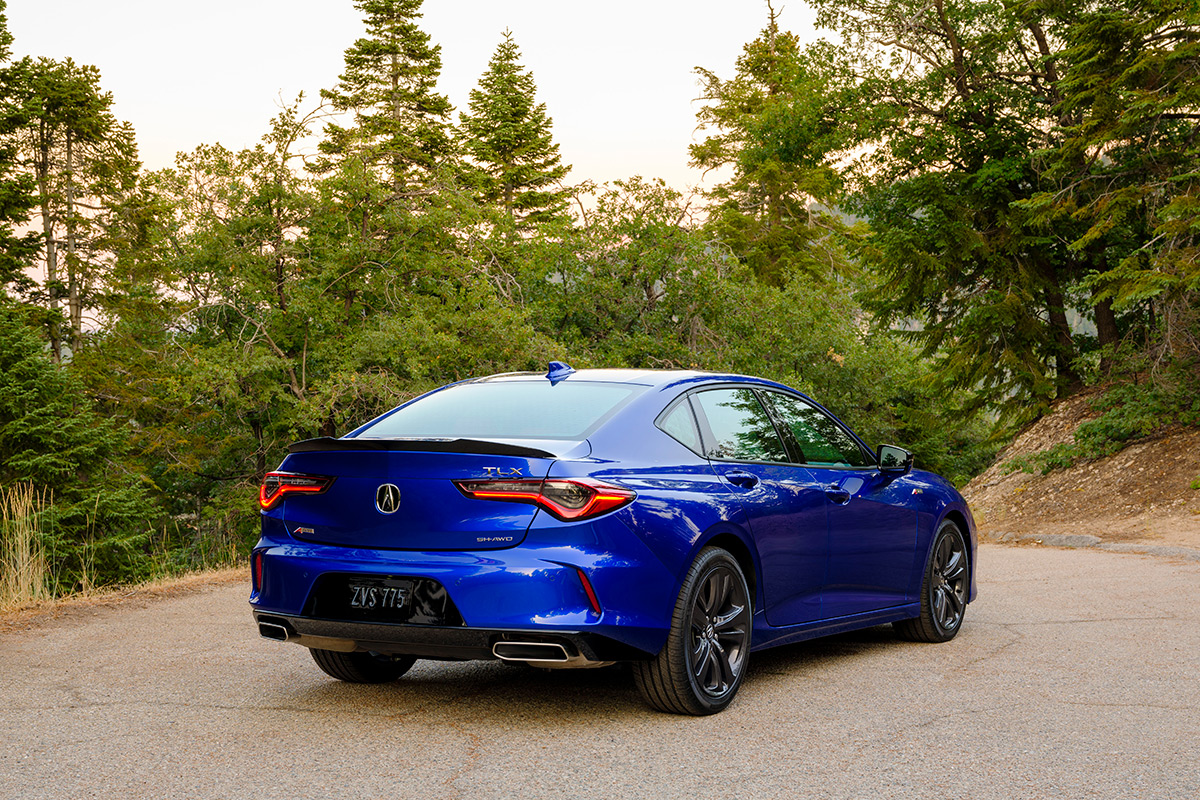 The longer and wider 2021 Acura TLX has more aggressive proportions than the previous-generation did. It's a far better looking sedan than its predecessor and will catch eyeballs for that. Especially in the A-Spec package, which adds several sporty upgrades to the rear such as the short spoiler, unique color options, and aggressive wheel patterns. The A-Spec adds to the already well-loaded Technology package with its 19-inch wheels, driver's aid technologies, leather interior, and higher-end sound system. 
If the look of the new Acura TLX seems familiar, it's because it's very much like the concept shown not too long ago.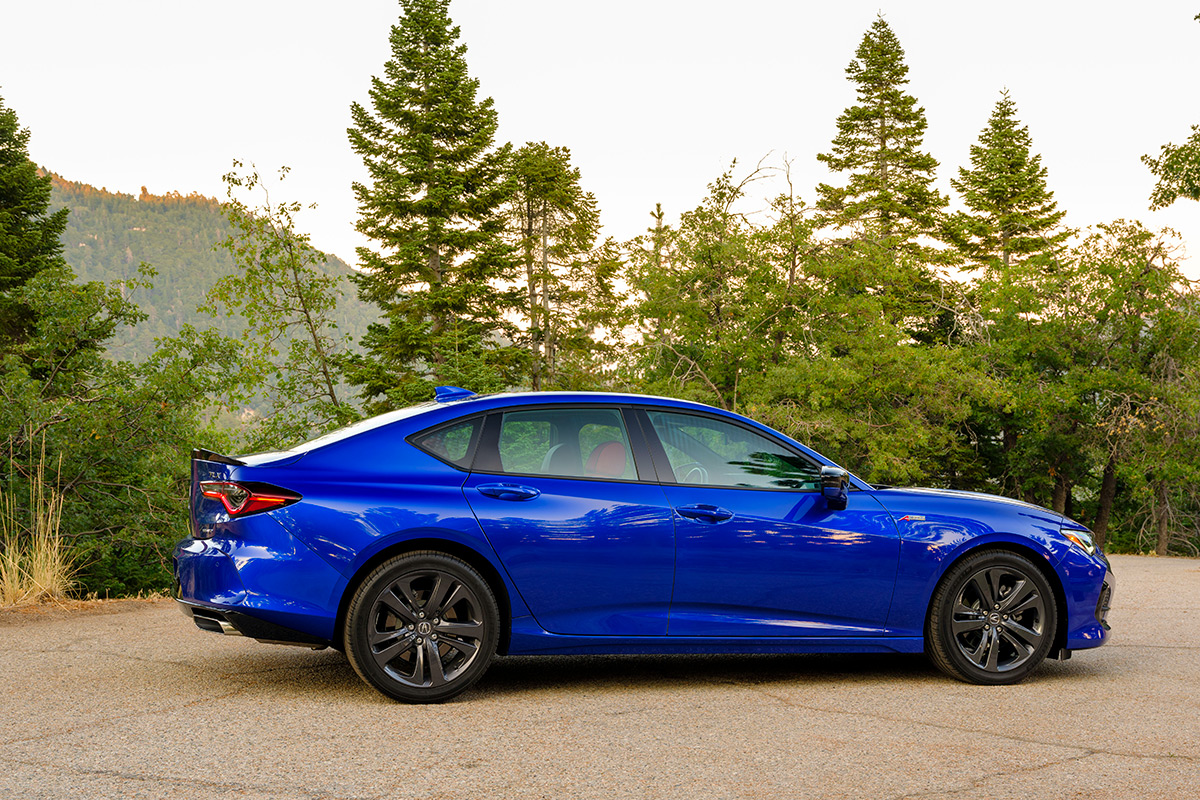 Under the hood is a 2.0-liter four-cylinder engine that's turbocharged to produce 272HP and 280 pound-feet of torque. For a car the size of the Acura TLX, that's a decent enough amount of oomph, and it comes on fairly early thanks to those aggressive turbos. Front-wheel drive is standard, but Acura's Super Handling All-Wheel Drive (SH-AWD) system balances the power output wonderfully in the TLX, and that's what I'd recommend. The ten-speed automatic transmission shifts quickly and doesn't hesitate to downshift when the throttle is pressed, so it all comes together as a pretty good sport package. 
For those looking at performance comparisons, the 2021 TLX is not going to look very good, as it hits 60 mph in about 6 seconds. It's in the less definable corners and twisties that this Acura truly stands out. The TLX sports some terrific body control and agile engagement, and the fast pace of the engine and transmission we talked about earlier really makes it feel more powerful than its really is. So while this may not pan out in faster drag strip sprints, it definitely plays out in the day-to-day and fun runs that most of us engage in here in the real world.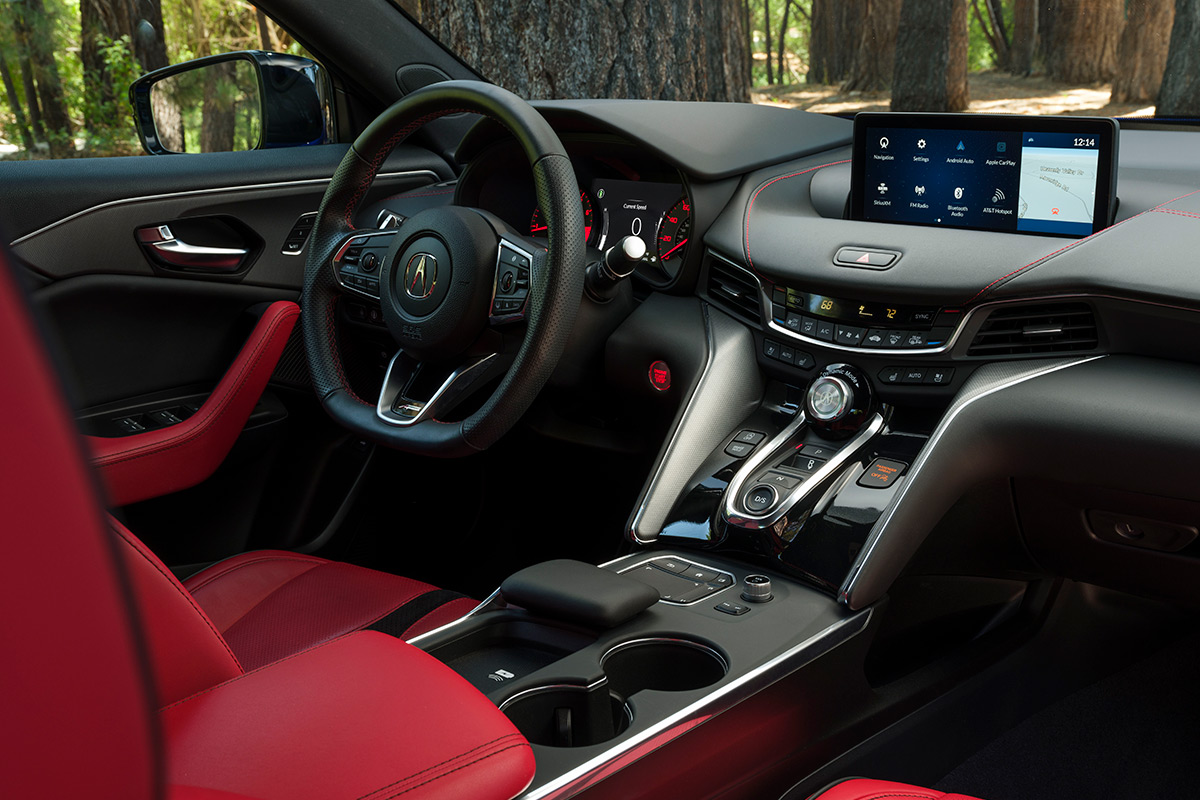 The rest of the appeal for the 2021 Acura TLX comes with pricing. The base model starts at just $38,545 plus delivery, while the A-Spec trim we recommend comes in at $45,275. That's more than competitive with most entry-level luxury sedans that the TLX competes with, and it will be far sportier than most of them. And with a more livable interior on the daily. Adding AWD, which we also recommend, means another $2,000, but it's well worth that price. We also note that our real-world fuel economy test gave us slightly better results than the EPA's 29 mpg highway for the TLX.
All in all, the 2021 Acura TLX is a solid sports sedan with a great deal of appeal. For the money, it's hard to name anything better.