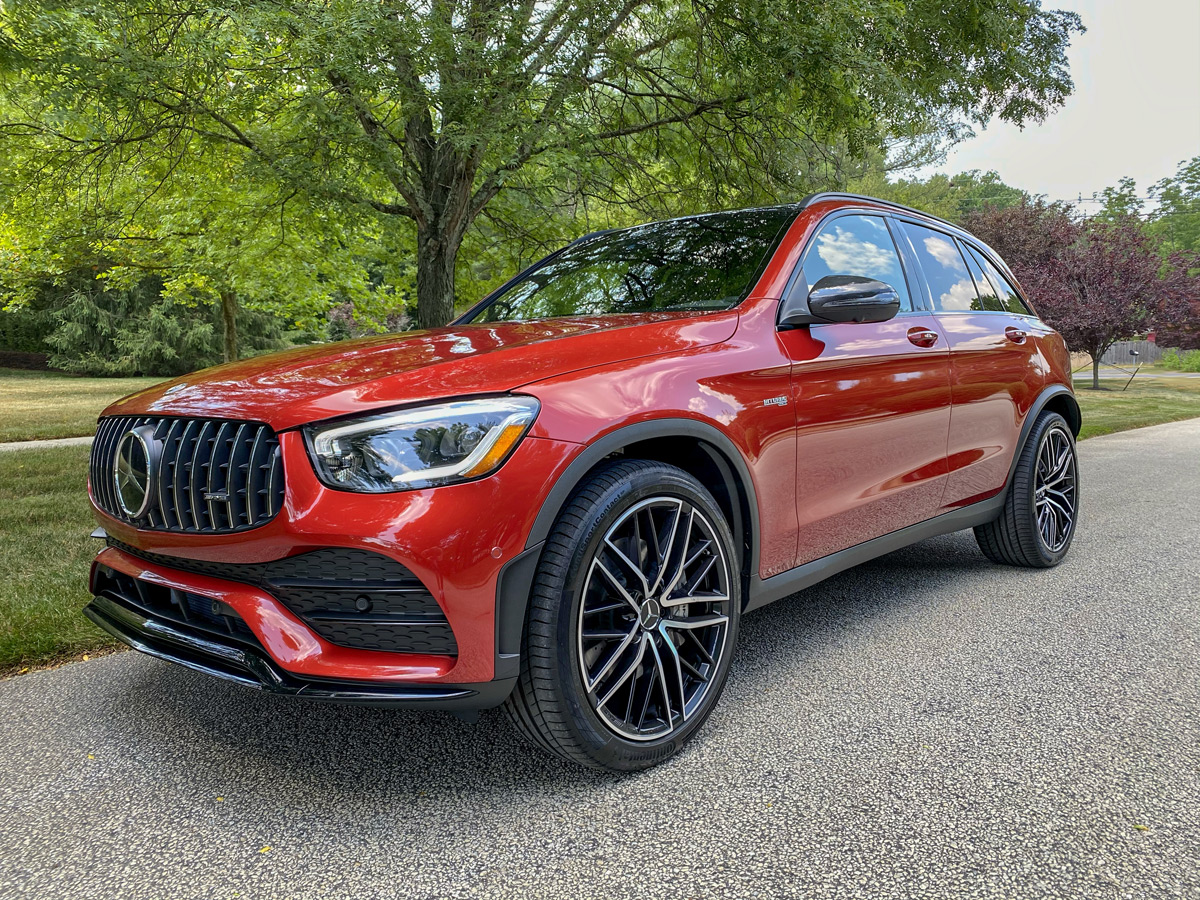 The term "Performance SUV" might sound like an oxymoron, but after spending the past week with the 2020 Mercedes-AMG GLC 43 SUV, I'm here to tell you that not only is it possible to give a 4,000+ pound SUV sports-car like performance that seemingly defies the laws of physics, but it might just make you a sports-utility vehicle convert after all!
When you think about it, this category makes perfect sense. Maybe you were a swinging bachelor who loved driving fast sports cars, but now that you've settled down with a wife and kids, you need a "more practical" car. I have a number of friends who fall into this category. Most end up with a boring SUV or minivan. But why should you settle for less?
Mercedes-AMG, the high-performance subsidiary of Mercedes-Benz, is known for injecting a serious dose of testosterone into their vehicles. If you pull up to a car and see that AMG badge out back, you know that you're not looking at any ordinary car, despite the subtle exterior upgrades. Because the real AMG magic, that's hidden under the hood.
Pop the hood, and you'll find a 3.0-liter V6 biturbo engine that pumps out 385 HP and 384 lb-ft of torque, with 4MATIC four-wheel drive sending that power to to all 4 wheels through a 9-speed automatic transmission. From a stop, the 2020 Mercedes-AMG GLC 43 SUV will rocket to 60 mph in just 4.7 seconds, on its way to a top speed of 155 mph.
Click here to read the rest of the review.