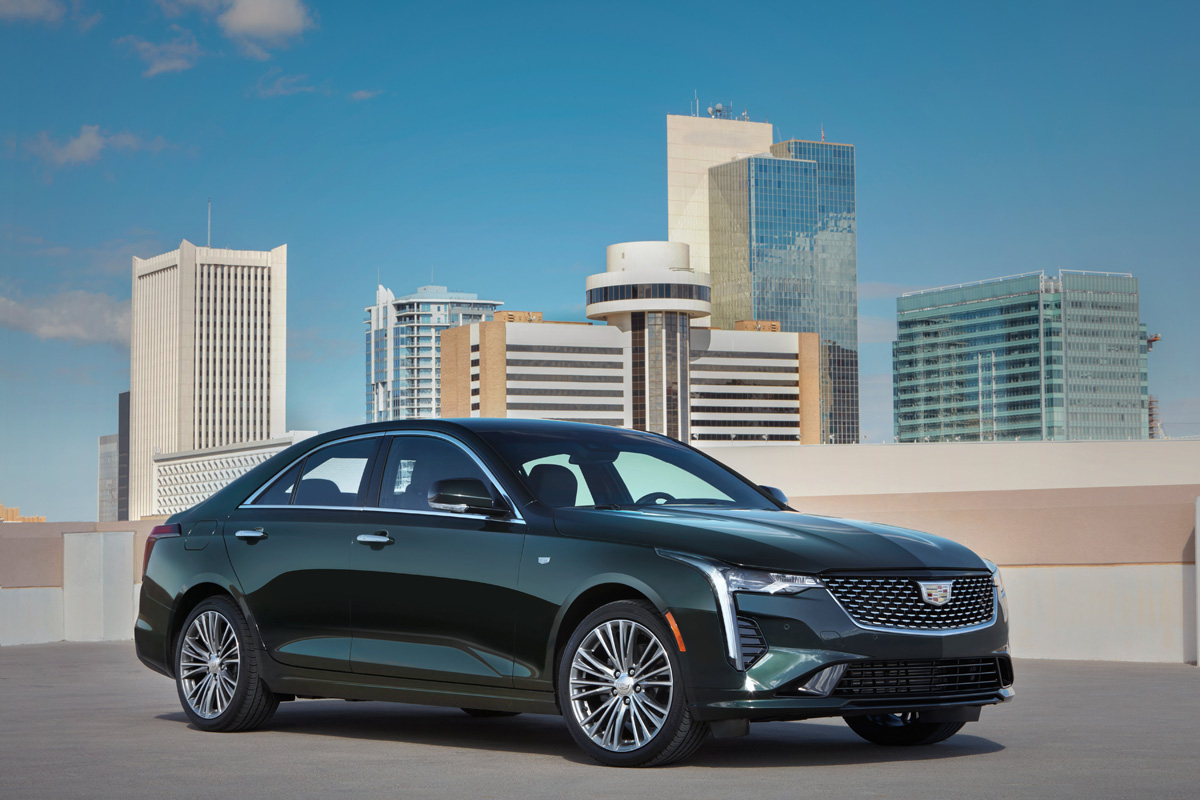 The 2020 Cadillac CT4 is all-new, entering the market as a compact, entry-level luxury sedan to compete against the smaller sedans of Europe. The CT4 replaces the ATS, modernizing the small Caddy sedan offering and hitting all of the marks required of a car in this class. 
The base model CT4 comes equipped with a 2.0L turbocharged four-cylinder engine that puts out 237 horsepower and 258 lb-ft of torque, mated to an 8-speed automatic. For those wanting more power, the top-line CT4 V-Series puts out an impressive 325HP and 380 lb-ft of torque. Both offer a lot of get-up, though, beating most of the competition in terms of power output.
In delivery, it's even better, as the turbocharged engine pushes power early and keeps it at a long plateau of RPM while the automatic transmission seems to always know what gear to be in. There's no hesitation to downshift, upshift, or hold it to raise RPM.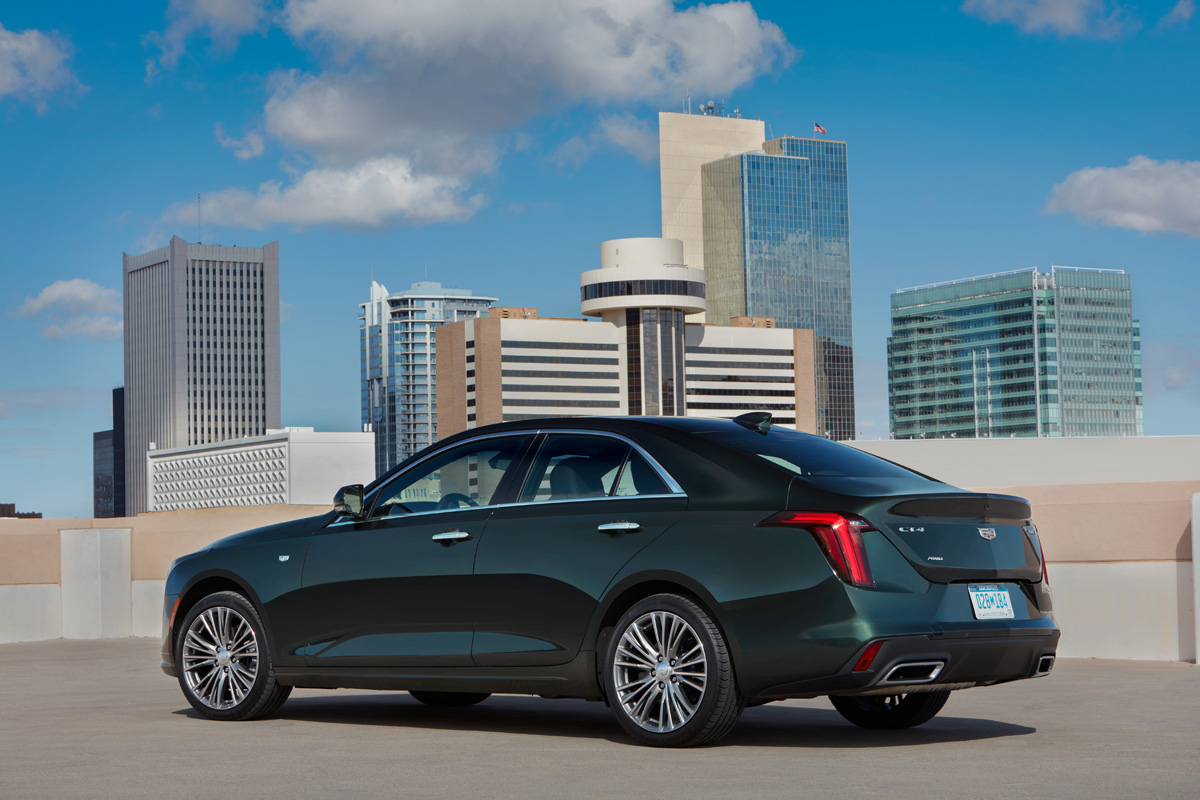 The payoff is huge for the Cadillac CT4, which drives wonderfully, corners really well, and is responsive in a quick, agile way that really proves Cadillac's winning formula of rear-driven cars with all-wheel drive options is a good one.
Of course, there's always a price to be paid. In the case of the 2020 Cadillac CT4, the price is in usefulness as a daily driver. Fuel economy remains good and trunk space is huge. But the back seat is barely adequate for kids, let alone adults, with a paltry 33.4 inches of legroom. The room in the back is more akin to a subcompact than a small or compact car and that could be a deal breaker for some buyers who need that back seat functionality. 
If you're willing to compromise and treat the CT4 as a 2+2 coupe that happens to have extra doors for easier back seat access, though, it's a winner.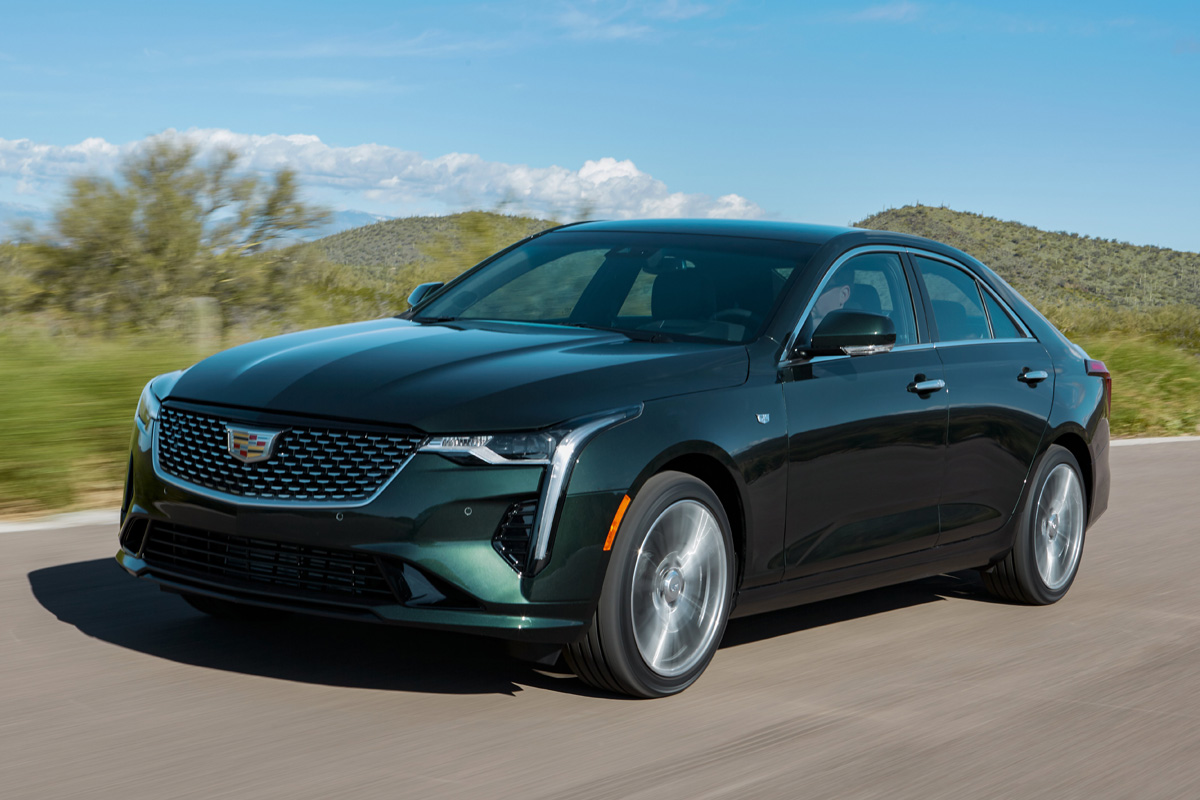 Other than those back seats, the 2020 Cadillac CT4 has an excellent interior. The layout is very driver friendly and comfort levels up front are very good. Even on rough roads or long highway stints. Most of the expected techn is there too, including Apple CarPlay, Android Auto, 2 standard USB ports, 2 USB-C ports, along with a wireless charging pad for your phone. 
The Cadillac lineup is generally on the lower end price-wise when compared to the Europeans. While that's a great thing, adding in the standard equipment those BMW and Mercedes-Benz models have brings the CT4's price into line with them. Option packages are the price-killer for the Caddy, with things like adaptive cruise control, lane keeping assist, premium audio, and a head-up display being upgrades in various packages beyond the trim level chosen. 
Check off a few of the option boxes on the build configurator and the price of the Cadillac CT4 can jump up in a hurry. Needless to say, only choose what you really need.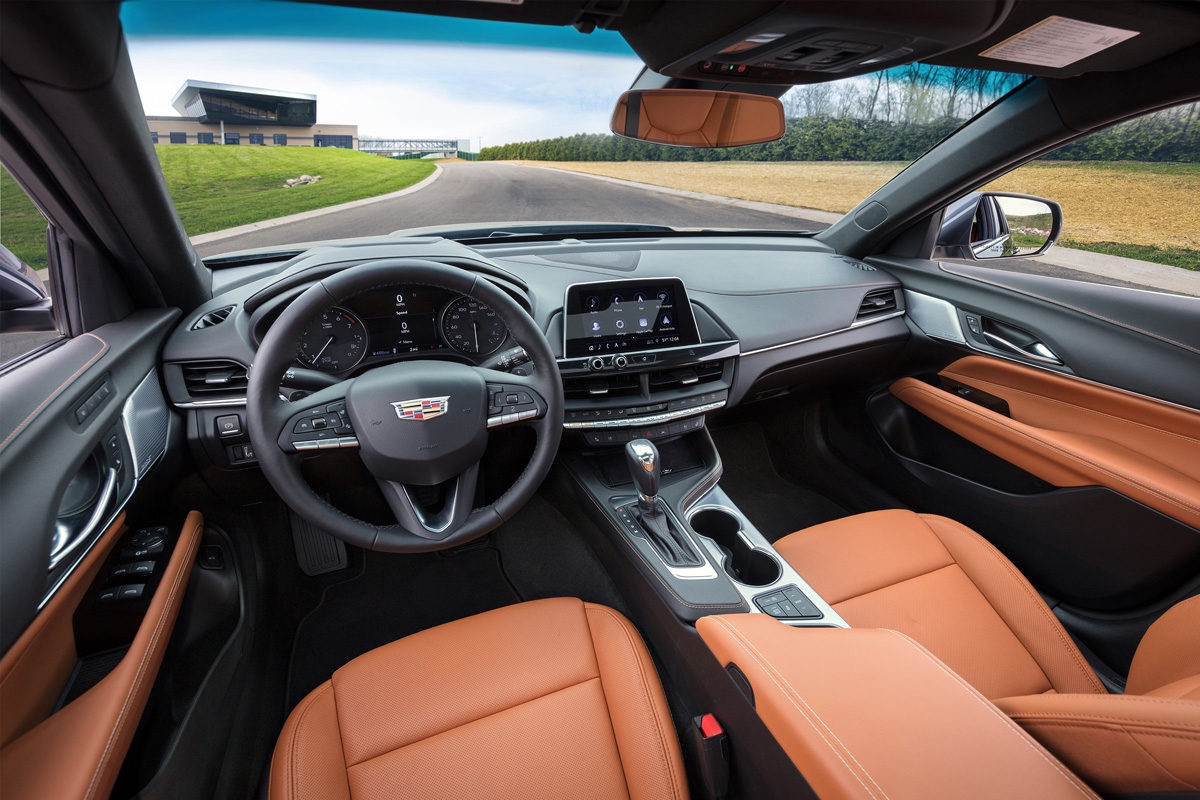 Nevertheless, we do think that the Cadillac CT4 is highly competitive in the segment. It's just a fun car to drive and offers more of a driver's car experience than does the BMW 3 Series, and with considerably more bling in the interior.
But if you're looking for a more performance-oriented ride, the Cadillac CT4 V-Series is where it's at, with its sport tuning, limited-slip rear differential, more powerful 2.7-liter turbo engine, and performance traction management system. Of course, the V-Series doesn't come cheap, with a starting price almost $12K more than the base CT4. Like they say, "speed costs money, how fast do you want to go?"
The 2020 Cadillac CT4 is a beautiful sedan that drives better than many of the sedans we have driven lately in any class. Prices start at $33,395 for the CT4, but most people will be comfortably set up in a $38,000-ish model after adding upgrades. That's still a lot of bang for your buck!