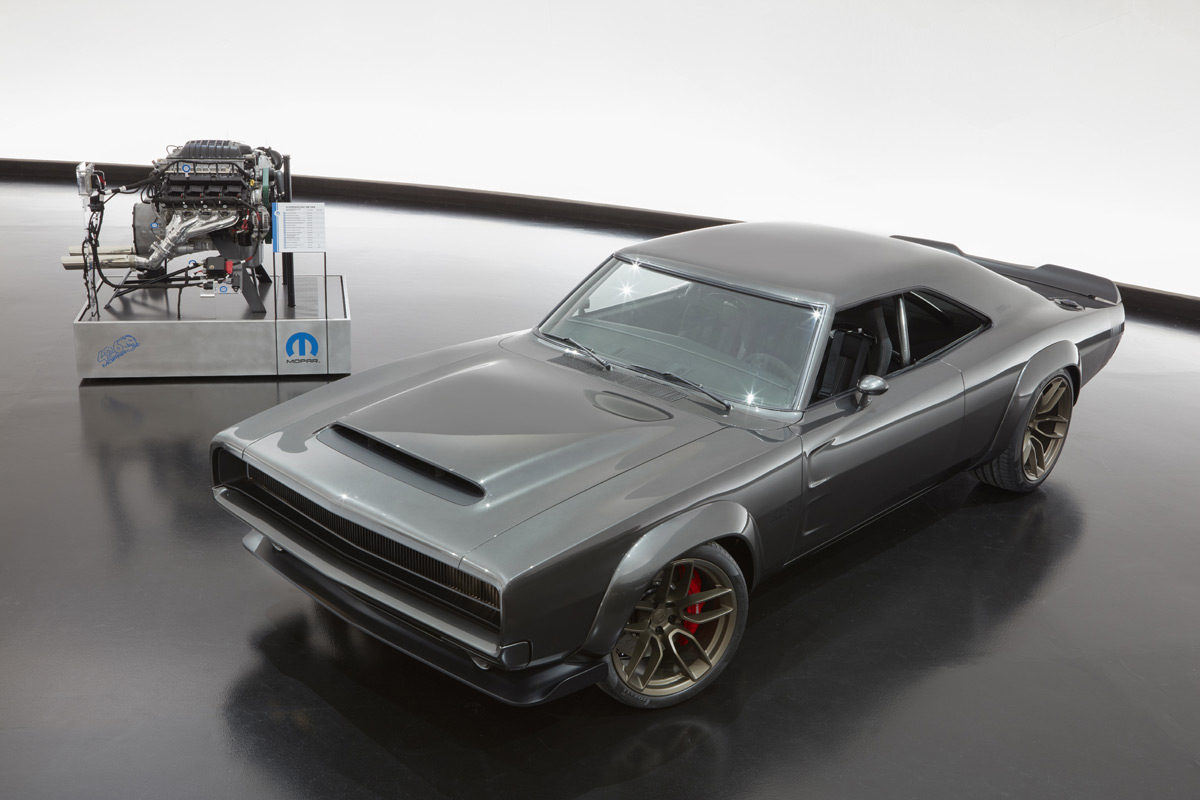 When MOPAR debuted the insane 1,000-horsepower "Hellephant" 426 Supercharged Crate HEMI Engine and Kit at last year's SEMA show, our jaws hit the floor, a large drool puddle forming at our feet.
And who could blame us. The prospect of a crate engine with 1,000 horsepower and 950 lb-ft of torque conjured up all kinds of crazy ideas in our heads. But like many things at SEMA, we figured this was just a crazy one-off to generate some buzz..
Turns out, they had a lot of motivated buyers in the audience that day, with nearly 1,000 people expressing interest in possibly buying one. So apparently we're not the only nut jobs out there with a hunger for "more power!"
"The reaction when we revealed the 'Hellephant' engine at the SEMA Show was just amazing, and the momentum continued after the show, with close to 1,000 people expressing interest in buying this engine," said Steve Beahm, Head of Parts & Service (Mopar) and Passenger Car Brands, FCA – North America. "Power and performance are ingrained in our brand's DNA, and there is no better time to open pre-orders of this 1,000-horsepower, supercharged engine than on HEMI Day."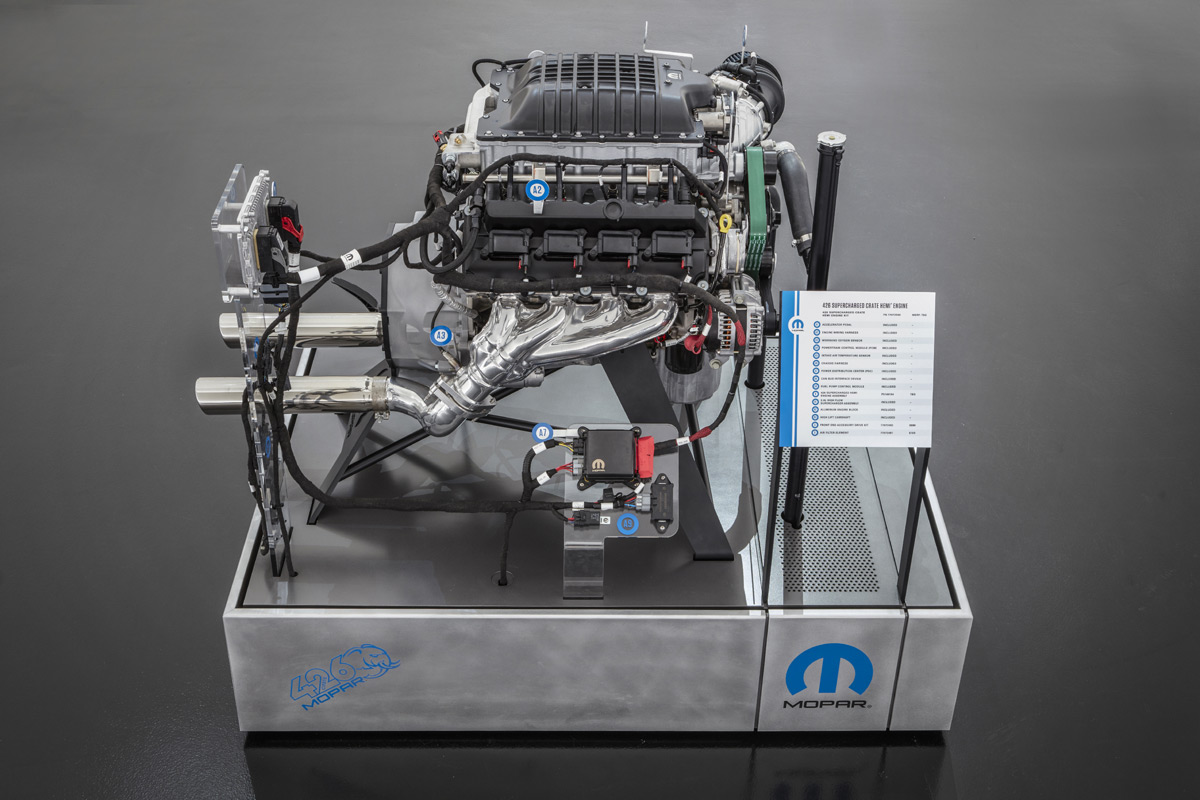 That's right, MOPAR is bringing this bad boy to market, and you can pre-order one now! The MOPAR "Hellephant" 426 Supercharged Crate HEMI Engine (P/N P5160194) carries an MSRP of $29,995. The "Hellephant" Engine Kit (P/N 77072500) provides relatively easy plug-and-play for experienced installers, with an MSRP of $2,265. The engine and installation kit are designed for installation on pre-1976 street and off-road vehicles.
MOPAR also has a full menu to assist owners in completing their "Hellephant" build, with products including a Front End Accessory Drive Kit (P/N 77072492), A/C Expansion Kit (P/N 77072493), Exhaust Manifold Kit (P/N 77072462), Rear Sump Oil Pan Kit (P/N 77072450AB) and 45-degree Oil Filter (P/N 77072447).
And for those of you wondering about the "Hellephant" name and logo, it's a nod to the brand's past and present, calling out the legendary 426 HEMI engine (nicknamed the "elephant" engine for its power and size), as well as the modern-day, 707-horsepower Mopar "Hellcrate" Engine, revealed at the 2017 SEMA Show.
Production on the Hellephant engine has begun, with deliveries to start later this year.