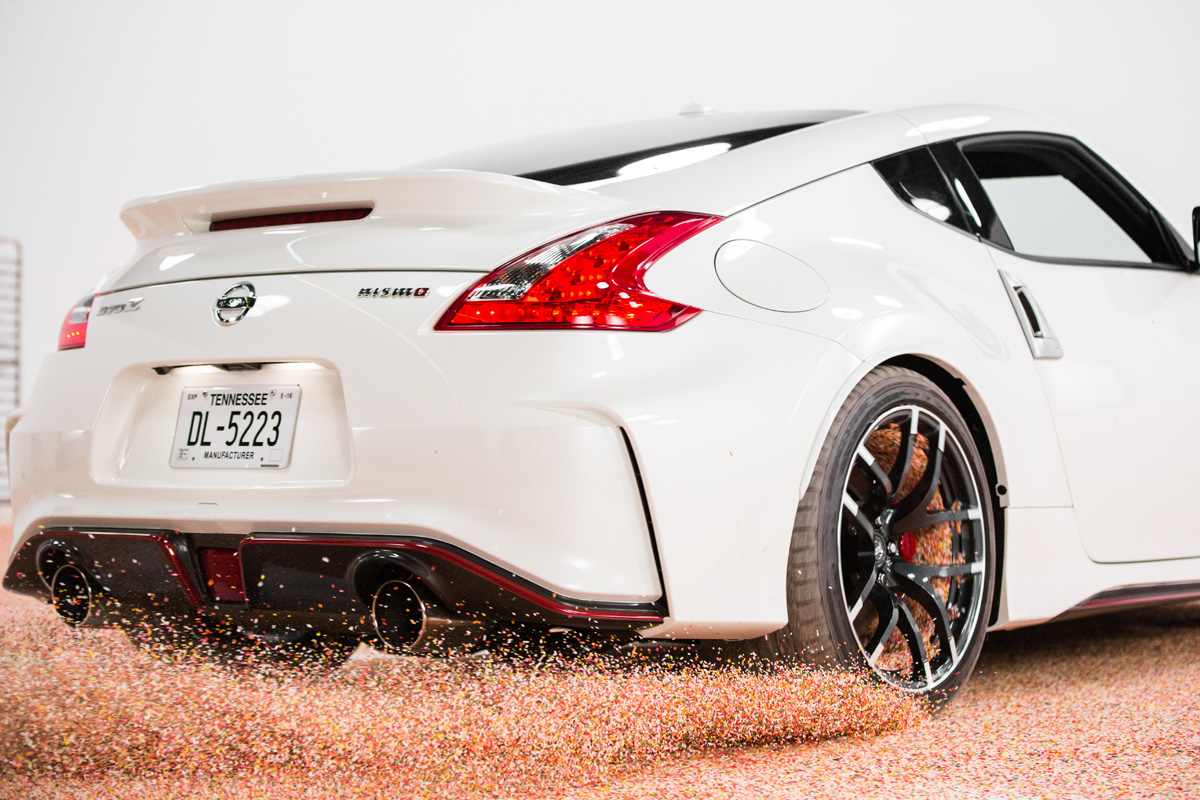 Today is National Donut Day, and Nissan used this as an excuse to do something absolutely ridiculous (and kind of awesome). They sent Formula Drift icon Chris Forsberg to apply sprinkles to more than 300 donuts. Doing it by hand would have taken forever, so he fired up his trusty 370Z NISMO and did some donuts of his own, on a bed of 2,800 pounds of sprinkles.
The results? Just watch and see for yourself:

That's right, pure mayhem, and a bunch of donuts that you probably won't want to eat, unless you like the taste of rubber with your donuts.
Now if you'll excuse me, all this talk of donuts is making me hungry!