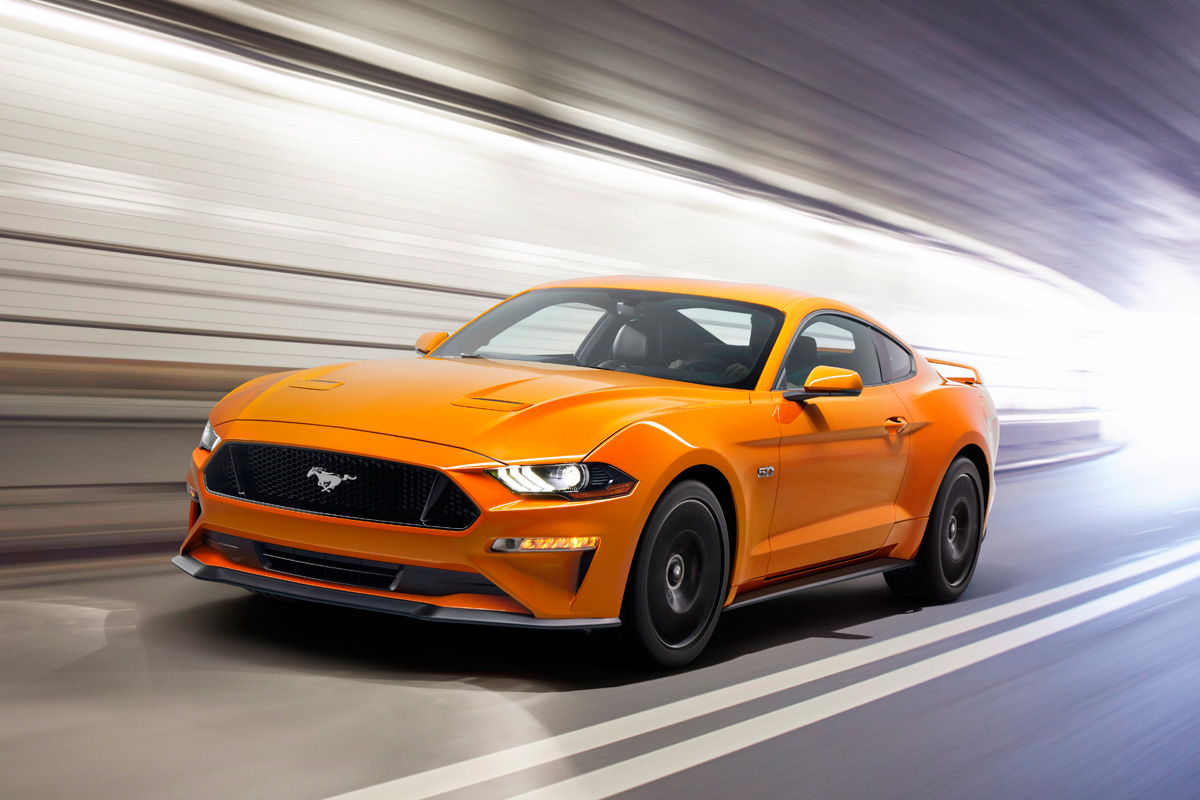 Ford unveiled the 2018 Ford Mustang in January during the Detroit Auto Show, and honestly I wasn't really feeling the refreshed styling of car. But the engine modifications definitely piqued my interest. I tried pushing my Ford rep for some performance numbers, but he remained tight-lipped about it.
After months of waiting, Ford has finally given us the numbers, and they're pretty mind-blowing. The 2018 Mustang GT's redesigned 5.0-liter V-8 sees power increased to 460HP and 420 lb-ft of torque — an increase of 25HP and 20 lb-ft over last year's model. And they've figured out how to put that power to the ground, with the car rocketing from 0-60 MPH in less than four seconds in Drag Strip mode.
For those of you keeping score, that's faster than a $94,000 Porsche 911 Carrera!
"Typically, when you shift gears, you give up time," said Carl Widmann, Mustang chief engineer. "In Drag Strip mode, the engine torque doesn't drop when you're shifting. You get peak engine torque and horsepower straight through thanks to our new Ford-built 10-speed transmission."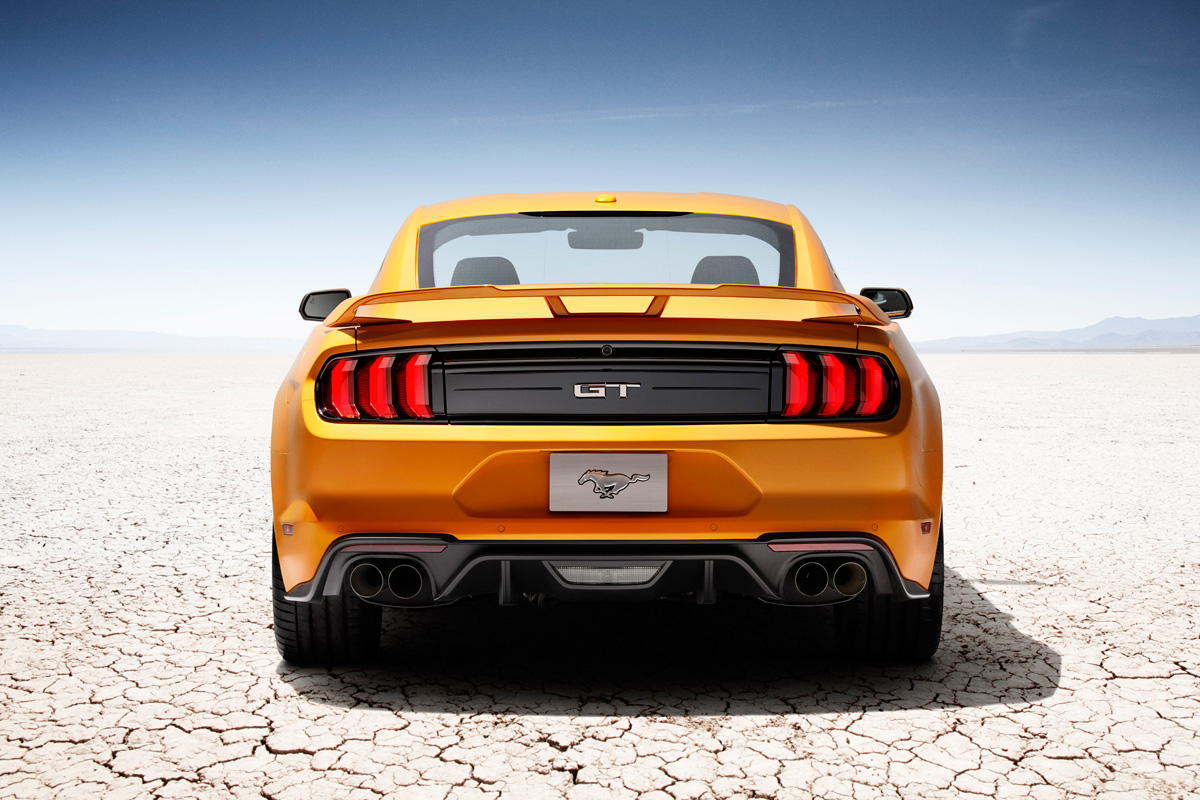 The new 10-speed transmission features a wide-ratio span and optimized gear spacing, which helps it deliver higher average power for acceleration, resulting in improved responsiveness and performance. It's designed for optimum ratio progression and efficiency, and provides more accurate, quicker upshift and downshift capability, and it's actually faster than the manual six-speed transmission.
In addition, newly available custom-designed Michelin Pilot Sport 4 S tires help put that power to the ground, delivering maximum acceleration and performance in straight-line driving. Hopefully, they'll help prevent owners from spinning out of control while leaving Cars and Coffee as well!
Not wanting EcoBoost Mustang drivers to feel left out, Ford also retuned the EcoBoost four-cylinder, which now puts out 310HP and 350 lb-ft of torque (an increase of 30 lb-ft of torque over the outgoing model). In Drag Strip mode with the Performance Package and the 10-speed automatic, the 2018 EcoBoost-Mustang posts an impressive 0-60 time of under five seconds. WOW!
The 2018 Mustang will arrive at dealers this fall, and you can build/price one here starting on July 25.