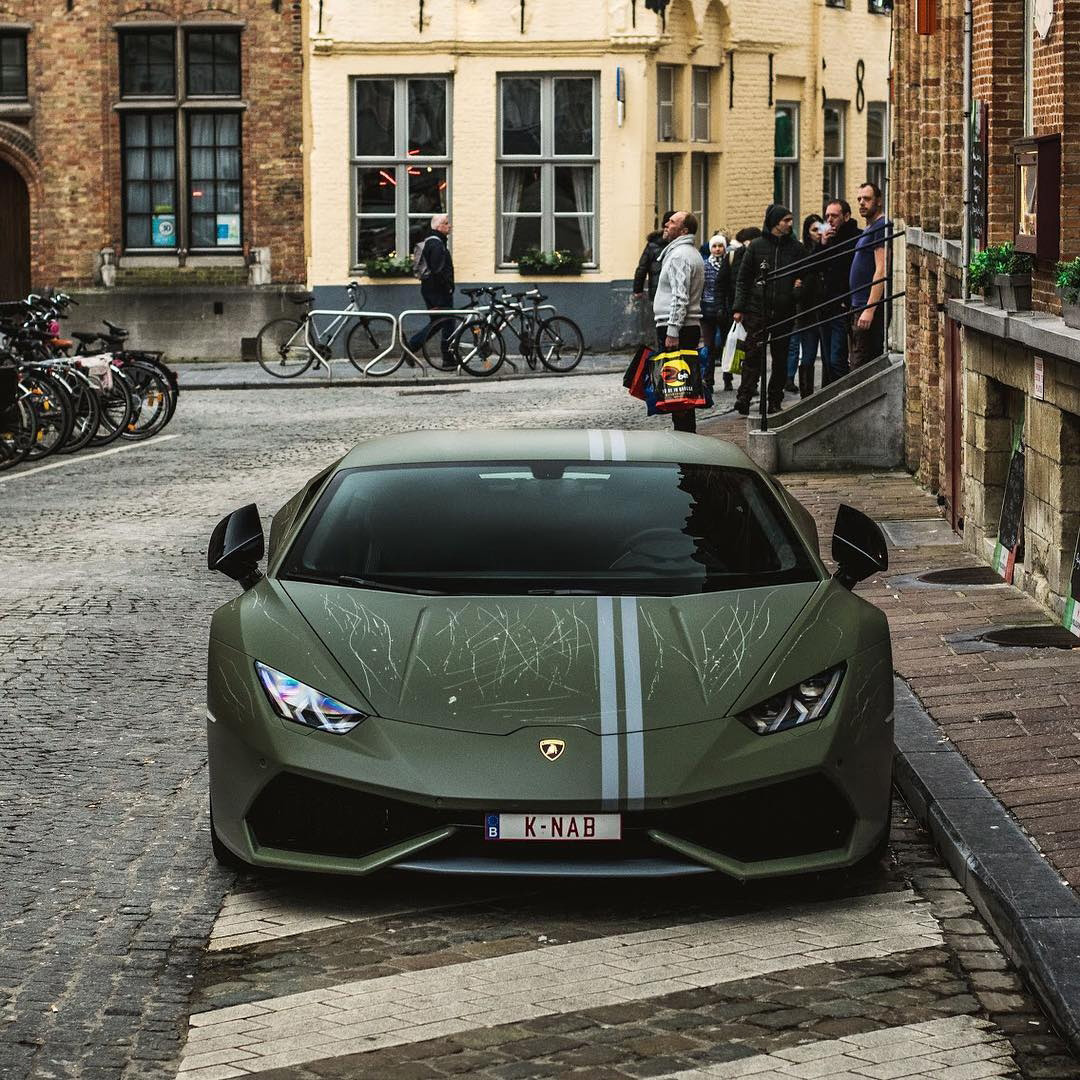 The Lamborghini Huracán Avio is a limited-edition Huracan, inspired by Italy's Aeronautica Militare and their Eurofighter Tycoon jets. Only 250 examples of these LP610-4's were made, with four special matte finishes available (along with one metallic finish).
Sadly, one of those Huracáns is looking a little worse for wear thanks to a jealous vandal who keyed the car deeply on three sides, causing extensive (and expensive) damage to the Verde Turbine paint job.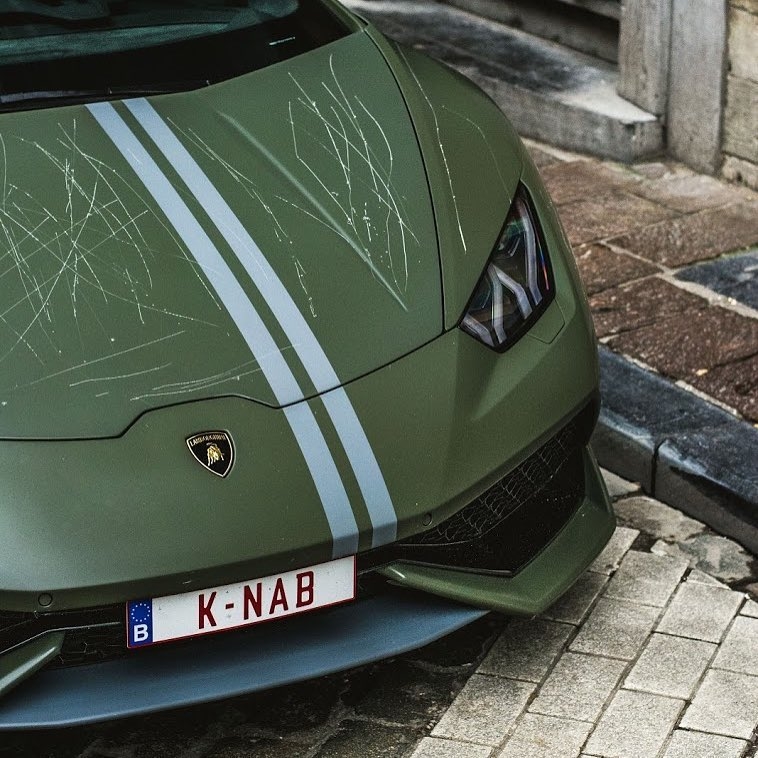 Instagram photographer Ward Lemmens spotted the freshly-keyed Huracán in the town of Brugge in Belgian, sharing these gut-wrenching photos for the world to see. To say this is painful to look at is quite an understatement.
Now, I personally would never have parked a super-rare car like this on the street like this, but that still doesn't give someone the right to vandalize their property like this. It's like Vincent Vega said in Pulp Fiction, "You don't fuck with another man's vehicle. You just don't do it!"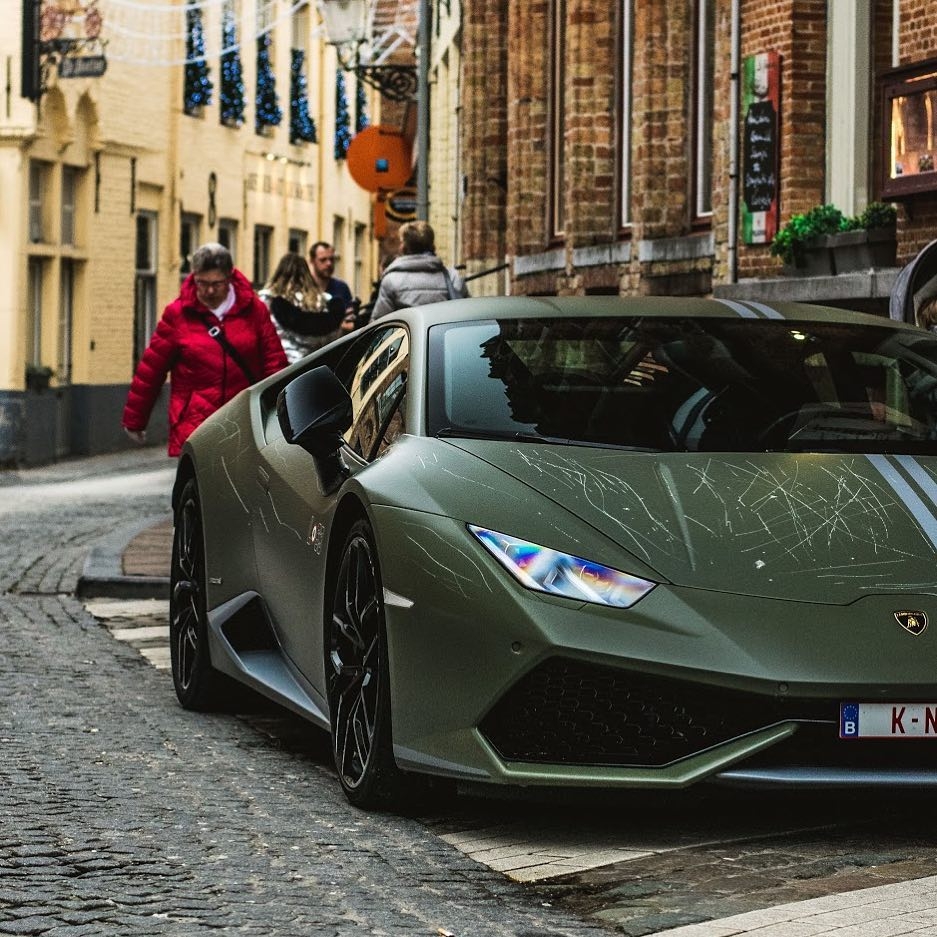 Here's hoping they catch the asshole who did this and lock him up for a LONG time!
Photo credit: Wards Lemmens / Instagram