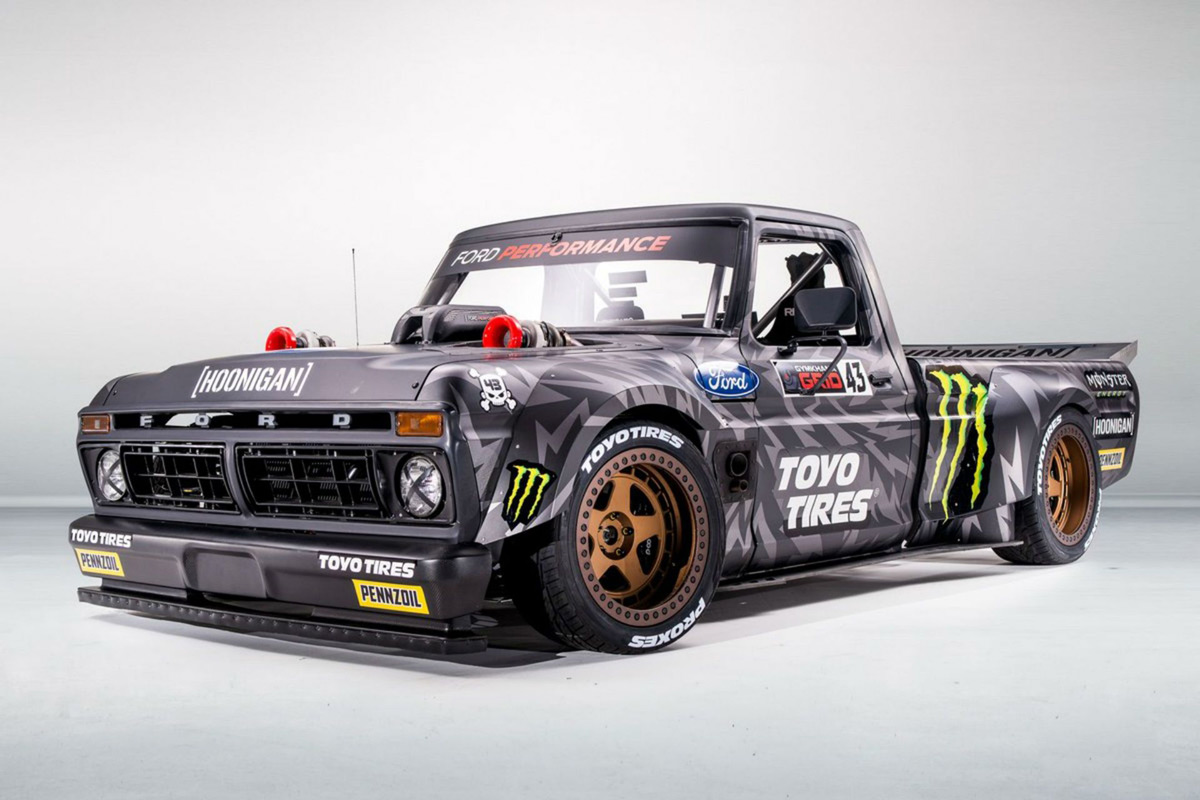 Ken Block's Gymkhana videos always feature some pretty wild custom rides, so we were eeager to see what the hoonigan had in store for us for his upcoming Gymkhana TEN video. And he didn't disappoint, unveiling a bespoke hoon machine like no other.
Feast your eyes on the 1977 Ford F-150 Hoonitruck, a heavily-modified vintage pickup truck that pays tribute to Block's late father, who had the exact same truck back in the day. But the truck that Block learned how to drive on when he was 15 years old would have been lucky to be pushing 200HP. But the Hoonitruck? It's powered by a custom-tuned Ford GT EcoBoost V6 that puts out an insane 914 horsepower and 702 lb-ft of torque.
The engine is a snarling, billet-aluminum menace, sounding like nothing you've ever heard in a Gymkhana video before.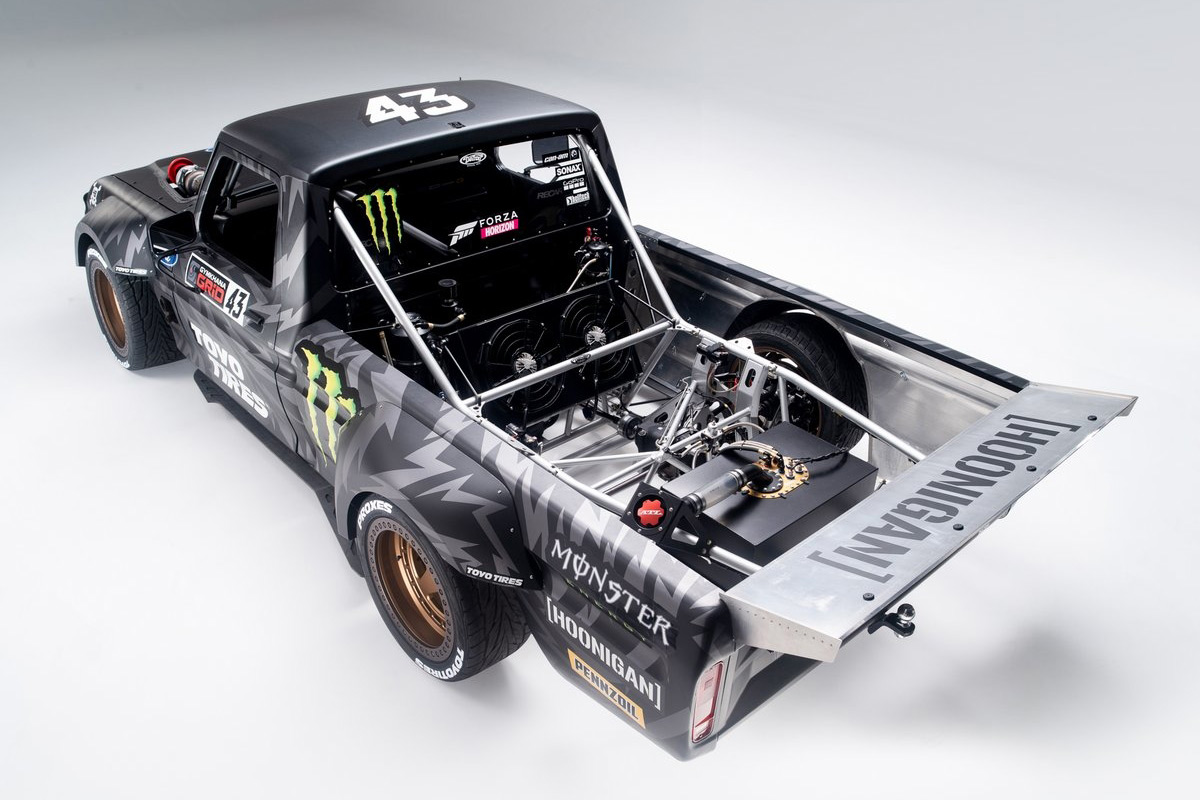 Power is routed to all four wheels via a Sadev 6-speed all wheel-drive gearbox (similar to the one used in Block's Hoonicorn). Chassis, bodywork and fabrication was all handled by Detroit Speed, in Mooresville, NC, with the overall design and styling of the project dictated by Block and his team at Hoonigan.
"This project has been in the works for about two years," said Block. "I'm beyond pleased with how it turned out, it's simply one of the most badass and unique vehicles I've seen in a long time and I think it compliments my Hoonicorn perfectly. It's also crazy to be throwing something around that's this size when doing Gymkhana-style driving. But, it looks absolutely wild on camera, and that was our goal from the start. I can't wait for the fans to be able to see it in action, I think they're gonna love it!"
This video released by Hoonigan shows off the build and shares some additional details.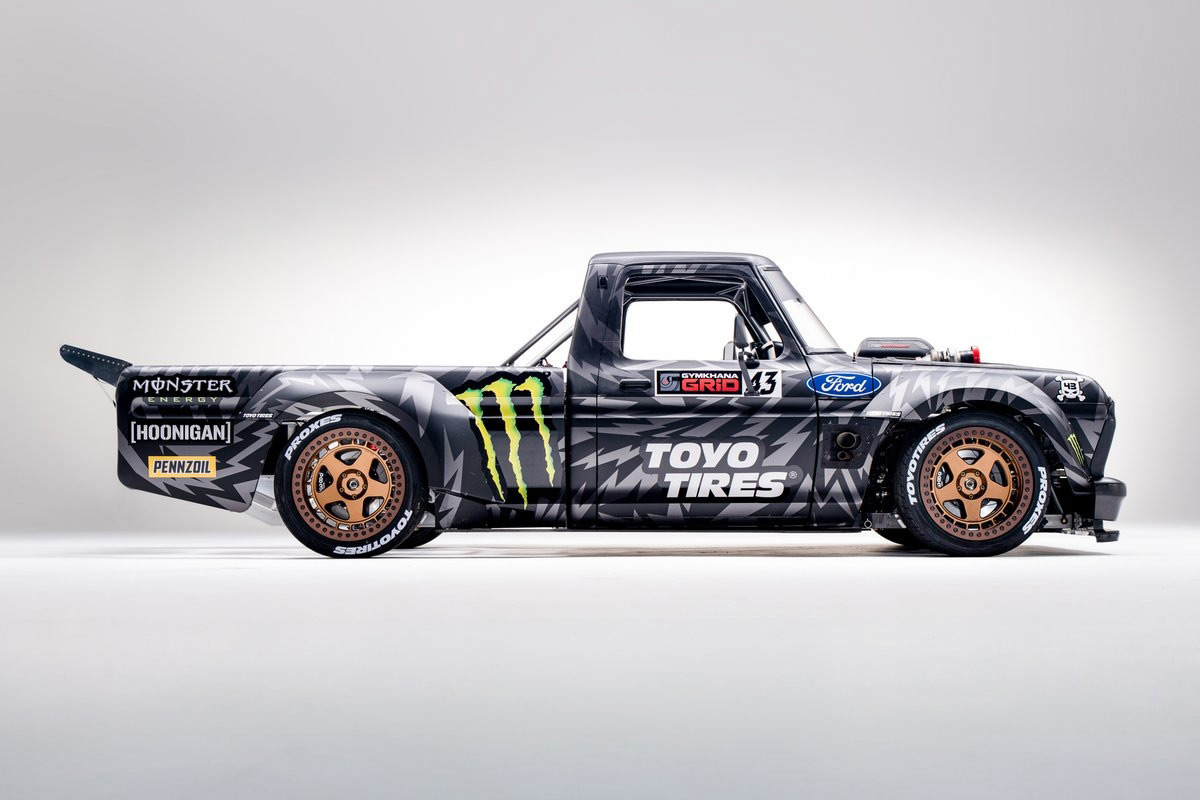 I was fortunate enough to see the Hoonitruck in person at the Toyo Tires booth at SEMA, and let me tell you, it is one SICK truck. There are pictures of it on Guys Gab's Facebook page, so make sure you check them out.
You'll be able to see the Hoonitruck in all it's glory when Gymkhana TEN is released on December 17th. Until then, here's a teaser trailer to whet your appetite.
What do you guys think of Ken Block's latest creation, the Hoonitruck?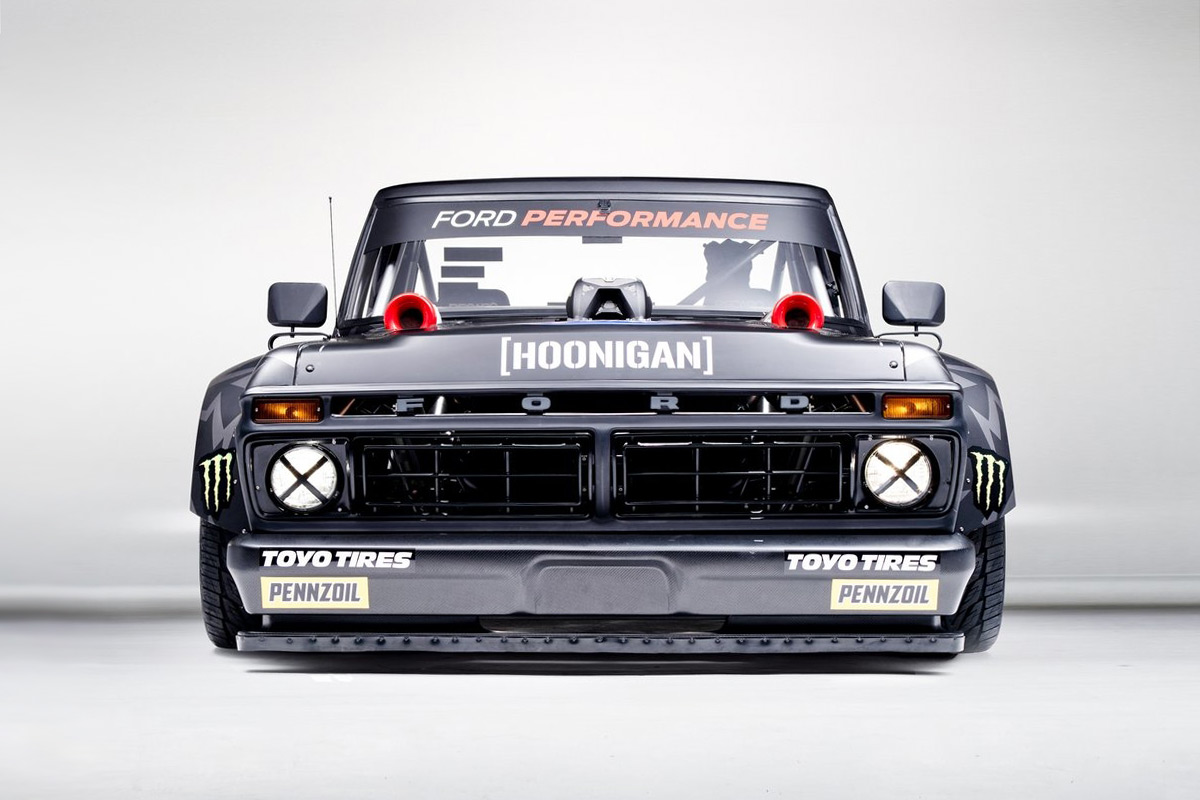 Photo credit: Hoonigan