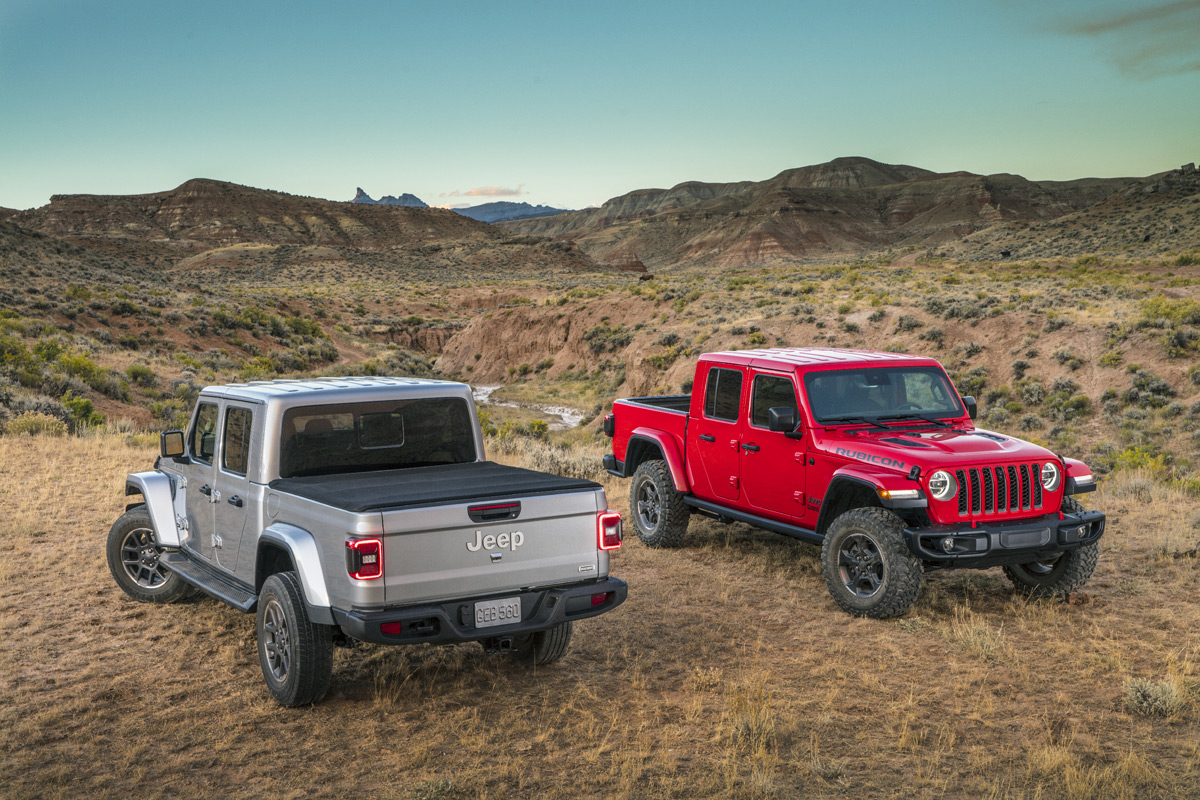 It's hard to believe, but it's been over 25 years since Jeep offered a pickup truck. But that all changes today, with the introduction of the all-new 2020 Jeep Gladiator, which made its world debut at the Los Angeles Auto Show in spectacular fashion.
As you can see, the Jeep Gladiator is a variant of the Wrangler four-door that has had its frame extended by 31 inches, with a wheelbase that's 19.4 inches longer, and a full five-foot bed. For years, Jeep loyalists have been asking for a vehicle like this, a successor to the Comanche. Their patience and perseverance has finally paid off.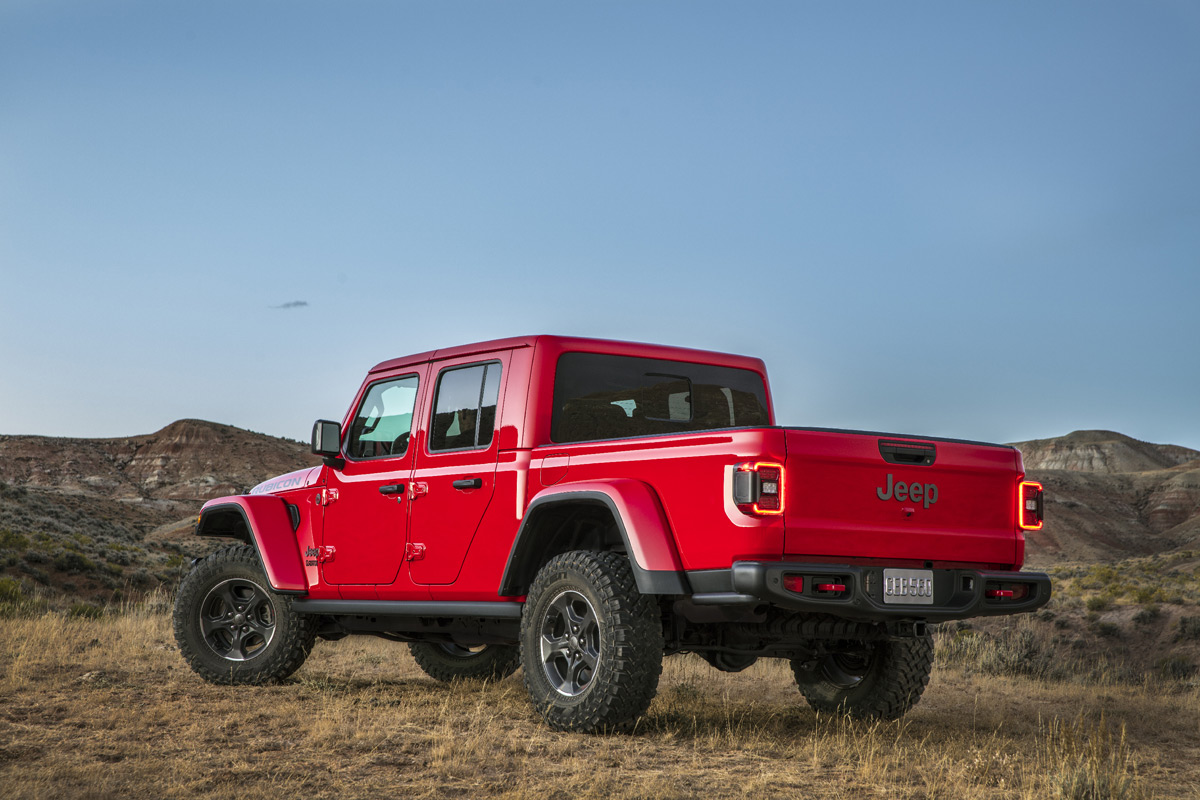 The all-new 2020 Jeep Gladiator, the most capable midsize truck ever, builds on a rich heritage of tough, dependable Jeep trucks with an unmatched combination of rugged utility, authentic Jeep design, open-air freedom, clever functionality and versatility, best-in-class towing and 4×4 payload, advanced fuel-efficient powertrains, superior on- and off-road dynamics and a host of innovative safety and advanced technology features.
"Unquestionably a truck and instantly recognizable as a Jeep, the all-new 2020 Gladiator is the ultimate vehicle for any outdoor adventure," said Tim Kuniskis, Head of Jeep Brand – North America. "There is tremendous demand for this unique vehicle from our loyal Jeep customers and pickup truck buyers everywhere. Born from a rich & proud heritage of tough, dependable Jeep trucks, Gladiator combines rugged utility, versatility and functionality resulting in the most capable midsize truck ever."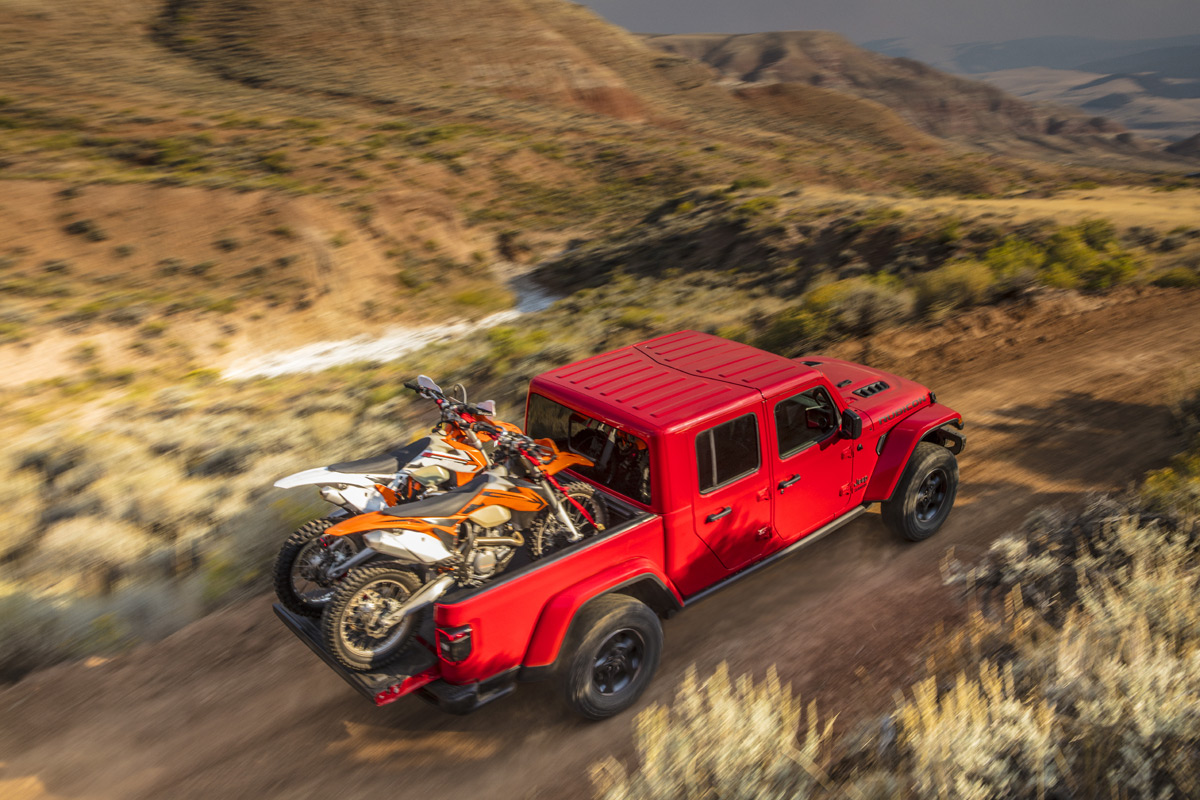 Set to go on sale in the second quarter of 2019, the Jeep Gladiator faces off against the likes of the Chevrolet Colorado, Toyota Tacoma, and upcoming Ford Ranger, which will make for some healthy competition. Of course, a lot of that will come down to price, which Jeep hasn't disclosed just yet. Hopefully it will be just a few thousand dollars more than a Wrangler.
Personally, I think the Gladiator looks rather long, and I would have much rather seen a 2-door variant offered instead. Who knows, maybe that's in the pipeline for the future..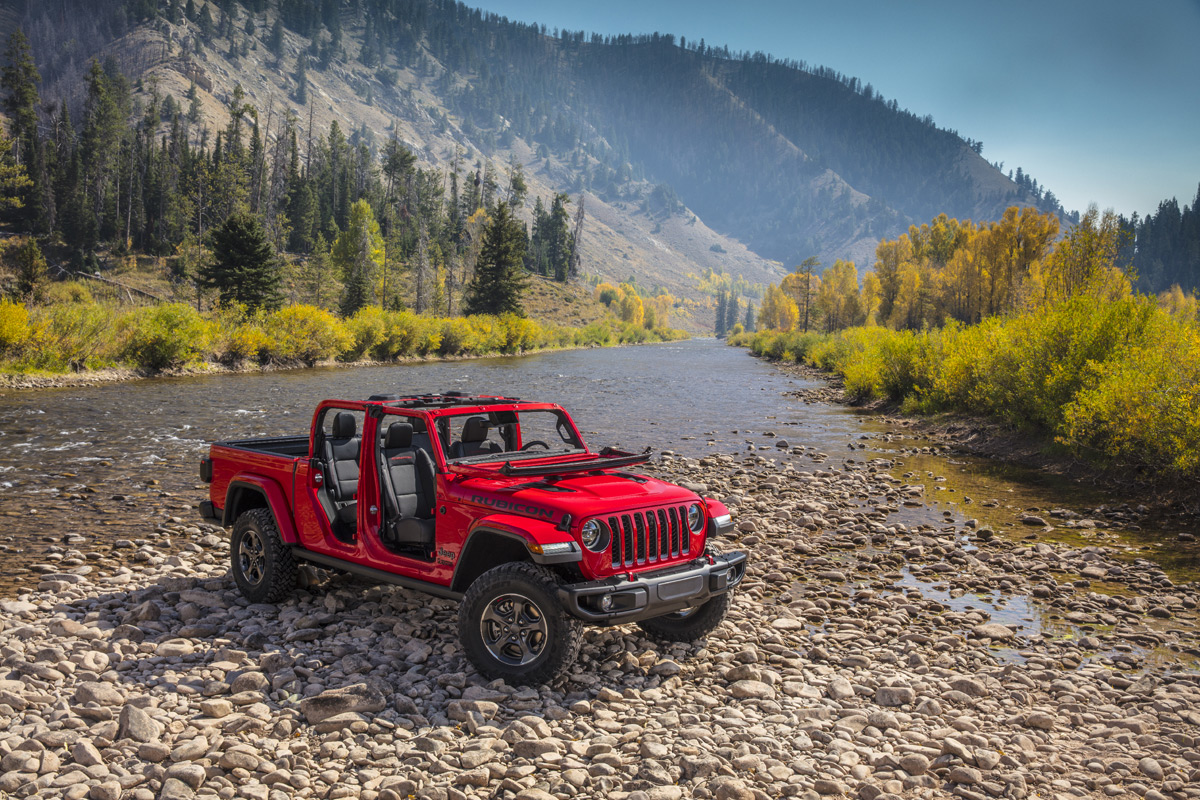 For those of you who want to know every last detail about the Jeep Gladiator, you can see the full press release here.