Jaguar has unleashed their first electric vehicle, the Jaguar I-PACE, onto the streets of London for the first time, driving on the streets of London's famous Olympic Park!
We have been excited about the electric performance SUV concept since Jaguar debuted it at the 2016 Los Angeles Auto Show. The production model is expected to be revealed in late 2017, and will go on sale in the second half of 2018.
"The feedback on the I-PACE Concept has been fantastic. With the I-PACE Concept we've torn up the rule book to create a vehicle with supercar inspired aesthetics, sports car performance and SUV space, in one electric package. It has surprised people and the enthusiasm for our first electric vehicle has been beyond all my expectations," said Jaguar Director of Design, Ian Callum. "Driving the concept on the streets is really important for the design team. It's very special to put the car outside and in the real-world. You can see the true value of the I-PACE's dramatic silhouette and powerful proportions when you see it on the road, against other cars. The I-PACE Concept represents the next generation of battery electric vehicle design. For me, the future of motoring has arrived."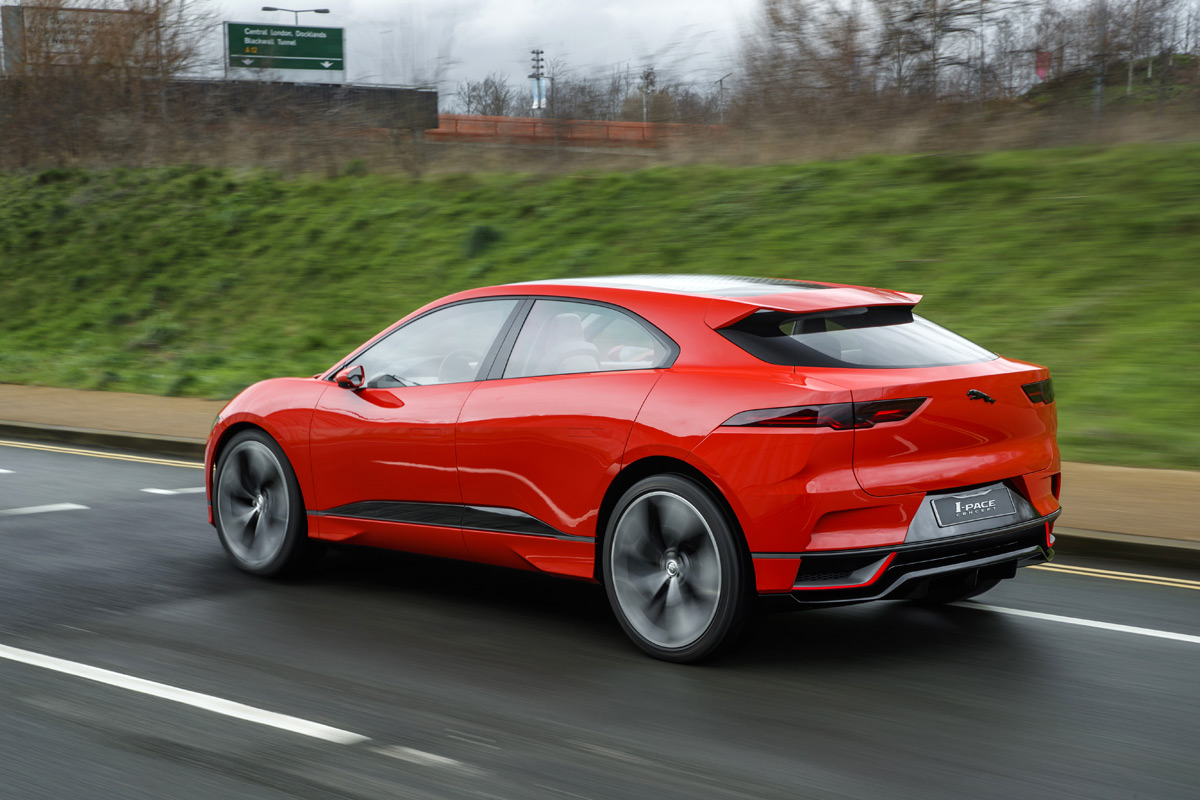 Powered by a 90kWh lithium-ion battery, the Jaguar I-PACE will be able to accelerate from 0-60mph in around 4 seconds, with a targeted range of approximately 220 miles on EPA test cycles. Charging is easy and quick; an 80% charge can be achieved in 90 minutes and 100% charge achieved in just over two hours using 50kW DC fast charging.
Compact, lightweight electric motors at the front and rear axles generate a combined output of 400HP and 516-lb ft of all-wheel drive torque, putting power down and maintaining traction on a variety of surfaces and weather conditions1. Response is immediate and the system provides exceptional control over the front and rear torque distribution, responding immediately to driver inputs, road conditions and vehicle characteristics.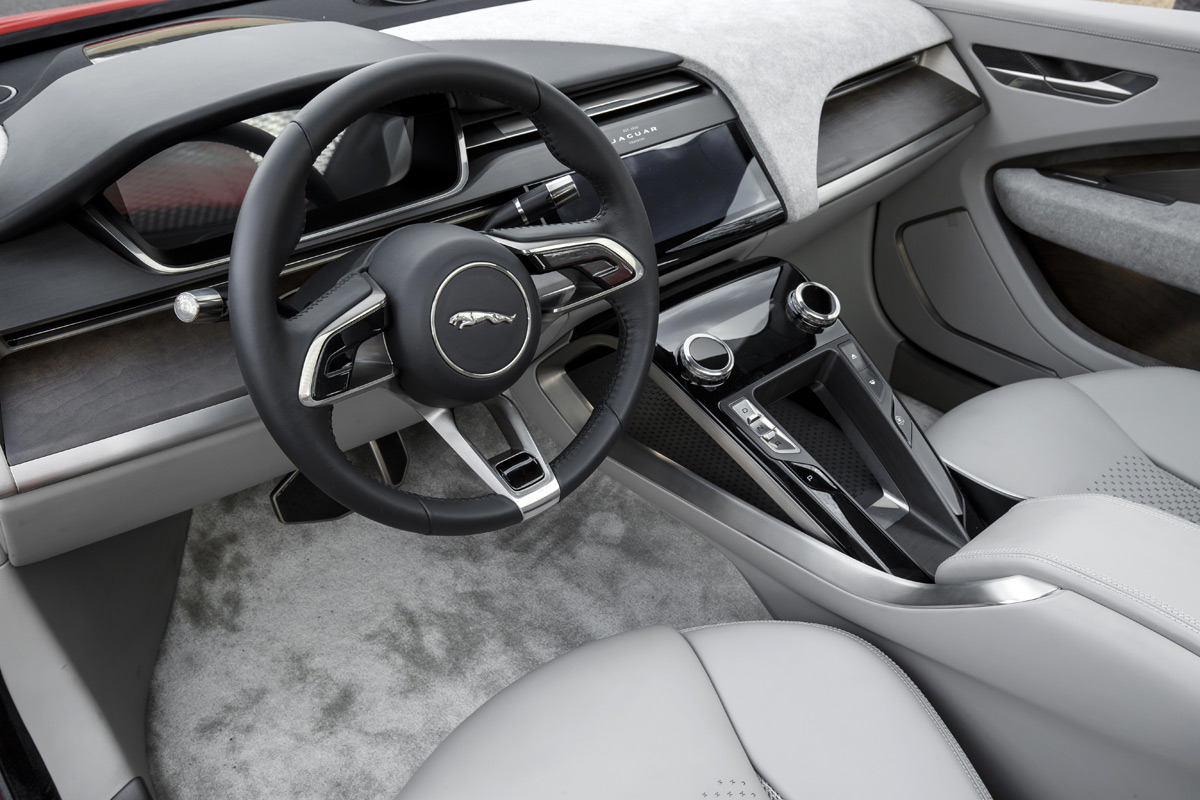 For additional information on the I-PACE, visit JaguarUSA.com and click the "I Want One" link.