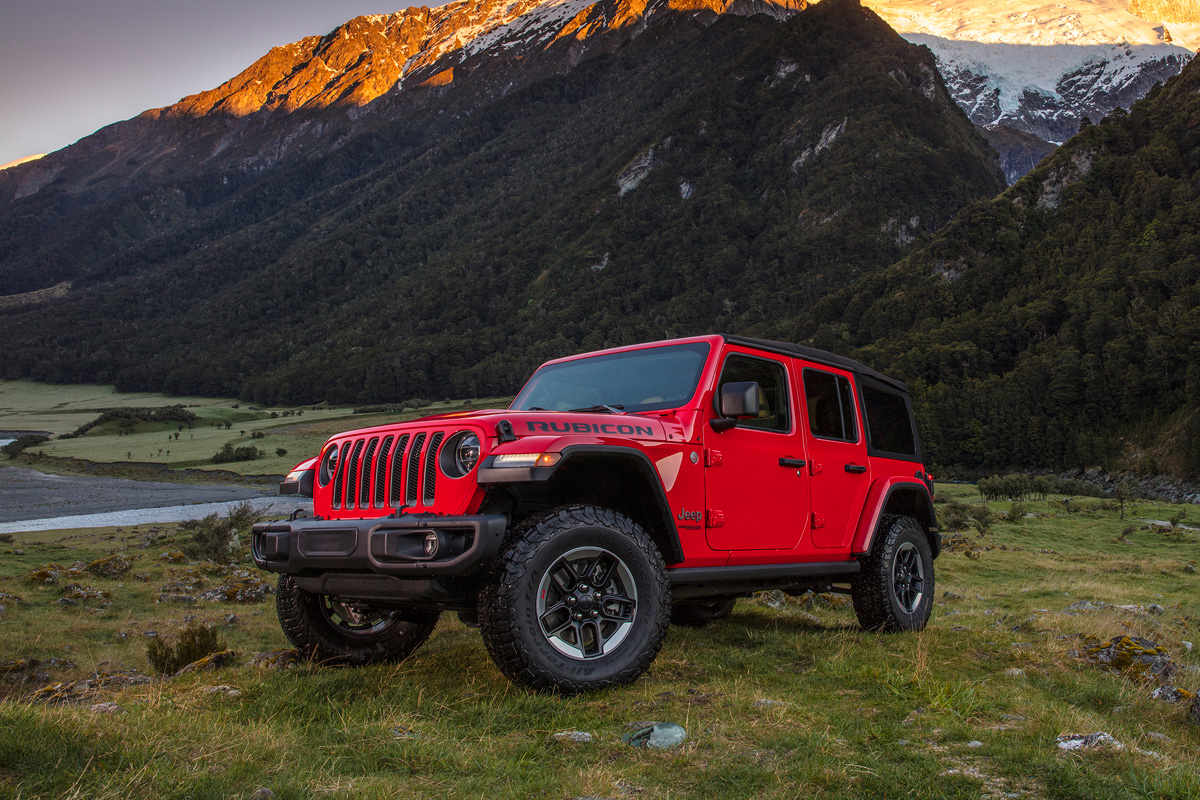 Jeep teases us last month with a couple of photos of the 2018 Jeep Wrangler during the SEMA show, but today they officially unveiled the new Wrangler at the Los Angeles Auto Show.
As you can see from these photos, Jeep went with a modern design that stays true to the original, while delivering even more legendary 4×4 capability, advanced fuel-efficient powertrains, more open-air options, and a slew of safety features and advanced technology.
The all-new 2.0-liter turbocharged four-cylinder engine puts out 270HP and 295 lb-ft of torque, and is mated to a new eight-speed automatic transmission. The engine's eTorque system improves fuel economy, launch performance, and driver comfort during start/stop operations.
For those of you wanting to row the gears manually, your only choice is the 3.6-liter Pentastar V-6 engine, which puts out 285HP and 260 lb-ft of torque. This is a tried-and-true engine that delivers low-range torque, which is needed when out on the trails or whenever the conditions call for it.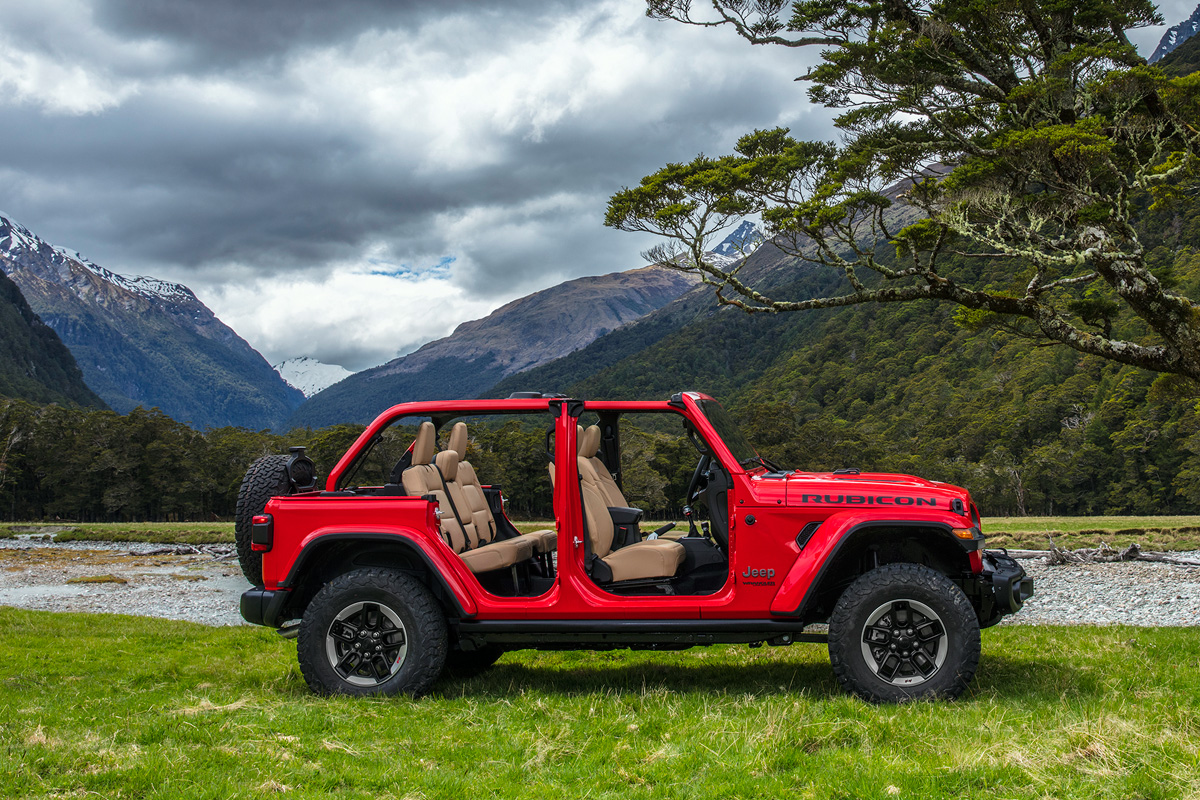 In 2019, Jeep will be offering a 3.0-liter EcoDiesel V-6 engine, which is rated at 260HP and 442 lb-ft of torque. A new eight-speed automatic transmission is standard and is designed to handle the increased torque output.
We played with the online configurator, and found it easy to build a $50K+ Wrangler when going crazy with the options, which is frankly a little nuts. But choose your options wisely, and you can get into a well-equipped vehicle for $35K or so, which is a little more reasonable.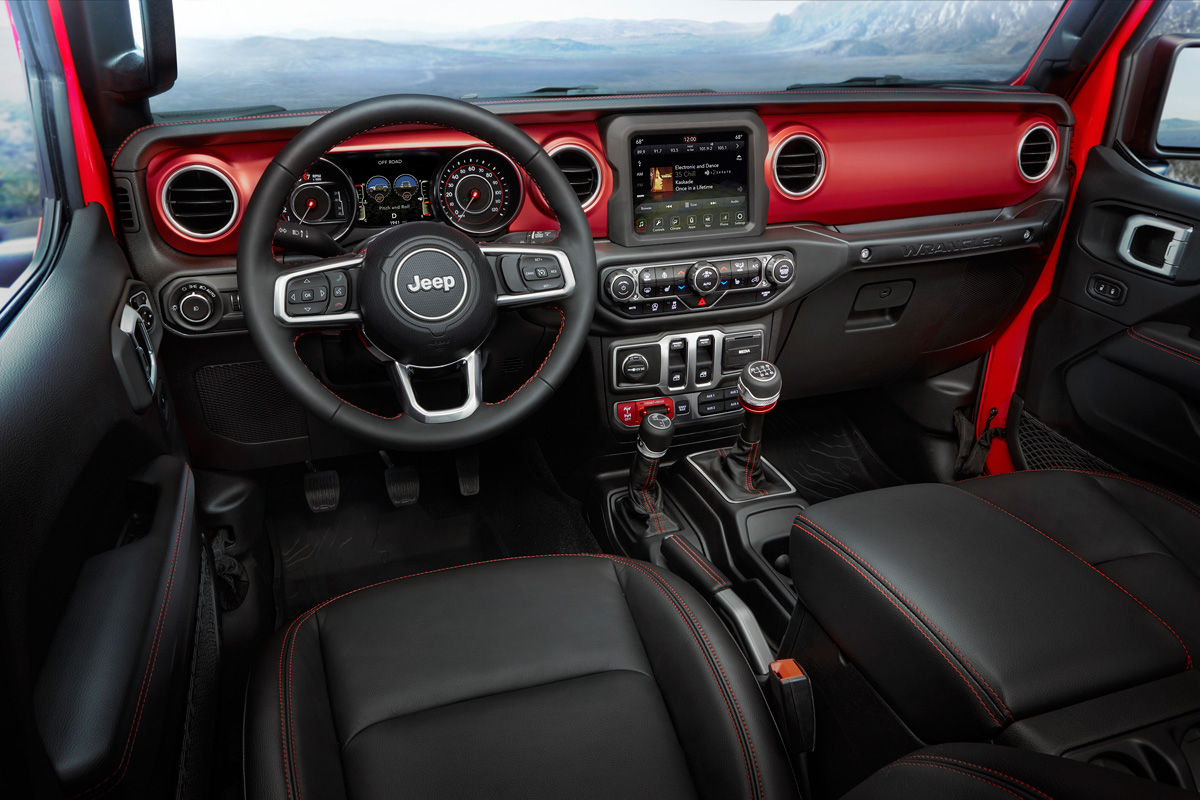 If you want more information about the all-new Jeep Wrangler, click here to read the full press kit.