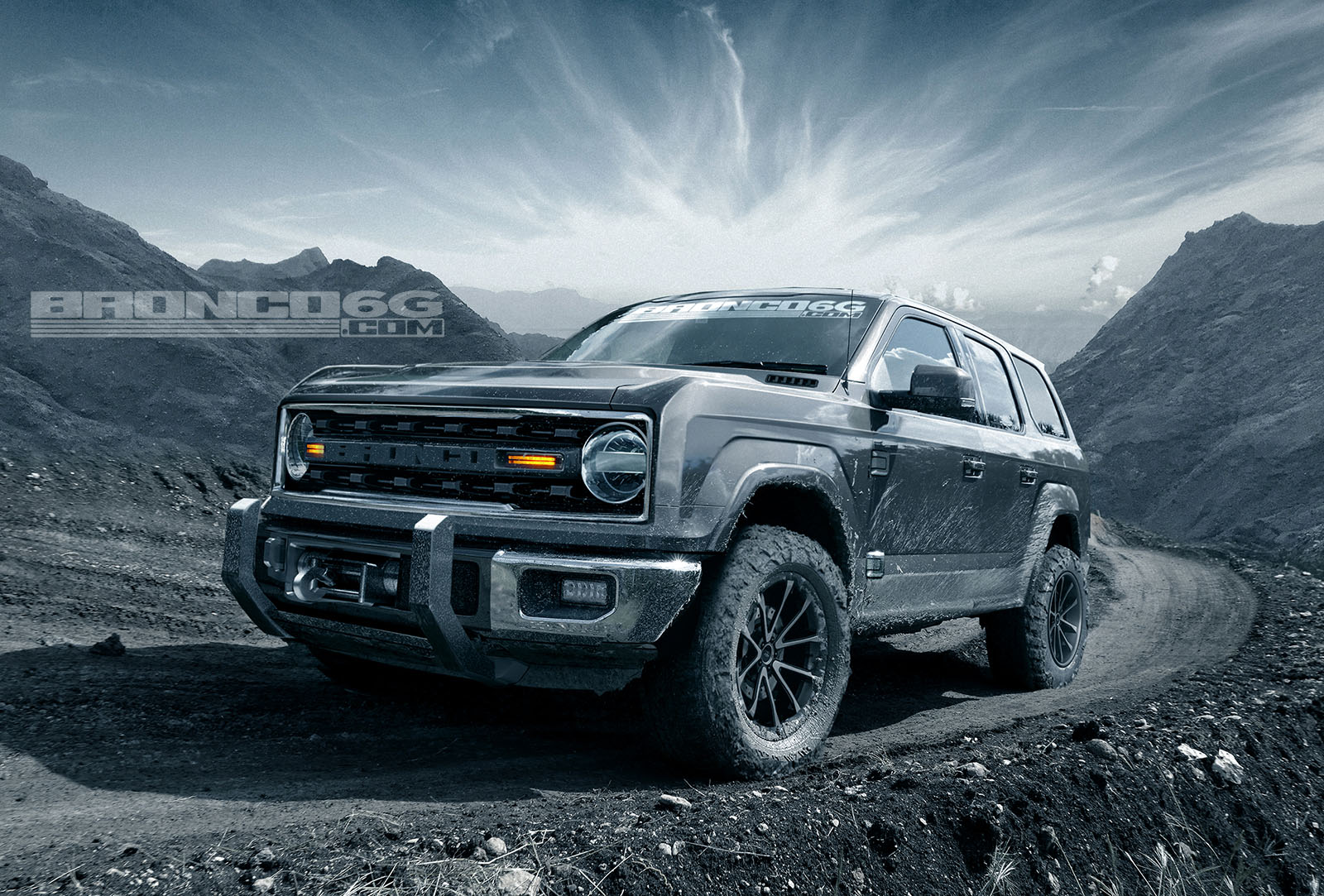 Last year, the folks at Bronco6G released a series of 2020 Ford Bronco Concept renderings, and the Internet lost their collective minds over them.
Now they're back at it, releasing with a whole new set of photos — and these ones have four doors. In addition, while the last renderings only had a standard roof, this new collection comes with an "Air Roof," a set of removable roof panels that pays homage to the drop-top Broncos of the past. Will we see such a feature come 2020? It's too early to tell, but sources claim it's happening.
Personally, I'm loving the stamped BRONCO logo on the front grill and rear tailgate (it's reminiscent of the Ford Raptor), along with the optional full-size spare in the back, a feature that designers got away from years ago for whatever reason. Sure, it impacts rear visibility somewhat, but who cares!
Ford has remained tight-lipped about what the new Bronco will look like, only showing a lame Bronco logo earlier this year at the Detroit Auto Show. I think they should hire whoever's responsible for these incredible renderings and get them working on the new Bronco (and Ranger) ASAP!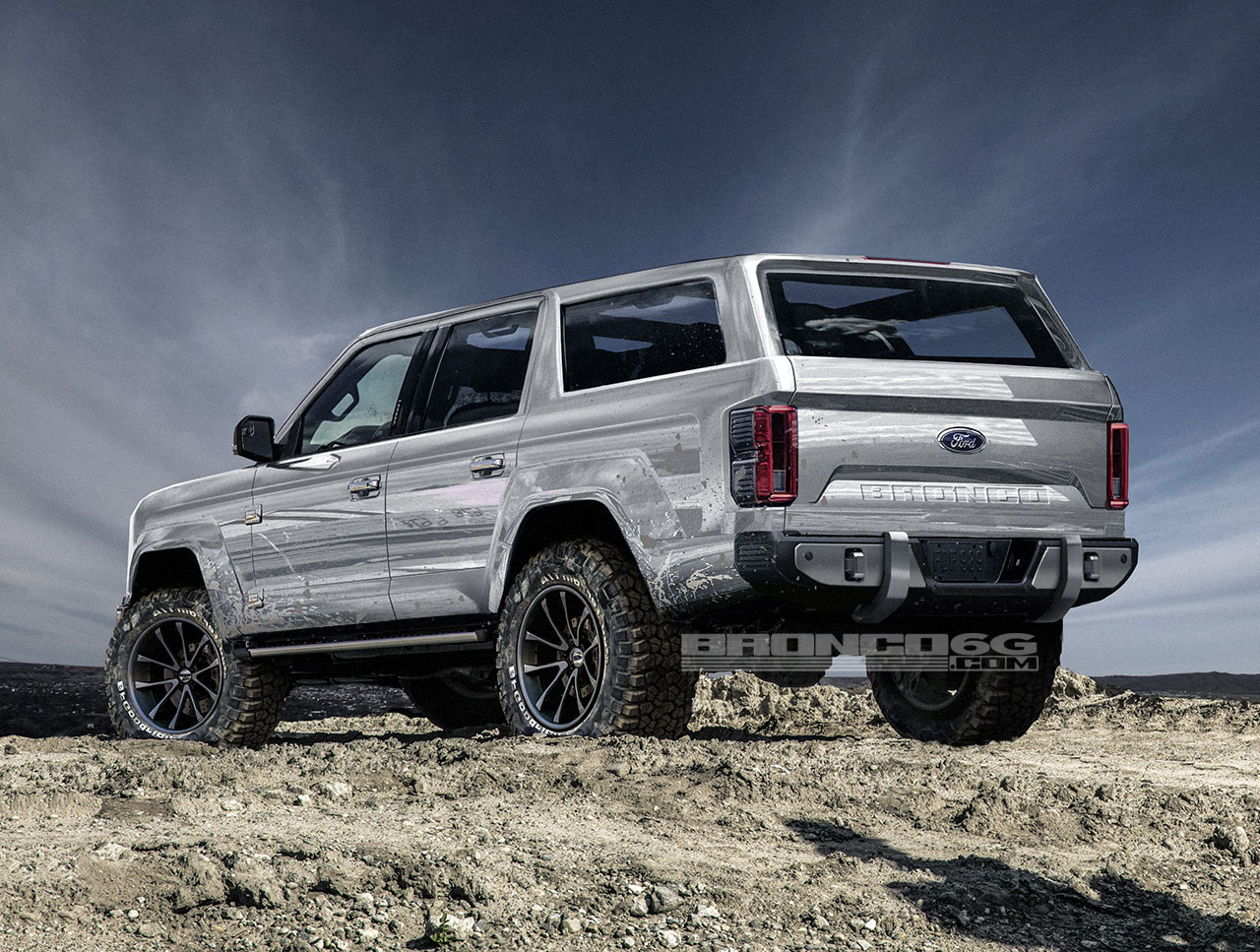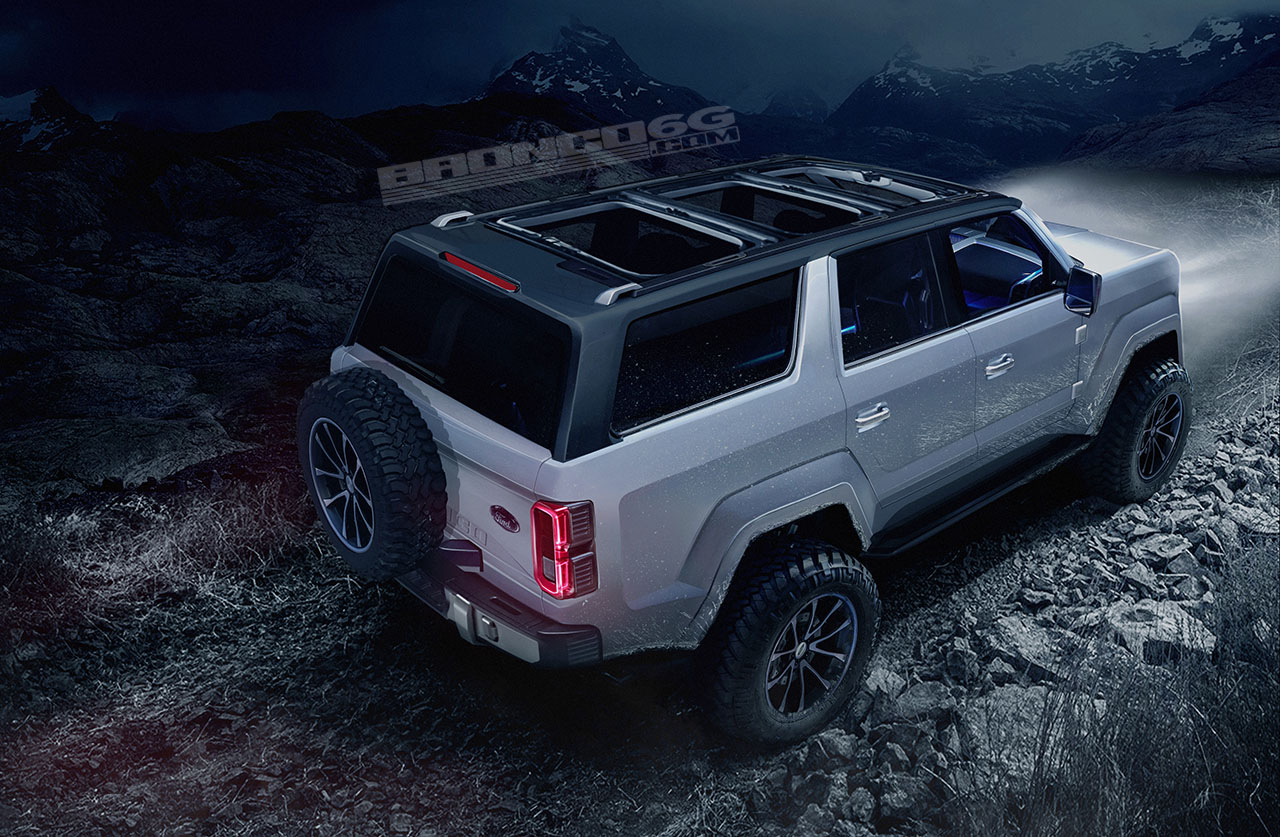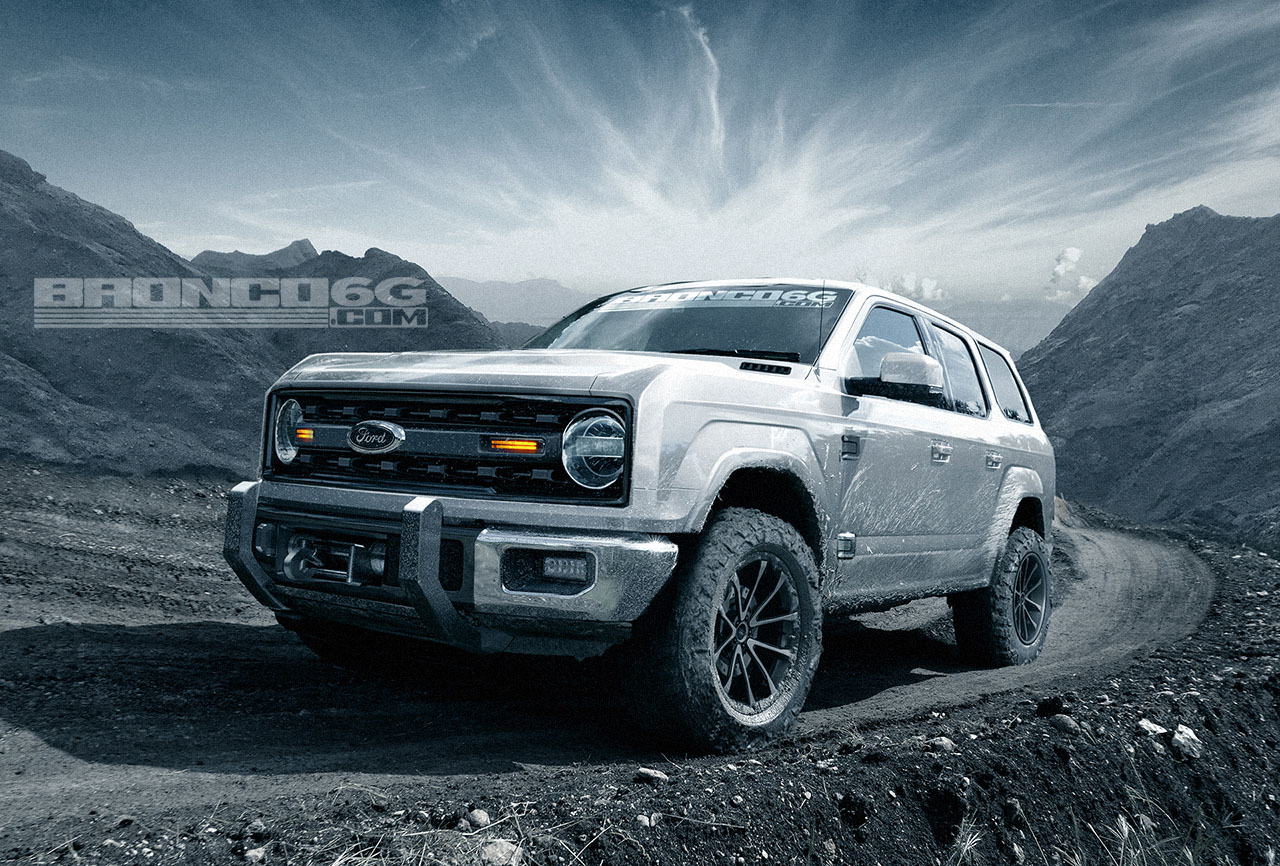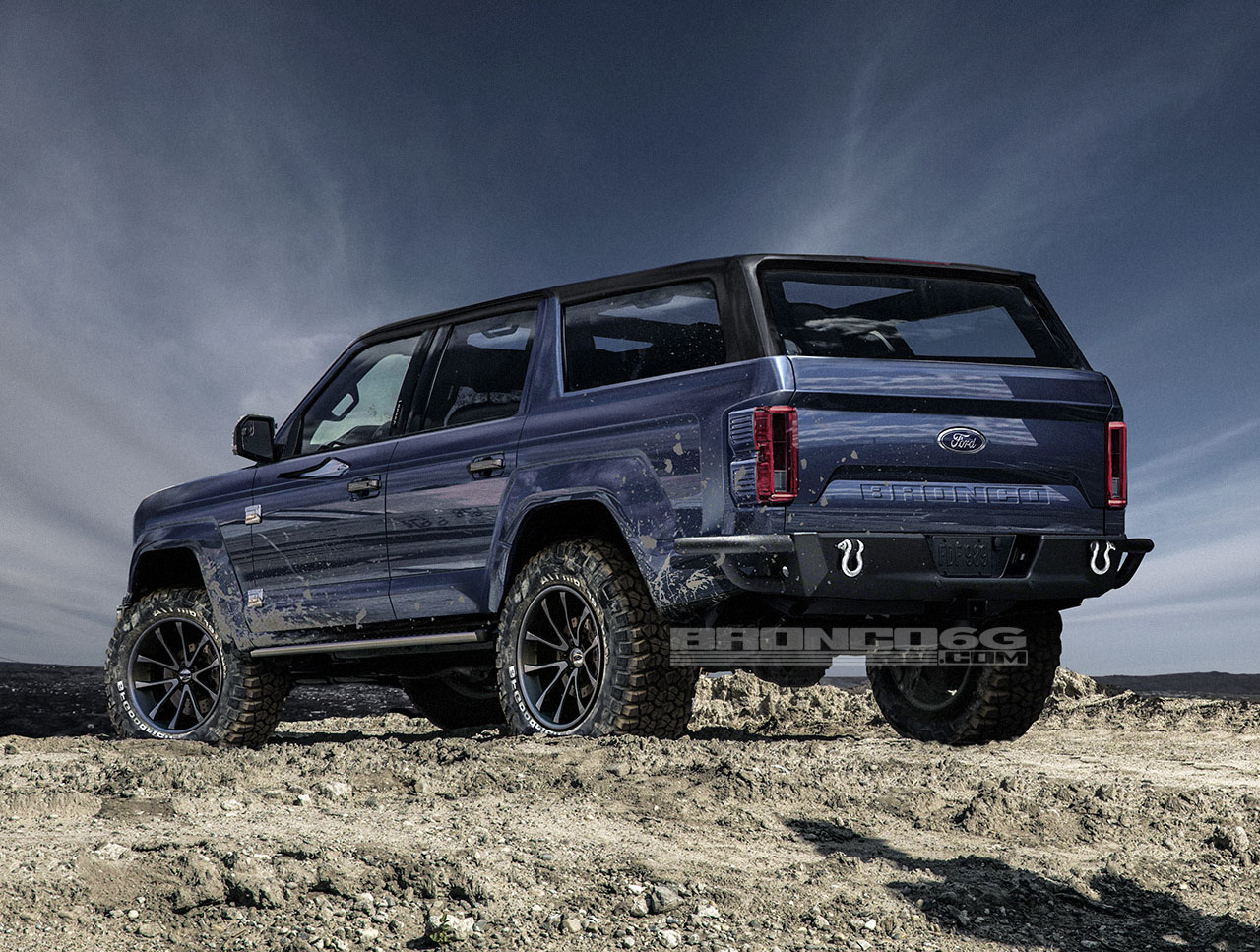 Learn more, and see more pictures, at Bronco6G.