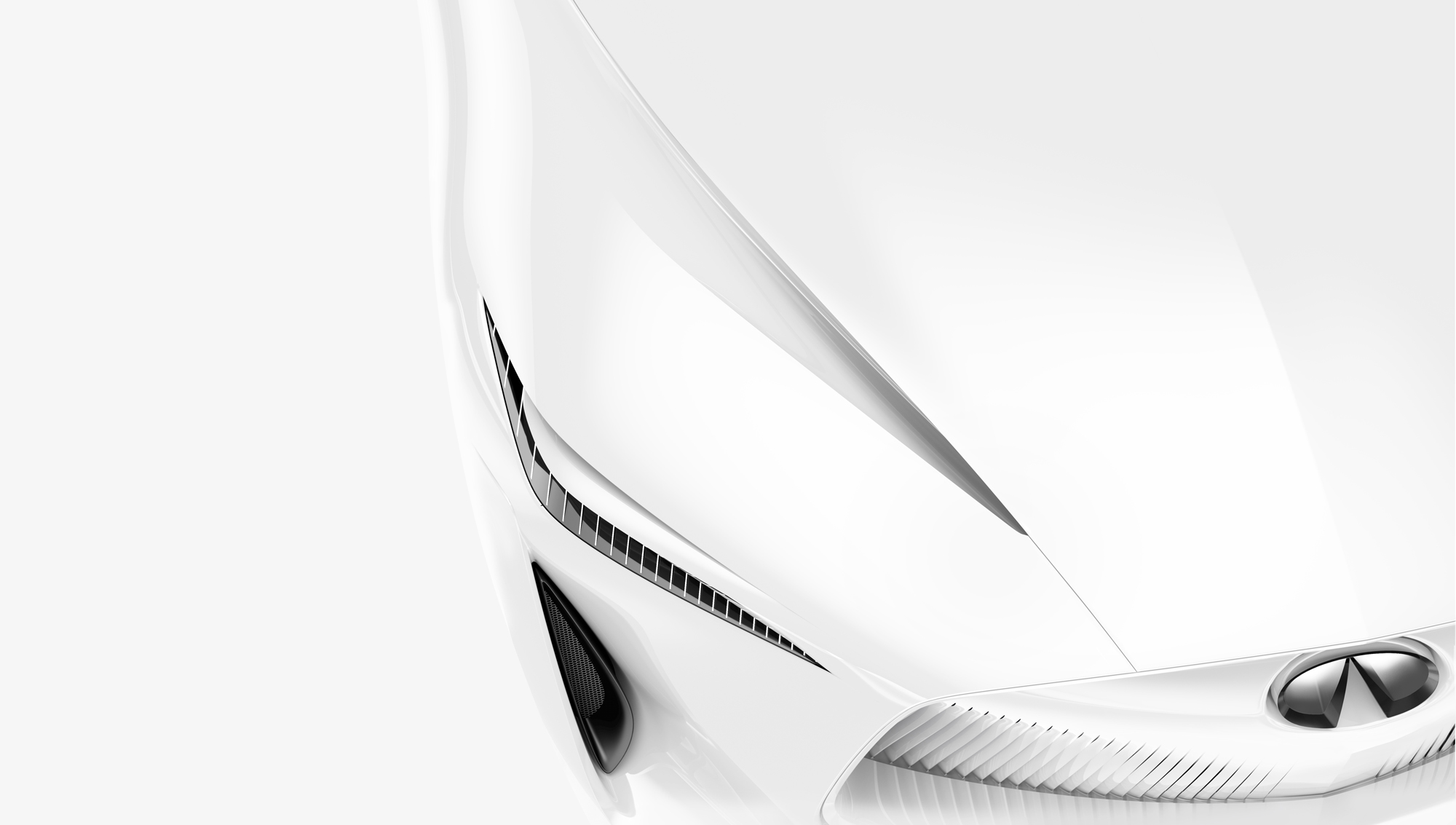 Infiniti will be debuting a new concept car at the North American International Auto Show in Detroit next month, and they gave us a little teaser photo.. which frankly doesn't tell us a whole lot.
The accompanying press release was even less helpful, with a lot of flowery language and business jargon that tells us essentially nothing:
"As a new wave of technologies begins to take shape, our Detroit concept car heralds a new generation of Infiniti. A seamless and stunning new design philosophy demonstrating Infiniti artistry in the new age of autonomy and breakthrough drivetrains. In Detroit, shown alongside Prototype 9, Infiniti aims to showcase a new elegance, one that strikes harmony and simplicity in a complex world." – Alfonso Albaisa, SVP Global Design

"The new Infiniti concept car will take the traditional sedan architecture to its next stage of evolution. A shift toward smarter, more compact and less intrusive powertrains; we were able to create an alternative form with flowing gestures, more engaging in character and more enriching in experience. With its long cabin, balanced proportions and muscular stance, the concept heralds in a new era for Infiniti models." – Karim Habib, Infiniti Executive Design Director
Pretty cryptic, right? I guess we'll just have to wait until the concept vehicle is revealed on January 15th at the Detroit Auto Show.