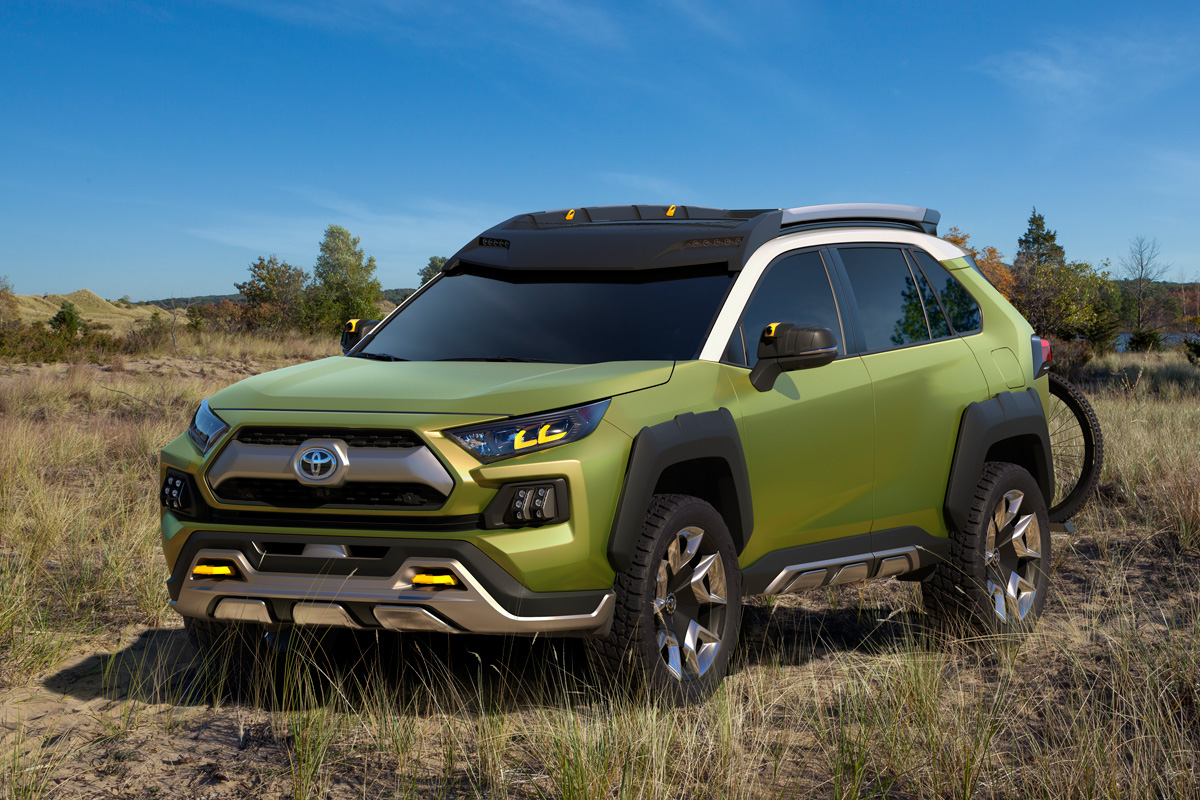 Hungry for adventure? Then feast your eyes on the Toyota FT-AC Concept (Future Toyota Adventure Concept), an outdoor-inspired concept vehicle that's ready to fuel your active lifestyle. With plenty of ground clearance, and all-terrain tires filling its large overfender flares, the FT-AC's aggressive stance gives it an undeniable rugged appeal.
Sprinkle in the capabilities of a versatile torque-vectoring all-wheel-drive system with variable terrain-response settings, as well as 4-wheel lock functionality, and you have got the perfect recipe to tackle everything from the everyday to getting away. For even more utility, the FT-AC features a safari-style cargo roof rack and an integrated, stowable bike rack. Remove one of the portable infrared cameras to continue capturing your adventures, and always find your way back with geolocation.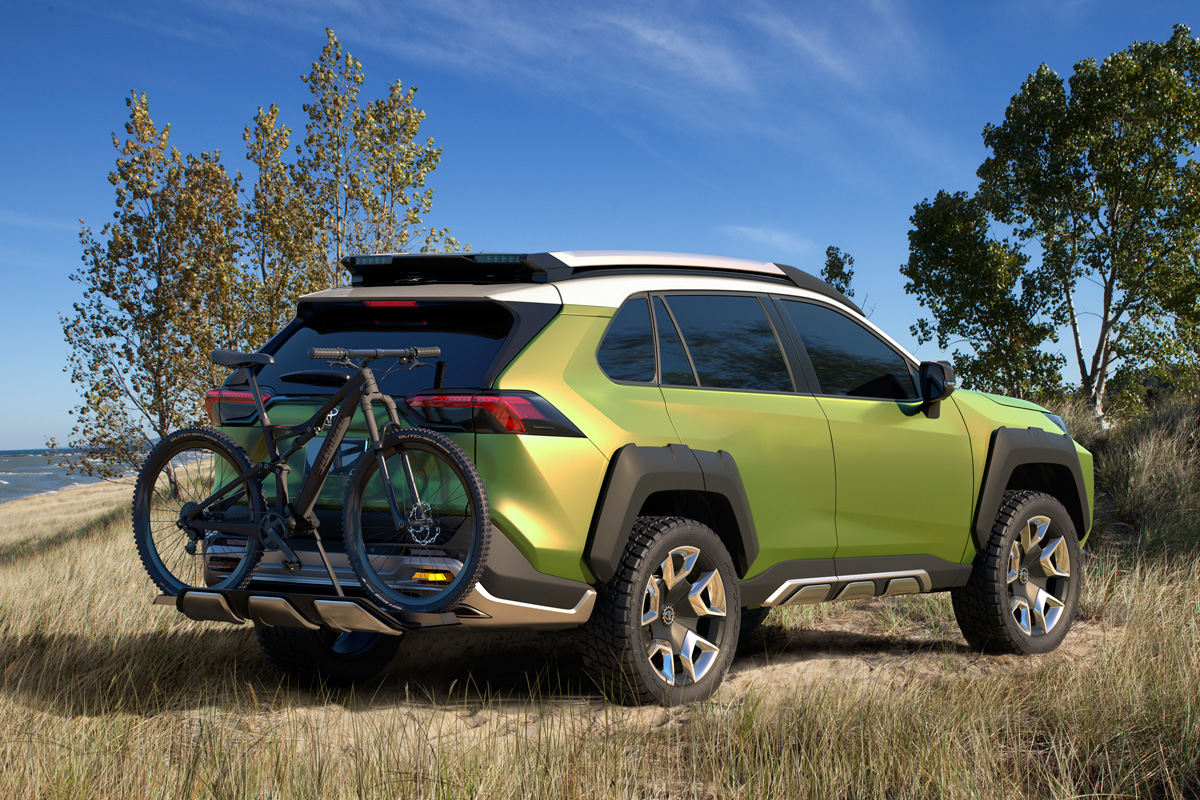 While the FT-AC is currently a "design concept", I could totally see this vehicle going into production, either as a next-generation RAV4 or even as an all-new model that bridges the gap between the RAV4 and the 4Runner (like the FJ Cruiser, before they gave it the axe).
Either way, we're excited to see what becomes of the FT-AC, because this is one rugged crossover that I would definitely consider buying! The FT-AC is currently on display at the Los Angeles Auto Show, so if you're headed there, make sure you check it out.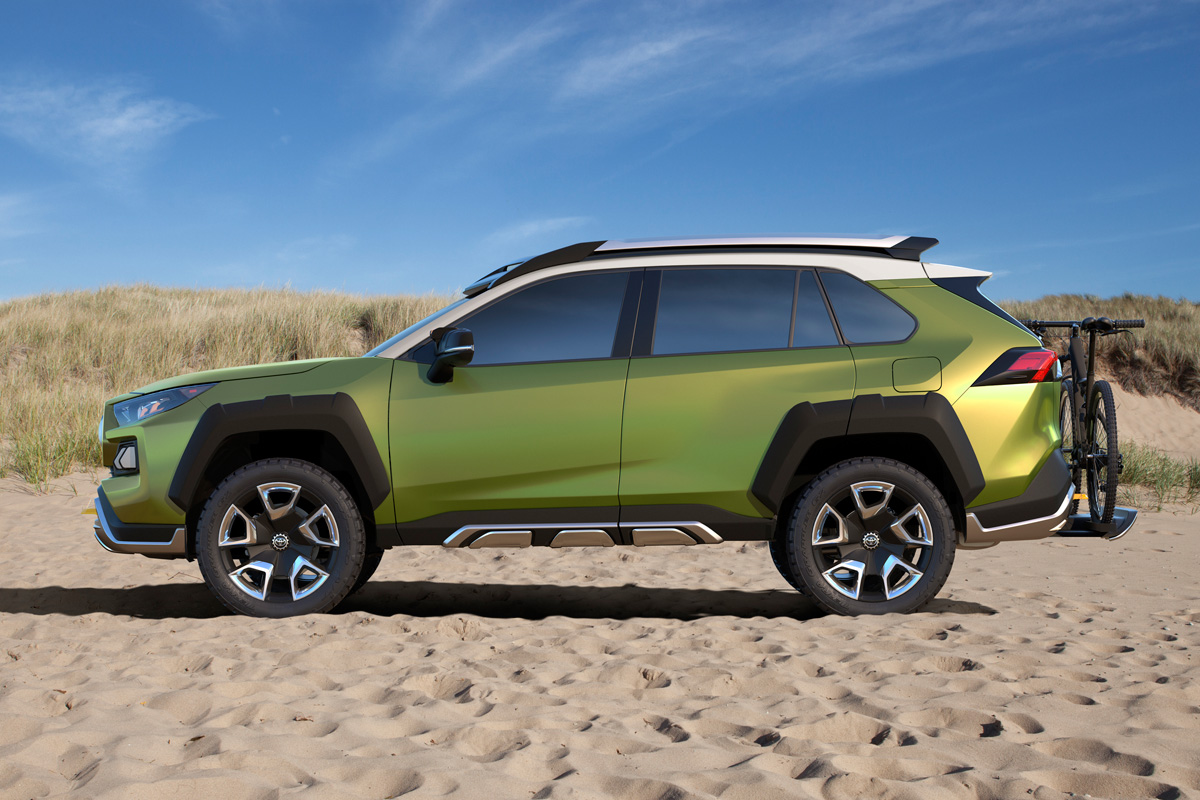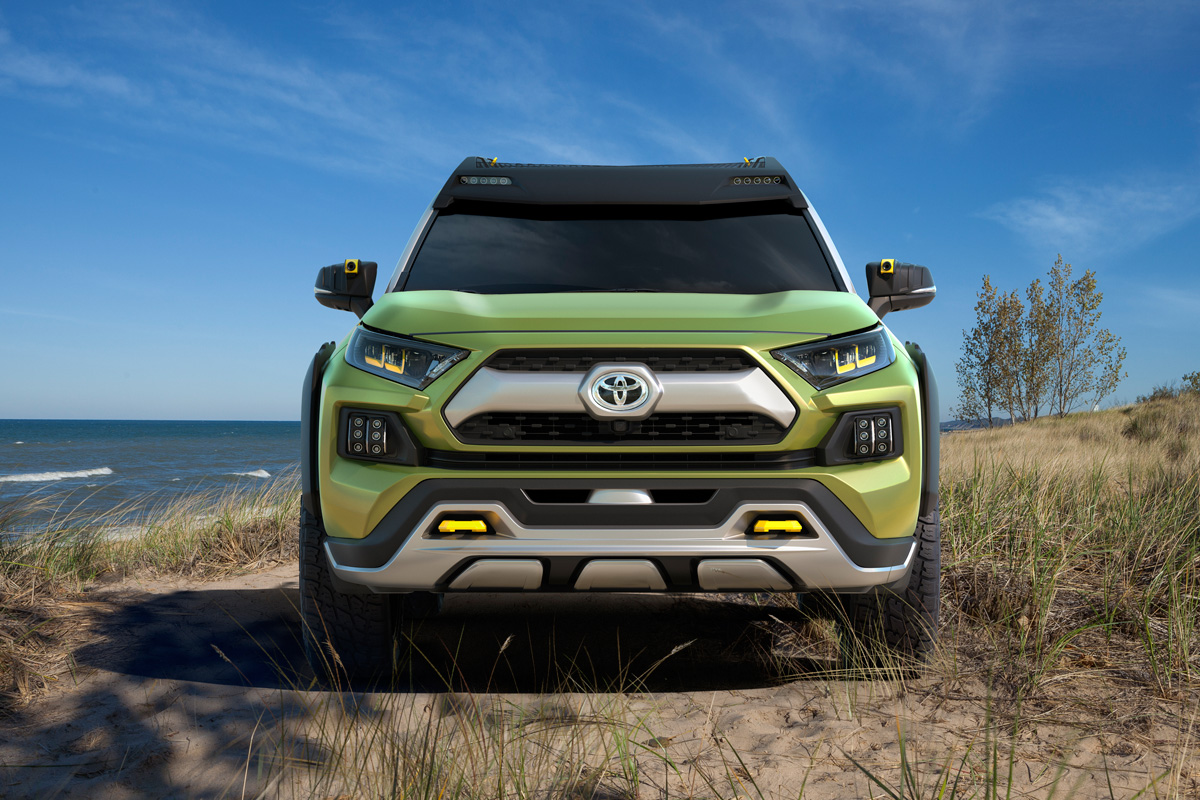 For more information on the FT-AC, you can check out the full press release.