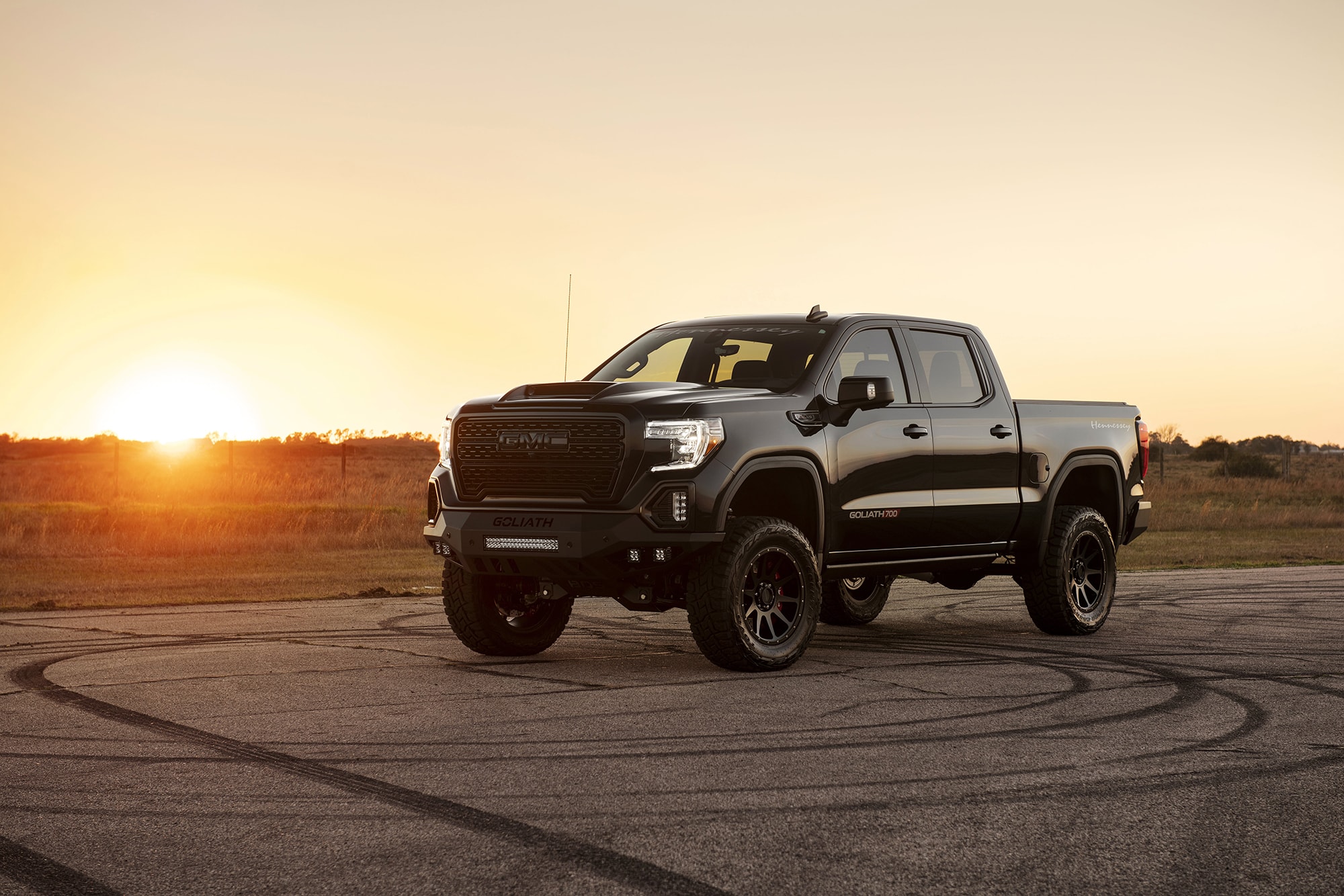 If you're a Ford guy looking for a bad-ass truck, you need look no further than the Raptor. But what if your loyalties lie with Chevy or GMC? Not to worry, Hennessey Performance has got you covered with their fire-breathing HPE Goliath 700!
Hennessey starts with a 2020 GMC Sierra or Chevrolet Silverado equipped with the 6.2L V8 engine. In stock form, these engines put out a respectable 420HP. HPE thoroughly ups the ante with a 2.9 liter supercharger producing six lbs of boost for a total of 700HP. Further enhancements include upgraded camshaft, upgraded pushrods, professional installation and dyno tuning, good for a 0-60 time of 4.3 seconds.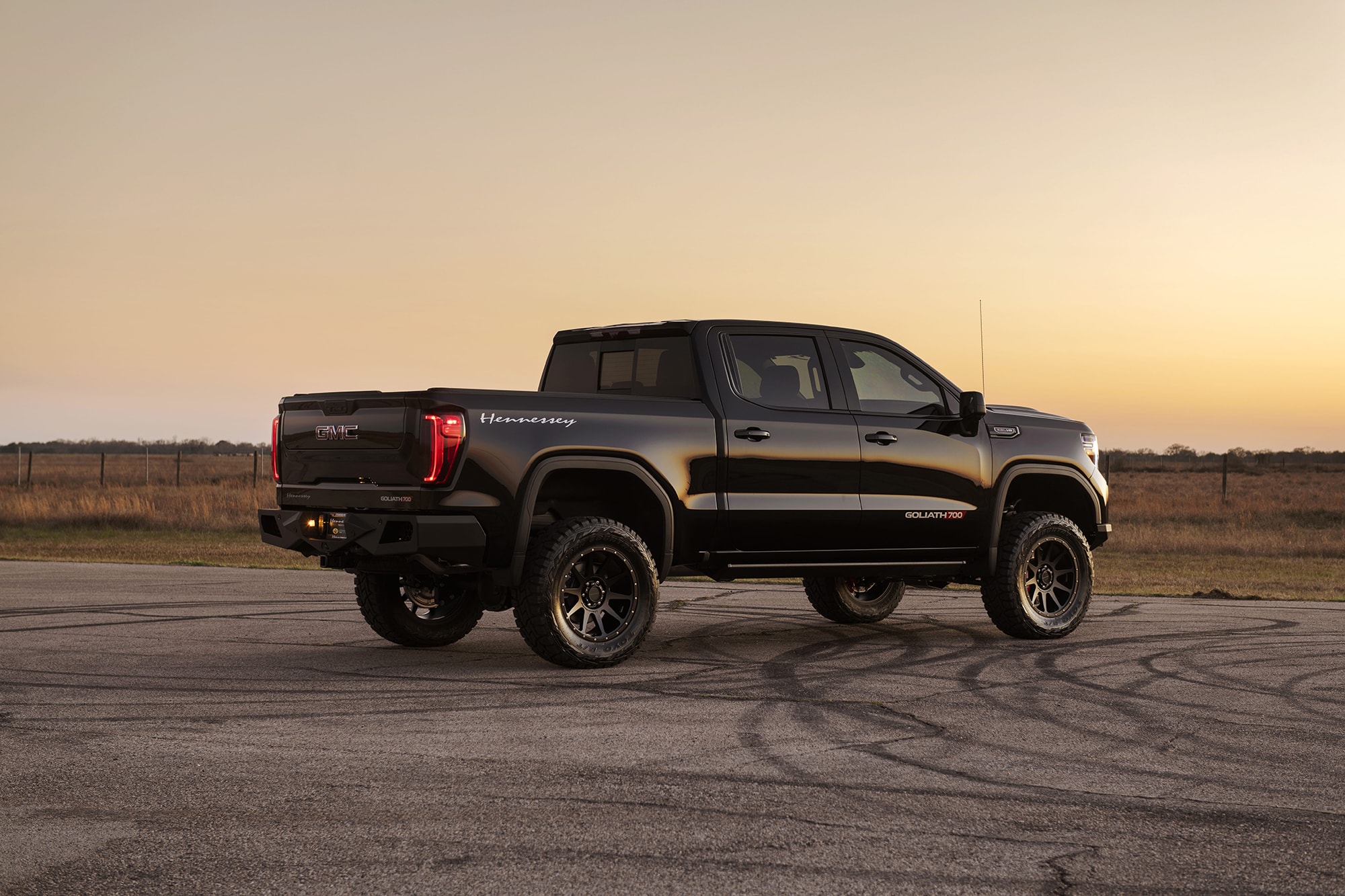 Rounding out the HPE GOLIATH 700's purpose-built prominence is HPE's Stage-1 Off-Road package, complete with six-inch lift, custom 20-inch Hennessey wheels, 35-inch off-road tires, custom Hennessey front bumper with LED lighting and much more.
"The demand for upgrading luxury pickups is at an all-time high," said company founder and Chief Horsepower Evangelist, John Hennessey. "A serious truck should have serious power and the GOLIATH 700 delivers on this mantra. We're offering a complete turnkey power package with warranty that delivers an exciting driving experience both on and off-road."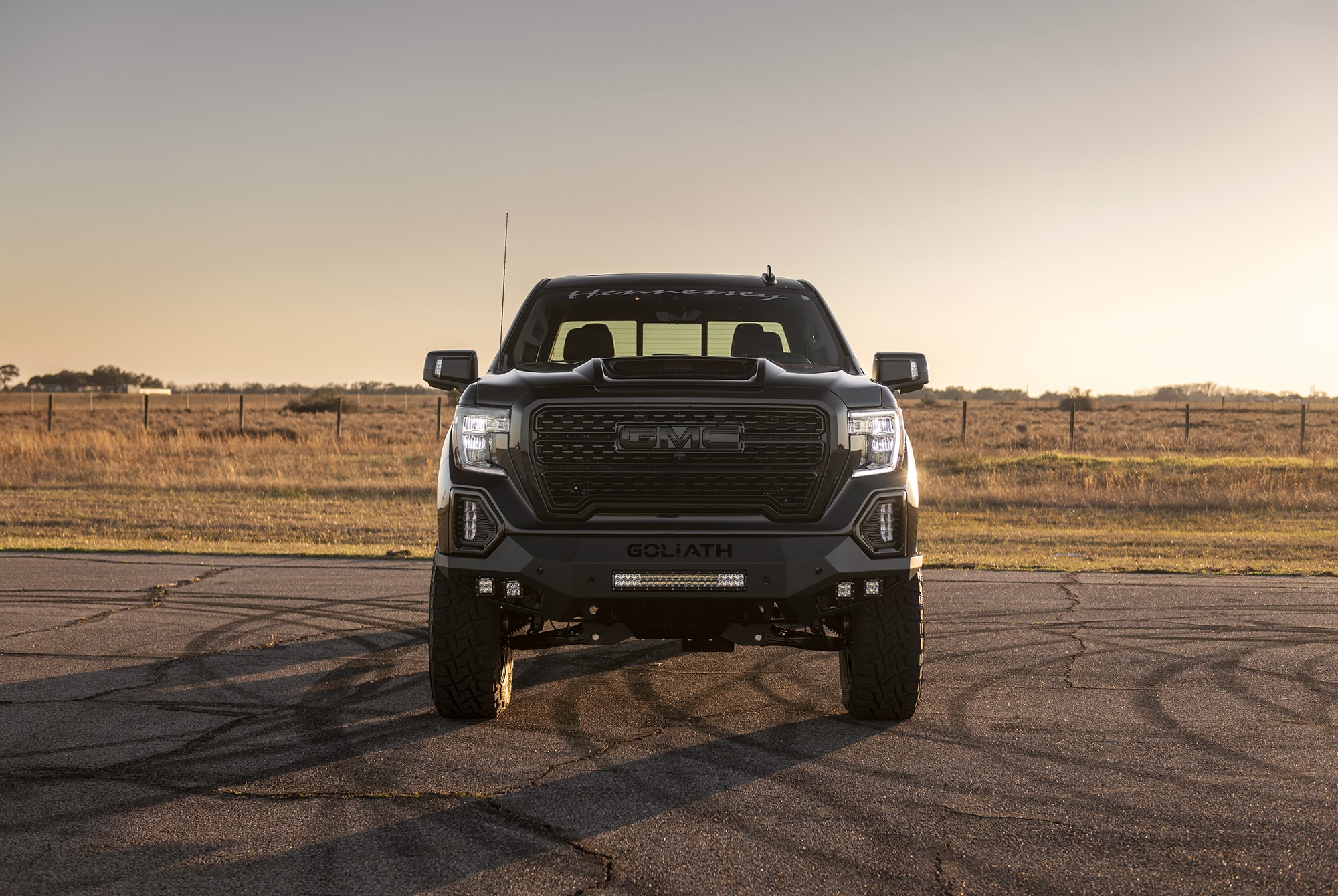 Customers who already own a 2020 GMC Sierra or Chevrolet Silverado can order the GOLIATH 700 Supercharger package for $29,950 and the Stage-1 Off-Road package with six-inch lift, HPE Wheels, Toyo Tires and custom GOLIATH front bumper with LED lighting separately for $18,950. Other options include stainless steel exhaust system, drop-down side steps, a GOLIATH-branded interior, and an electric retractable bed cover.
Pricing for the Hennessey GOLIATH 700, including the base Chevy or GMC truck, start at $105,000 and can be ordered directly from Hennessey Performance or by visiting any Chevrolet or GMC dealer. Each GOLIATH 700 comes with a 3 year / 36,000-mile warranty for all of the upgrades from Hennessey.