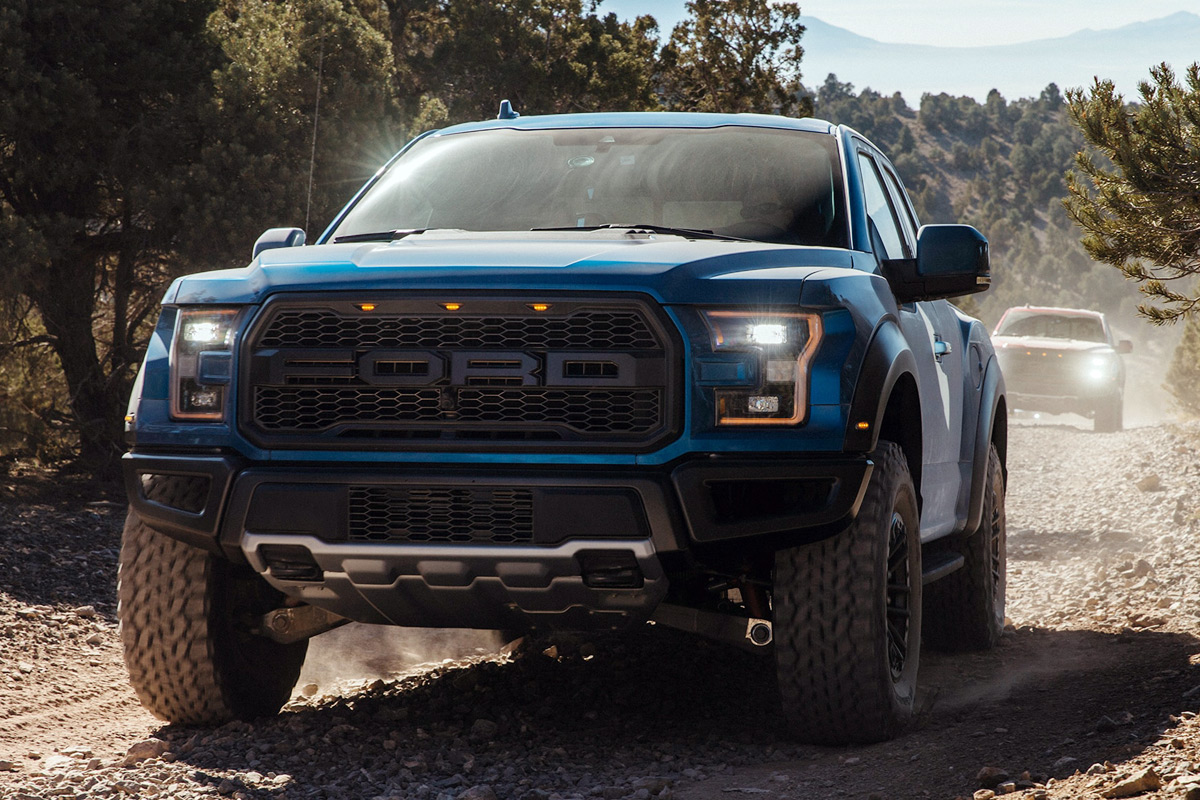 The off-road dirt hucker that's become synonymous with off-road pickup truck awesomeness, the Ford Raptor, has been upgraded for 2019 with even more digging, crawling, and bouncing capabilities. The wreckneck dream truck is now pure rapture.
The 2019 Ford F-150 Raptor now has Fox Racing Shox as standard, which include live-valve technology that adjusts to terrain in real-time. Those adjustments are made via driver input and terrain sensors, with the driver setting what ride quality is expected and the sensors and shocks doing their best to make that happen. The Fox Racing Shox also bring better stability and stronger bottom-out resistance for durability and capability.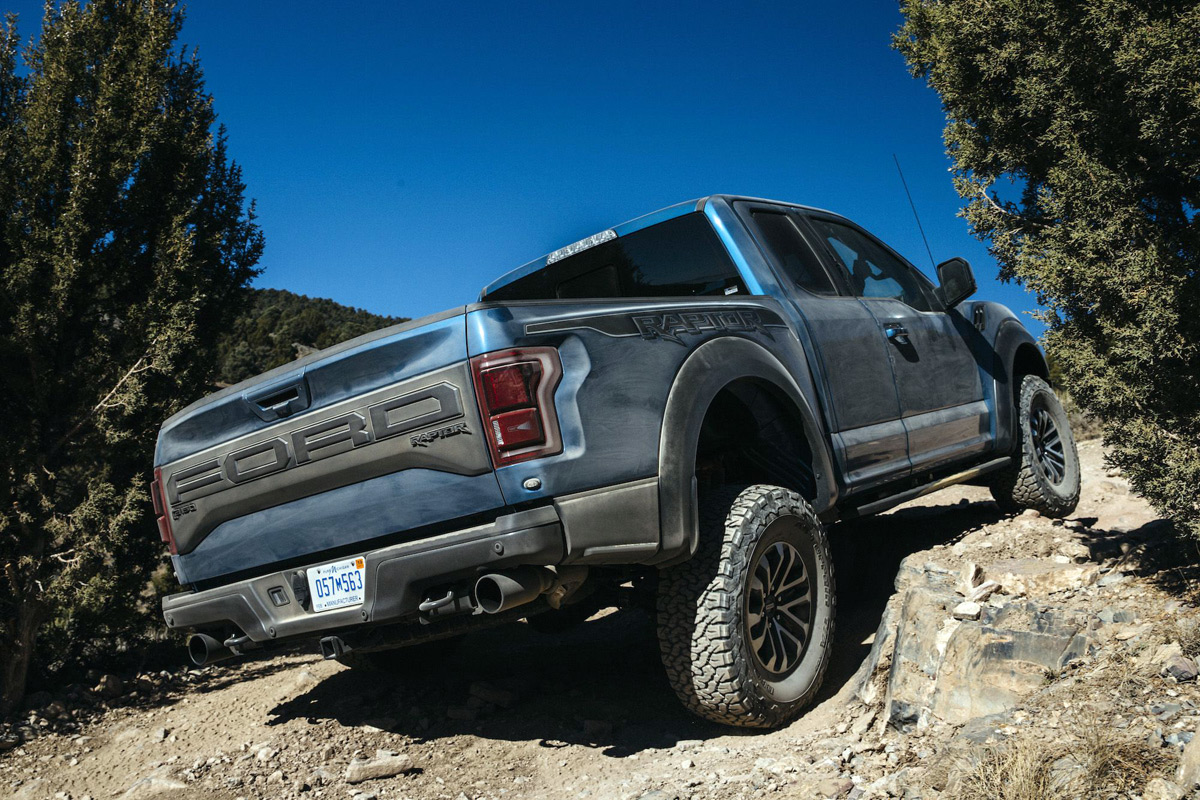 We talked with Samantha Vanhoef, Truck Communications Manager at Ford, about how those shock absorbers work. "Paired with Raptor's Terrain Management System," she said, "Live Valve suspension technology uses sensors in the suspension and body to continually adjust damping in real-time and can increase the truck's high-speed off-road capability while also improving low-speed off-road performance with new Trail Control."
The Trail Control system she mentioned is another major upgrade in the new Raptor. Similar to an off-road cruise control, Trail Control is a sort of upgraded crawl control, adding throttle management and braking (to each wheel, independently) to hold a given speed. This allows the driver to concentrate on navigation and the truck's position on the trail. This feet off the pedals option also means fewer throttle burps or drops and thus better traction management.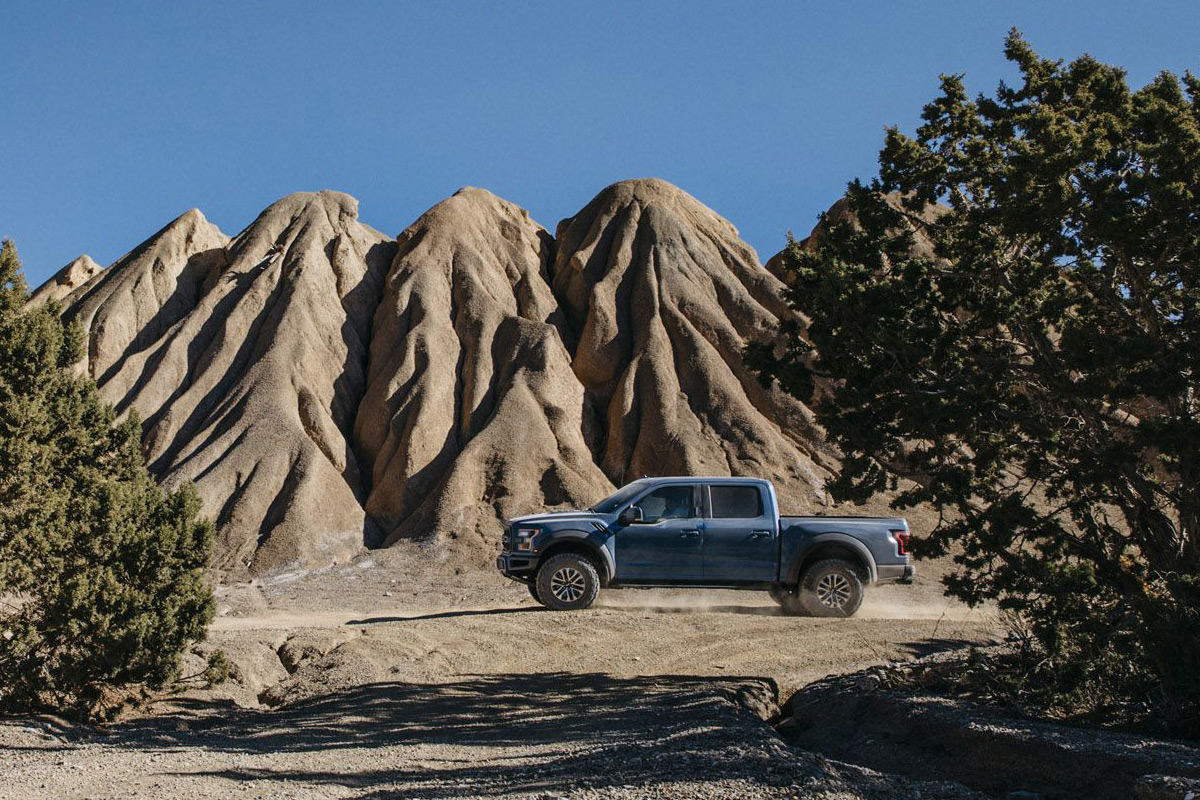 The other changes to the 2019 Ford Raptor are mostly cosmetic, with a bigger Raptor graphic at the rear fender and new color options that include the Velocity Blue our test model came with. One not-so-cosmetic change for 2019 models are the new Recaro seats in the Raptor. These seats are surprisingly comfortable, especially given our experience with Recaro seating in Ford products before, and are perfectly bolstered for off-pavement shenanigans.
The 2019 Ford Raptor is otherwise as it's been since the second generation of the truck was introduced. The engine is still the same (awesome) 450-horsepower turbocharged V6. The turbos start pushing power at around 1,800 rpm and hit peak at 2,200, giving a small window for a full power push that then continues for much of the rpm band. Maximum horsepower comes at 5,000 rpm and torque at 3,500 rpm. Aggressive transmission gear ratios start at 4.69 in first and don't leave the 4:1 until third, giving a lot of low-end umph. The transmission has 10 speeds, with the top two highway gears excellent for better-than-average fuel economy.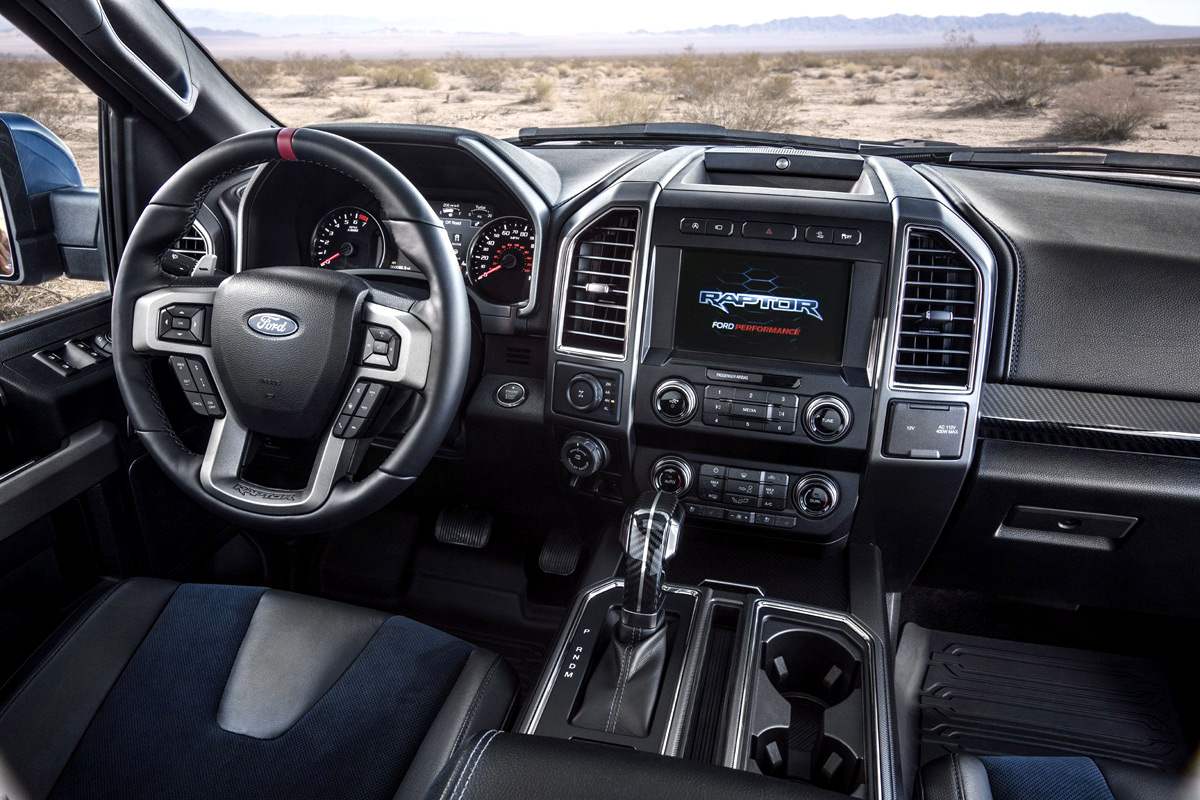 Wheel reach in the 2019 Raptor is not improved from previous years, but feels better anyway. Most of this, we believe, comes from the new shocks allowing easier travel and thus a flatter surface-to-surface setting for the tires when at maximum articulation. There are 13 inches of suspension travel up front and 13.9 inches at the rear for the 2019 Raptor. Even at max articulation, while crawling, the Ford Raptor keeps those wheels flat to the ground very well.
Ground clearance for the Ford Raptor is 11.5 inches at its lowest point, but the all-important approach angle is an aggressive 30.2 degrees and departure angle is an impressive 23 degrees. This makes for a breakover of 21.8 degrees in the SuperCrew and 22.9 degrees in the smaller SuperCab. Those come from wheelbase changes, at 146 inches and 134.2 inches for each cab length respectively.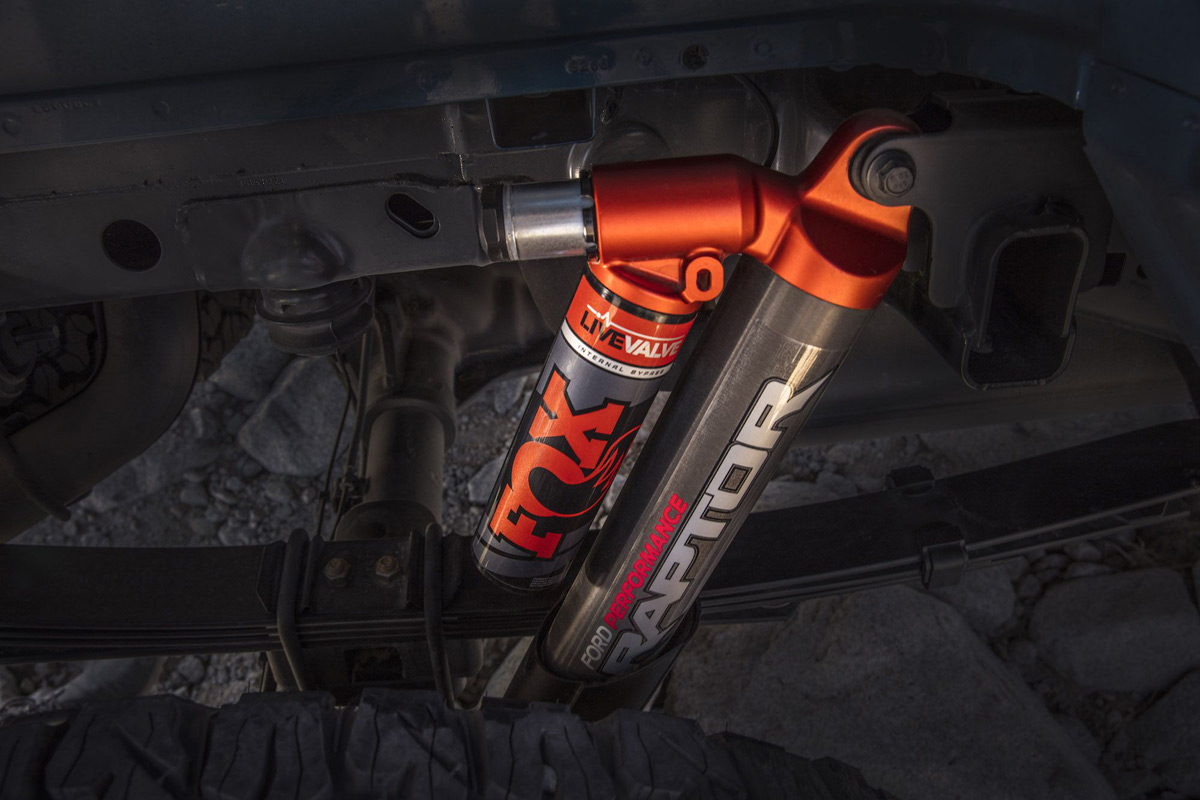 Ford has raised the price of the 2019 Raptor by $2,180, bringing the base price for a SuperCrew model to $57,335, with the smaller SuperCab starting at $54,350. We think it's well worth the small price increase for the extra off-roading goodies that it comes with.
On a short list of extremely capable off-road and rock crawling rigs that are factory standard, the 2019 Ford Raptor definitely makes the grade. For all the flak the wreckneck special often gets, it's definitely deserving of its reputation as an off-pavement monster.
2019 Ford Raptor:
Engine: 3.5-liter, twin turbocharged DOHC 24V V6
Transmission: 10-speed automatic with manual shifting mode
Horsepower: 450 horsepower
Torque: 510 lb-ft
0-60 MPH: 5.2 sec
Top Speed: 110 mph (est)
MPG: 15 City / 18 Highway