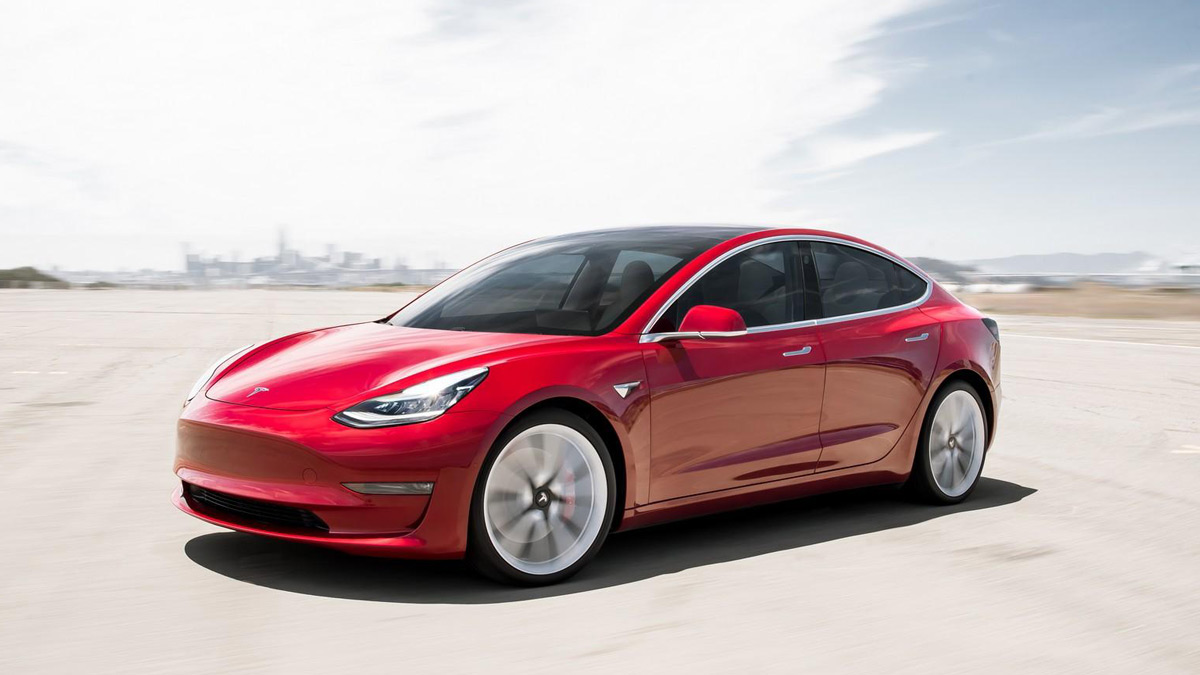 When Elon Musk first announced the Tesla Model 3, way back in 2016, he spoke of a $35,000 entry-level model that would be affordable to the masses, and people RUSHED to put in their reservations for the car. The only problem? Tesla wasn't building the base models initially, instead focusing on the more expensive models.
But now, after nearly two years of waiting, Tesla announced that the $35,000 standard Model 3 is finally available, offering 220 miles of range, a top speed of 130 mph, 0-60 mph acceleration of just 5.6 seconds, and available in any color you want.. as long as it's black.
If you head over to Tesla's website, you'll see that you can order a $35,000 Model 3 right now, with vehicles ready for delivery in two to four weeks. Of course, that is a rather stripped-down model. Our suggestion? Pay an extra $2,000 for the Standard Range Plus model, which offers 240 miles of range, a top speed of 140 mph, 0-60 mph acceleration of just 5.3 seconds and a number of premium interior features.
To achieve these prices while remaining financially sustainable, Tesla is closing many of their existing locations and shifting sales to online only. But what if you want to test drive the car before pulling the trigger? No worries, as you can return a car within 7 days or 1,000 miles for a full refund if it doesn't meet your needs. Quite literally, you could buy a Tesla, drive several hundred miles for a weekend road trip and then return it for free.
Not that you're going to want to, as the Tesla Model 3 is a pretty fantastic car. So what do you say, who's ready to drive the future??