Three years after introducing the Tesla Model 3, Tesla CEO Elon Musk has delivered on his promise, introducing the world to their all-electric, mid-size SUV, the Tesla Model Y.
As you can see, the Tesla Model Y borrows pretty heavily from the Model 3, with the compact SUV sharing the same chassis, battery, and about 75% of its components. It's essentially a Model 3 on steroids, ideal for customers who want an SUV but don't need something quite as big (or expensive) as the Model X.
Honestly, the timing could not be better on this, as other electric competitors rush to market with electric SUV offerings of their own, seeing as how the SUV market is red hot right now. What Tesla has going for them is their experience in the electric space, and their extensive supercharging infrastructure, which the competition can't compare with.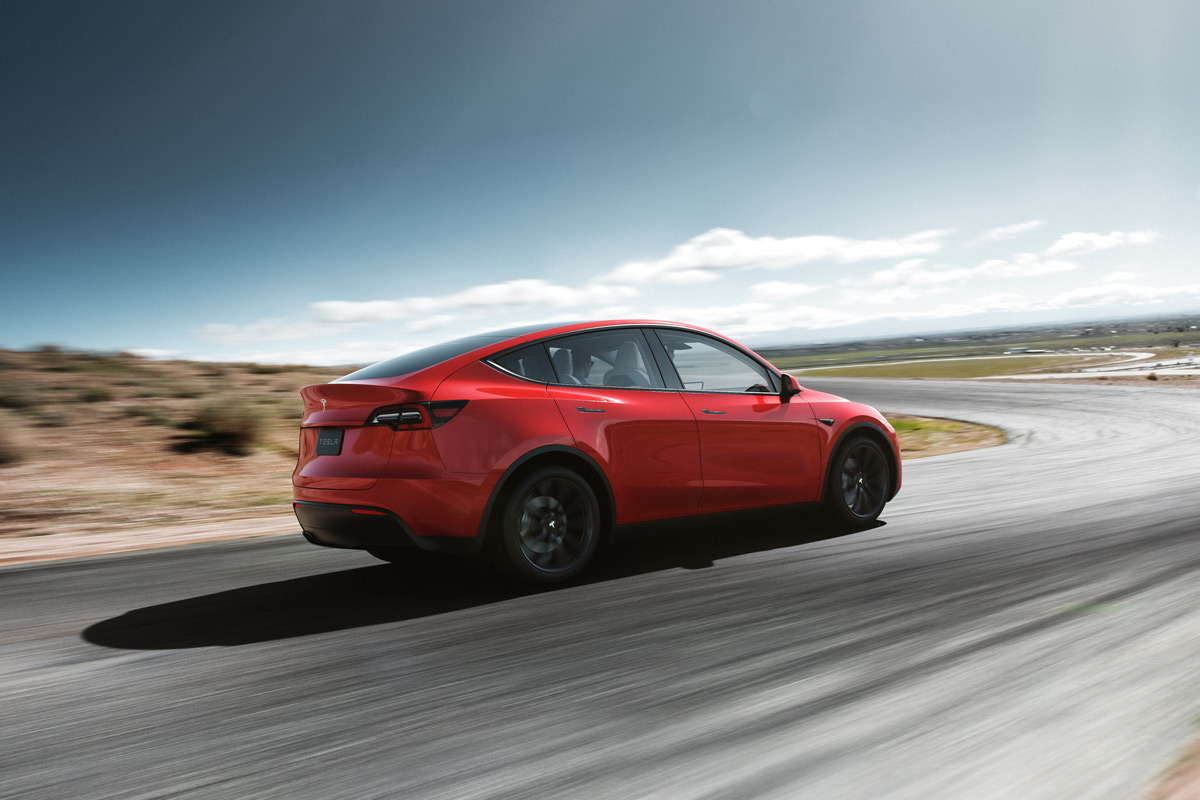 The Tesla Model Y will start at $39,000 for the Standard Range version (230 miles range, top speed of 120 mph, 0-60 mph in 5.9 seconds), and will also come in Long Range, Dual-Motor All-Wheel Drive, and Performance variants.
Stepping up to the Long Range version will set you back $47,000, but it increases the range to 300 miles, with a top speed of 130 mph, and a 0-60 mph time of 5.5 seconds. The Dual-Motor AWD version starts at $51,000, and while its range takes a minor hit (280 miles), it has a top speed of 135 mph and a 0-60 mph time of 4.8 seconds.
Last but not least is the Performance model, which delivers sports car like performance (0-60 mph in 3.5 seconds, top speed of 150 mph, 280 mile range), for $60,000. This model also gets performance brakes, 20-inch wheels, a carbon fiber spoiler, lowered suspension, aluminum alloy go-pedal, and Tesla's track mode.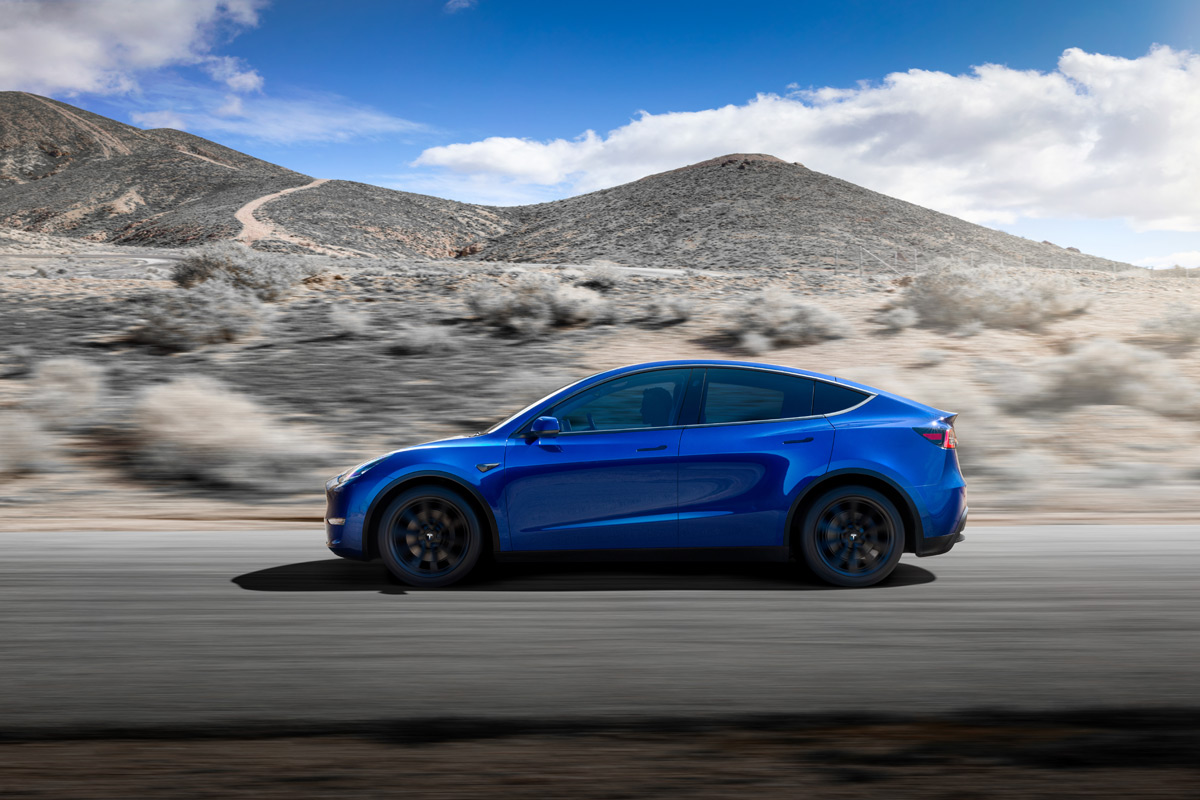 The Model Y is spacious enough to carry seven adults (with the optional third row config), and offers a total of 66 cubic feet of cargo space. Inside, the Model Y's panoramic glass roof and high seating creates a feeling of spaciousness and offers an expansive view from every seat in the vehicle. The spartan dash layout is much the same as the Model 3, with a single 15-inch touchscreen interface for all of the car's controls.
As with the Model 3, the Model Y requires no keys, but instead connects to your phone for seamless entry and exit. The Model Y also connects with the Tesla Mobile app for unique, easy-to-access features. It also gets the same self-driving hardware that comes standard on all Model 3s, which can be unlocked for a fee and will be upgraded OTA.
Deliveries are expected to begin in Fall 2020 for the Model Y Performance, Long Range Rear-Wheel Drive, and Dual-Motor All-Wheel Drive variants, and Spring 2021 for the $39,000 Model Y Standard Range.
Like what you see? Then head over to Tesla.com to pre-order your Model Y today!