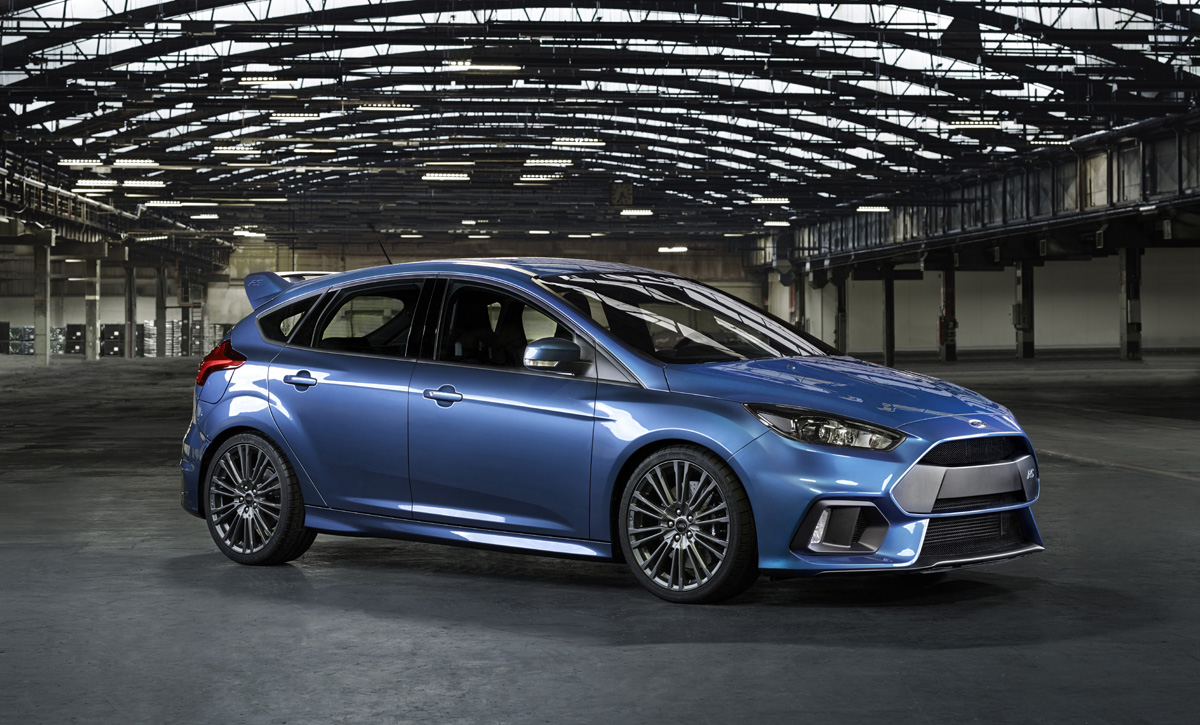 The 2017 Ford Focus RS is already one of the hottest hatchbacks around, with 350 horsepower and all-wheel-drive propelling this hot hatch from 0-60 in a blistering 4.7 seconds, on it's way to a top speed of 165 miles per hour!
But is that's not enough for you, British tuner company Mountune and Ford Performance have teamed up to develop a power upgrade kit that makes the new RS faster, more powerful, and more dynamic to drive.. All while leaving your factory warranty intact!
Mountune is no stranger to the Focus, releasing a Focus ST Upgrade Kit last year that boosted power of the ST up to 275HP. Now they're doing it again for the RS, with a high-flow induction kit, upgraded blow-off valve and a tune that nets owners an additional 25 peak horsepower and 30 lb-ft of torque.
The extra power results in a 0-60 time of 4.5 seconds, which is two-tenths faster than stock. Not bad for a $1000 kit that the dealer can install in under two hours and is fully covered by warranty.
Currently, the kit is only available in Europe, but Mountune has confirmed that it will be available stateside in the near future, though pricing and a release date haven't been announced yet.