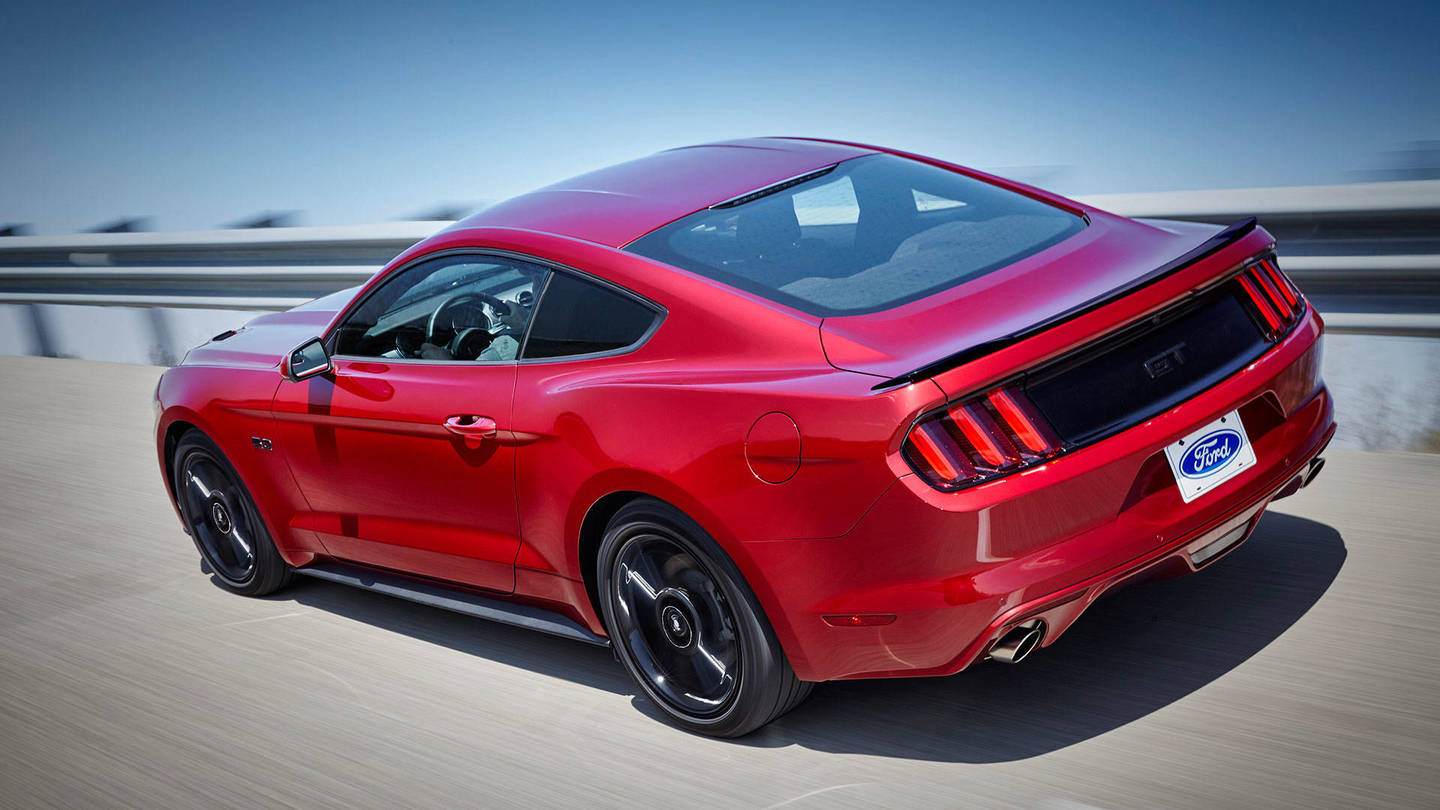 With 435 horsepower on tap and a 0-60 time of 4.3 seconds, the new Mustang GT isn't exactly hurting for power.. But for those folks looking for a little more oomph without dropping too much cash, Ford Performance has released a trio of "power packs" that kick the Mustang GT's power up a notch (or 3).
These upgrades come directly from Ford Performance Parts, are available for all 2015–2017 Mustang GT models, and are 50-state emissions legal. And for the first time, calibrations are being offered with various levels of hardware to give customers more options (like no-lift shifts and more aggressive throttle mapping) and price points.
Starting August 1st, owners can purchase the Power Pack 1 (internal code name: M-9603-M8), which consists of a high flow K&N air filter and a new engine calibration and is good for an additional 13 HP and 16 lb-ft of torque. But more importantly, it reshapes the torque curve such that at 1,500 rpm, the Mustang's 5.0-liter V-8 gains 40 lb-ft over stock. For $539, this seems like a no-brainer!
In September, Ford will be releasing the Power Pack 2 (M-9603-M8A), which includes the GT350's cold air intake, along with an 87-mm throttle body and a unique intake adapter. Coupled with a more aggressive engine calibration, peak engine output rises by 21 HP and 24 lb-ft of torque, again with an additional 40 lb-ft of torque at 1,500 rpm. For $949, this is the one I would get.
And in October, Ford will be releasing the Power Pack 3 (M-9452-M8), which uses the same Shelby intake components and throttle body as Power Pack 2, and also adds on the GT350's intake manifold. This bumps up the power by 37 HP and 5 lb-ft of torque, with a 60 HP gain at 7,500 RPM. For $2,395, I don't really see the value here (especially with the meager torque gains), but if you're looking for more power on the top-end, this should do the trick for you.
These are all great options for Mustang GT owners who are looking for a little extra power but don't want to break the bank. And the fact that it's all factory warrantied is just icing on the cake!