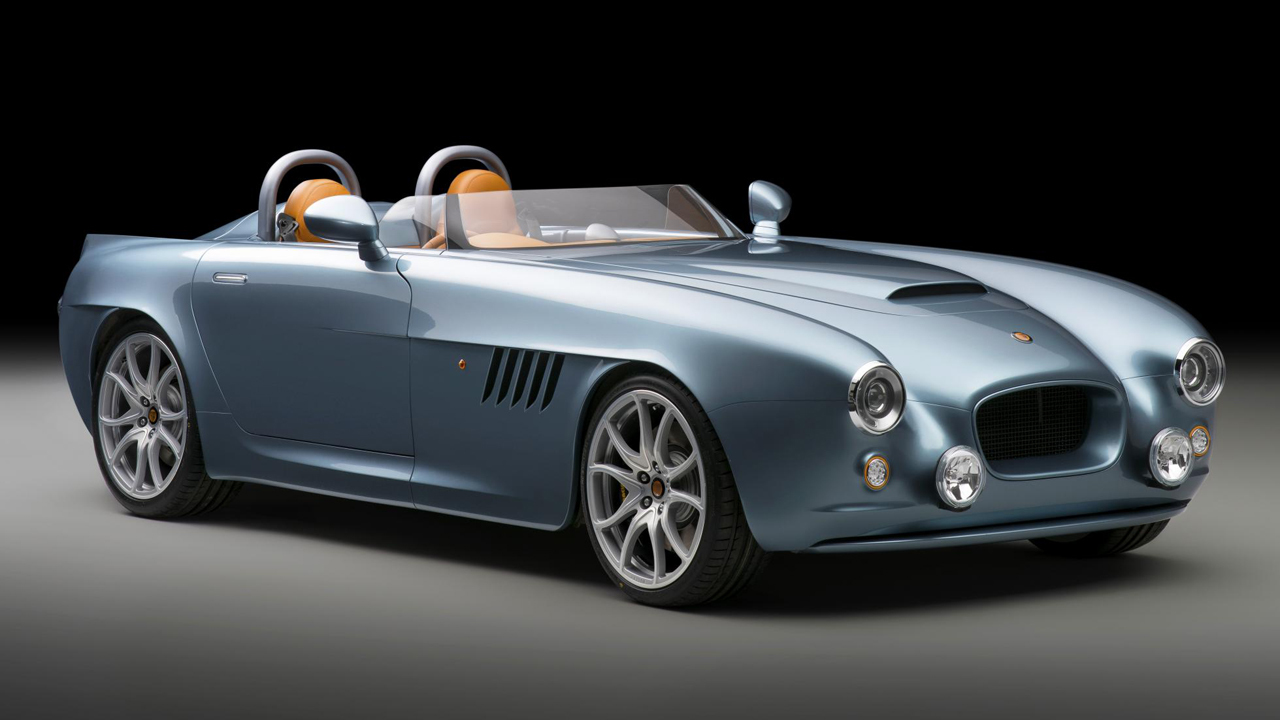 England's eccentric low-volume sports-car maker Bristol Cars has finally unveiled their new speedster model, the Bristol Bullet, and it's been a long time in the making.
So was the Bullet worth the wait? You will have to be the judge of that. The roadster formerly known as Project Pinnacle is about a year overdue, and the hybrid powertrain they promised us is nowhere to be found (though development of the gasoline-electric version is said to still be underway).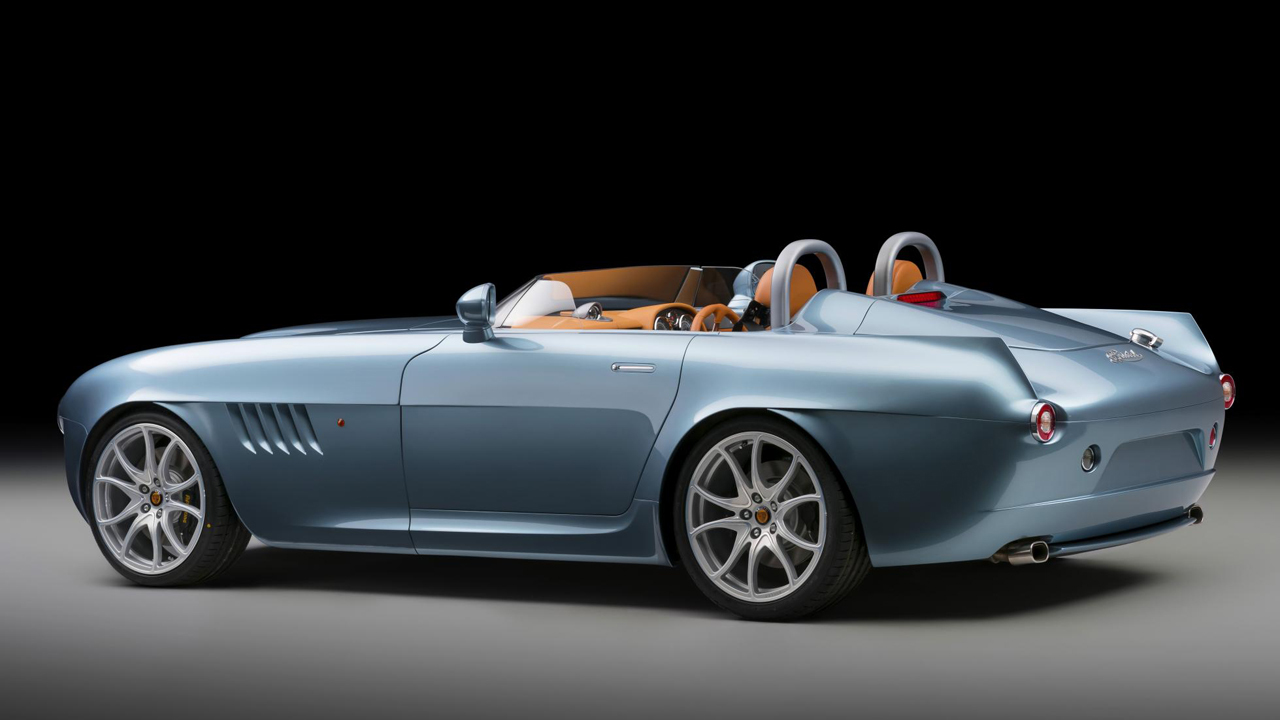 But you'll forget all about the hybrid engine once you fire up that glorious BMW-sourced 4.8-liter V8, which puts out 370 horsepower and 370 pound-feet of torque and can propel the Bullet from 0-60 in 3.8 seconds, on it's way to an electronically limited top speed of 155 mph.
As for the Bullet's styling, it's definitely an acquired taste. There's more than a passing resemblance to the Shelby Cobra from the front, but the sides and rear are completely unique to the car. Honestly, I don't quite get the contrasting sharp and curved detailing, but it seems to work from certain angles.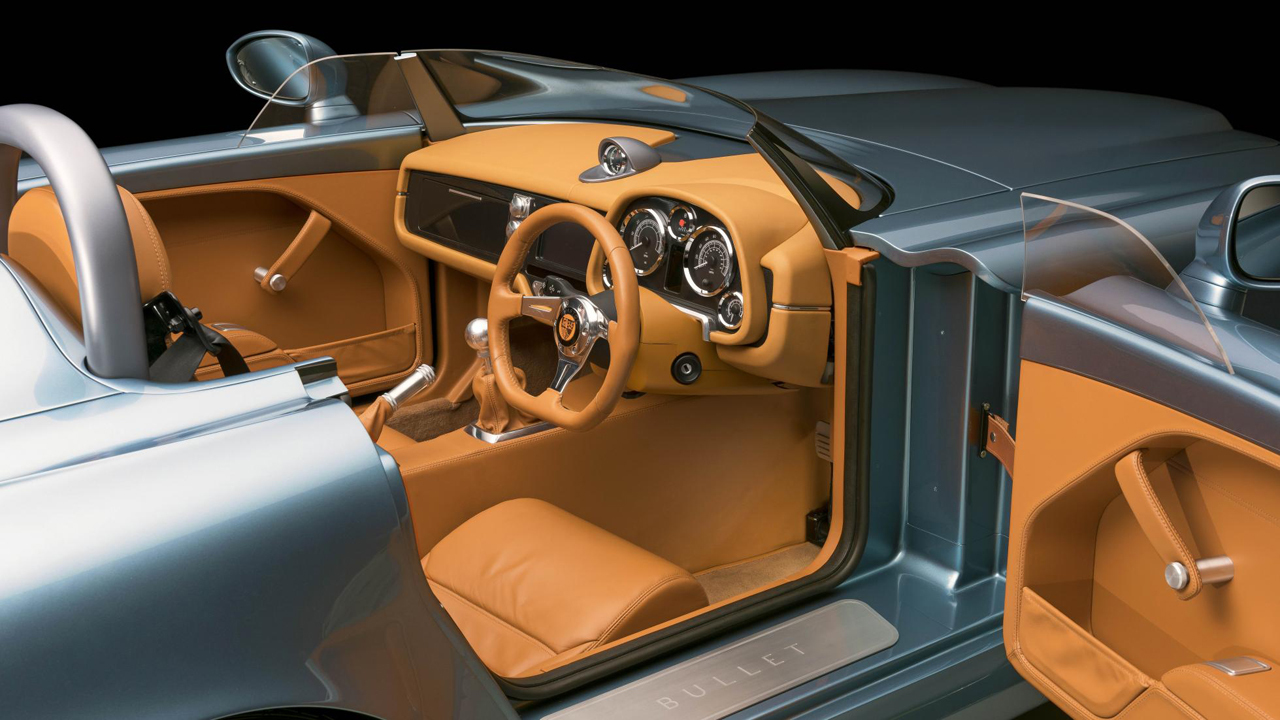 The car's exterior is made from bespoke carbon-fiber composites over a bonded-aluminum chassis, and the plush interior is lined with hand-trimmed British hides, with the dashboard paneling available in either classic wood or herringbone-patterned carbon-fiber weaves. It's a nice clean interior treatment, contrasted by the dark finish on the dash and around the instrument cluster.
Due to the fact that each car is hand-built, the Bristol Bullet will be extremely limited in numbers, with only about 70 cars to be built at a price of £250,000 ($331,000 at today's rates).
What do you think of the Bristol Bullet?