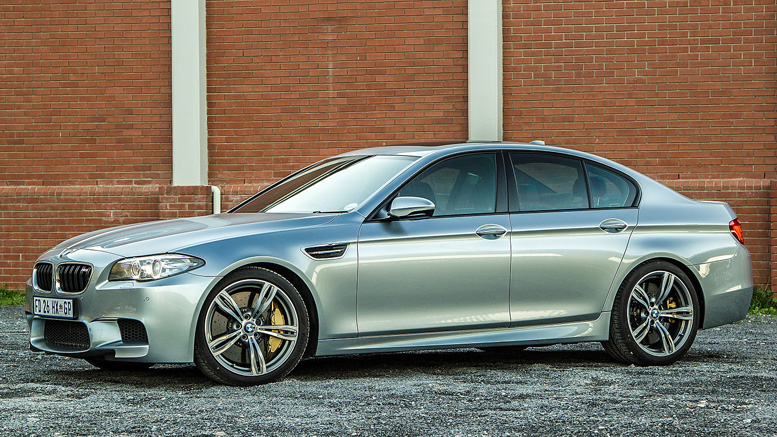 BMW's M Division just unveiled their BMW M5 Pure Metal Silver Limited Edition, of which only 50 will be built for the US only. But after reading the specs, I'm a little perplexed..
Judging by the info they've provided, this car is essentially a M5 with the Competition Package with a little extra power (600HP and 516 lb-ft of torque), along with a $10,000 BMW Individual paint job and 20″ forged wheels. It also comes with the M Driver's Package, which raises the top speed to 190 mph and includes an entire day of high-performance driving at BMW's Performance Center in California or South Carolina.
The price? $130,900. That's a substantial price hike over an M5 with the Competition Package, even if you opt for the Individual paint and all. But that's the price of exclusivity I guess, and you can be sure that they will sell every single one of them, if they haven't already.
Now don't get me wrong, I'm sure BMW did a bang-up job on this car, and it's probably a beast on the track. But I can think of a number of other cars I'd much rather have if I had $130K burning a hole in my pocket..