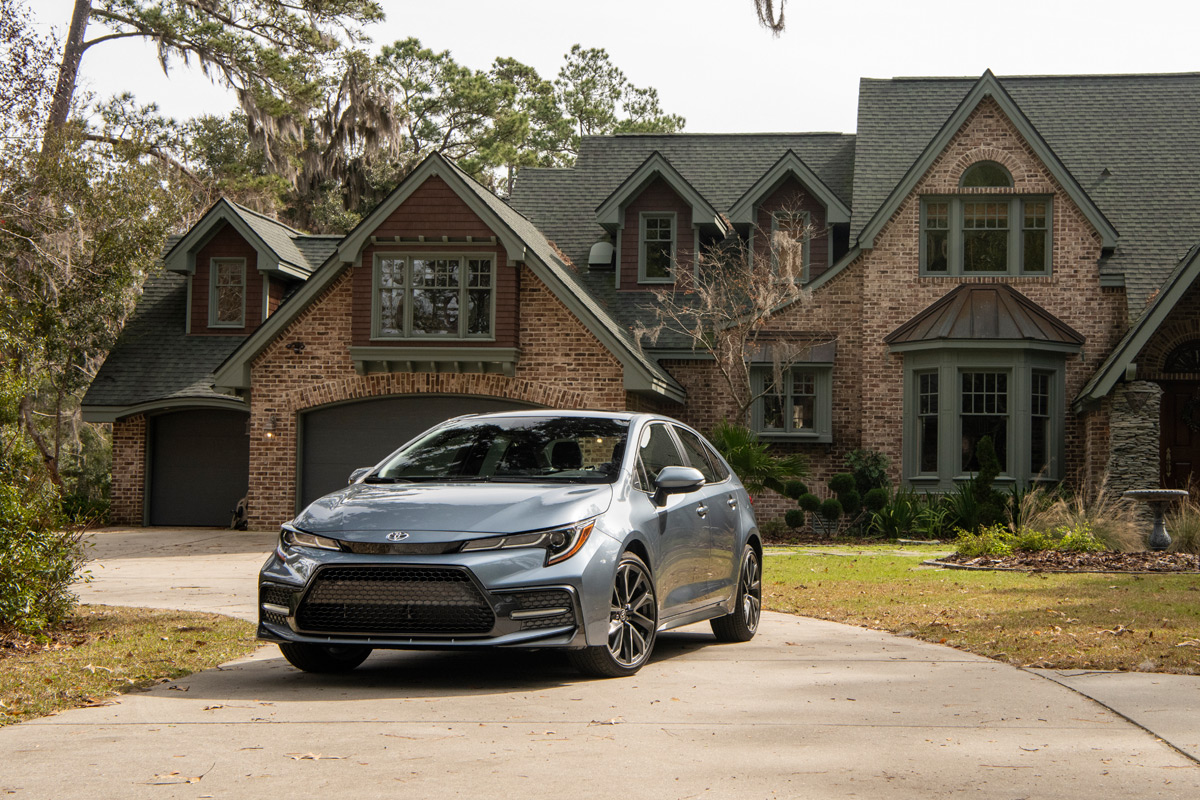 The Toyota Corolla was introduced back in 1966, and in the years since its introduction, a whopping 46 million of them have been sold globally, making Corolla the best-selling nameplate in the world! Needless to say, you're probably no stranger to the car, as they are literally everywhere.
While you might not take notice of them, the sales numbers don't lie, with over 300,000 new Corollas sold in the U.S. in 2018 alone. But when the all-new 12th-generation Corolla hits the streets, you're definitely going to be double take, because this Corolla is quite the looker.
Toyota recently invited us down to Savannah, Georgia to drive the all-new "greater than ever" 2020 Toyota Corolla, and we were quite taken with it, with Toyota's engineers improving on the car in every aspect, from styling to handling to performance to safety.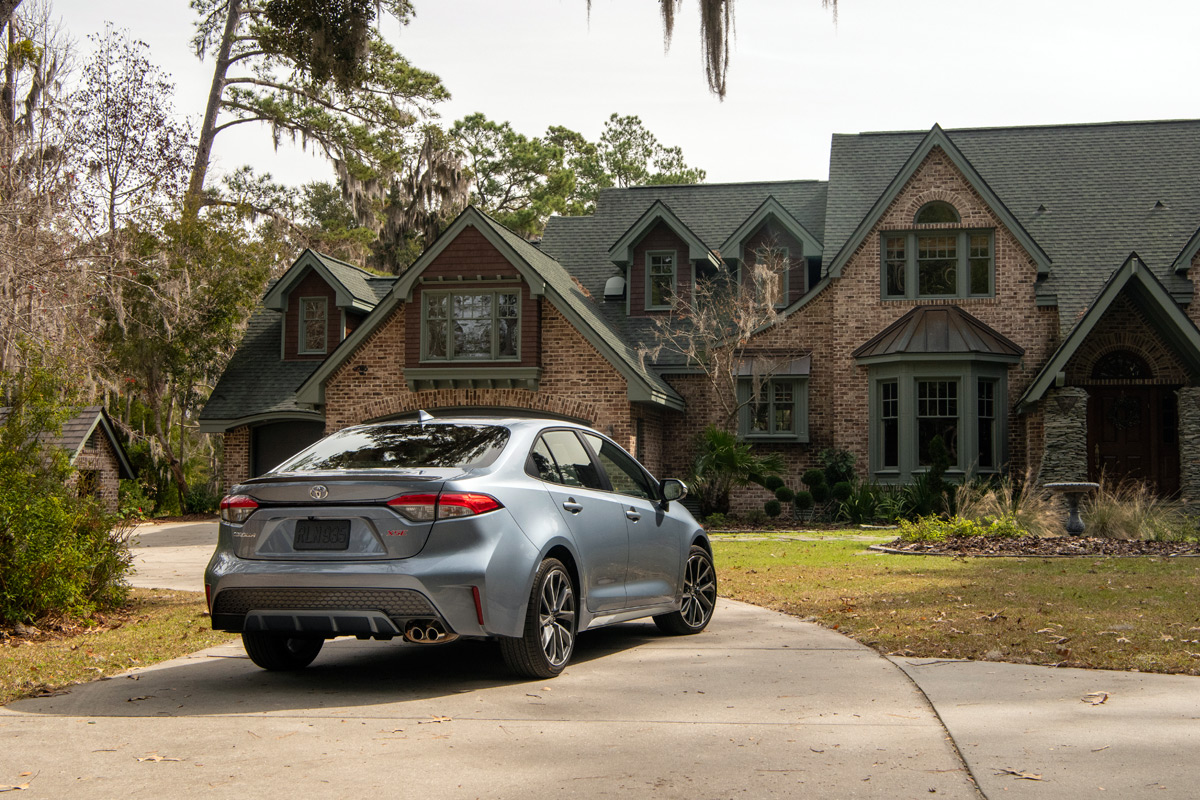 Lets start with the looks. As you can see, the Corolla has shed its generic styling, going for an edgier look much like the Camry did, with a more dynamic, sporty and modern look that helps it stand out from the crowd. From every angle, the Corolla looks lower and leaner, tauter and tighter. Powerful fender flares and generously curved fender top surfaces accent its sculpted, athletic core. It's a bold new look, and I absolutely love it.
The sporty SE and XSE grades take things up a notch, with 18-inch wheels, a body-color chin spoiler and aero stabilizing fins, gray metallic side skirts, a trunk-lid spoiler and a twin-tip chrome exhaust. Completing the look are slim, triple J-shaped LED headlights, which look very upscale and deliver a unique design signature.. especially at night.
Riding on the company's global TNGA platform, the 2020 Toyota Corolla has a wheelbase that is identical to the outgoing model (106.3 inches), but the similarities end there. The new car has wider front (+0.47 in.) and rear (+0.87 in.) track dimensions. The front overhang is 1.3 in. shorter, and the rear overhang is extended by more than half an inch. Height was reduced 0.8 in., and the hood lowered 1.4 in. for better forward visibility.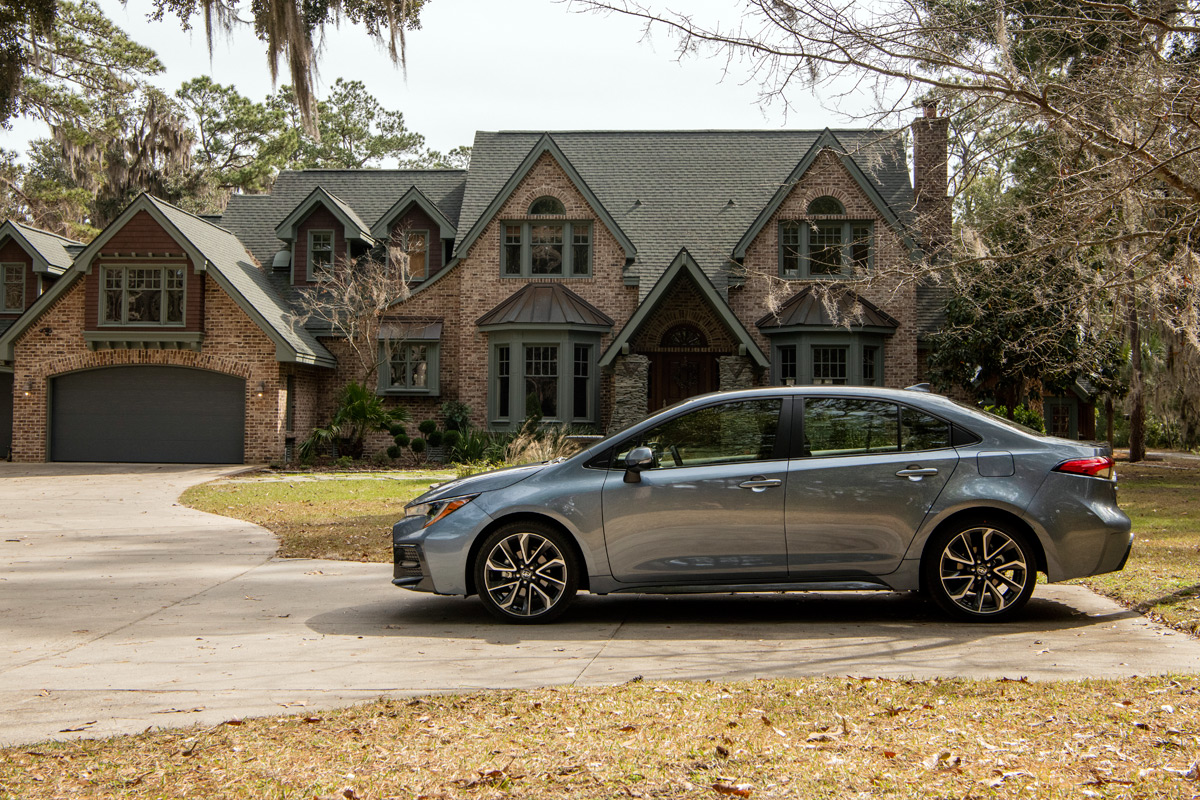 On the handling front, the Corolla's super-rigid structure, lower center of gravity and multi-link rear suspension work together to deliver a sporty yet still comfortable ride, along with a distinctive driving personality. We pushed it into a tight offramp at a decent clip, and the car remained planted throughout, with no body roll or squealing tires.
The multi-link rear suspension is a huge advance over the torsion beam setup used previously, more adept at comfortably absorbing bumps while also ratcheting up agility. The MacPherson strut front suspension has also been totally revised for this platform, with smoother upward suspension travel, especially while traversing bumps, for more comfortable steering feel.
Overall, front and rear suspension friction has been reduced by 40%. Newly developed shock absorbers have been tuned to provide optimal damping force for dynamic handling and stability with exemplary ride comfort.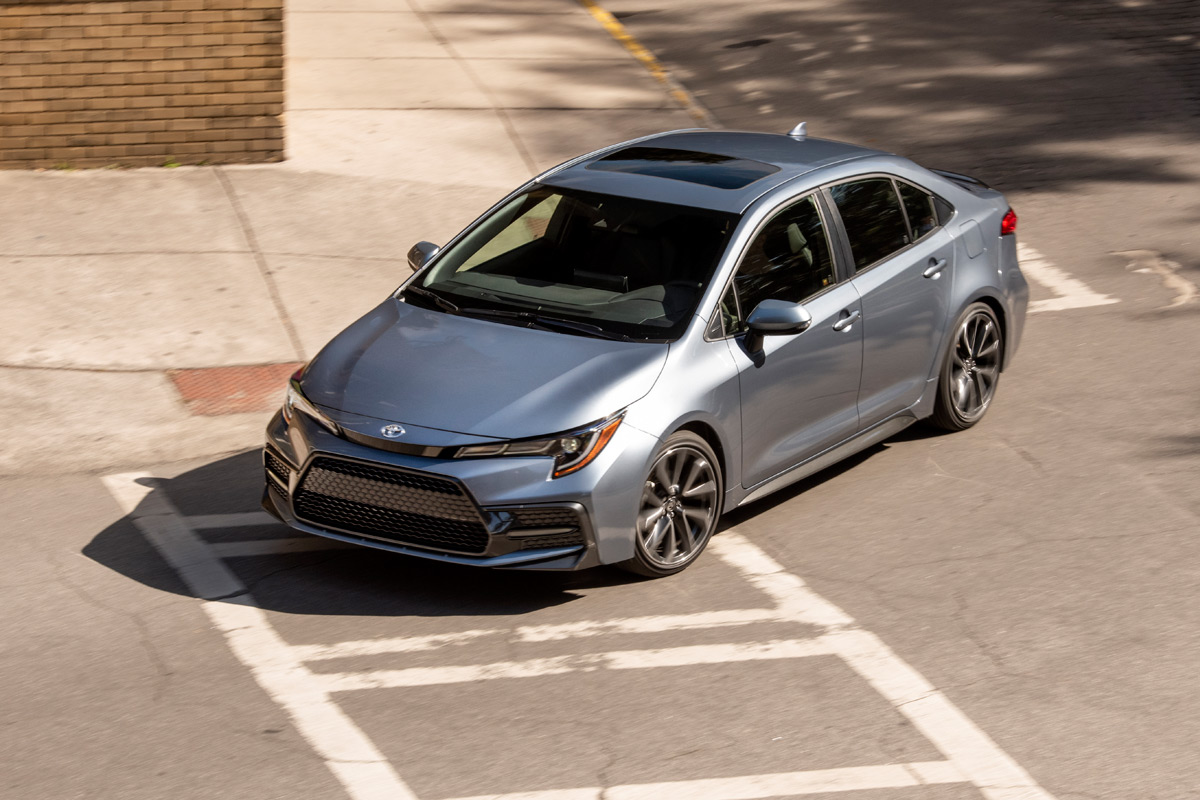 Performance enthusiasts should definitely go with the Corolla SE or XSE, which are both powered by a 2.0L four-cylinder engine that puts out respectable 169HP and 151 lb-ft of torque. It's a lively engine that keeps you engaged, with a Dynamic-Shift CVT that has a fixed first-gear ratio, for quick acceleration off the line, manual shift controls and a sport mode.
Incredibly enough, you can even get the SE model with a six-speed "intelligent" manual transmission, which features downshift rev-matching and hill-start assist. I found this model to be a ton of fun, and I've got to give Toyota credit for offering a manual in this day and age.
The L, LE, and XLE grades use the same 1.8-liter engine found in the previous generation, which delivers 139HP and 126 lb-ft of torque. It's pretty uninspiring, but if you are just looking for an urban commuter and don't need much power, it's fine. Otherwise, get the LE Hybrid model, which feels much faster than its 121HP, and delivers incredible mileage (53/52/52) to boot!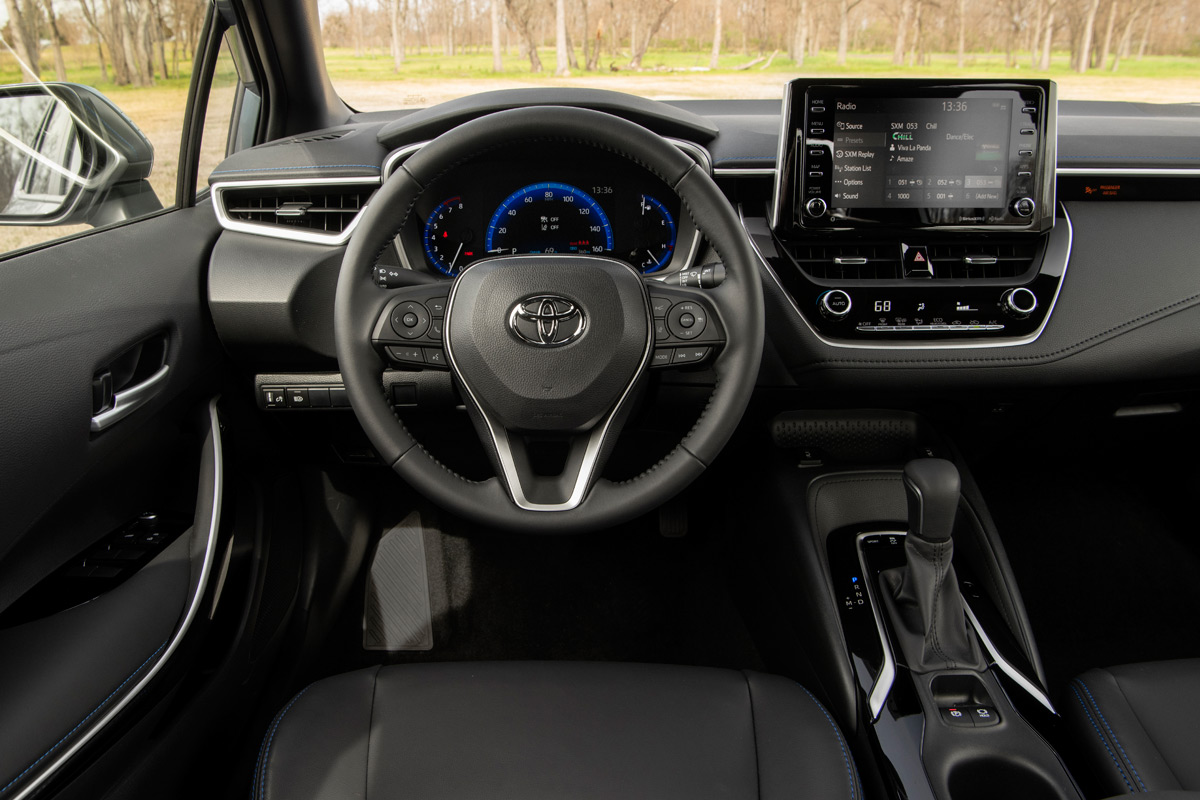 Toyota is so commitment to driver/passenger safety that they include the Toyota Safety Sense 2.0 suite of active safety systems, standard on every Corolla sedan model. The TSS 2.0 suite includes Pre-Collision System, Dynamic Radar Cruise Control, Lane Departure Alert with Steer Assist, Lane Tracing Assist, Automatic High Beams, Road Sign Assist, Blind Spot Monitor, and Brake Hold.
It's smart for Toyota to offer these safety features across their lineup, and they've managed to do so without much of a price increase. Considering that a large percentage of Corolla drivers are young, we want these inexperienced drivers to have every safety feature at their disposal to help keep them and others around them safe and sound.
Connectivity is a must these days as well, so Toyota equipped the 2020 Corolla with a standard audio multimedia system that includes an available eight-inch touch-screen display, six speakers, Apple CarPlay, Amazon Alexa, Bluetooth, and connected services such as Safety Connect and Wi-Fi Connect Powered by Verizon. An 800-watt JBL nine-speaker system is also available.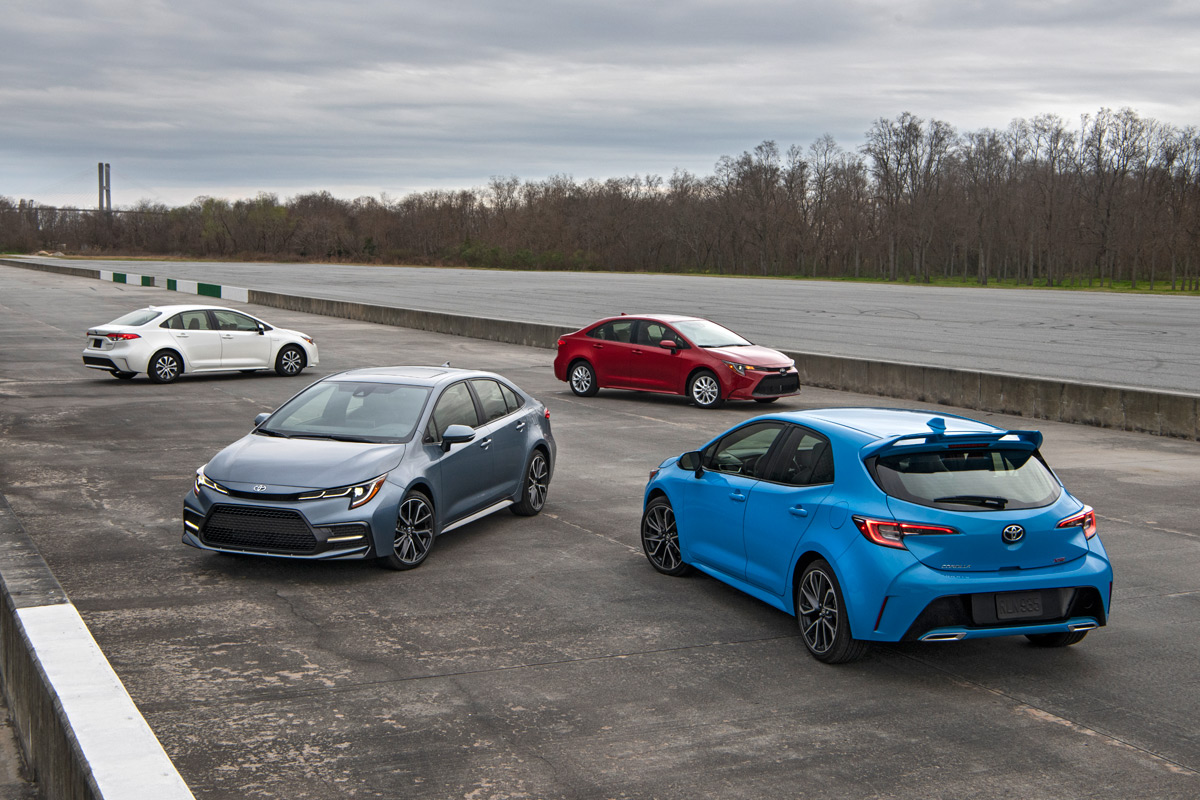 Pricing for the all-new 2020 Toyota Corolla remains affordable, with a base price of $19,500 for an L model, and maxing out at $25,450 for the XSE model. The Corolla offers a lot of bang for the buck, and it's a marked improvement over the outgoing model in every way.
If you are in the market for a compact sedan (and not a bloated crossover), you owe it to yourself to check out the all-new Corolla, which should be rolling into dealerships as we speak. We predict that you're going to see a lot of these on the road in short order.