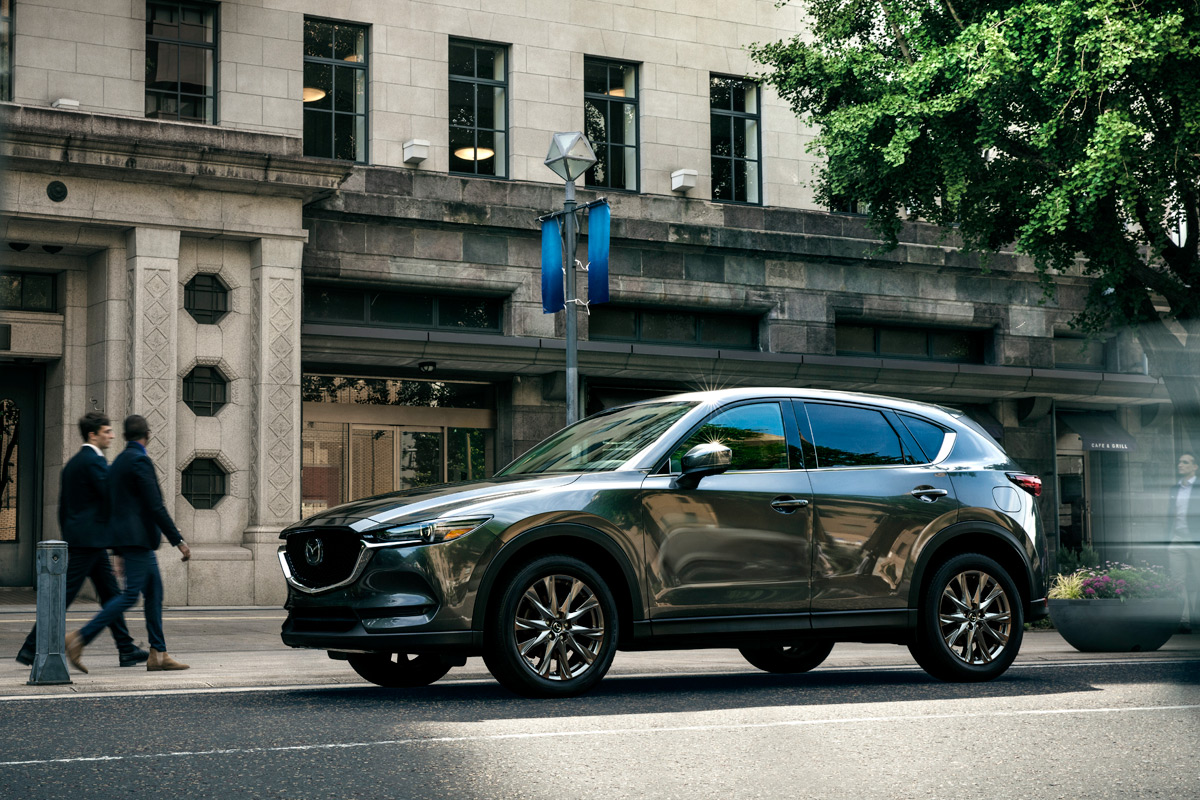 For the 2019 model year, the best-selling Mazda CX-5 crossover adds two top-tier trim levels, the Grand Touring Reserve and the Signature. Both trim levels, which sit at the top of the CX-5's lineup, come with a new turbocharged 2.5-liter engine and new G-Vectoring Control Plus, which add a lot of dynamism to the small crossover's go power.
The 2.5L turbocharged four-cylinder engine, which also powers the Mazda CX-9 crossover and Mazda6 sedan, puts out an impressive 250 horsepower and 310 pound-feet of torque, pushing the small 2019 CX-5 into sportier territory compared to the relatively anemic 4-cylinder that powers the other three trim levels of the crossover. That base engine is the same 2.5, sans the turbo, and putting out a meager 187HP and 186 lb-ft.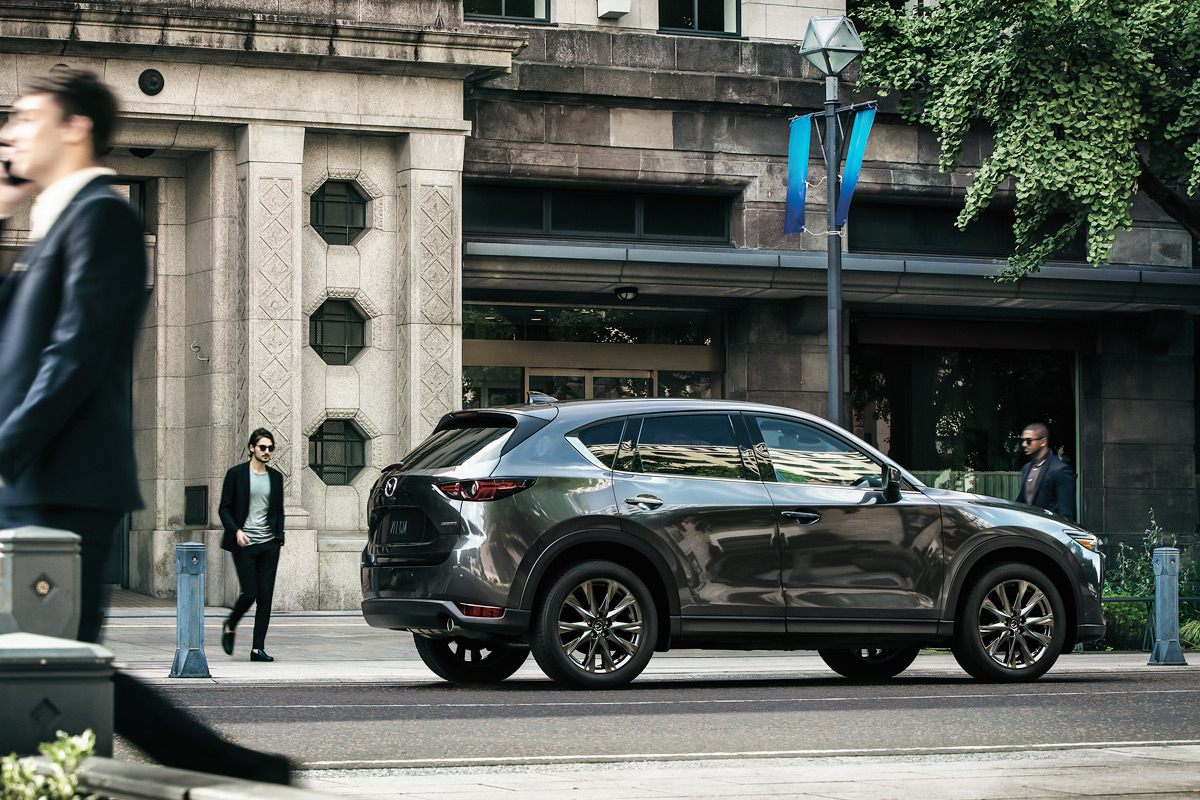 Besides its engine, though, the 2019 Mazda CX-5 Signature has a lot of other things going for it. It builds on the standard all-wheel drive, power everything, heated and ventilated seating, and upgraded infotainment of the Grand Touring Reserve model. It adds ambient interior lighting, premium leather upholstery, wood trim accents that look really sharp, a surround-view parking camera system, and front-and-rear parking sensors. It's truly affluent in its appeal as one of the more upscale of the small crossovers on the market.
The price tag for all of this is just over $38,000 (delivered), but the CX-5's appeal at that level is on par with higher-priced luxury offerings. On top of that, the drive quality in the 2019 CX-5 is signature Mazda, with precise steering and smart athleticism.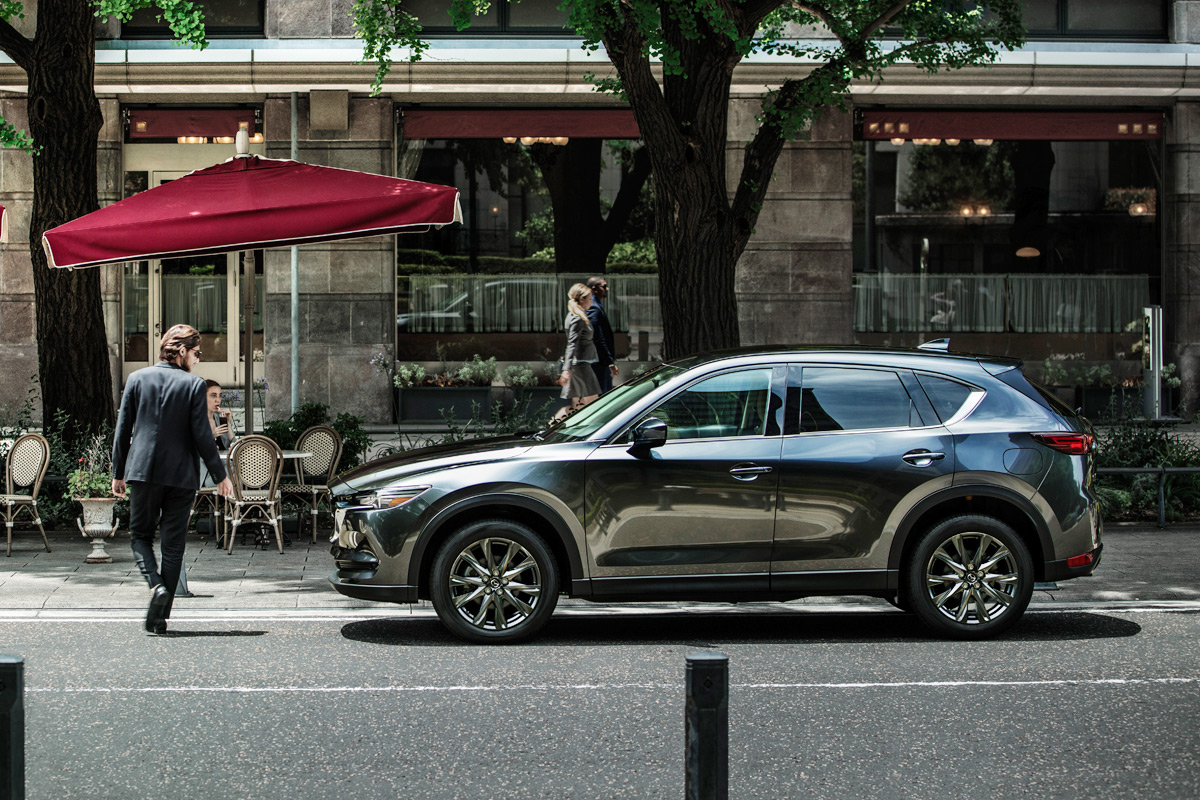 In-cabin noise levels in the 2019 Mazda CX-5 are low and the ride is firm but not stiff. The rear bench isn't as comfortable as we'd like for adults, but kids will like it fine. Headroom is good all around and the CX-5 offers a lot of convenient storage for small items. Child seats are easy to install as well and towing is rated at up to 2,000 pounds (unusual for the segment). Cargo space is good, though not huge, but most will find it accommodates most things well.
Probably the highlight of the new 2019 CX-5, besides that new turbo engine, is its high-end technology. A 7-inch touchscreen is standard and comes with plenty of USB and 12-volt plugs. Two USBs are standard, but upgrading infotainment brings two more plus Apple CarPlay and Android Auto. We really like the predictive navigation system that guesses addresses quickly based on input and in real-time. We also like the advanced driver's aids and safety features that come with the Signature model. Natural speech voice recognition is a boon, making the infotainment even easier to use.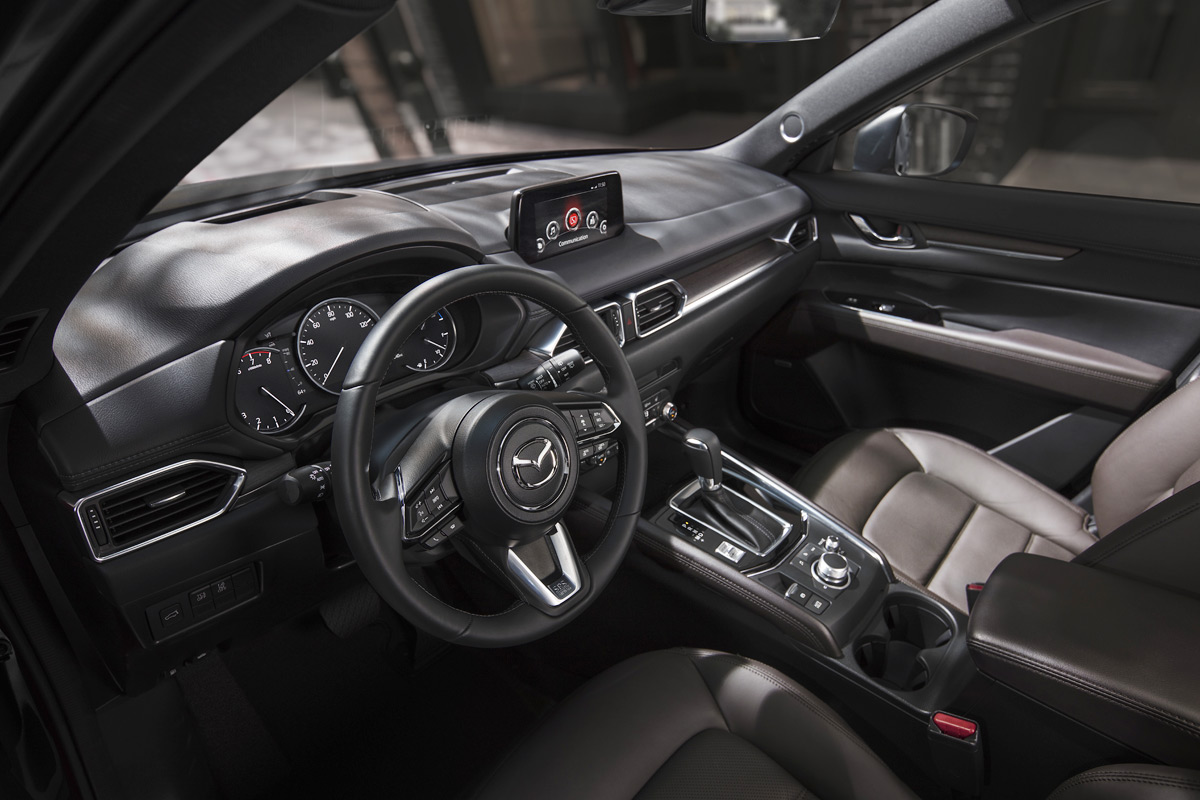 If we could find fault with the 2019 Mazda CX-5, it would be in its smallish back seat, which is not exactly adult-friendly compared to some rivals, and its limited cargo space. These are but niche concerns, given the otherwise excellent design of the CX-5. In all of the small crossover classes, the 2019 CX-5 stands out for its premium appeal and not-so-premium price tag.
What do you think about the 2019 Mazda CX-5 Signature?