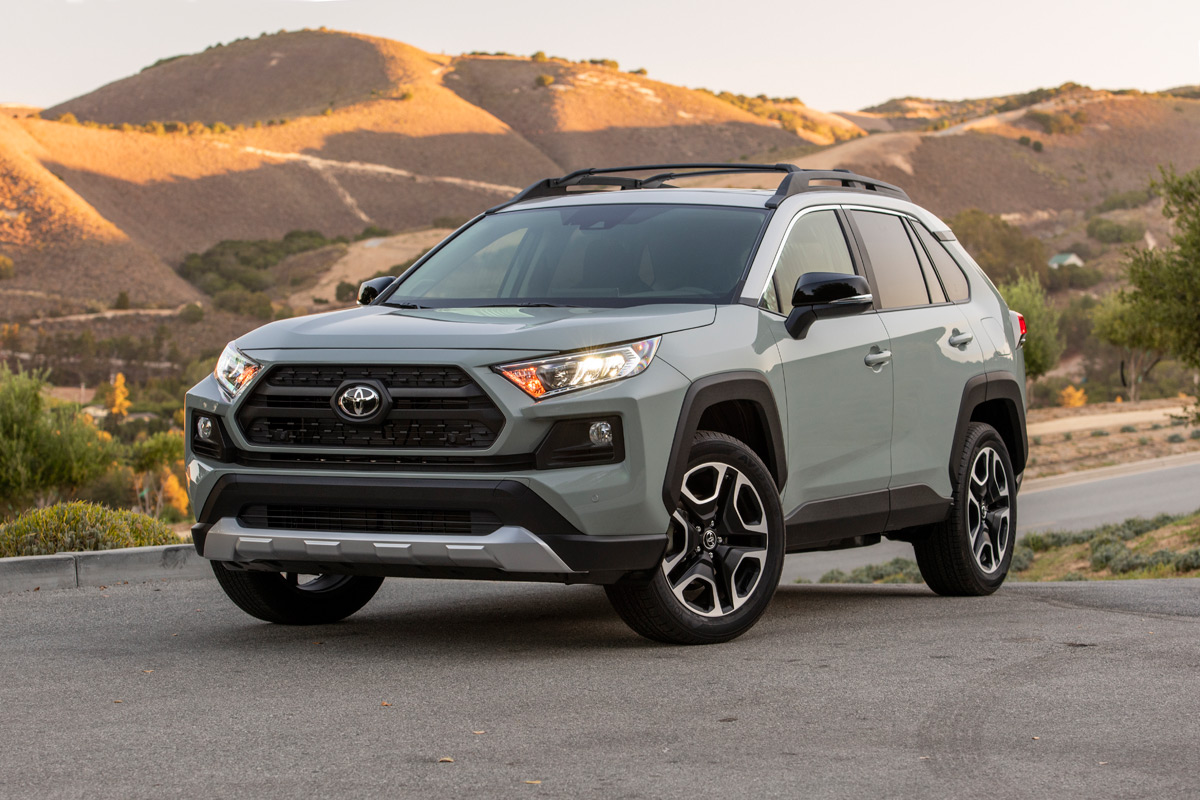 When Toyota unveiled the all-new 2019 Toyota RAV4 at the New York Auto Show earlier this year, we were blown away by the compact crossover's rugged good looks, which drew styling influence from their line of trucks, including the 4Runner, FJ Cruiser, and others, giving it a broader appeal among men and women alike and helping it shed that "grocery getter" image that it has long been synonymous with.
The last generation RAV4 was a runaway hit, with sales volume doubling over the last 5 years, to nearly 408,000 in the United States in 2017, making it Toyota's best-selling vehicle in the US, and the best-selling non-pickup truck in the country. But the RAV4 wasn't exactly living up to its "Recreational Activity Vehicle: 4-wheel drive" moniker, with you more apt to spot one in a shopping mall parking lot than in the great outdoors.. (Though it works remarkable well as a rally car, as we found out firsthand last year)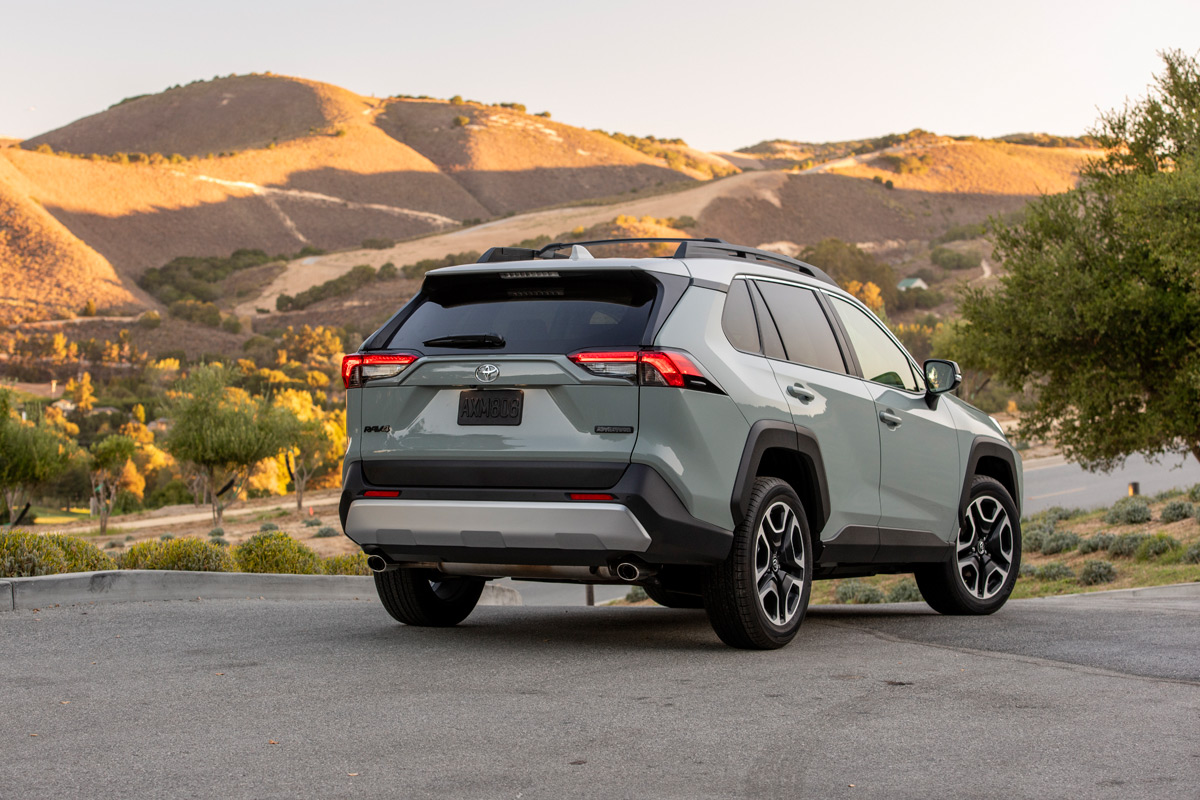 But Toyota hopes to change all that with the fifth-generation 2019 Toyota RAV4, which brings more sport and more utility to the diminutive SUV. And after spending a weekend in Northern California where we took the RAV4 on a number of adventures both on and off road, we think they absolutely nailed it, delivering a vehicle that improves on its predecessor in nearly every way, from its tougher looks to its smoother ride to its greater capability.
Our adventure began at the stunning Carmel Valley Ranch in Northern California. I stayed here years ago for an event and fell in love with the property, so when I found out that Toyota was hosting us here, I was beyond excited. Thankfully, the place hasn't changed one bit, and it made for an amazing home base during our stay here.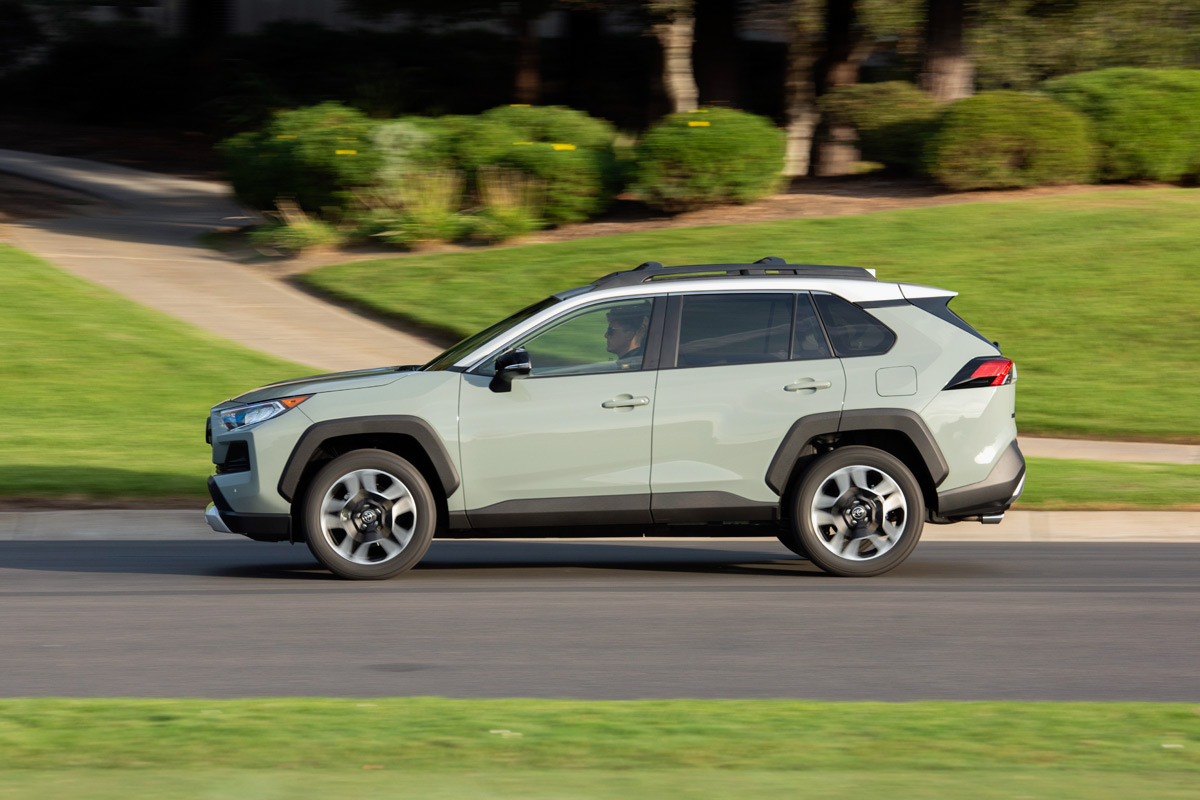 After getting a technical overview of the RAV4, we headed over to an off-road course that they had setup for us, designed to show just how capable the new RAV4 is, should anyone decide to take their vehicle off road. We first took out an Adventure grade model, which comes standard with Dynamic Torque Vectoring All-Wheel Drive, which can direct up to 50% of engine torque to the rear wheels, as well as distribute it to the left or right rear wheel to enhance handling on or off pavement. In addition, this trim level benefits from extra ground clearance (8.6″) and better approach and departure angles (19°/21° respectively).
The Toyota RAV4 Adventure barely broke a sweat as it made short work of this course, proving that it's more than capable of supporting those with active lifestyles who might have to cross a rough trail to get to their destination. Afterwards, we drove the course in a RAV4 Hybrid, and while it wasn't quite as rough and tumble as the Adventure we drove previously, it too had no trouble getting through the off road course.
From there, we were free to do our own things for the rest of the day. I hopped into my RAV4 and set a course for the famous 17-Mile Drive, a scenic loop through Pebble Beach that hugs the Pacific coastline and offers some incredible views. Naturally, I had to pull over and get a few photos of the Lone Cypress, and check out the grounds at Pebble Beach Golf Links, which was amazing. I'm hoping to come back here for the 2019 U.S. Open Championship.
Afterwards, I made my way back to the resort, hitting some gridlock traffic along the way. This gave me some time to take in the interior, and I've got to say, it's pretty sharp looking, with a wild two-tone interior with orange accents, soft-touch materials, and rubberized knobs and door handles. There's even a small shelf built into the dash above the glove box, which is a nice feature. Non-Adventure models are more subtle (less orange) but equally nice.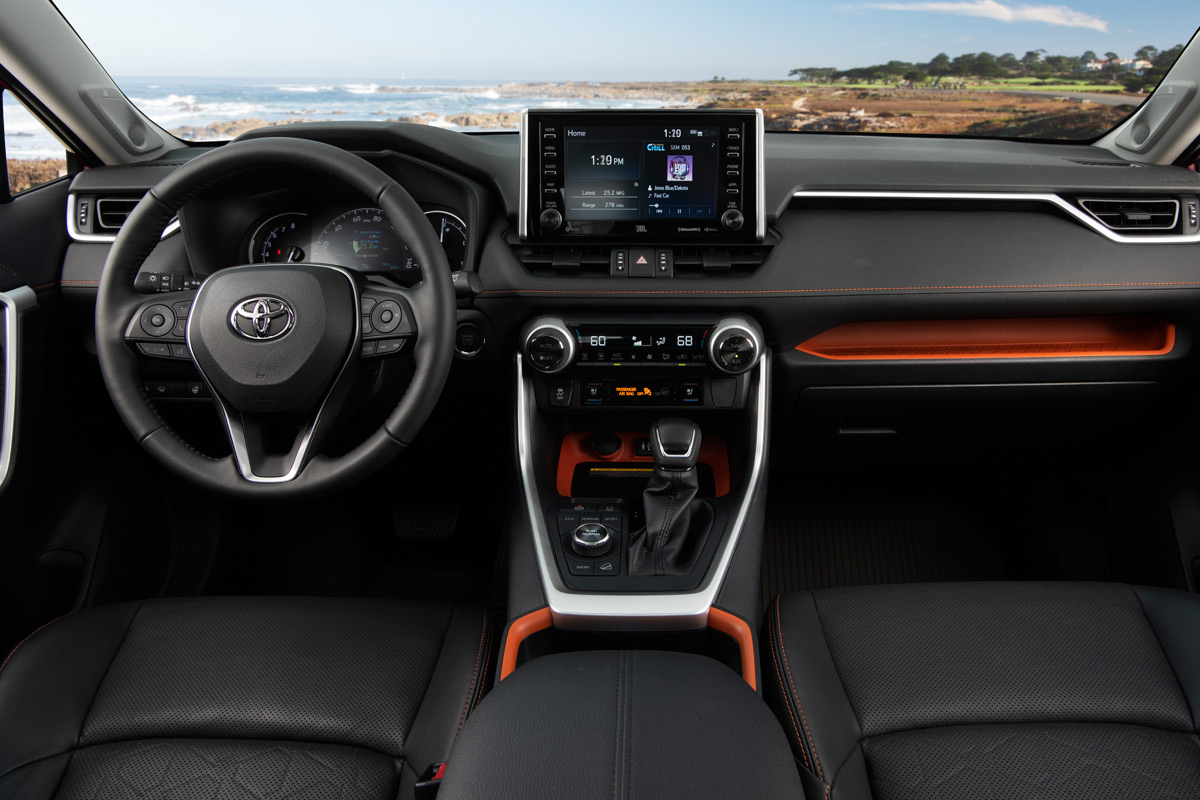 The next day, I decided to drive down to Big Sur, as I heard that the coastline views are supposed to be incredible. Unfortunately, we happened to be there during the "Camp Fire" wildfires, so there was tons of smoke in the air, making for that poor visibility and photo opps. I'll definitely have to come back here on another trip so I can take it all in.
But the drive to Big Sur wasn't a total bust, as the roads are pretty awesome, and I was able to wind out the RAV4 and see what it could really do. Surprisingly, it's rather capable when pushed, especially for a crossover.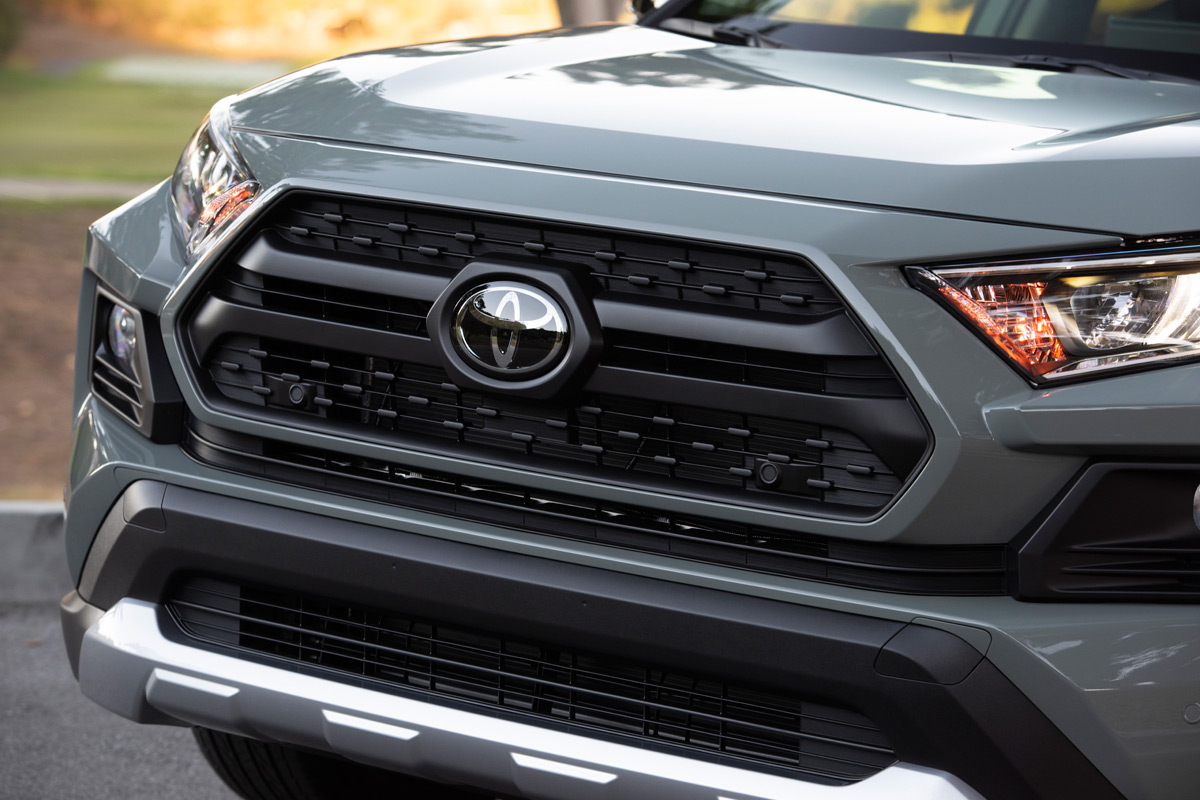 While the 2.5-liter 4-cylinder engine puts out a modest 203 horsepower and 184 lb-ft of torque (not too fast, not too slow), the car has remarkable grip, allowing you to take corners much faster than expected. The steering is responsive, the drivetrain is peppy, and the ride is smooth and quiet. I never would have chosen the RAV4 as a car to rip down the coast in, but it delivered miles of smiles.
For the drive back to Carmel, I swapped into one of the Hybrid RAV4 models. And much to my surprise, the 2019 RAV4 Hybrid proved to be even more fun to drive, as the electric motors bring the car up to a total of 219 net horsepower. While 16HP might not sound like much, the extra power is instantaneous, and it helps the car zoom off the line with fervor. Personally, I think the Hybrid is the one to get, especially since it's just $800 more than the gas model, and offers better mileage to boot.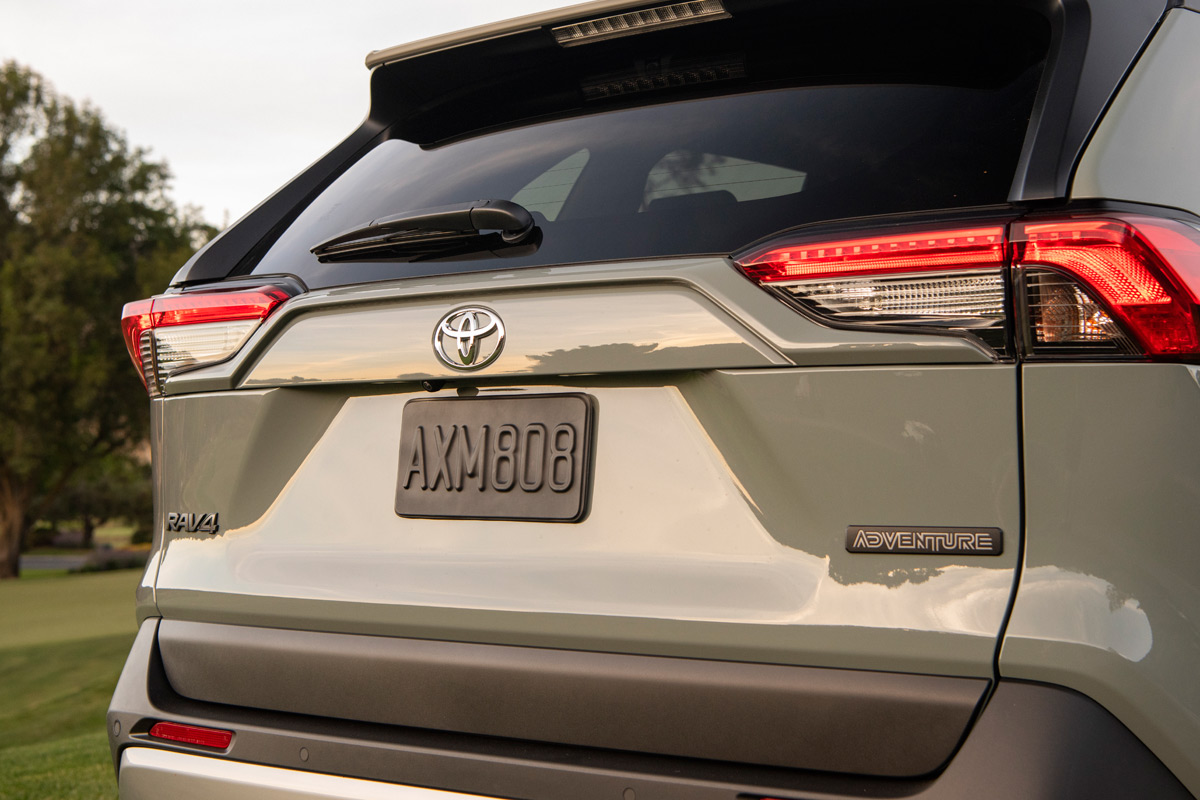 Overall, we think Toyota knocked it out off the park with the all-new 2019 RAV4, delivering a car with mass appeal that's ready to tackle urban, suburban and outdoor adventures. Pricing for the new RAV4 starts at $25,500, and the Adventure grade starts at $32,900.
2019 RAV4 gas models are set to arrive at dealerships next month, with RAV4 Hybrid models to follow in late March 2019.
What do you think of the all-new 2019 Toyota RAV4?