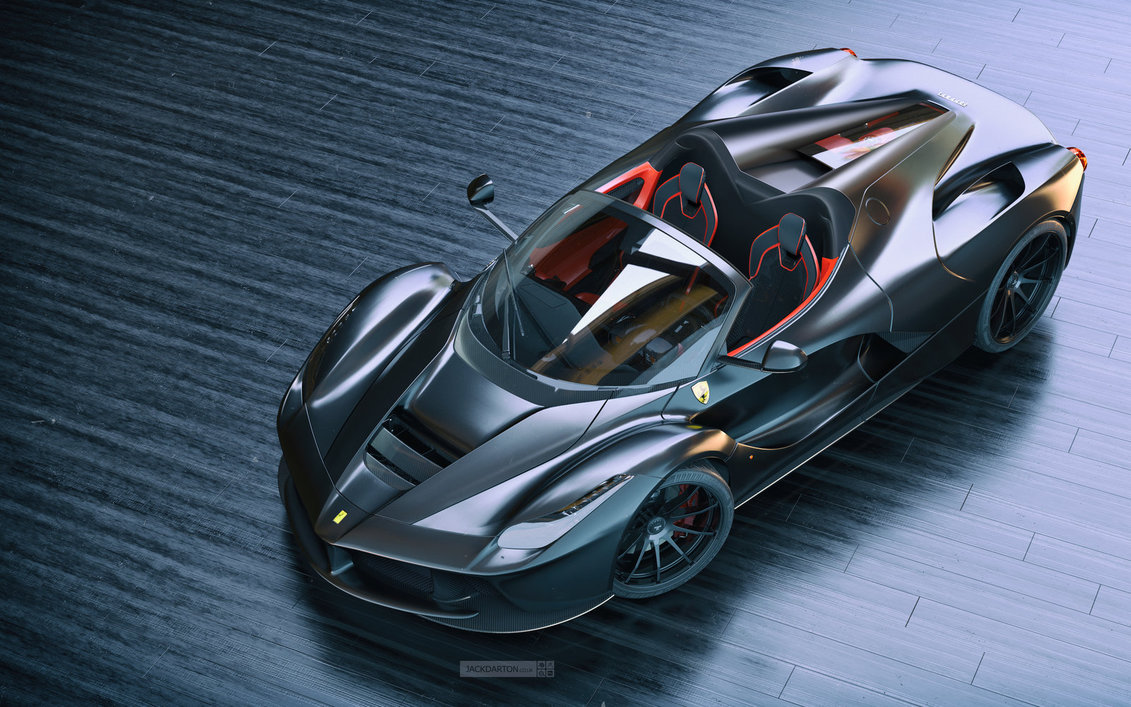 As you might have heard, Ferrari CEO Sergio Marchionne officially confirmed to Automobile Magazine that they are building a LaFerrari Spider. And while he wasn't very forthcoming with detail on the car, we've heard that the car will retain the same engine, powertrain, and overall design as the LaFerrari, only without a top.
Ferrari hasn't released any photos of the new LaFerrari Spider yet, so digital artist Jack Darton took it upon himself to create a rendering of what he believes the Spider will look like. The guy clearly has skills, and we wouldn't be surprised if the production model looks remarkably like his version above.
Here's a rendering of the hardtop LaFerrari to illustrate the differences between the two: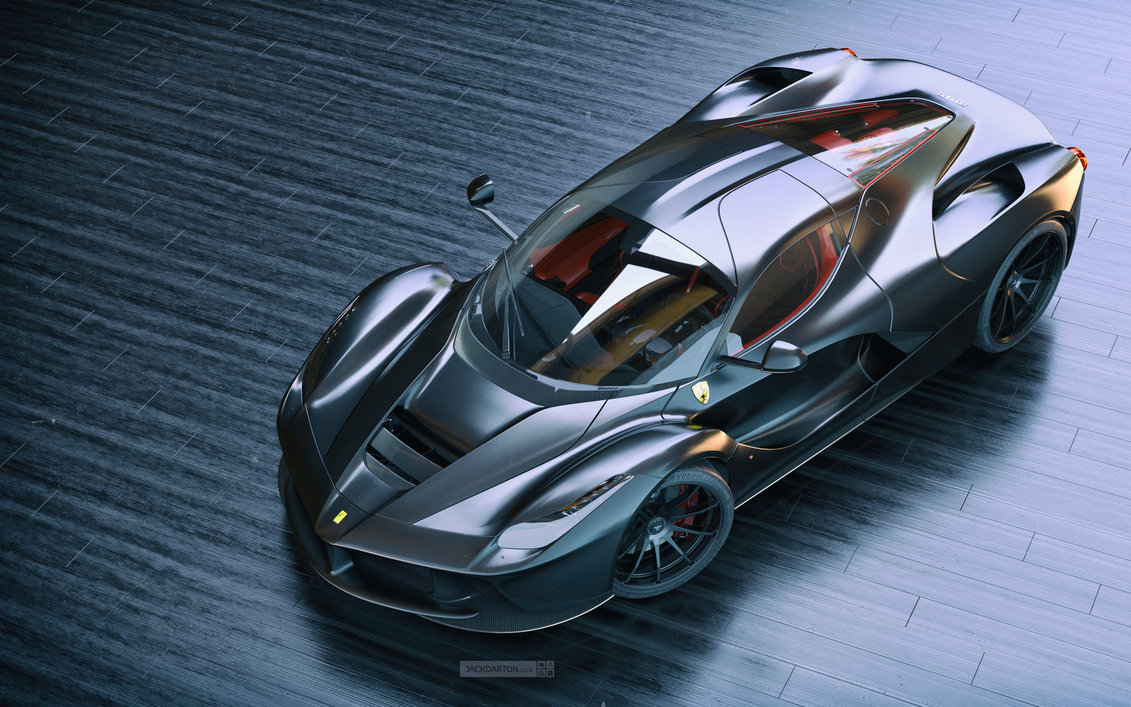 Porsche had better watch out, because there's a new open-top hypercar coming to steal it's thunder!