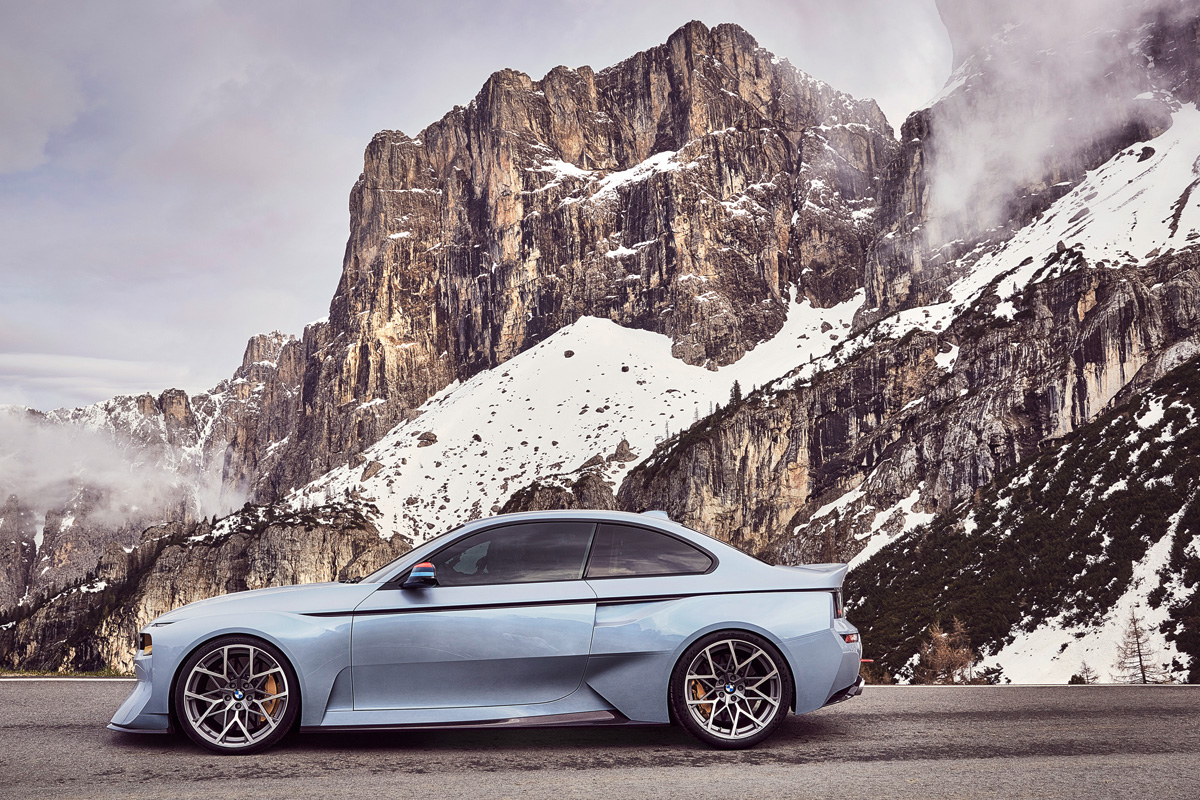 The BMW Group created a very special car for this year's Concorso d'Eleganza Villa d'Este to pay tribute to one of the most significant models in its history, the iconic BMW 2002.
"Exactly 50 years ago, the 02 range kick-started an era of success for BMW. This compact coupe is one of the vehicles which made the brand what it is today," explains Adrian van Hooydonk, Senior Vice President BMW Group Design. "The 2002 sat at the top of the range and was the first series-produced car anywhere in Europe to come with turbo technology. That set the seal on the coupe as a genuine sports car. At the same time, the 2002 turbo was at the technological vanguard of engine development at BMW. The BMW 2002 Hommage is our way of raising a glass to all these achievements."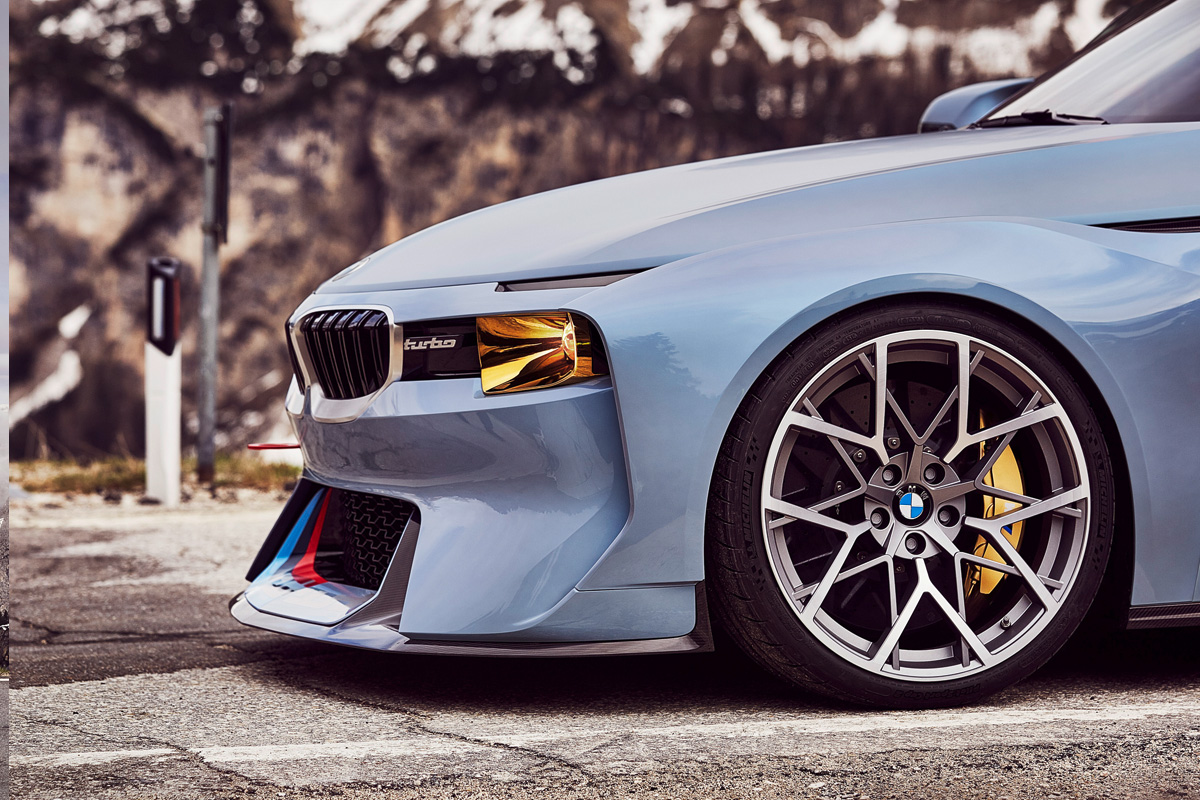 The BMW 2002 Hommage's sporting silhouette lies low against the road. Its compact proportions, complete with long wheelbase, short overhangs and prominent "shark nose", promise a driving experience that thrills with irresistible dynamics and agility. Aerodynamic details like the large spoilers at the front and rear team up with the profusion of air intakes to optimize airflow around the car and maximize downforce in every driving situation.
Inspired by the signature chrome strip that ringed the 02 in its day, a horizontal carbon band wraps itself around the shoulderline of the BMW 2002 Hommage and splits the body visually into separate sections. The upper tranche of roof, bonnet and boot lid has matt paintwork to prevent reflection of the sun's rays – in a reference to racing cars of yore.
The body's lines here are minimalist, clearly drawn and flowing in nature. The lower section creates a definite contrast, with its high-gloss paintwork, very bold, sculptural surfaces, and distinctive lines that infuse the flanks with a contemporary flavor and draw the eye to the driven rear wheels.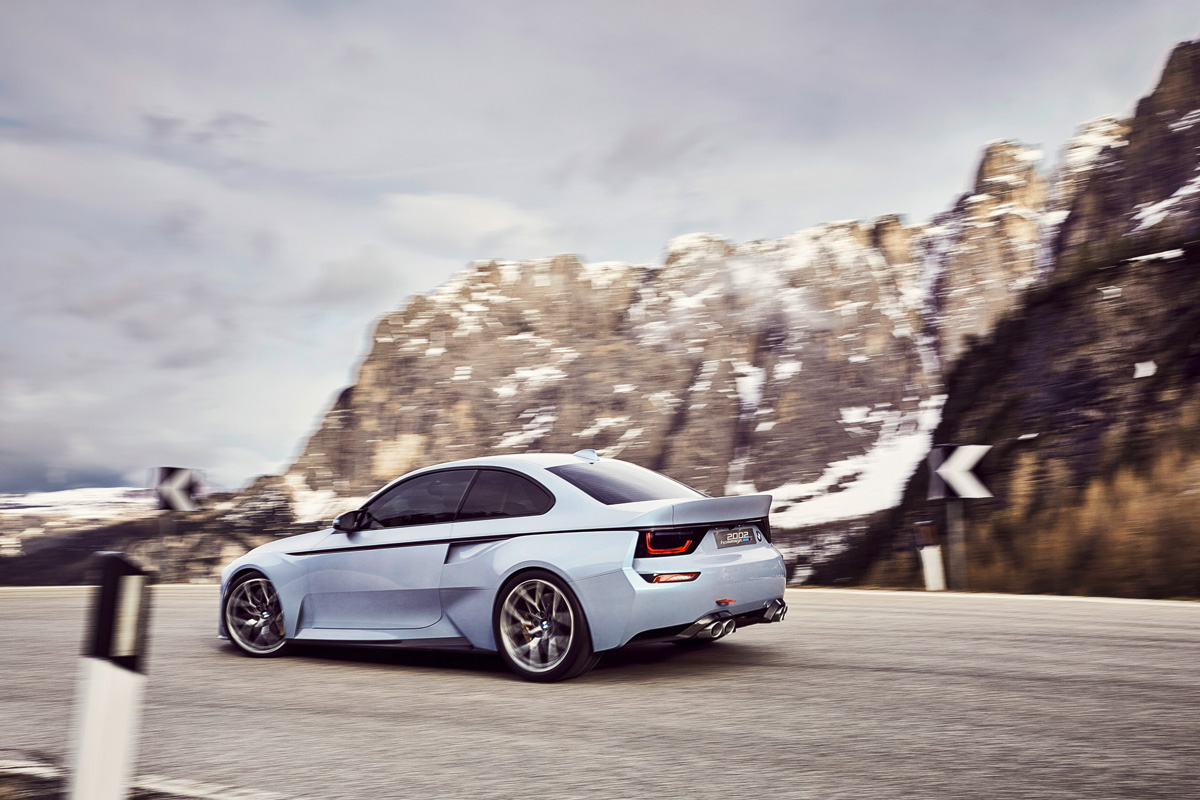 The Space Race Metal paintwork drapes itself over the BMW 2002 Hommage like liquid metal. In both its matt and gloss form, the light metallic blue finish changes in appearance from a brightly fluorescent blue to grey, depending on the incidence of light, and lends the surfacing a dynamic sense of depth. As a result, the car's whole body brims with power and energy.
BMW's fresh interpretation of the BMW 2002 adopts the form of a compact sports coupe in the classical tradition of BMW Hommage cars. But more than that, the BMW 2002 Hommage represents a clear statement of how pure driving pleasure is defined in 2016.
While I haven't been a fan of the styling direction BMW has taken as of late, the BMW 2002 Hommage is something that I would buy today without hesitation!
This slideshow requires JavaScript.
What do you think of the BMW 2002 Hommage concept?