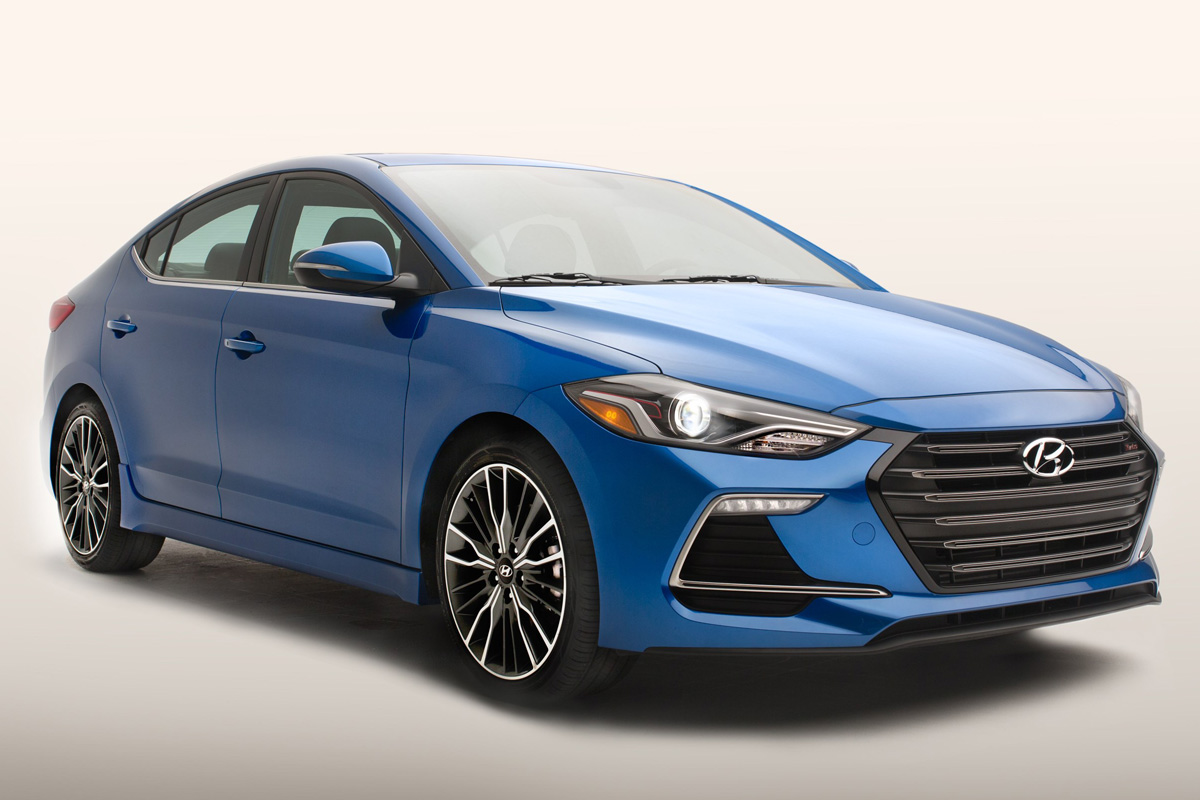 Hyundai just unveiled their all-new 2017 Hyundai Elantra Sport, and this might just be the first time that I'm legitimately excited about a Hyundai product.
So why the excitement? For starters, it's powered by a 1.6 Turbo GDI four-cylinder engine that puts out more than 200 HP and 190 lb-ft of torque. Then there's the fact that you can choose between a six-speed manual transmission or seven-speed Dual Clutch Transmission with paddle shifters.
Making sure that the most powerful Elantra ever is also the most fun to drive, the Sport is exclusively outfitted with an independent multi-link rear suspension designed to elevate on-road dynamics and feel. Finally, Elantra Sport is visually differentiated with unique bodywork and model-specific interior appointments such as a flat-bottomed steering wheel, sport seats and red contrast stitching.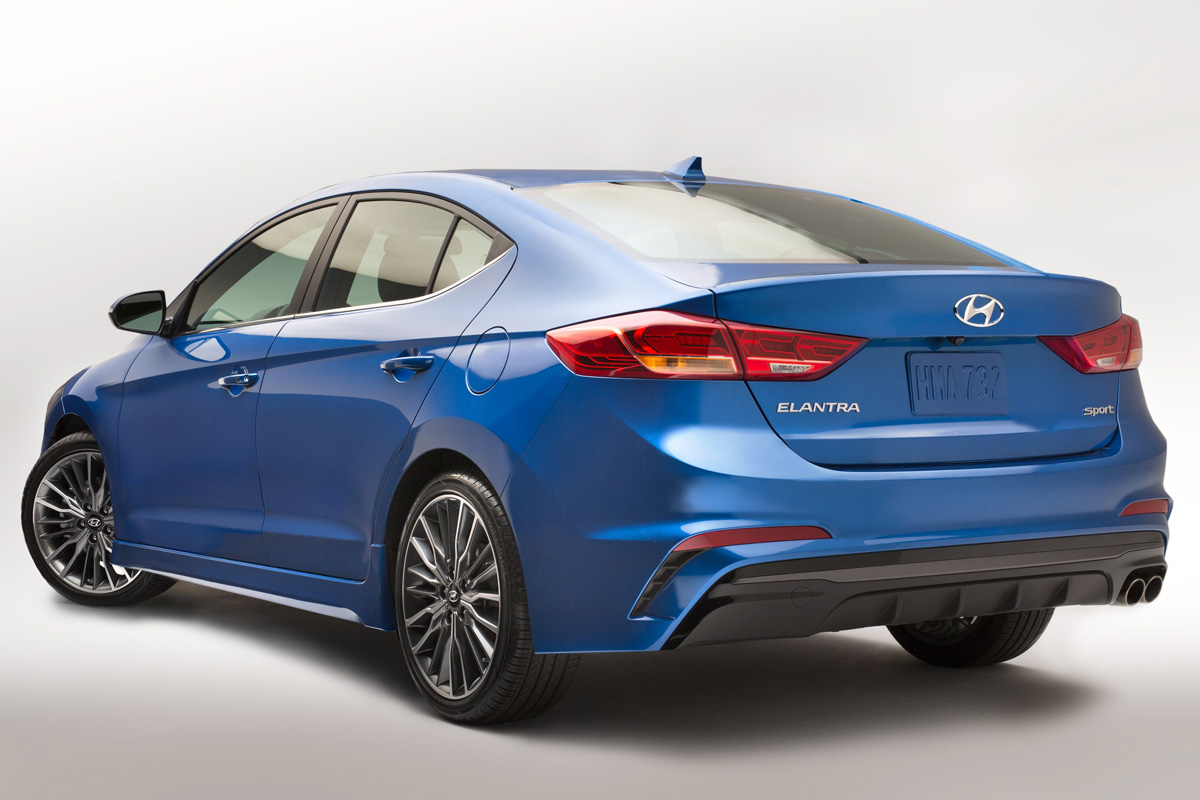 "The Elantra Sport demonstrates our commitment to providing drivers with compelling vehicle choices that align with their interests. This vehicle reflects our own passion for cars and driving, expressing it with sharp looks, proven in-car technology, upgraded power, and fun, sporty handling," says Mike Evanoff, Hyundai Motor America manager of product planning.
The Hyundai Elantra Sport will arrive in North American showrooms in the fourth quarter of 2016, with additional details, including full specifications and pricing, available closer to the on-sale date.
This slideshow requires JavaScript.