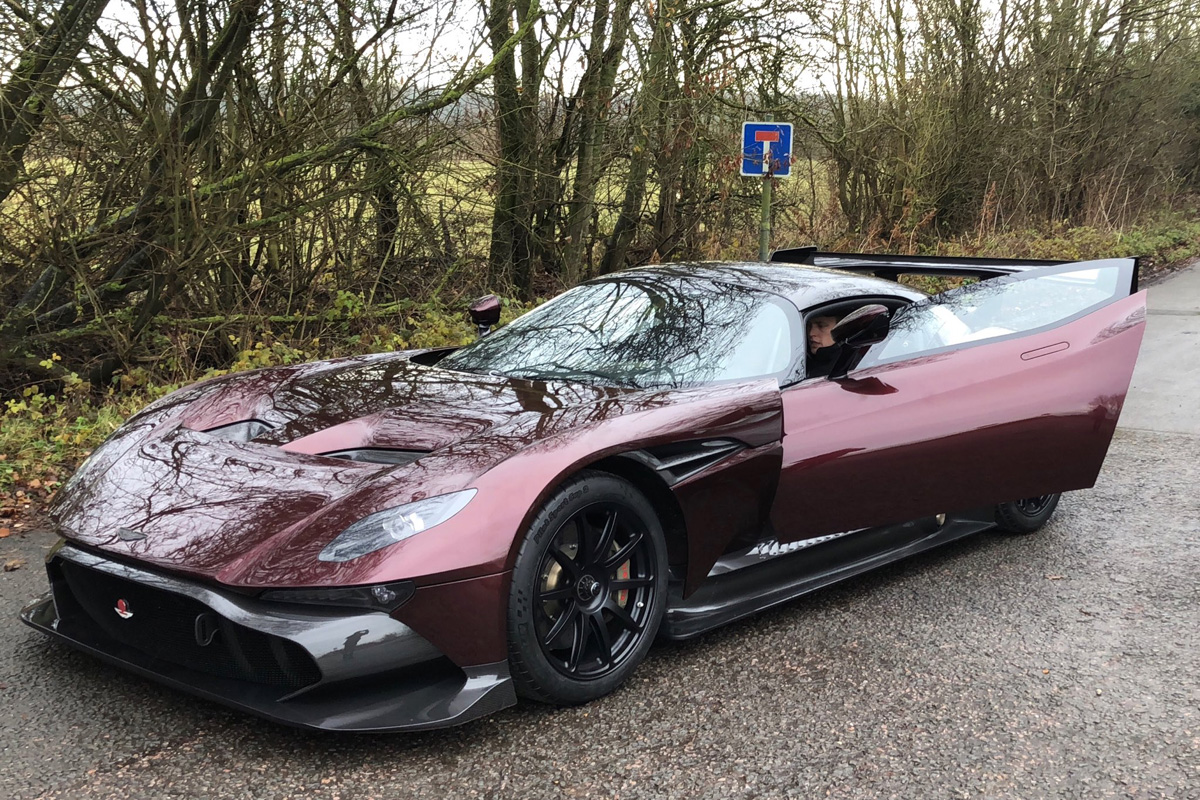 Introducing in 2015, the Aston Martin Vulcan is an 800+ HP limited edition supercar made entirely of carbon fiber and only legal for the track. The car had a price tag of $2.33 million, and despite being a track-only car, all 24 examples were snapped up almost instantly.
But for one lucky owner, simply owning an Aston Martin Vulcan wasn't enough, he wanted the ability to drive his supercar on regular roads as well. So he turned to UK motorsport engineering firm RML Group and threw a bunch of money their way to make the Vulcan road legal.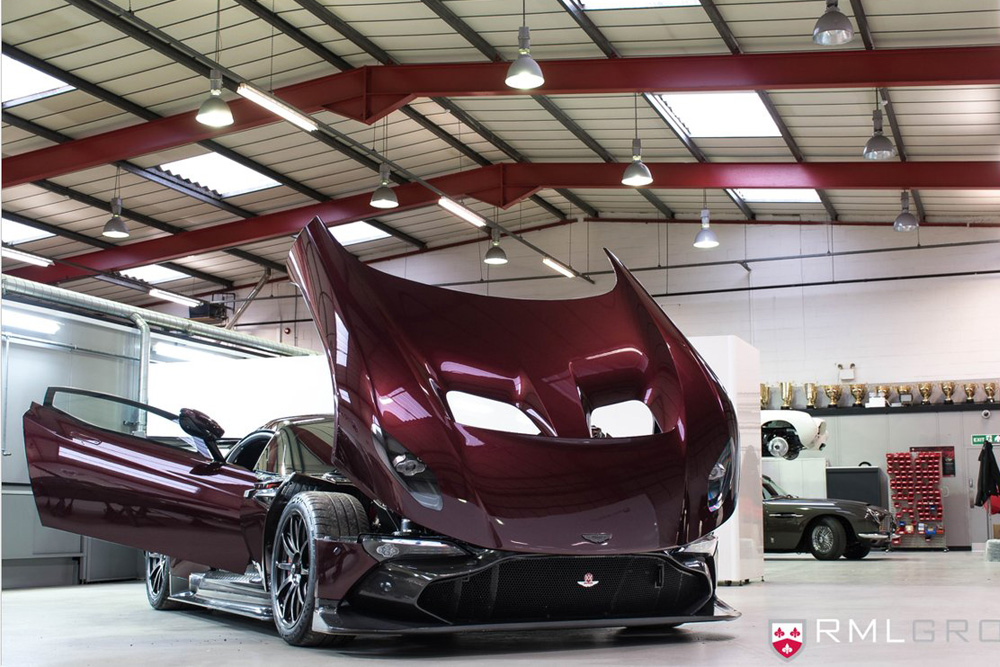 While details are sparse on what exactly they modified to make the Vulcan road worthy, we can see from the photos that it involved fitting a set of headlights (which look like they were lifted straight off of the DB11), a "wingdicator" turn signal on the giant rear wing, and a space for the license plate.
Mechanically, the car is believed to remain stock, though they may have done something to quiet down the exhaust for the road. Or maybe not, as the car sounded "a bit like landing an F-35 at LAX" on the Vulcan's maiden voyage.. and that apparently wasn't even at WOT.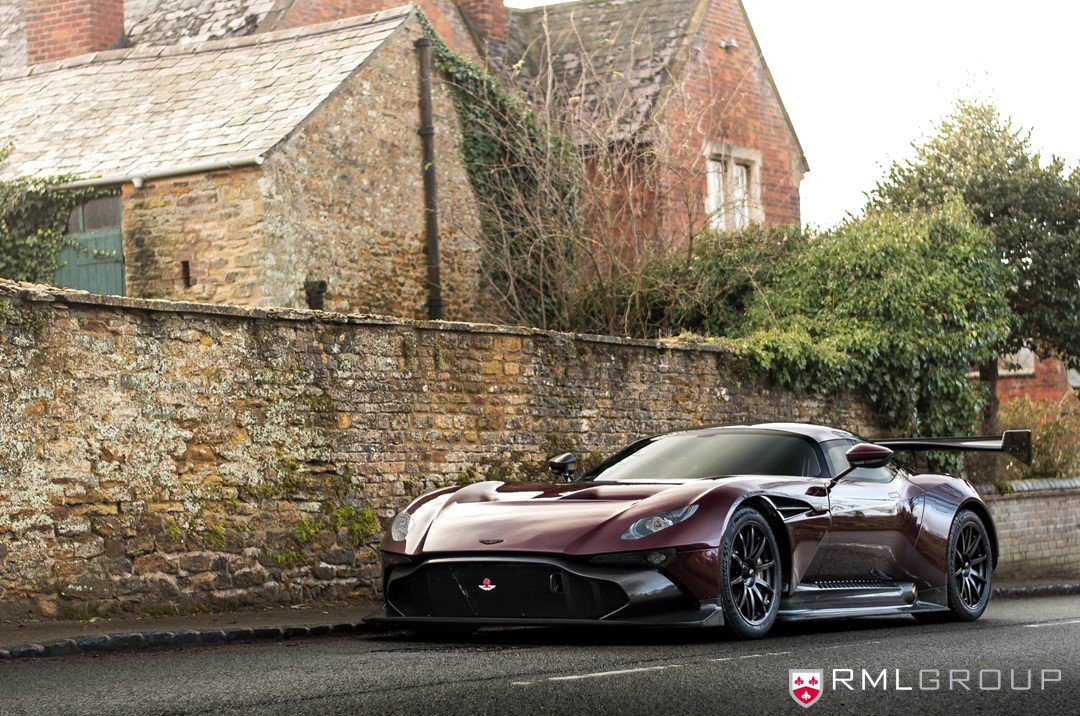 Stay tuned, as Richard Meaden will be a full story about this Vulcan's conversion in the Spring 2018 issue of Vantage. Something tells me that once this hits, we will see more Vulcan owners following suit to make their cars road legal as well.
While Aston Martin had no intention for these cars to be driven on public roads, you can't really blame owners who want to drive these cars off the track and out on the open road. If I had the money (I don't), I would be doing the exact same thing!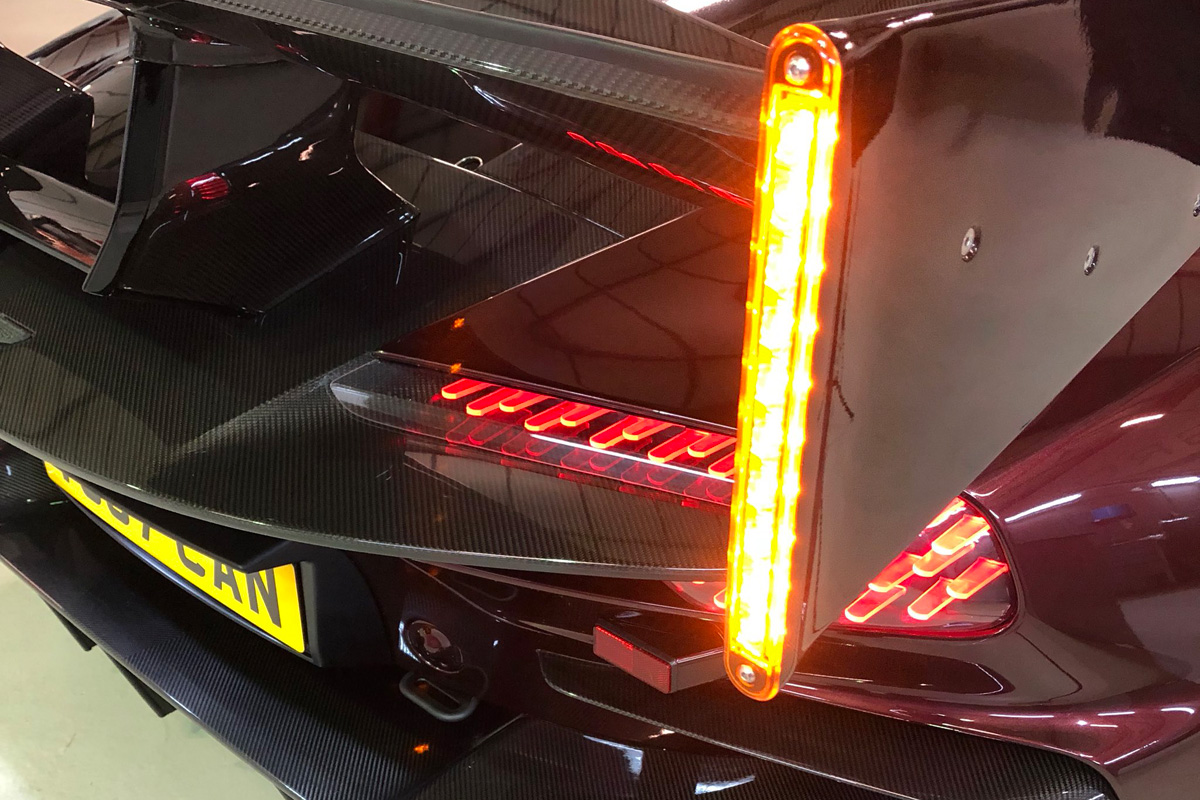 What do you think about this road legal Aston Martin Vulcan?
Photo credit: Twitter