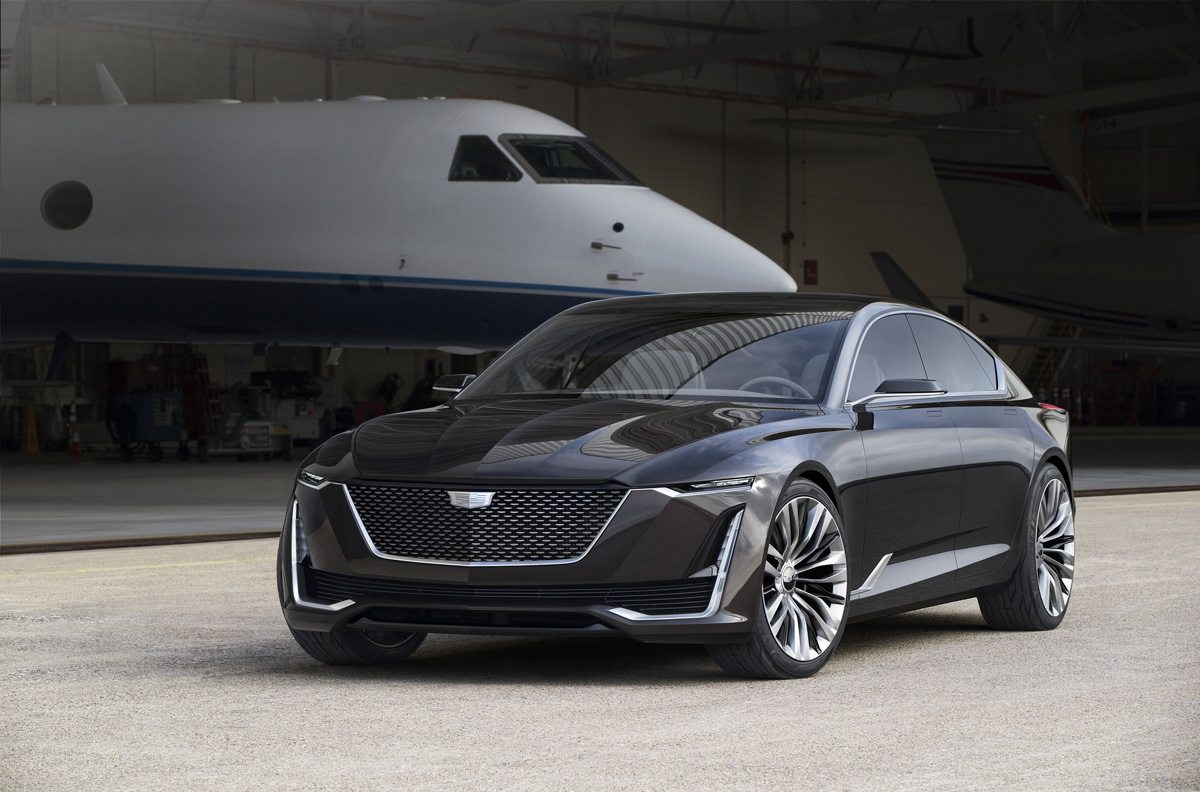 The Cadillac Escala Concept is on display at the Pebble Beach Concours d'Elegance this the weekend, and it serves as a prototype for some of Cadillac's newest design and technical ideas, embodying the overall evolution and intent of Cadillac design.
But unlike other stunning concepts that Cadillac has rolled out in previous years (like the Ciel convertible and Elmiraj coupe), Cadillac president Johan de Nysschen gives us hope for the Escala, staying that "Depending on the development of market segment for large luxury sedans, Escala is a potential addition to our existing product plan."
So you're saying there's a chance!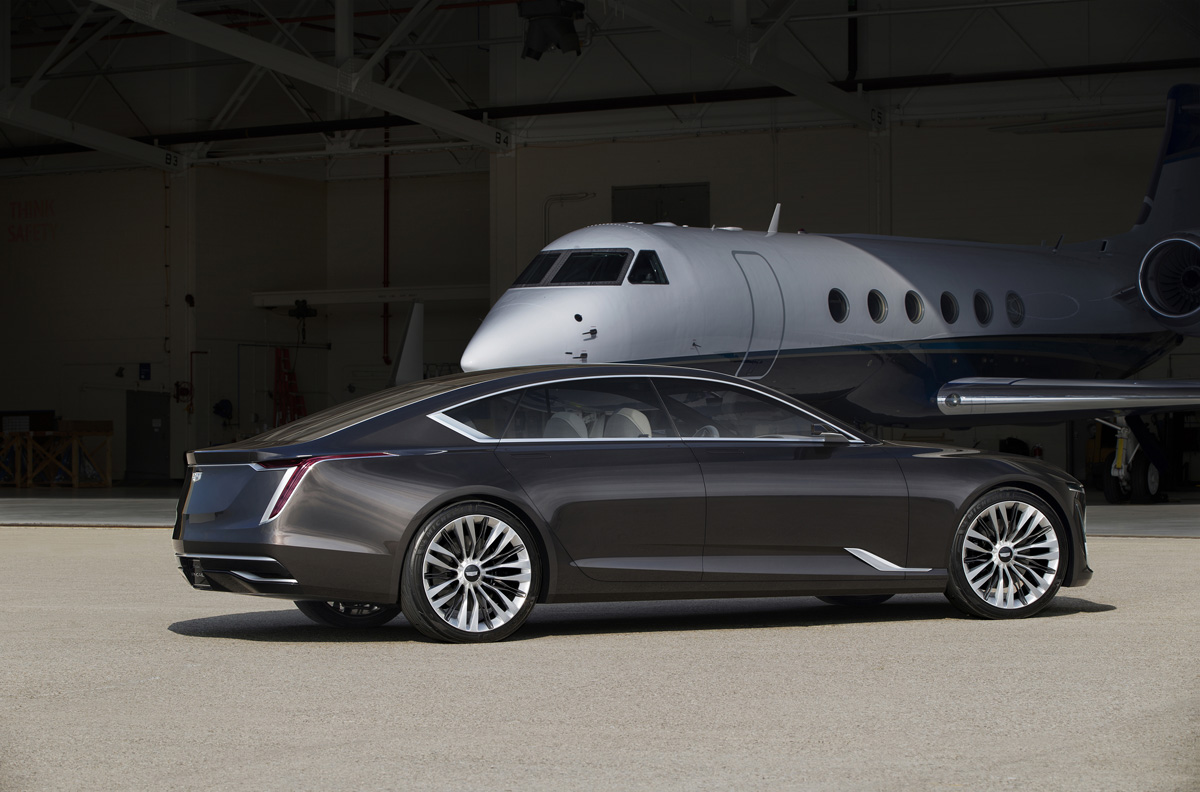 The Escala is based on the same platform as the Cadillac CT6, but is 6 inches longer (210.5 inches in overall length), making it a few measurements and design lines closer to the glorious flagship Cadillac sedan we've been clamoring for. The Escala Concept is powered by a new 4.2-liter twin-turbo V-8 engine, a prototype of a new system in development for future Cadillac models.
The exterior boasts new vertical lighting, with thinner and deep-set OLED lighting elements for a sinister look. The grille in turn showcases a 3D precision pattern, while the 22-inch wheels note a unique layered pattern.
On the inside, drivers are surrounded by hand-stitched leather, along with an array of curved OLED screens that consolidate the traditional "cluster" of driving gauges with the "center stack" into one integrated unit.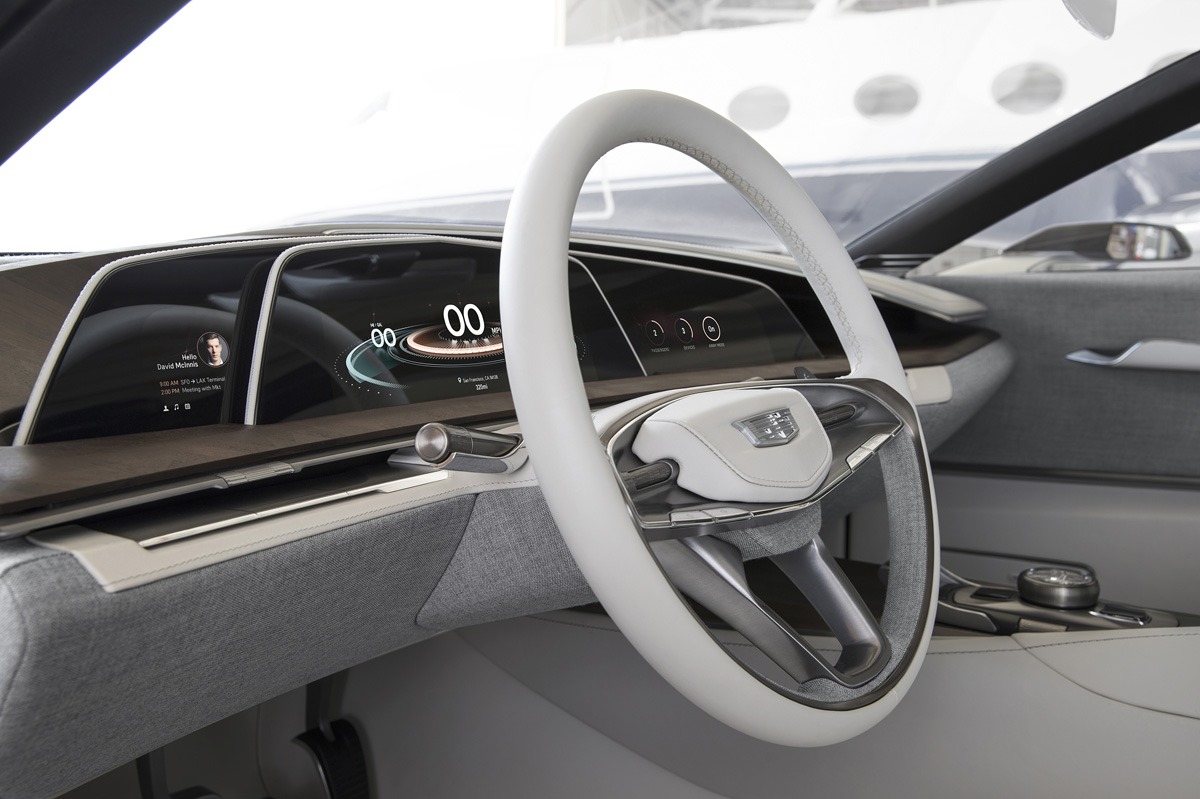 The Escala is designed to be both a driver's car and an indulgent flagship sedan, and based on the feedback we've seen so far, we think Cadillac should move the Escala into production ASAP.
If you still need convincing, just check out these gorgeous photos of the Cadillac Escala Concept:
This slideshow requires JavaScript.
What do you think of the Cadillac Escala Concept?