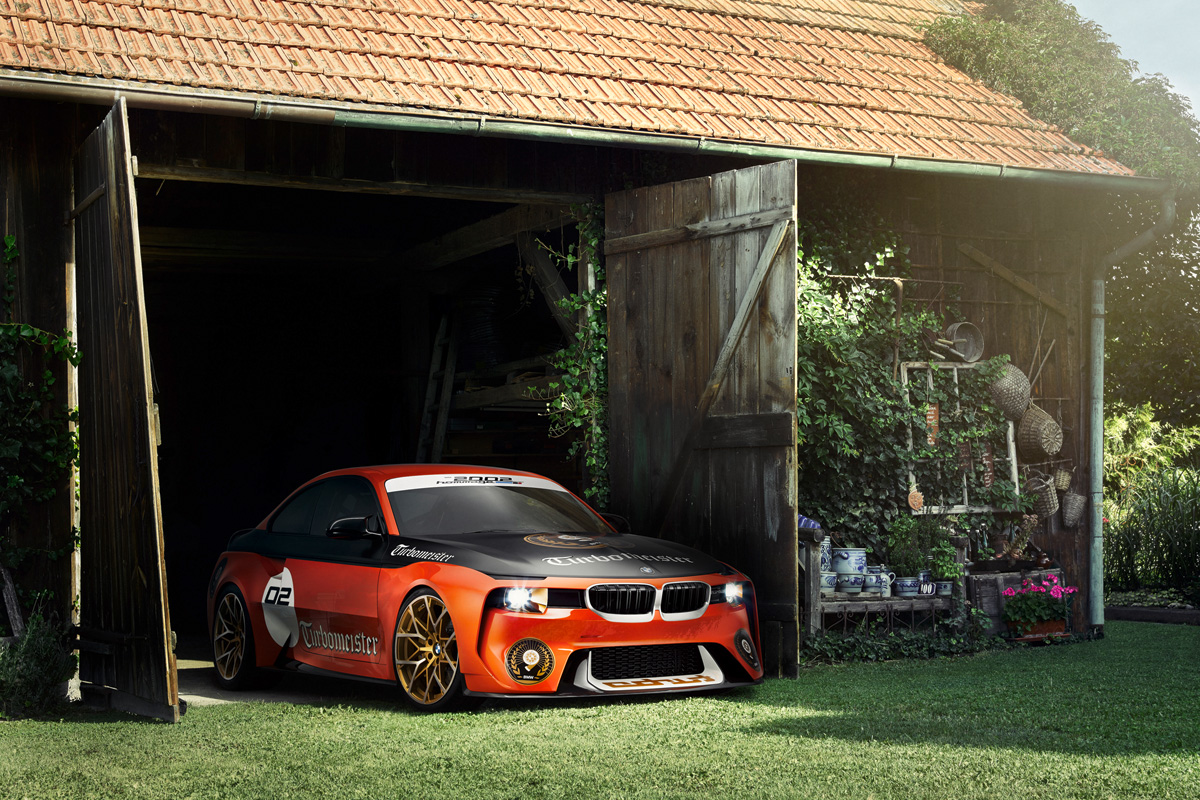 The BMW 2002 Hommage was on display at the Concours d'Elegance in Pebble Beach as BMW once again celebrated the 50th anniversary of their original boosted model, the 2002 turbo, entering production.
As you may remember, the 2002 Hommage Concept was introduced earlier this year in Lake Como, Italy at the Concorso d'Eleganza Villa d'Este, where it sported Space Race Metal paintwork. But for Pebble Beach, the car was rocking the iconic orange/black paint job and 'turbomeister' livery, designed to evoke the iconic Jägermeister paint scheme used on 2002 racing cars in the 1970s.
Besides the new paint job and livery, everything else about the 2002 Hommage is the same, featuring the same prominent "shark nose", large spoilers front and rear, exaggerated fender flares, and vertical intakes to optimize airflow around the car and maximize downforce in every driving situation.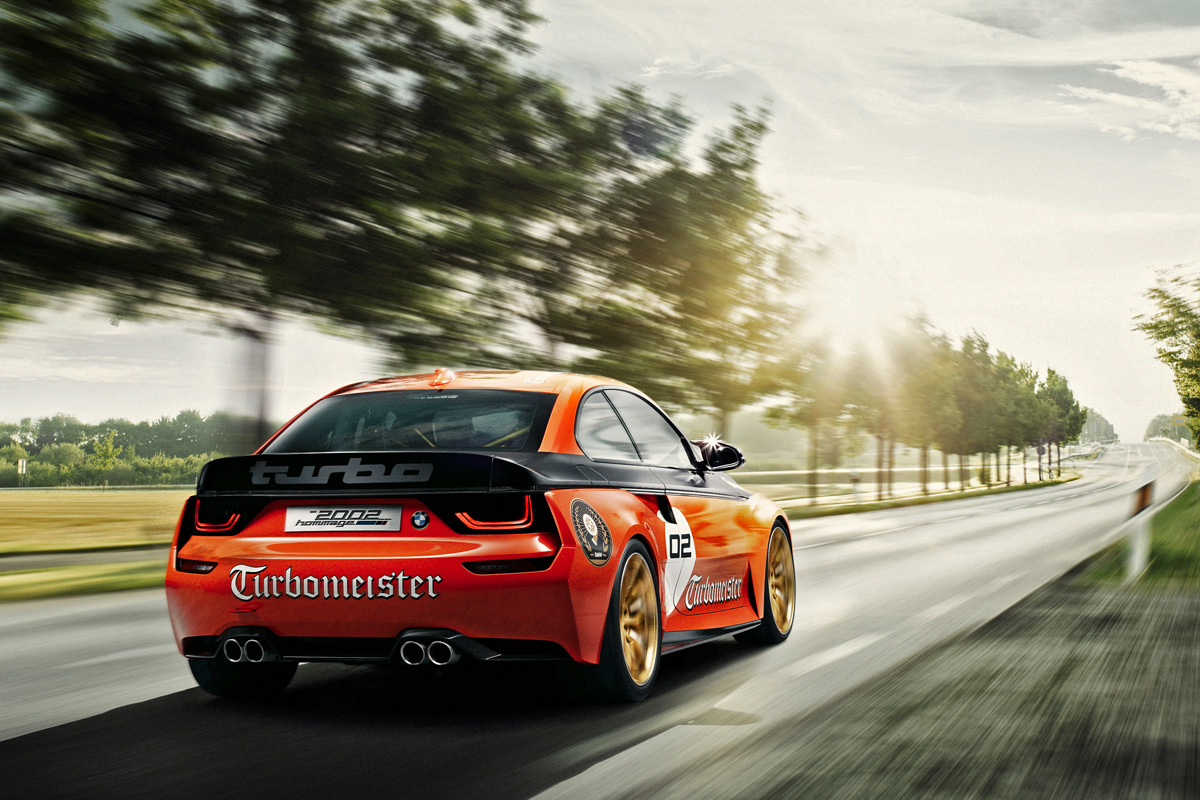 The 2002 Hommage's underpinnings are based on the new BMW M2, though it's not clear if the car retains the 365HP twin-turbo straight six engine, or if it sports something else entire. BMW remains tight lipped, stating simply that the 2002 Hommage is a pure "design concept".
Here's hoping that BMW brings the 2002 Hommage into production. If not, BMW should at least offer this color scheme and livery on the M2, as it looks pretty sweet! 🙂
This slideshow requires JavaScript.