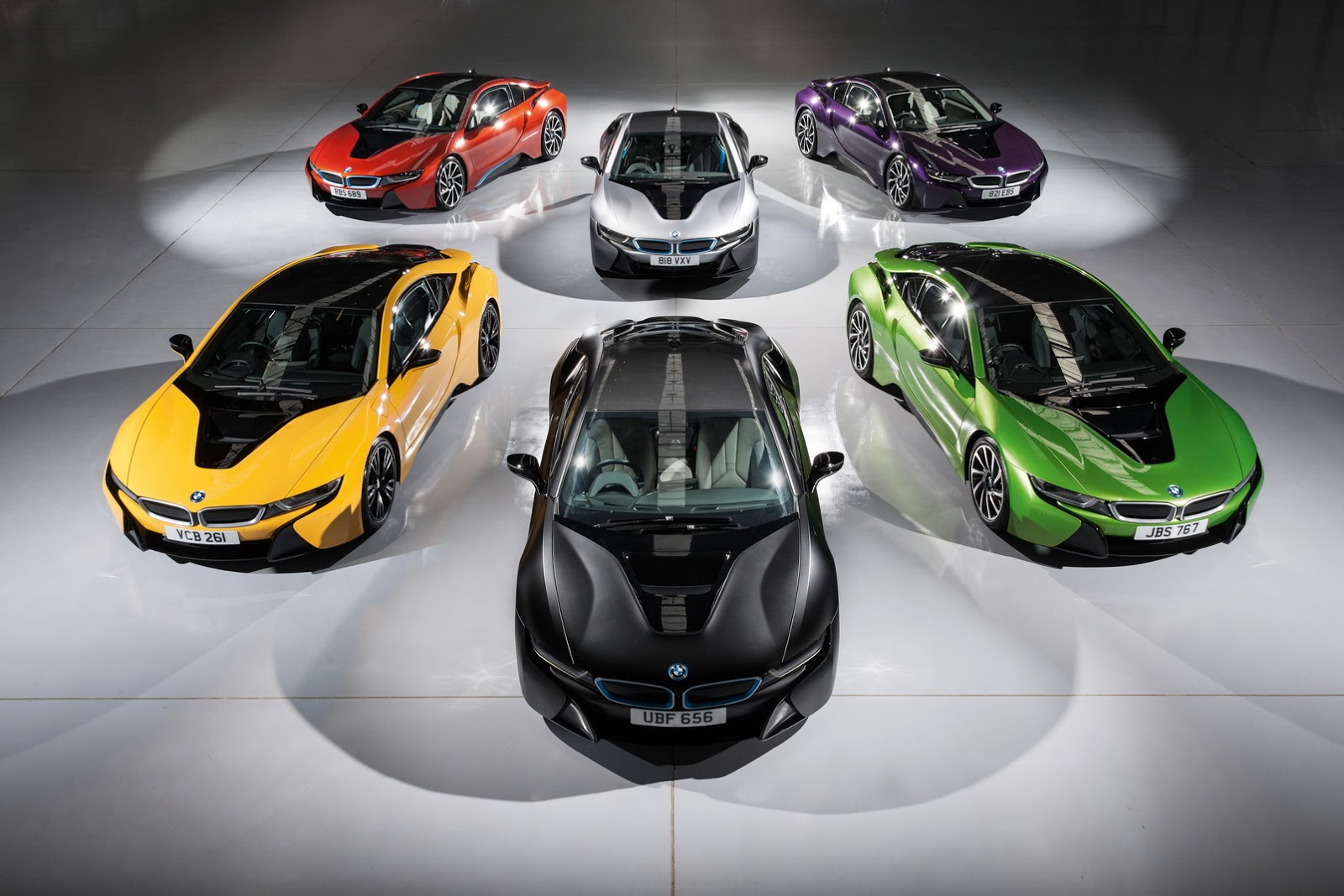 There's no question that the BMW i8 is one of the sexiest cars on the road today.. But it is currently only offered in three color choices (Sophisto Grey Metallic, Crystal White Pearl Metallic, and Ionic Silver Metallic), none of which are all that exciting..
To that end, BMW UK has introduced six new colors (Solar Orange, Frozen Grey, Twilight Purple Pearl, Speed Yellow, Frozen Black and Java Green) that really help the i8 stand out from the crowd. But sadly, the Individual colors are only available for UK customers, at a price of £5,495.
"The BMW i8 embodies the accomplished vision of a modern and sustainable sports car. The new paintwork colours not only complement the BMW i8s emotive styling and design, they also work harmoniously with the BMW i brand and provide customers with exclusive personalised options." – Richard Hudson, Sales Director for BMW UK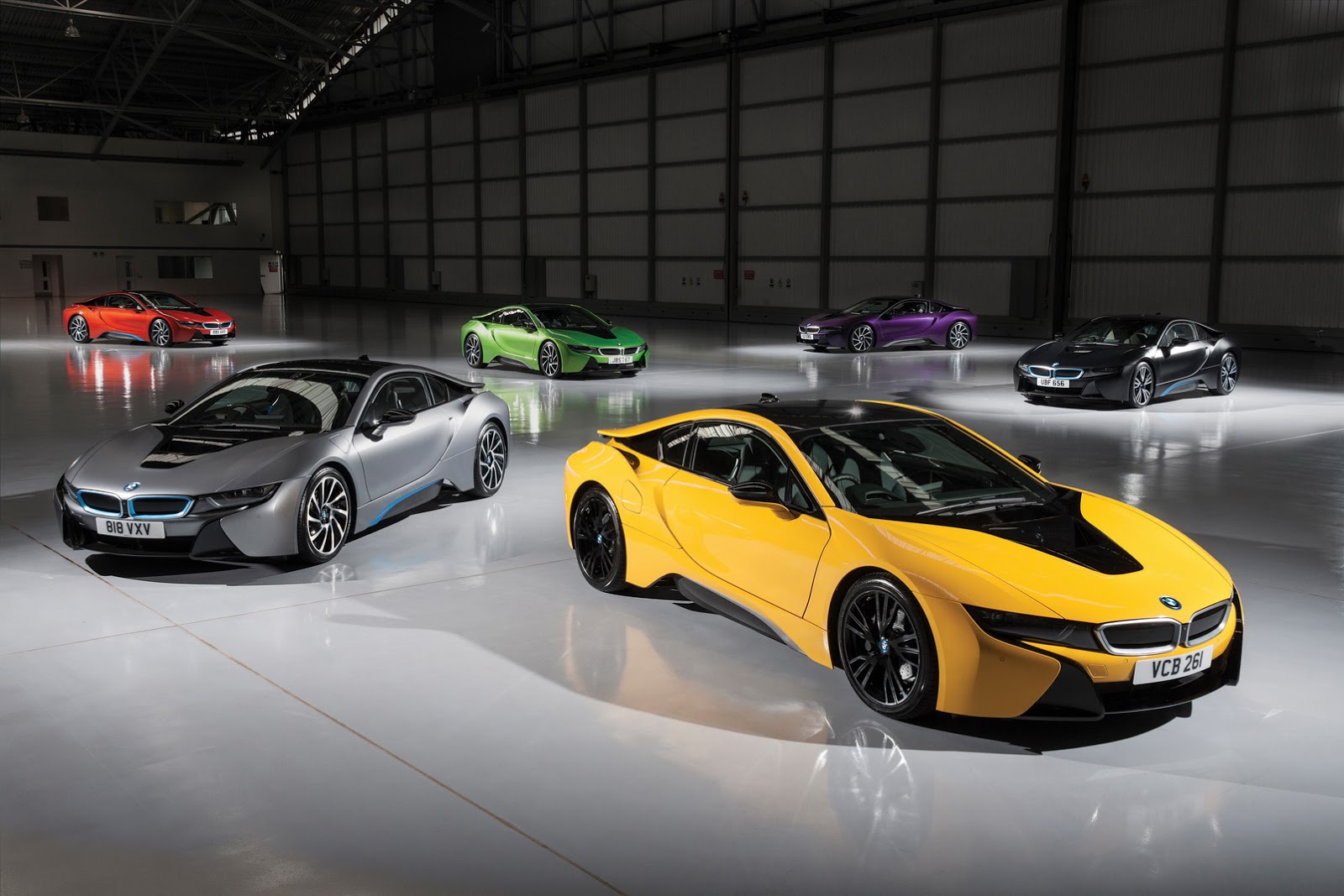 A variety of finishes are available including non-metallic, metallic or Xirallic, which uses a mixture of synthetic mica or aluminum flakes to produce scintillating effects.
BMW is only selling a limited number of each color, so if you want an i8 in one of these colors, you'd better act fast!