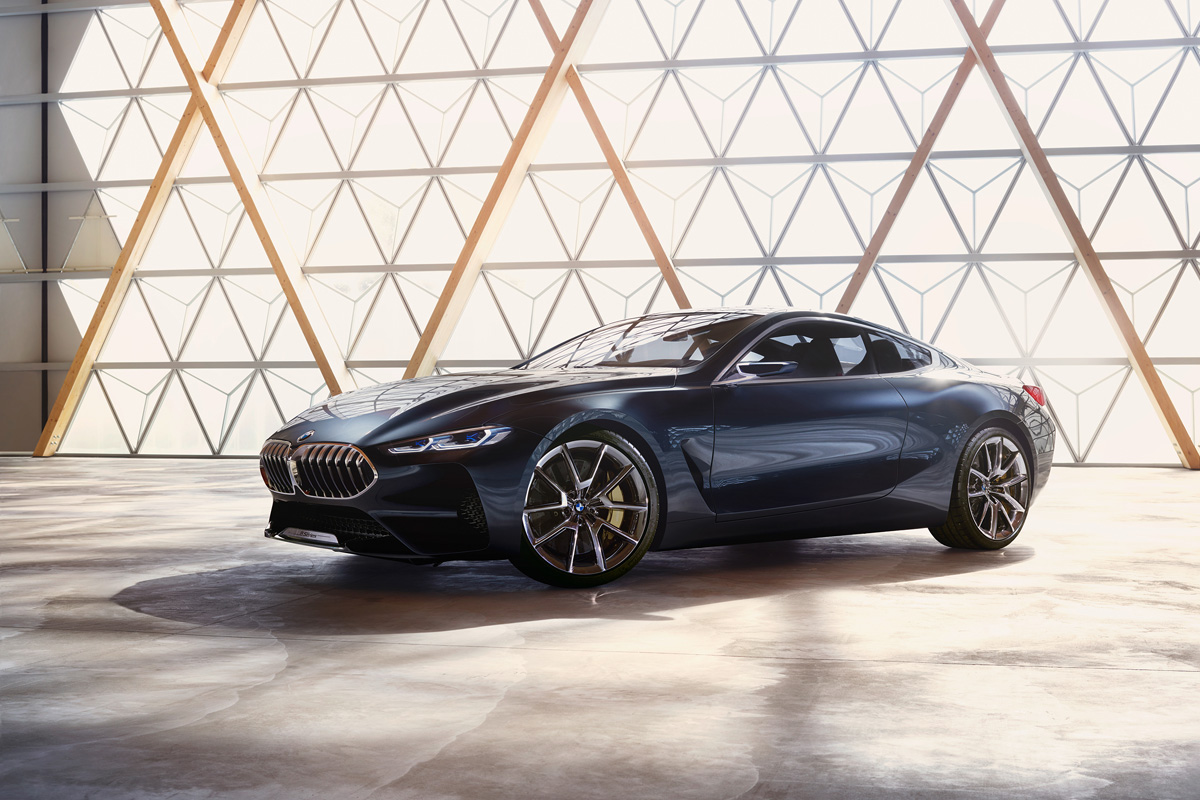 It has been nearly 20 years since the BMW 8 Series ceased production in 1999, and I often wondered if BMW would ever bring back the storied nameplate. The BMW 850CSi was one of my childhood dream cars, with its sleek, futuristic looks, along with that glorious V-12 engine.
Well, it turns out that BMW is indeed planning to bring back the 8 Series Coupe in 2018, and this preview of the BMW Concept 8 Series (shown at this year's Concorso d'Eleganza Villa d'Este) gives us a pretty good idea of what their luxury flagship will look like.
"The BMW Concept 8 Series is our take on a full-blooded high-end driving machine," said Adrian van Hooydonk, Senior Vice President BMW Group Design. "It is a luxurious sports car which embodies both unadulterated dynamics and modern luxury like arguably no other. For me, it's a slice of pure automotive fascination."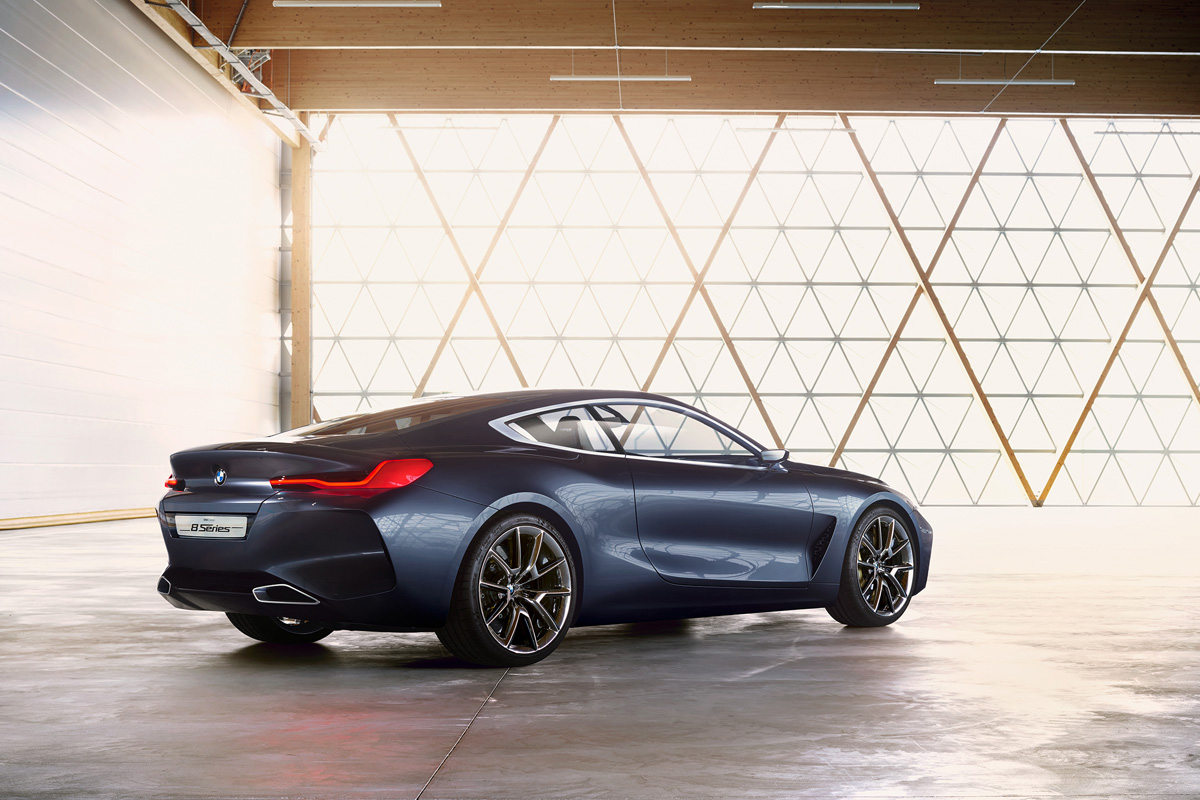 Suddenly, BMW's recent decision to kill off the 6 Series Coupe makes a lot more sense, as there was too much overlap there. The upcoming 8 Series Coupe will compete against cars like the Mercedes-Benz S-Class Coupe, Lexus LC 500, and the Porsche 911 S, all great cars in their own right.
There will even be an M8 variant, which BMW will unveil at the 24 Hours of Daytona next January. According to BMW, the M8 will have "classical M features like larger air intakes, modified brakes and a sports exhaust with four tailpipes hint at the significantly boosted power and dynamic potential of the car and whet the appetite for a driving experience of intense emotional richness."
It's great to see BMW revive their iconic flagship model after all these years, and here's hoping that it doesn't stray too far from this gorgeous concept!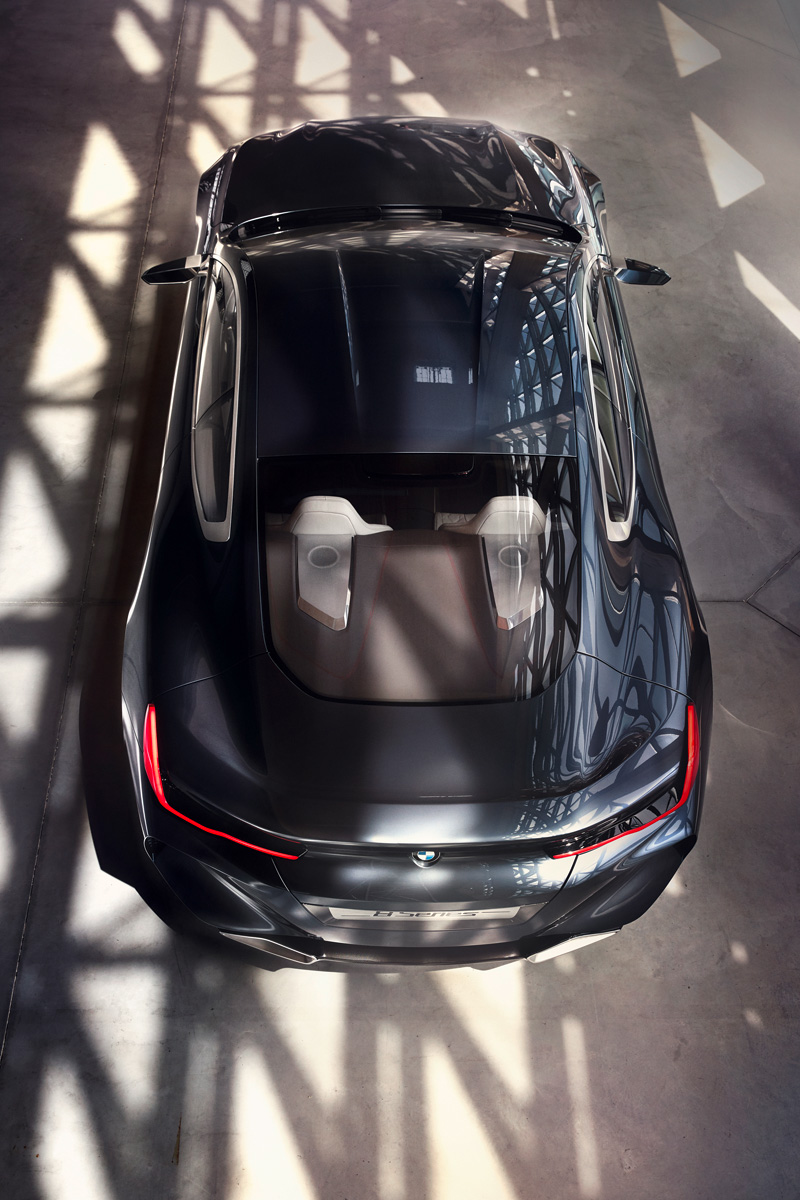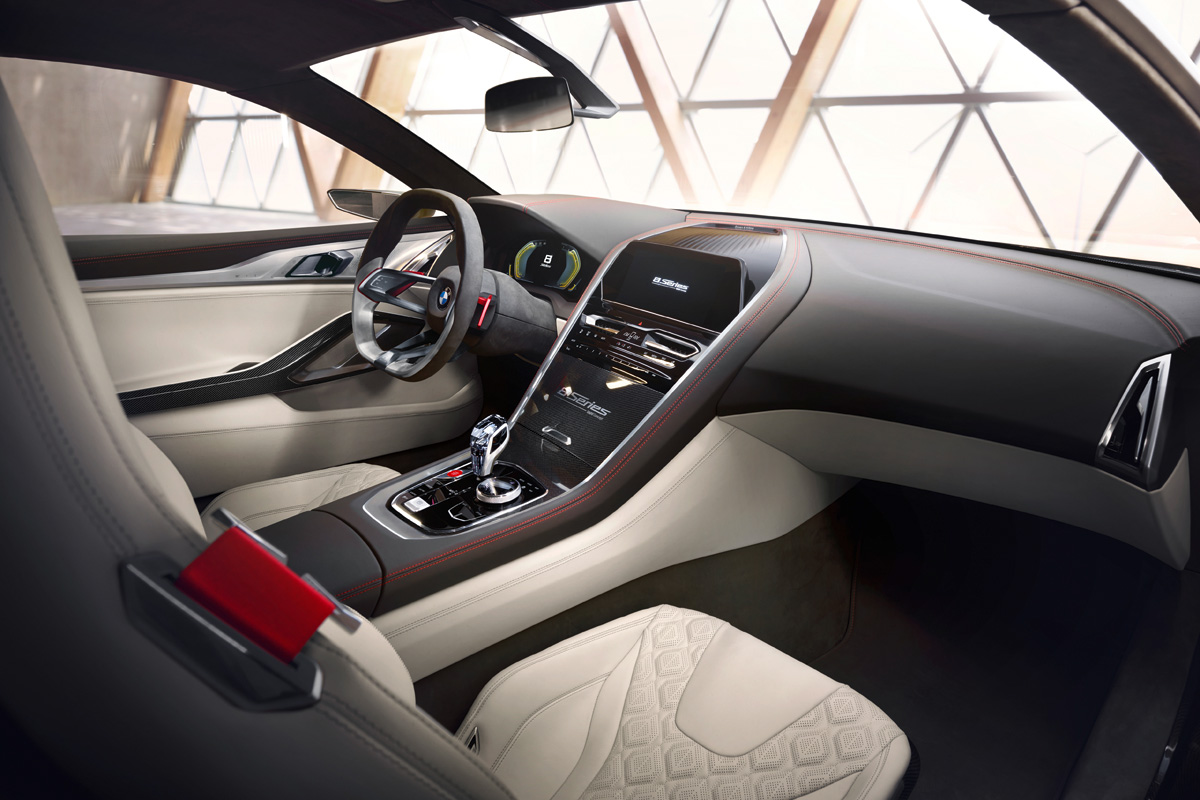 If that's not enough, here's a little video teaser from BMW showing the Concept 8 Series in motion:

Click here to learn more about the BMW Concept 8 Series.