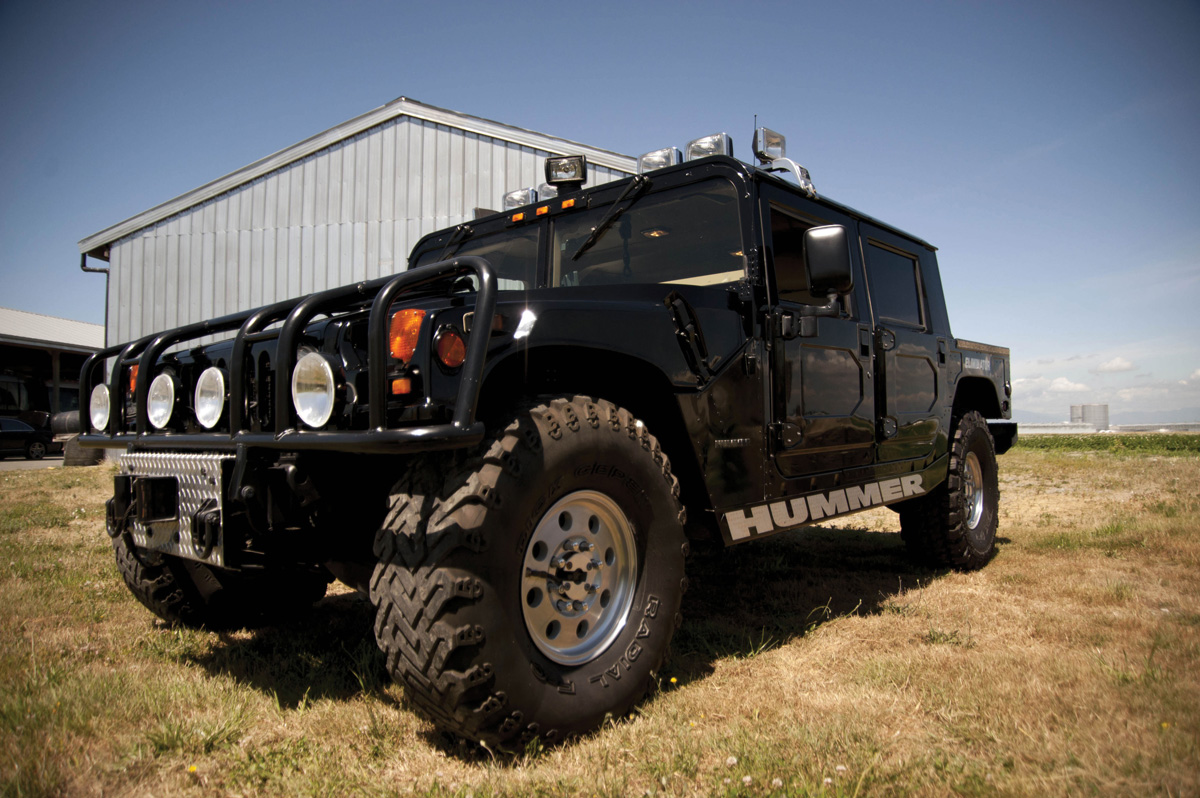 If you were hoping to drive away with an iconic piece of rap history, you're too late, as 2Pac's Hummer H1 recently went up for auction through RR Auction, where it fetched an impressive $337,144.
Purchased just a month before his death (and with a mere 10,101 miles on the odometer), the Hummer is sure to make one nostalgic fan very happy.
The '96 Hummer H1 was customized by Tupac with the addition of off-road lights, a 360° spotlight, a grille guard, diamond-plate bumpers, GC Package oversized off-road wheels and tires, and an external PA system with three sirens; area over rear driver side fender bears white lettering, "Eliminator."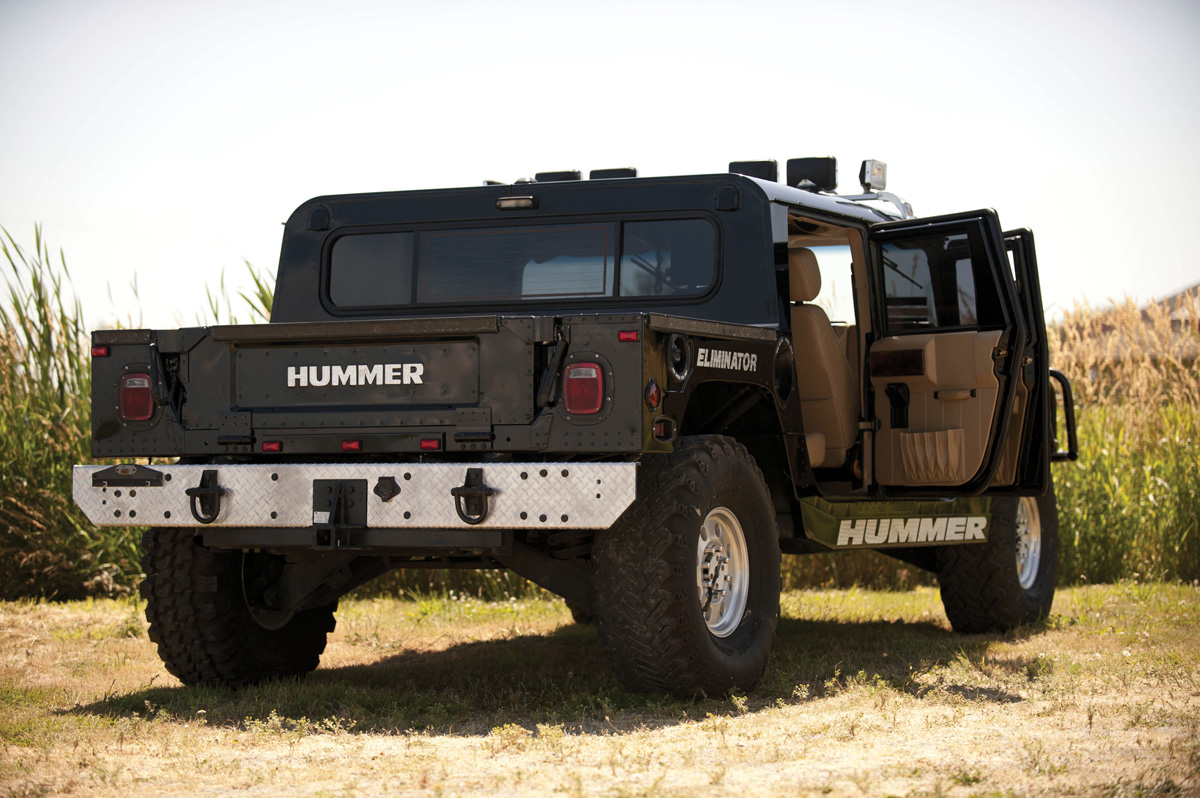 The interior is trimmed in burl wood with beige leather upholstery, and provides a 12-disc Clarion sound system, Sony GPS, a central tire inflation system, air co full power options, and a 12,000-pound winch.
Included with the vehicle was a license plate that read "YAKNPAK" (honoring Shakur and late rapper Yaki 'Prince' Kadafi), along with promotional cassettes for Michael Jackson's Thriller and 2Pac's All Eyez on Me.
The car was accompanied by two copies of the vehicle's registration information, listing Shakur as the original owner of the vehicle, as well as a copy of the affidavit for transfer, stating that "Tupac A. Shakur, the owner of the above described vehicle or vessel died on September 13, 1996 in Las Vegas, Nevada," and listing Afeni Shakur, the artist's mother, as property successor.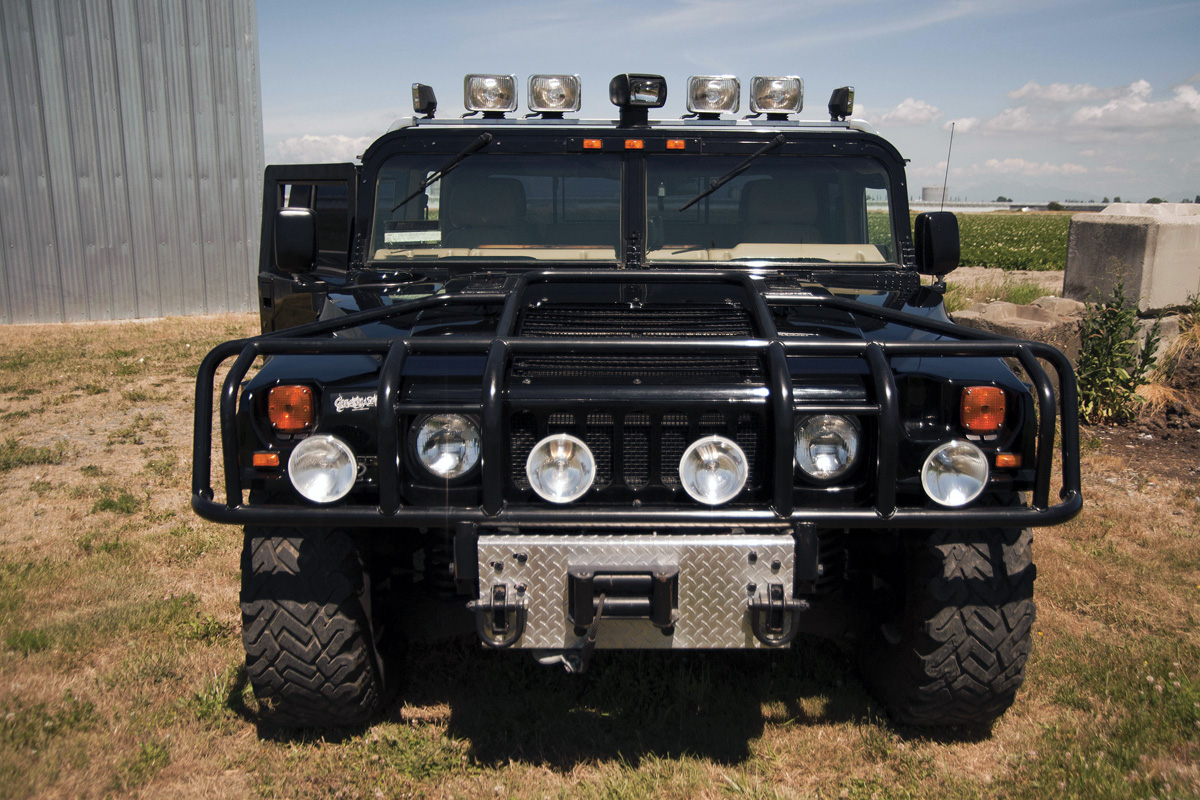 "It's an incredible piece of hip-hop history that evokes the invincible spirit of one of rap's true lyrical giants," said Robert Livingston, Executive VP at RR Auction. "We are thrilled at the price achieved and with the continued success of our specialty themed auctions."