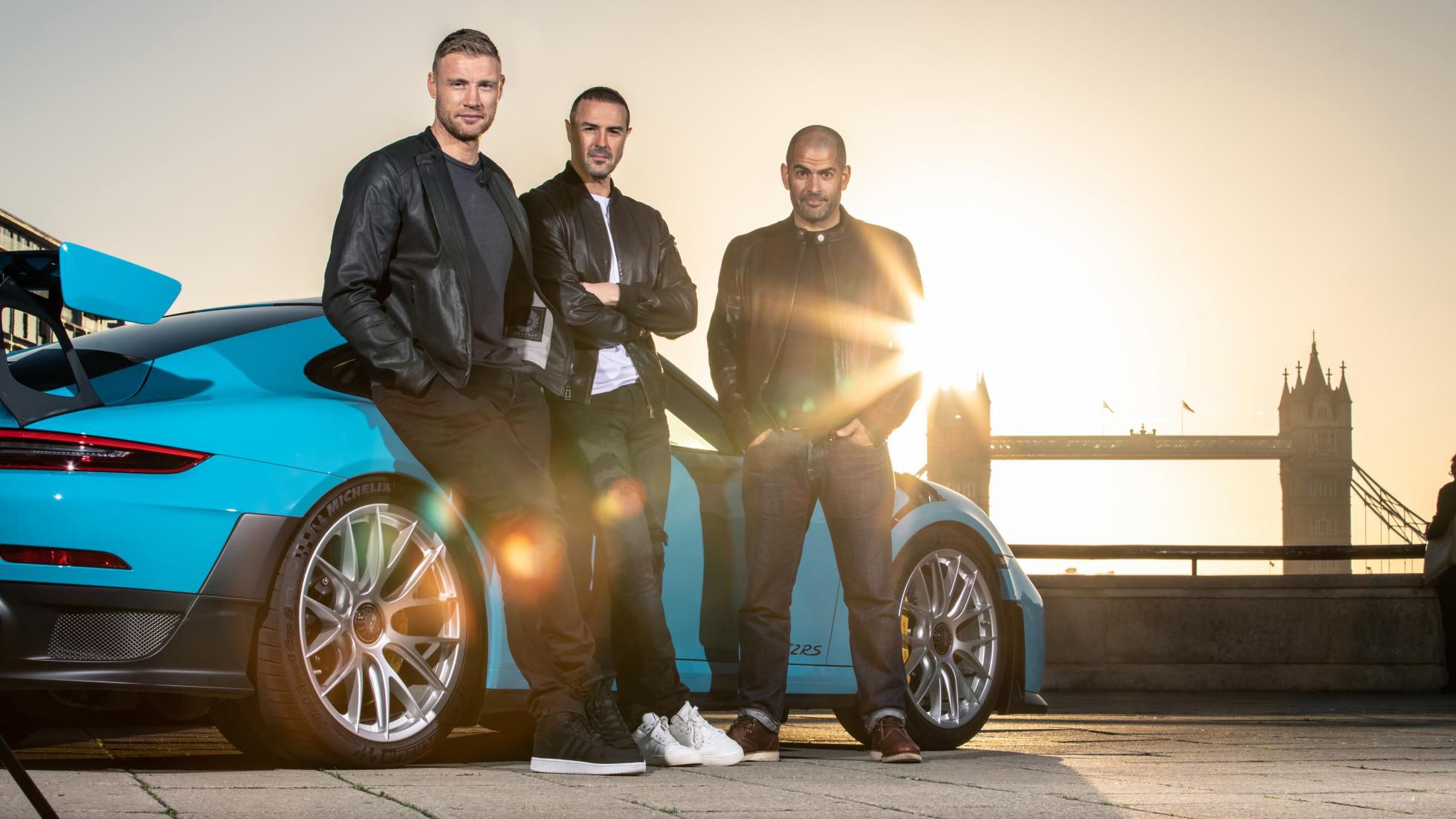 This past season of Top Gear was one of their shortest yet, with just 5 episodes airing in the span of a month. And that's a bummer, as it felt like Matt LeBlanc, Chris Harris, and Rory Reid had finally found a rhythm, with the show firing on all cylinders.
Sadly, the new season of Top Gear says goodbye to Matt LeBlanc and Rory Reid as hosts, with comedian Paddy McGuinness and former cricketer Andrew "Freddie" Flintoff now joining Chris Harris as hosts for Season 27 of the revolving door that is Top Gear.
BBC America just released a trailer for the new season, and while the cars look great as always (with them driving the McLaren 600LT, the Ferrari 488 Pista, the legendary Lotus 79 F1, a Daimler Hearse, an electric Triumph Spitfire, and even an obscure French 1970s Matra Bagheera), I'm not really feeling these new guys just yet.
Take a look for yourself and see what you think:

Top Gear Season 27 will premiere later this summer.