20th Century Fox just released the first official trailer for Ford v. Ferrari, the upcoming movie based on the remarkable true story of the visionary American car designer Carroll Shelby (Matt Damon) and the fearless British-born driver Ken Miles (Christian Bale), who together battled corporate interference, the laws of physics, and their own personal demons to build the iconic Ford GT40 and take on the dominating race cars of Ferrari at the 24 Hours of Le Mans in 1966.
"You're going to build a car to beat Ferrari with…a Ford."
While many of us gearheads are all too familiar with this legendary race, bringing it to the big screen with two A-listers like Damon and Bale will help introduce the iconic underdog story to a whole new generation of viewers.
The film follows the ambitious team as they conceptualize, produce, and race the Ford GT40, eventually sweeping the podium at the 24 Hours of Le Mans in 1966 with a 1-2-3 finish! The trailer looks freaking amazing, and we can't wait for it to come out.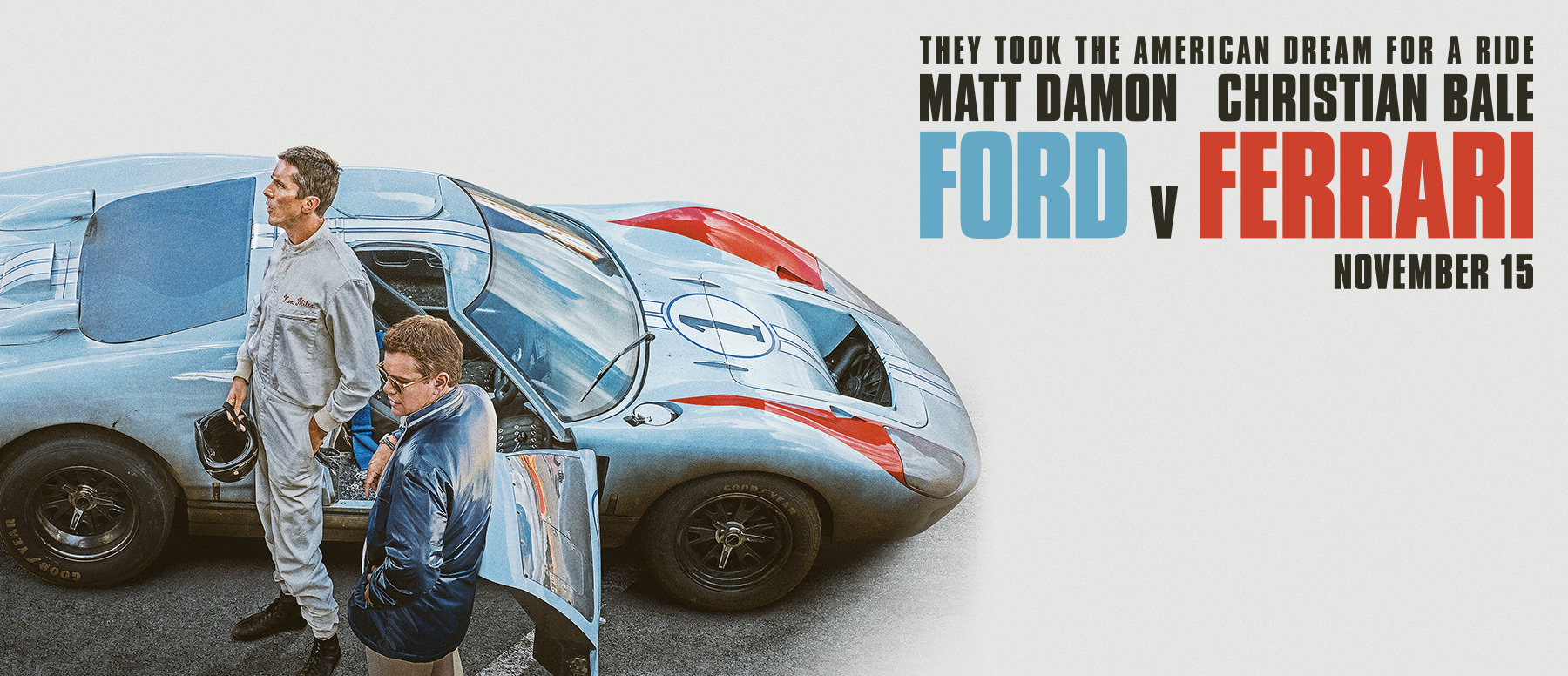 Ford v. Ferrari speeds into theaters on November 15, 2019.