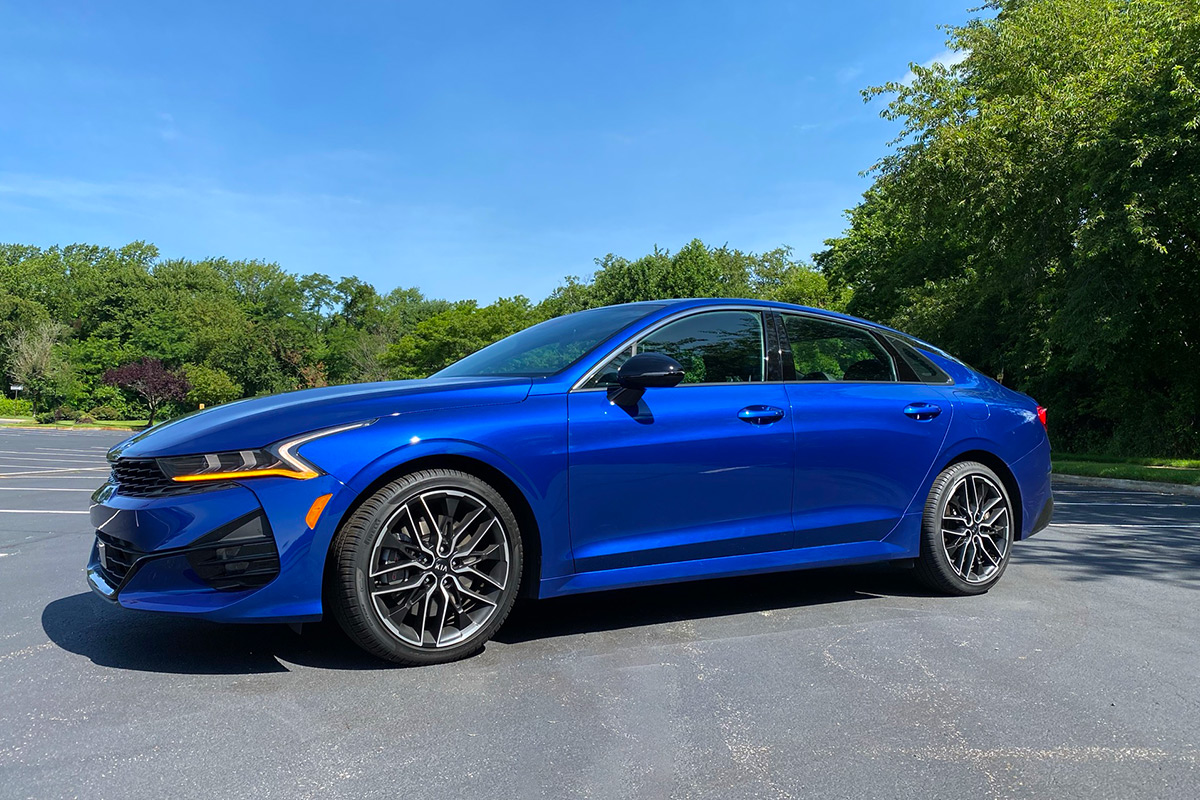 Last summer, Kia introduced the all-new 2021 KIA K5, the replacement for the Optima, which trades in its conservative styling for a more powerful and bold look that shares some DNA with the sexy Stinger. For me, it was love at first sight, and I've been eager to get some time behind the wheel of it, particular the GT model, which is packing some serious heat!
While traditional sedans are being replaced by SUVs at an alarming rate, there are still plenty of car companies offering midsize sedans, including the Honda Accord, Toyota Camry, Subaru Legacy, Nissan Altima, Chevrolet Malibu, Volkswagen Passat, Hyundai Sonata, Kia K5, and its corporate counterpart, the Hyundai Sonata, not to mention some luxury offerings.
Needless to say, it's a competitive segment. But after spending a week with this sapphire blue 2021 Kia K5 GT, I'm going to make a bold statement and say that the Kia K5 beats them all out in terms of looks, performance (in the GT model), technology, and price.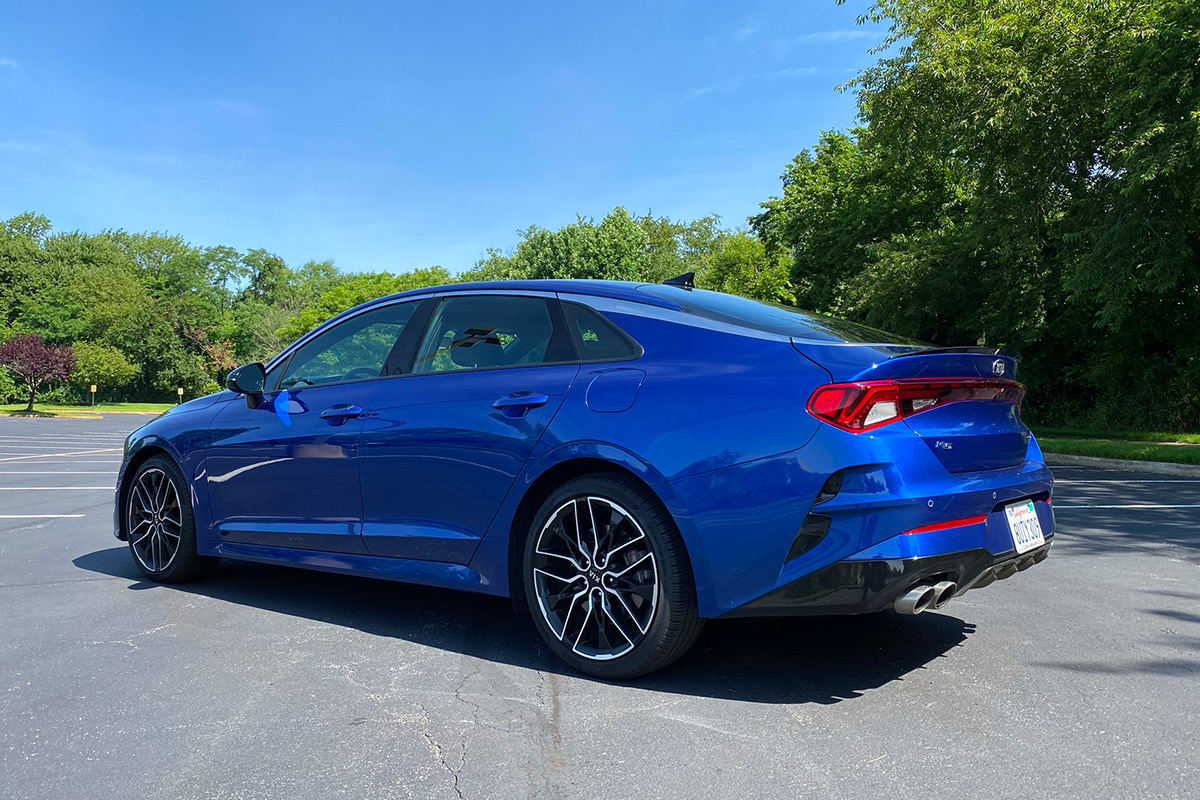 Visually, the Kia K5's powerful and angular design language represents another chapter of boldness and passion for the brand. The centerpiece is Kia's modernized "tiger face," with the wide and thin front grille extending into the headlight and hood structure. From the side, the K5 has a low-slung, fastback silhouette that's highlighted by a chrome garnish that spans the roofline and wraps around the rear glass.
The rear of the car is a bit more tame, with taillights that run the length of the decklid, a sporty gloss black diffuser, and quad exhaust tips to let people know that this is no run-of-the-mill K5. Bold 19-inch wheels wrapped in Pirelli P-Zero all-season tires complete the sporty look. Compared to its predecessor, the Kia K5 sits longer, lower and wider, resulting in an aggressive profile & low center of gravity for a sportier driving experience.
But that's not all. Stepping up to the Kia K5 GT gives you a 2.5-liter turbocharged four-cylinder engine that makes an impressive 290 horsepower and 311 lb-ft of torque, paired with a 8-speed wet Dual Clutch Transmission. It's ridiculously fast, and hitting the gas aggressively from a stop usually results in wheel spin. As such, it takes a bit of finesse to pull off a clean 0-60 run (which happens in 5.8 seconds according to Kia).
Be sure to read the rest of our 2021 Kia K5 GT review to see what we thought of it and to get our final verdict on this sporty sedan.