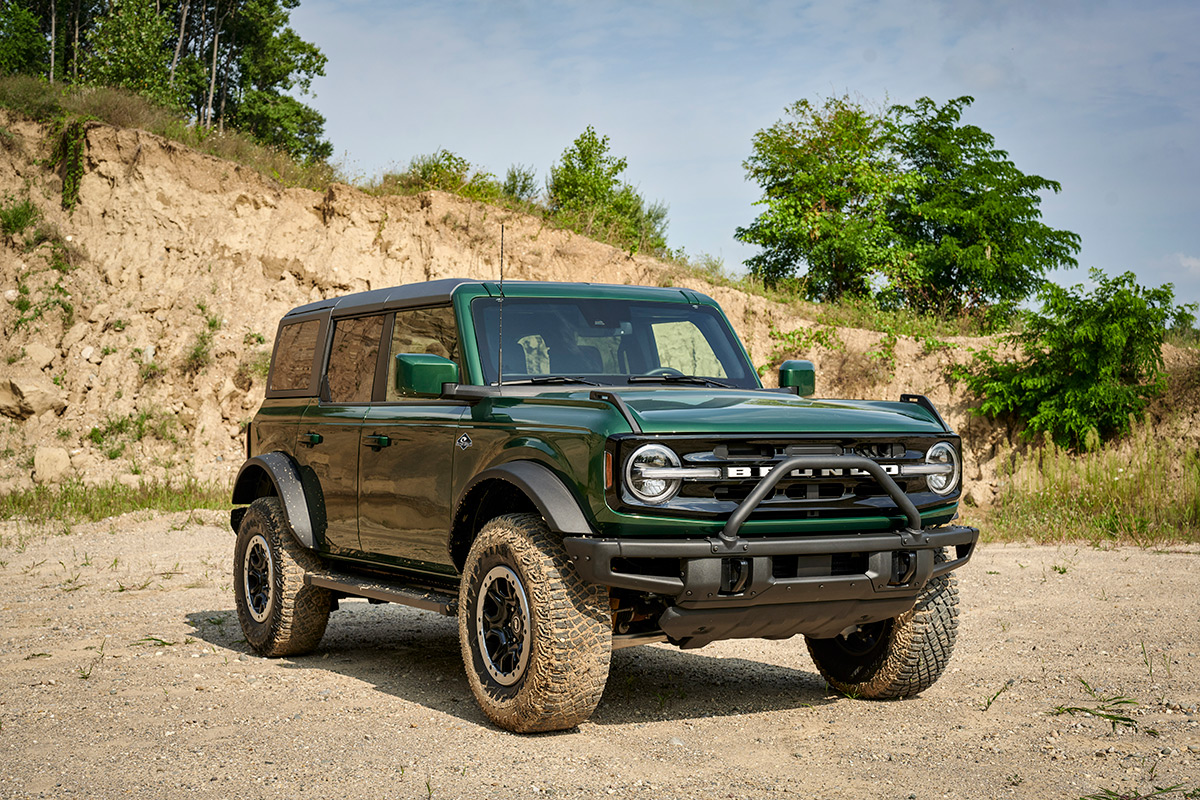 Given how many issues Ford had during the roll-out of the all-new Bronco, the last thing you think they'd be concerned about is color choices. But maybe they figured some new shiny colors would distract customers from the long delays and hardtop issues.
Either way, the 2022 Ford Bronco is being offered in a new heritage-inspired Eruption Green Metallic color, which Ford Bronco color and materials designers developed as a modern interpretation of Mallard Green, a color that was featured on first-generation Bronco models in the early- to mid-1970s.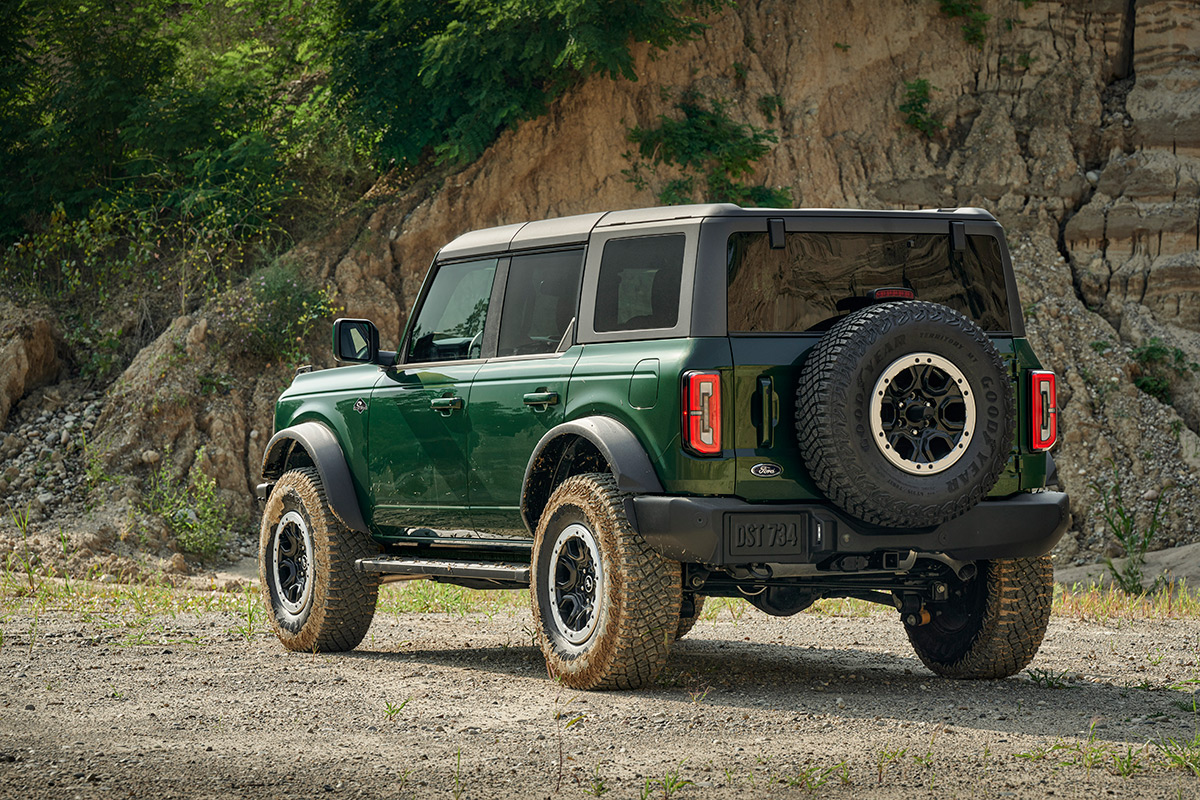 "Automotive enthusiasts, and especially Bronco fans, are passionate about colors and will be excited about Eruption Green," said Barb Whalen, Ford color and materials manager. "Paint has a wonderful way of evolving because of technology. Eruption Green is a contemporary color, but there's a connection with Bronco heritage. It's evergreen-inspired, with yellow highlights that really tie it into nature."
The first-generation Bronco (1966-1977) is the featured vehicle at this year's Woodward Dream Cruise. Bronco brand took the opportunity to debut the new Eruption Green color to the audience at the world's largest one-day automotive event, as well as the new-for-2022 Hot Pepper Red Metallic Tinted Clearcoat.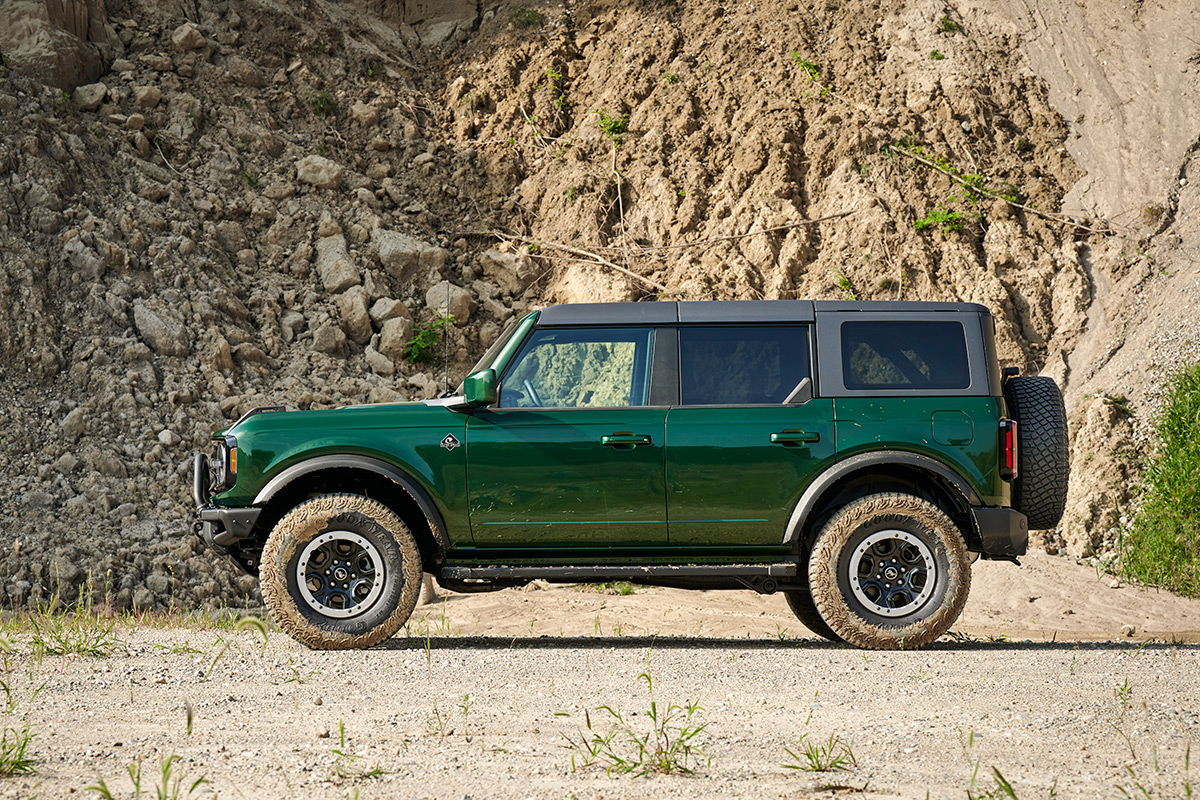 Sadly, Antimatter Blue, Lightning Blue Metallic and Rapid Red Metallic Tinted Clearcoat will only be offered until the end of the 2021 model year. I'm a huge fan of both of those blues, so I can't understand why they'd get rid of it after one short year.
As for Eruption Green and Hot Pepper Red, they'll be available on all 2022 Bronco two- and four-door models, with the order book for these to open later this year.

What do you think of the Bronco in its new Eruption Green Metallic color?