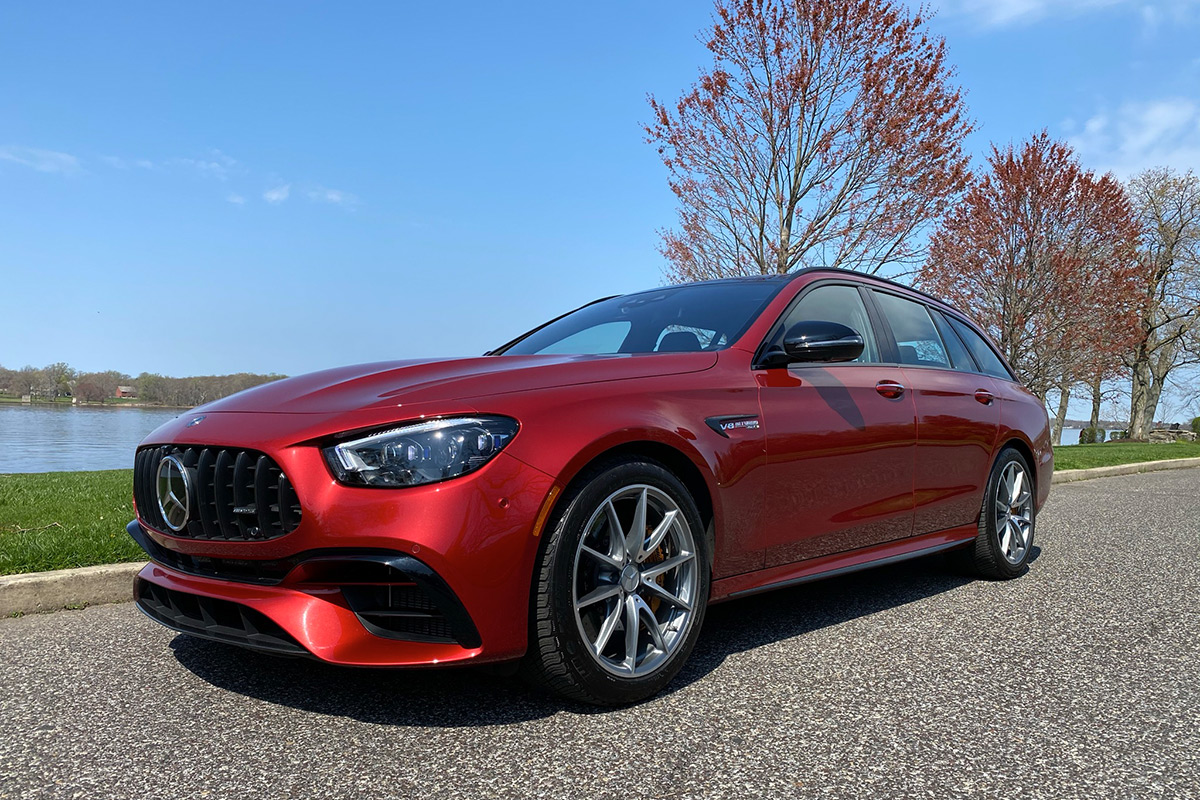 At first glance, the 2021 Mercedes-AMG E63 S Wagon might look like your ordinary, run-of-the-mill station wagon. But if you look closer, you'll notice a few things that stand out, like its hunkered down stance, those 20-inch forged wheels, quad-exhaust tips out back (that emit a menacing note), and tons of carbon fiber. Yes, this isn't an ordinary wagon, not by a long shot.
Beneath this "responsible" exterior lies a supercar in sheep's clothing, with a twin-turbo 4.0L V-8 engine under the hood that puts out an incredible 603 horsepower and 627 pound-feet of torque, mated to a lightning fast-shifting AMG-tuned 9-speed automatic transmission. AMG's 4Matic+ all-wheel-drive system deliver that power to all four wheels for optimum traction. Talk about the ultimate sleeper, am I right?
The idea of a station wagon that can rocket from 0-60 mph in 3.4 seconds and can top out at 180 mph (electronically limited) might seem absolutely ludicrous. But it's really no different than super SUVs like the Lamborghini Urus, Range Rover Sport SVR, or Jeep Grand Cherokee Trackhawk, which all deliver similar performance numbers. But driver engagement, handling, and all of that fun stuff? That's a whole other story.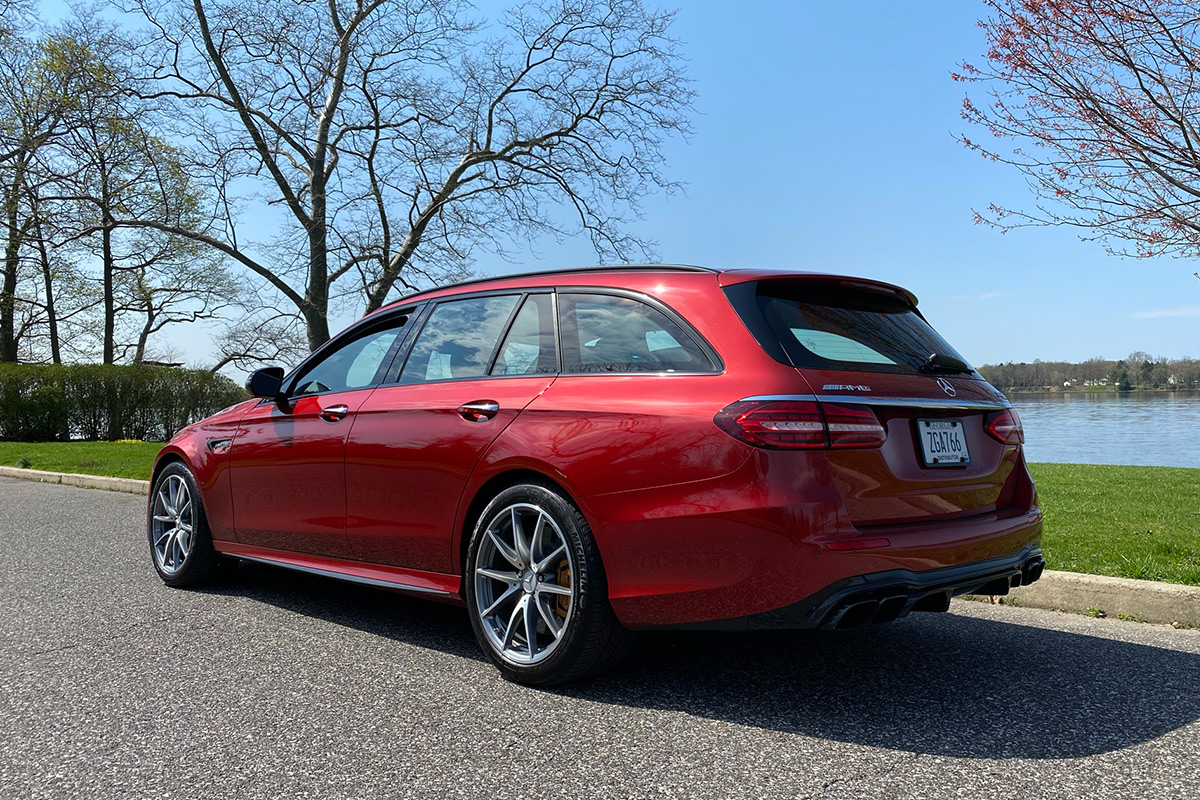 When you're behind the wheel of the 2021 Mercedes-AMG E63 S Wagon, it's easy to forget that you're driving a wagon unless you look in the rear view mirror. It drives like a proper super car, low to the ground, with breakneck acceleration, lightning-quick shifts, carbon ceramic brakes that stop on a dime, handling like you wouldn't believe, and a rhapsodic exhaust note.
But unlike your traditional Ferrari, Lamborghini or McLaren supercar, which only have seating for you and one passenger, the Mercedes-AMG E63 S Wagon has room for the whole family! Not to mention how practical it is. This "superwagon" can smoke a Dodge Challenger Hellcat at a red light, take the kids to soccer practice (where you'll be the envy of every Dad), and it has enough room in the trunk for 20+ bags of mulch from Lowes.
Honestly, after spending a week with this wagon, I couldn't understand why they went the way of the dinosaur when SUVs came around (save for the Subaru Outback and Volvo V60/V90), as they offer the best of both worlds, delivering a car-like driving experience, with the cargo space of a sports utility vehicle. And they get better gas mileage to boot.
There's so much to cover about this high-horsepower sports wagon, so sit back, relax, and finish reading our full review of the 2021 Mercedes-AMG E63 S Wagon here.