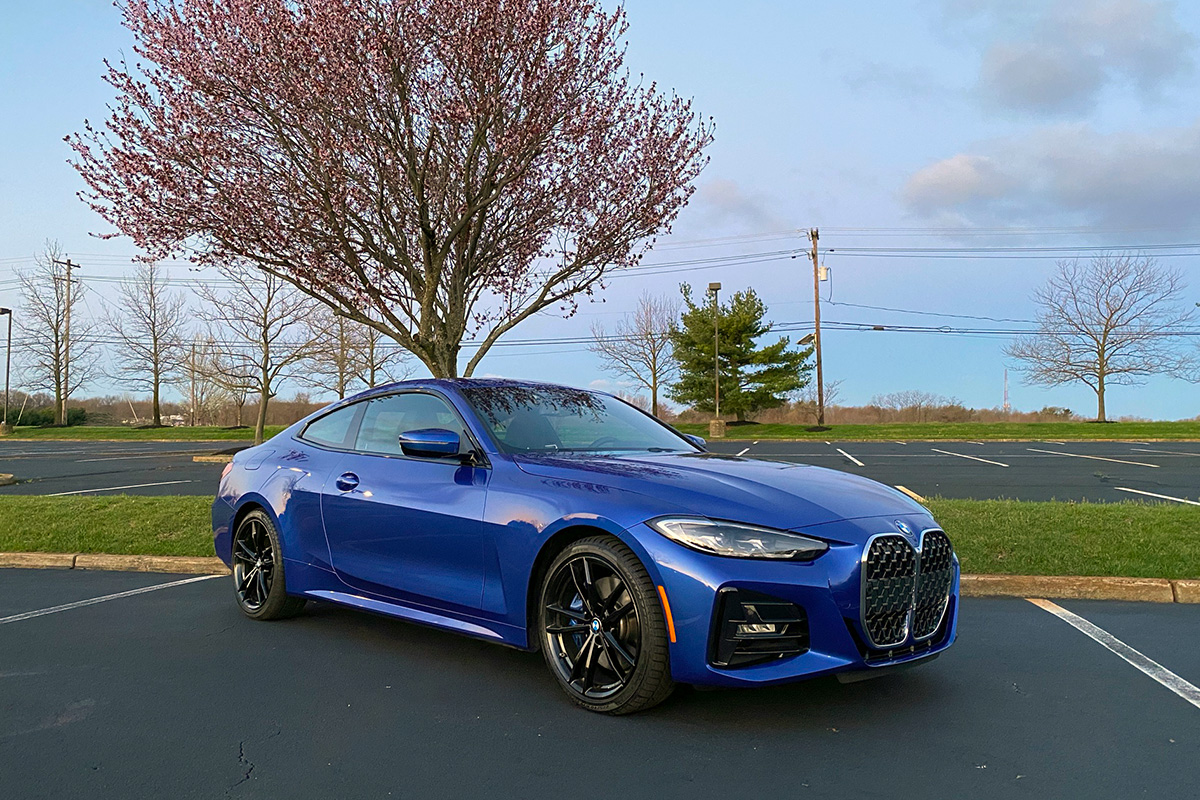 When the new BMW 4 Series Coupe was revealed last year, I was more than a little taken back by the giant kidney grille that the new model was sporting. And I wasn't the only one who had strong opinions about the new look, with BMW enthusiasts and automotive journalists alike blasting the German automaker mercilessly over this atrocity. But the company didn't waiver, claiming that the "striking front end" of the car was needed for cooling purposes.
Regardless, I was willing to look past the grille to see how the rest of the car measured up, as I've always been a fan of BMWs. And after spending a week with the 2021 BMW 430i xDrive Coupe, I can tell you that they knocked it out of the park, delivering one of the best sports coupes that I've driven in a long time.. so much so that I'm considering buying one for myself in the near future.
Ironically, when I heard that I was getting the BMW 430i and not the more powerful M440i, I was expecting a poser car with ho-hum performance, as 255-horsepower doesn't really sound like much power in this day and age when you can buy a Toyota Camry V6 with 300 HP. But I have to give the engineers at BMW credit, as they worked their magic and delivered a gem of an engine that feels waaaaaaay more powerful than its numbers might suggest.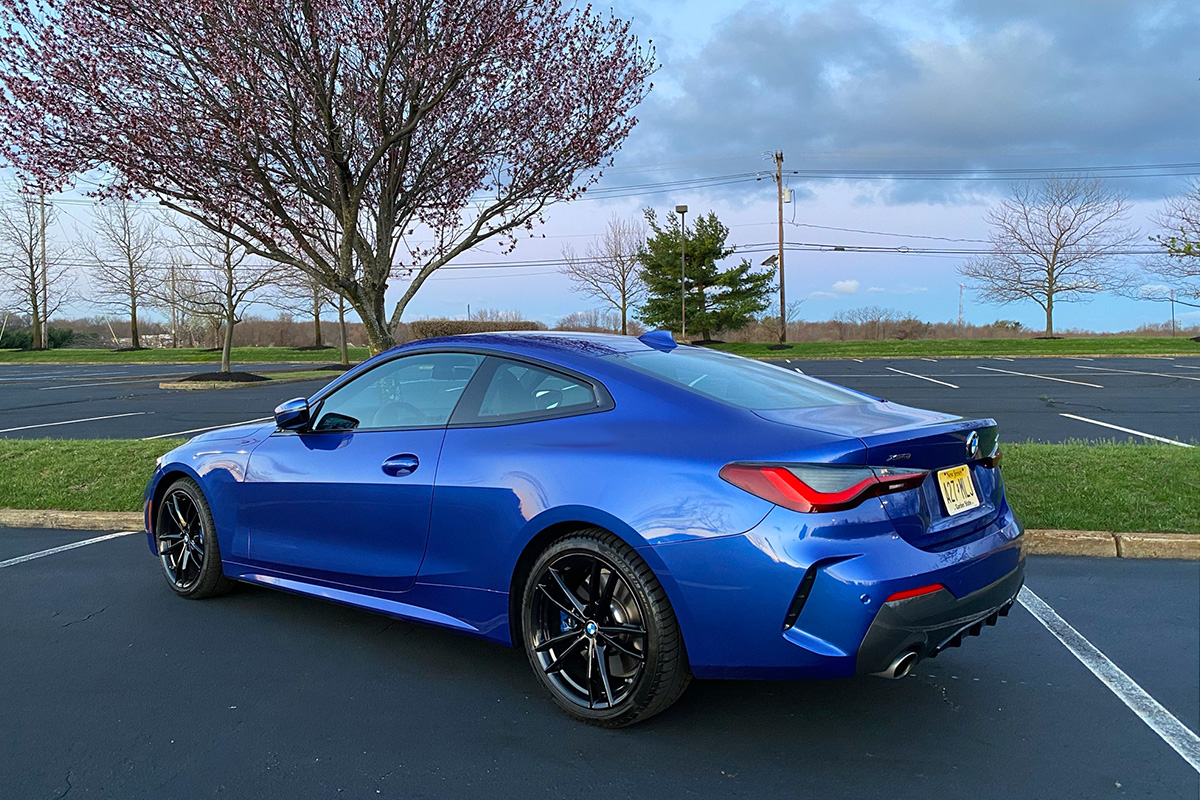 Powering the 2021 BMW 430i xDrive Coupe is a B46 2.0-liter 4-cylinder turbocharged engine that delivers 255HP (an increase of 7HP over the outgoing model) and 294 ft-lbs of torque (an increase of 36 ft-lbs), good for a 0-60 time of 5.3 seconds. What's more, that torque kicks in at just 1,500 rpm, so power delivery is pretty much instantaneous. Boost lag is non-existent. Just mash down the gas pedal and hold on tight as it effortlessly races towards triple-digit speeds.
The 430i xDrive sends that power to the ground through a standard eight-speed sport automatic transmission with launch control (you've got to step up to an M4 if you want a manual), and our car was optioned with the M Sport differential (standard on M440i), which helps improve traction by equalizing drive torque between the left and right rear wheels under acceleration. It also works with the DSC Stability control system to reduce unwanted understeer.
As someone who lives in the Northeast and sees their fair share of inclement weather, the fact that you can get the BMW 430i with xDrive all-wheel drive is a godsend, making it a truly all-weather car. The xDrive system offers rapid, precise and fully variable distribution of torque between the front and rear wheels. But in clear driving situations where all-wheel drive isn't needed, all the power is directed to the rear wheels, giving you the best of both worlds.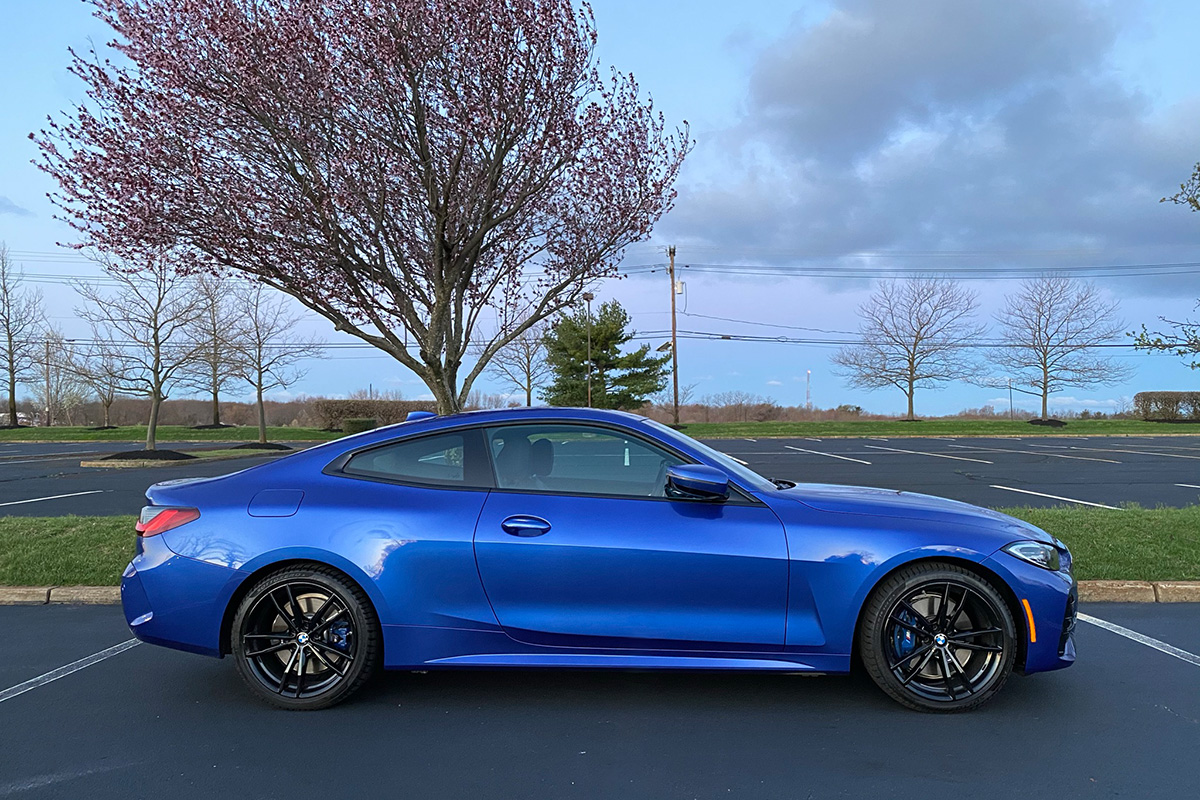 Be sure to read the rest of my 2021 BMW 430i xDrive Coupe review to see if I was able to overcome the car's buck-tooth grille, and to see how it stacks up against the slew of other cars in this competitive segment.