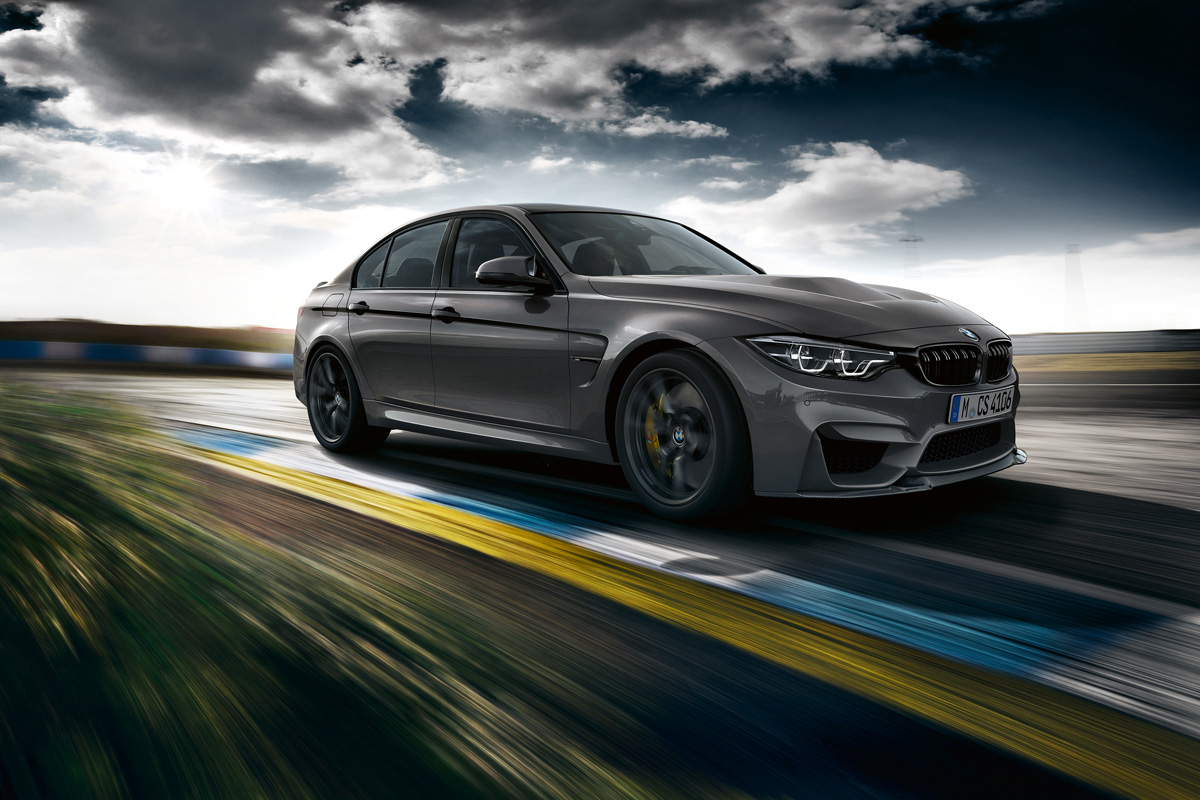 The newly introduced 2018 BMW M3 CS follows in the footsteps of the BMW M4 CS, a lighter, more powerful and more capable version of the definitive compact sport sedan.
As you might expect, the formula is much the same for the M3 CS as it was for the M4 CS, with a boost in power (453 horsepower and 443 lb-ft of torque, up 28HP and 37 lb-ft over the standard M3), along with extensive use of carbon fiber reinforced plastic to reduce the weight of the car by 110 lbs.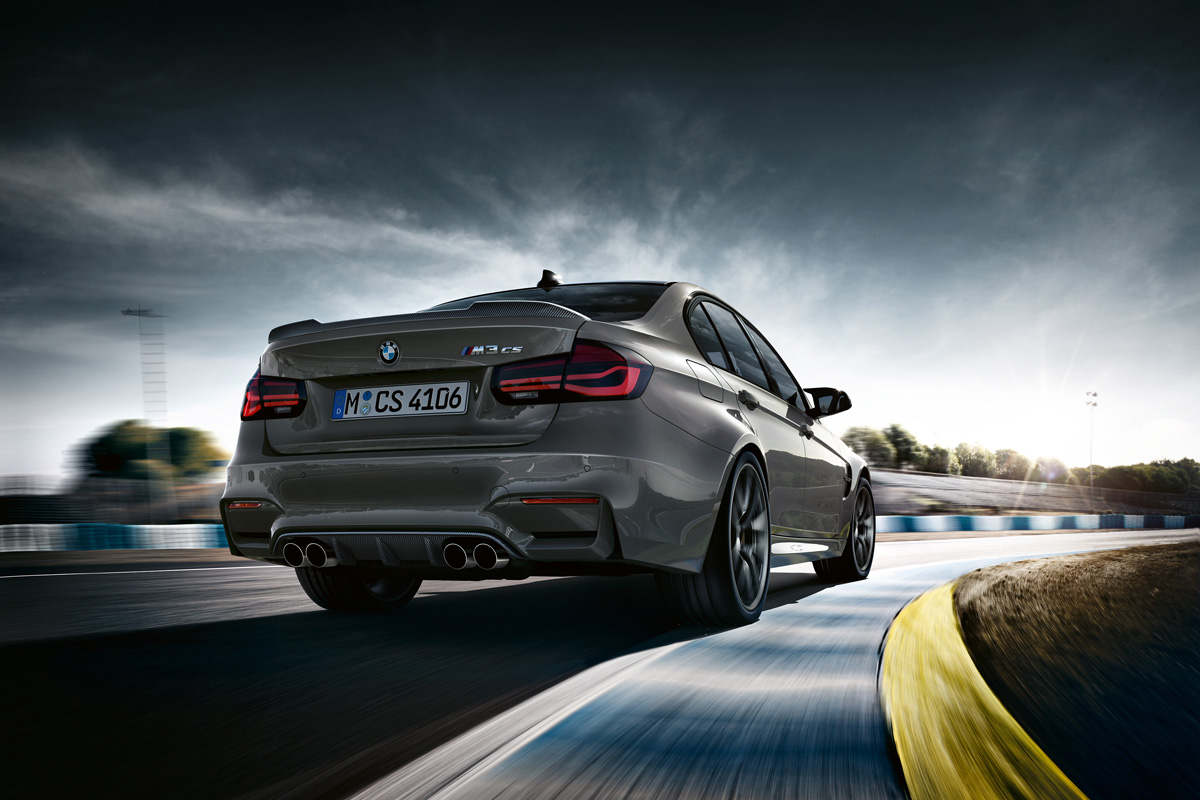 The results? 0-60 in 3.7 seconds (a regular M3 does it in 3.9) and a top speed of 174MPH. Power is sent to the rear wheels through a seven-speed dual-clutch automatic.
Of course, the numbers don't tell the full story. As with the M4 CS, the BMW M3 CS features extensive modifications that make it an absolute beast on the track. The interior also gets some nice upgrades, including lightweight sports seats from the Competition Package, done up in leather and Alcantara.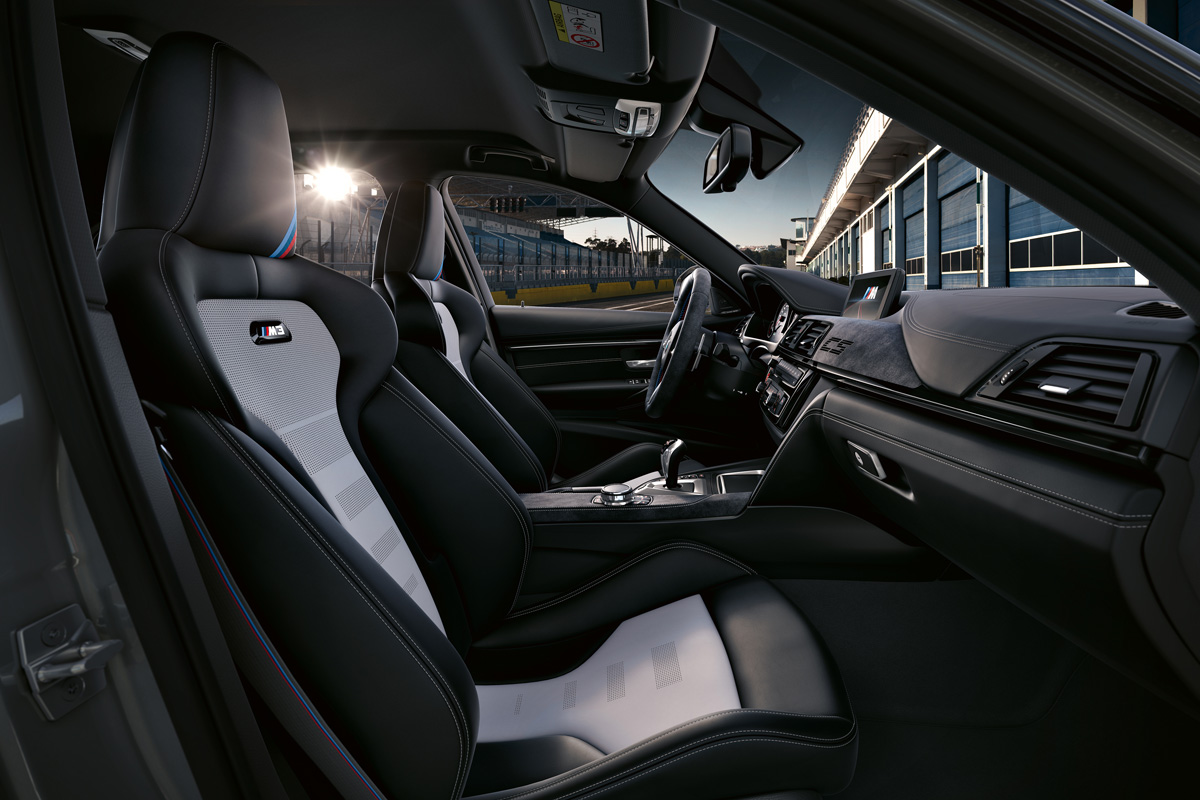 Pricing has not been announced, but the M3 CS is slated to go on sale in May 2018. There will only be 1,200 sold worldwide, with only 550 coming to the United States. So if you want a chance to grab one, you had better speak up soon before it's too late.
The Ultimate Driving Machine? You betcha!