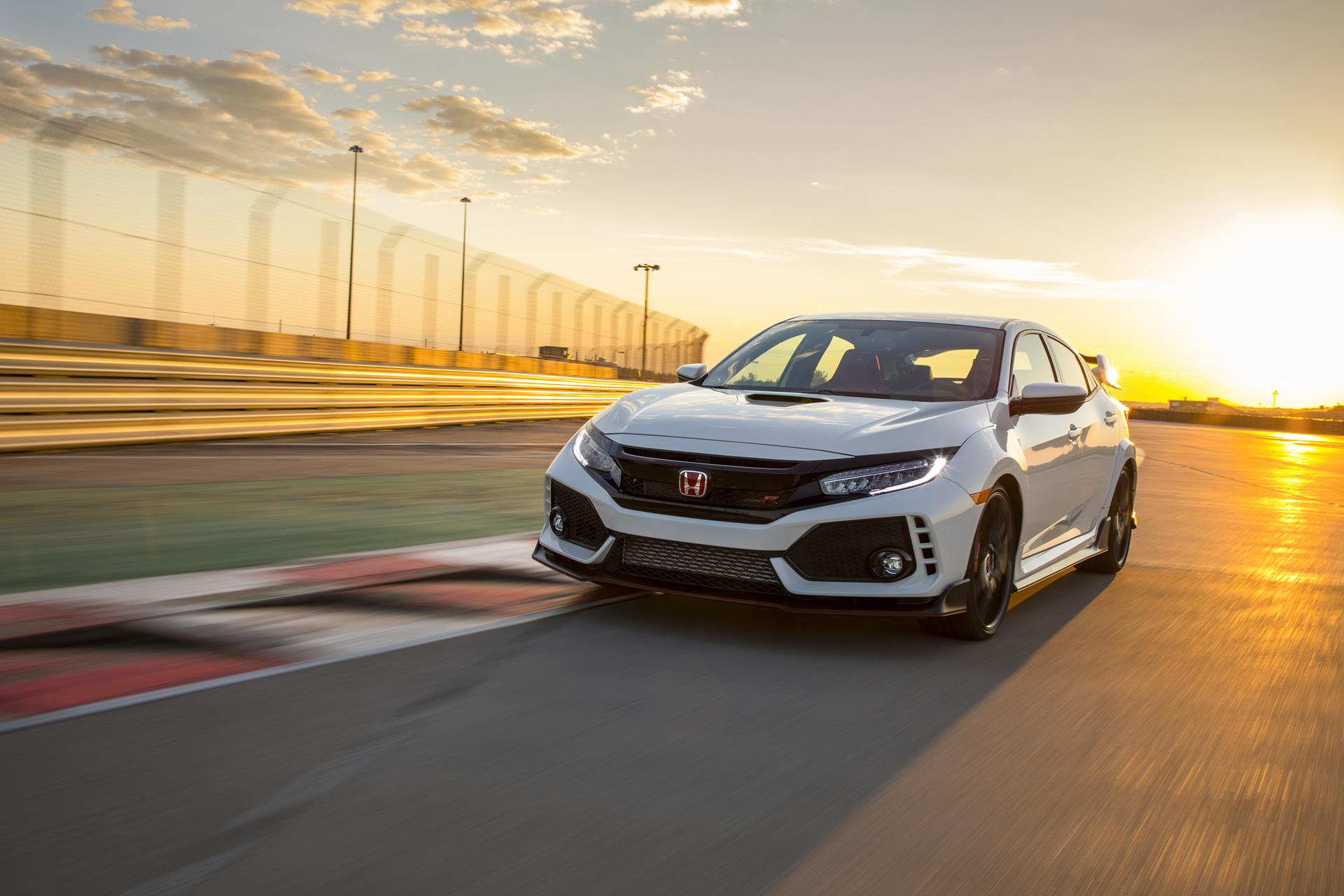 The Honda Civic Type R is the ultimate performance variant of the Honda Civic, first introduced back in 1997. These cars delivered legendary performance. But for some reason, these lightweight, specially tuned Civics were never made available in the US, much to the dismay of Honda enthusiasts across the country. (But that didn't stop them from slapping fake "Type R" stickers on their cars!)
Well folks, that's all about to change with the all-new 2017 Honda Civic Type R, the first-ever Type R-badged Honda to be sold in the United States. This high-revving pocket rocket goes on sale today in one comprehensively-equipped Touring trim, with an MSRP of $33,900.
The most powerful production Honda ever sold in America, the track-ready 2017 Honda Civic Type R makes 306 horsepower at 6,500 rpm and 295 lb-ft of torque from 2,500-4500 rpm from its 2.0L DOHC direct-injected, turbocharged i-VTEC engine. The Type R puts the power down through a short-throw 6-speed manual transmission with helical LSD hooked up to 245/30ZR20 Continental SportContact 6 high-performance tires on 20×8.5-inch black-finished aluminum wheels.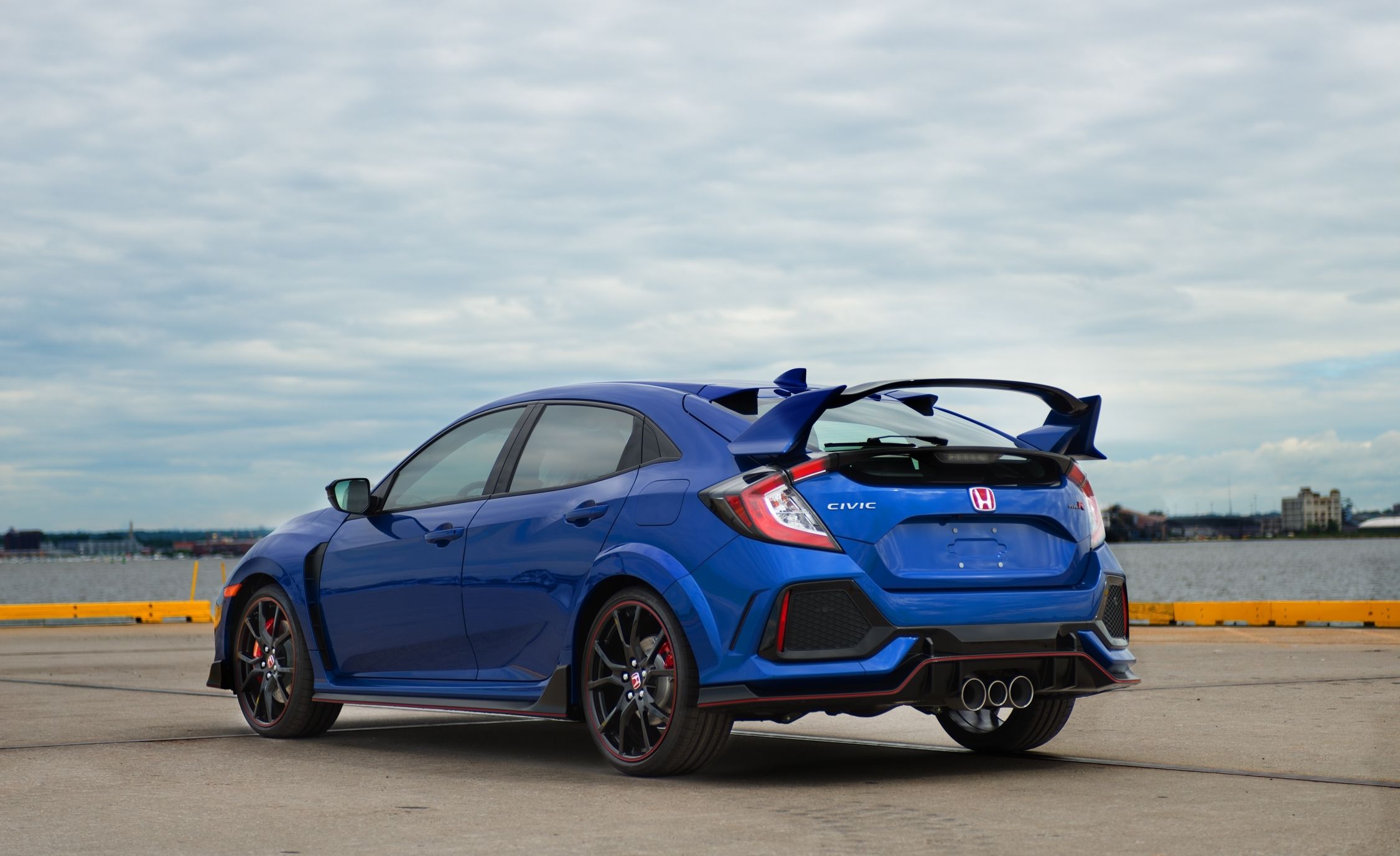 Speed is scrubbed by 13.8-inch cross-drilled rotors clamped by 4-piston Brembo aluminum calipers in front and 12-inch rotors with single-piston calipers in the rear, while an upgraded suspension, weight-saving all-aluminum hood, high-flow exhaust and comprehensive aero kit complete the package.
While official performance numbers haven't been released, a pre-production version of the new Type R claimed the title of world's fastest production front-wheel-drive car on April 7, 2017, setting a record lap time of 7 minutes 43.80 seconds on the Nürburgring Nordschliefe, more than three seconds faster than the previous FWD best.
Needless to say, WRX STI and Golf R owners had better watch their back, as the Civic Type R is FAST! Yeah, it's lacking all-wheel drive, and the styling is a little boy-racer for our tastes, but there is just something about the Civic Type R that has got my motor revving!