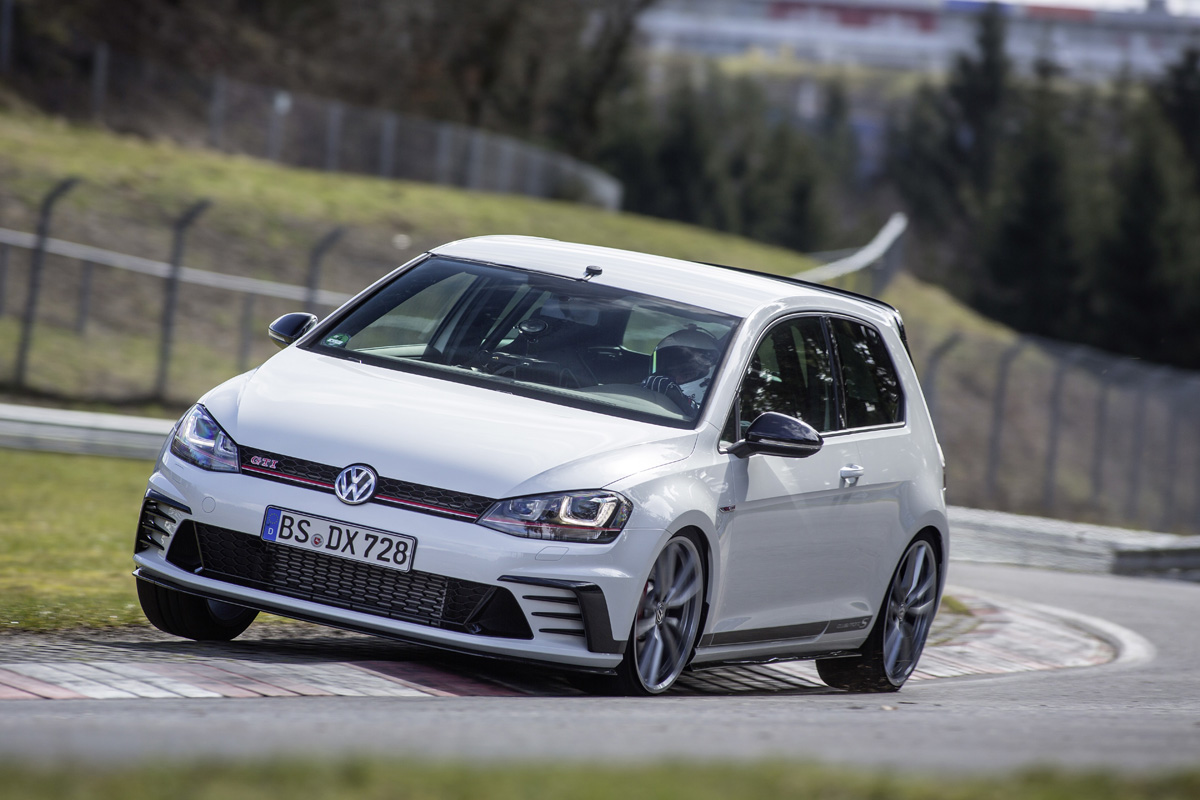 The most powerful Volkswagen Golf GTI ever just broke the lap record for front-wheel-drive cars on the Nordschleife, with a lap time of 07:49:21, beating the previous record holder (Honda Civic Type R) by an impressive 1.4 seconds.
Built to celebrate 40 years of the iconic hot hatchback, the Volkswagen Golf GTI Clubsport S is a special edition model (of which only 400 will be built) that benefits from a host of tweaks to make it their most powerful GTI (since they pulled the plug on the Golf R420).
Power is provided by a revised 2.0L TFSI turbocharged four-cylinder engine that's been massaged to put out 310HPand 280 lb-ft of torque. Significant weight savings were also accomplished by removing the rear bench seats, center arm rest, rear parcel shelf, floor mats, and much of the sound deadening. An aluminum subframe for the front suspension and aluminum brake covers also shed weight.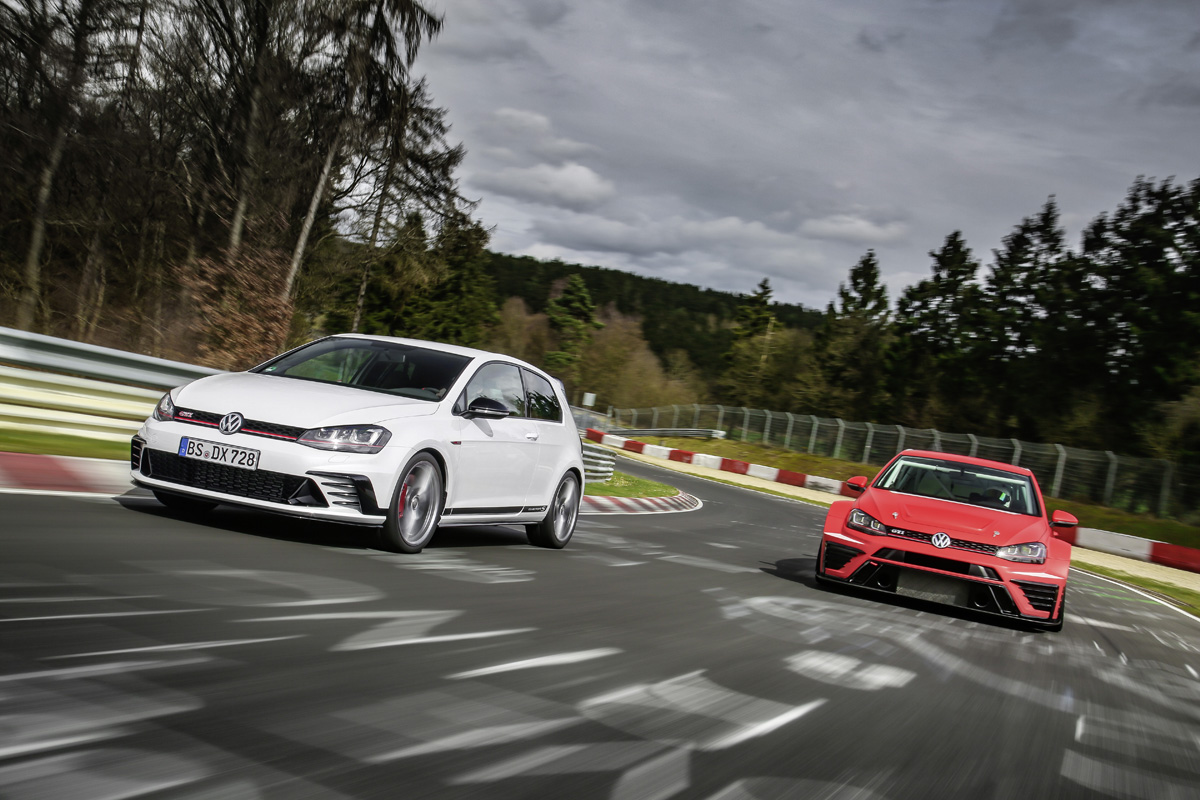 On the other hand, 235/35 ZR Michelin tires mounted on 19-inch "Pretoria" aluminum-alloy wheels, DCC, a strut brace, a partition net behind the seats and a carpet in the rear add some of that saving back, for a total weight reduction of approximately 66 pounds in comparison to a similarly equipped Golf GTI Clubsport.
A comprehensive rework of the suspension includes adaptive dampers that have been calibrated to include what engineers have dubbed a 'Nürburgring setting' as part of the Individual mode. This keeps the dampers fairly supple to deal with the kind of awkward surfaces and undulations that characterise the German circuit, but with enough control to ensure a fast time.
Colors will be limited to those of the original GTI: "Tornado Red", "Pure White" and "Deep Black Pearl Effect", with the roof painted black.
You can witness this record-breaking run here:

All in all, it was an impressive feat, and a much-needed win for VW in light of all of the Diesel-gate drama. Here's hoping that they offer the GTI Clubsport S in the United States, though I wouldn't hold my breath..