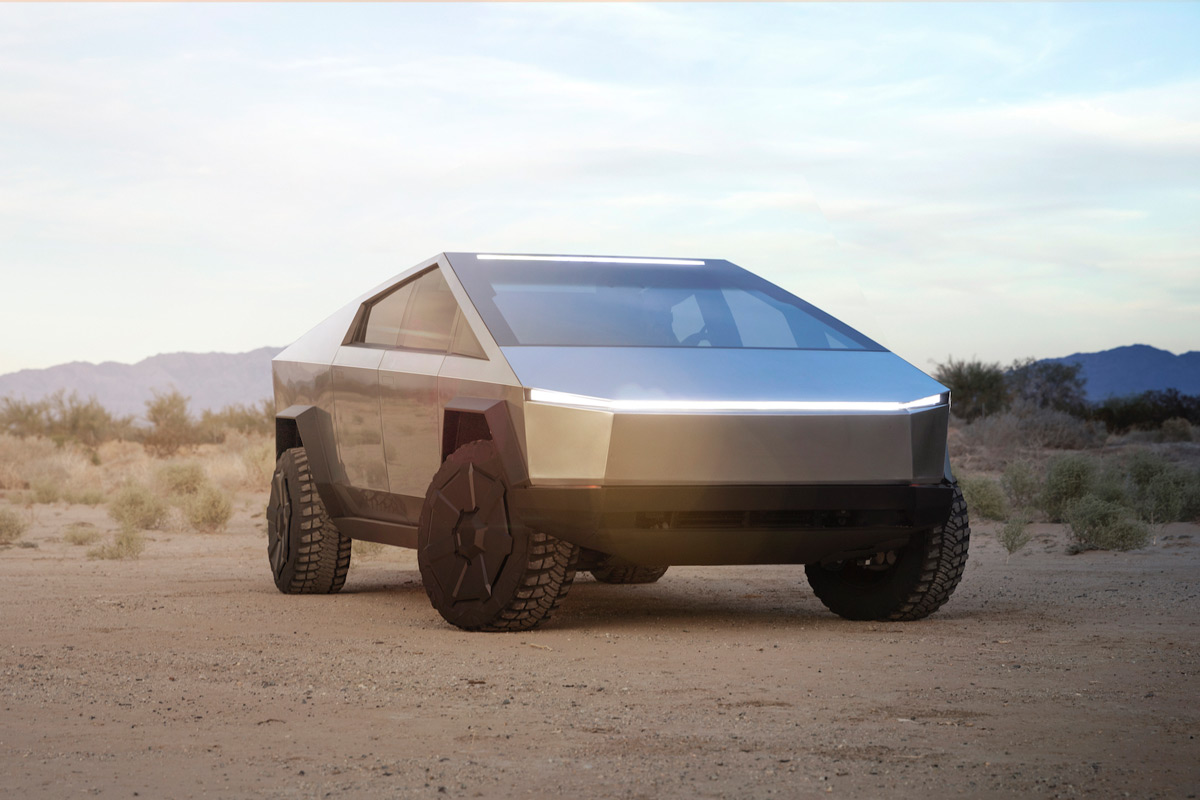 Back in November, Elon Musk introduced the world to the Tesla Cybertruck electric pickup truck, and despite it's edgy design (pun intended), a record number of people placed pre-orders for one, showing once again that Elon is a true visionary, even if the media loves to dog him every chance they get.
Now, Musk is making news again, responding to a fan on Twitter who asked if the CEO could share a picture of the updated Cybertruck, to which he replied:
Sure, maybe in a month or so

— Elon Musk (@elonmusk) November 1, 2020
So what's changing? Initially, there were rumors that the truck would be made slightly shorter and narrower to accommodate garages and such, most of which would be too small to house this monster of a truck. But then back in March, Musk publicly stated that those plans were off the table, and that the design wouldn't change much at all.
While many sites are making all kinds of ridiculous claims (and using ugly renderings that people came up with well before the Cybertruck was even unveiled), we have a friend who works for one of Elon's company and has seen the "updated" Cybertruck, and he's given us the lowdown on what to expect next month.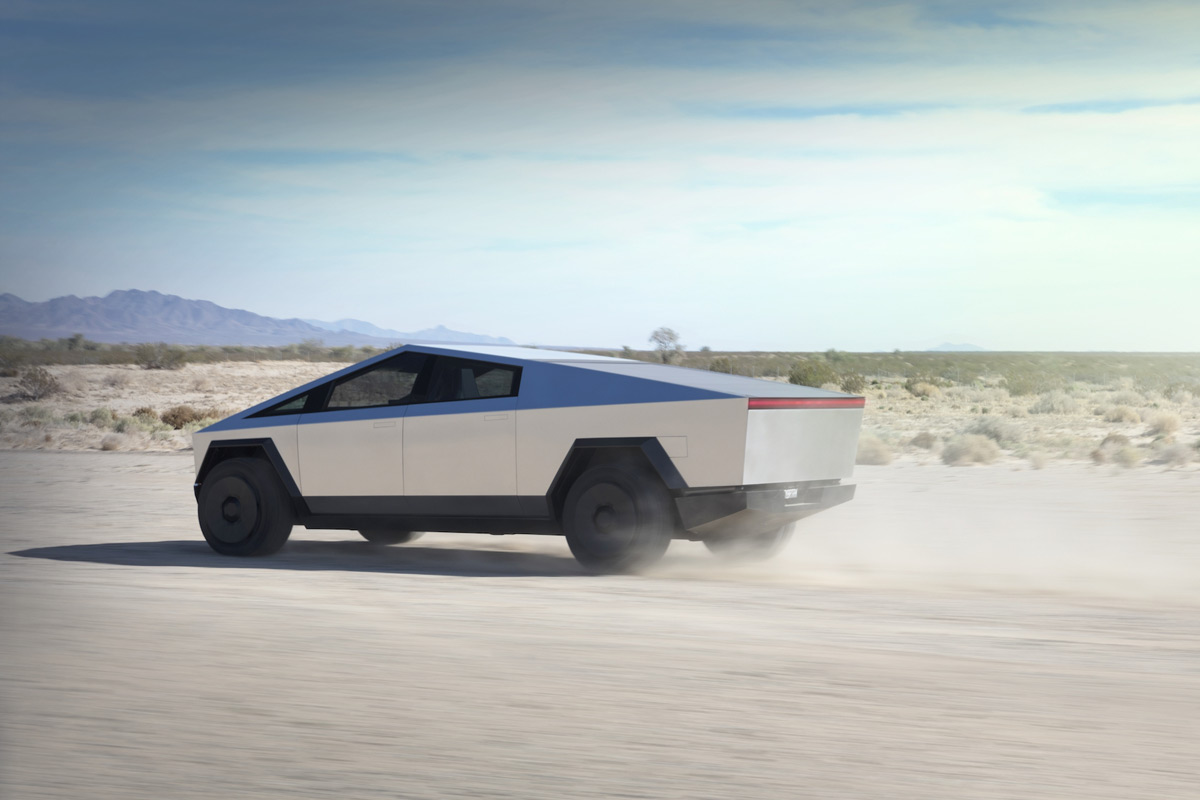 Our source said that "It's getting side mirrors and taller headlights. But it will still look like a wedge. And the bumpers are getting thicker – something to do with how spacecraft hard metal kills human beings or something."
When you think about it, that makes perfect sense. Sure, camera-based side mirrors may sound cool, but have you tried those Rear Camera Mirrors offered in some GM vehicles? The picture quality on them is just terrible. So maybe that had something to do with it. Or maybe the NHTSA had some objections, who knows.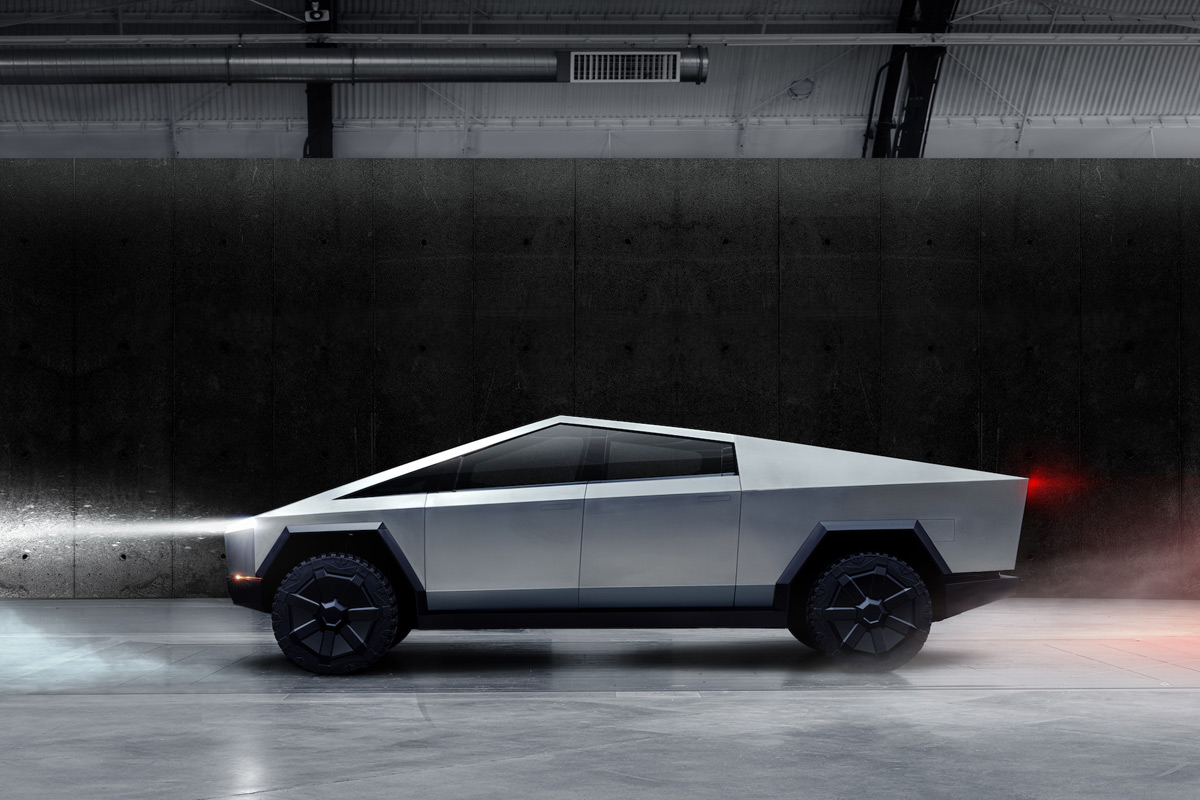 As for the headlights and bumper, I can totally see that. Those headlights may look cool, but how much light output could they really offer? And adding a bumper makes sense, as it's easier to replace one in a minor fender bender.. not to mention the whole not killing someone aspect. 🙂
For now, we'll just have to wait "a month or so" for Elon to show us the final product. Hopefully, it stays true to the bad-ass truck he revealed last year!