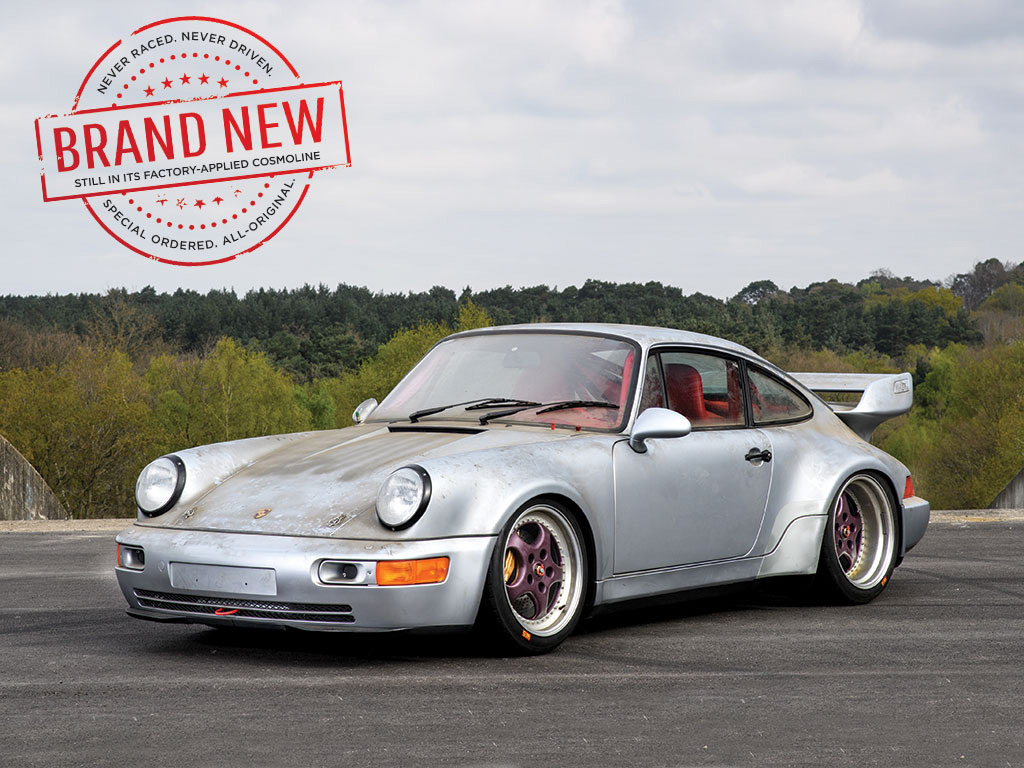 Prices of late-model Porsche 911's have been absolutely skyrocketing in recent years, and they show no signs of slowing down anytime soon. Yet one savvy collector decided that it was time to auction off his brand-new, never-driven, special-order 1993 Porsche 911 Carrera RSR at the RM Sotheby's Villa Erba event next month, where it's expected to fetch a price north of $2 million!
This RSR is about as close to brand-new as you can get, still wearing it's factory-applied cosmoline rust protection, and with only 10 km on its odometer.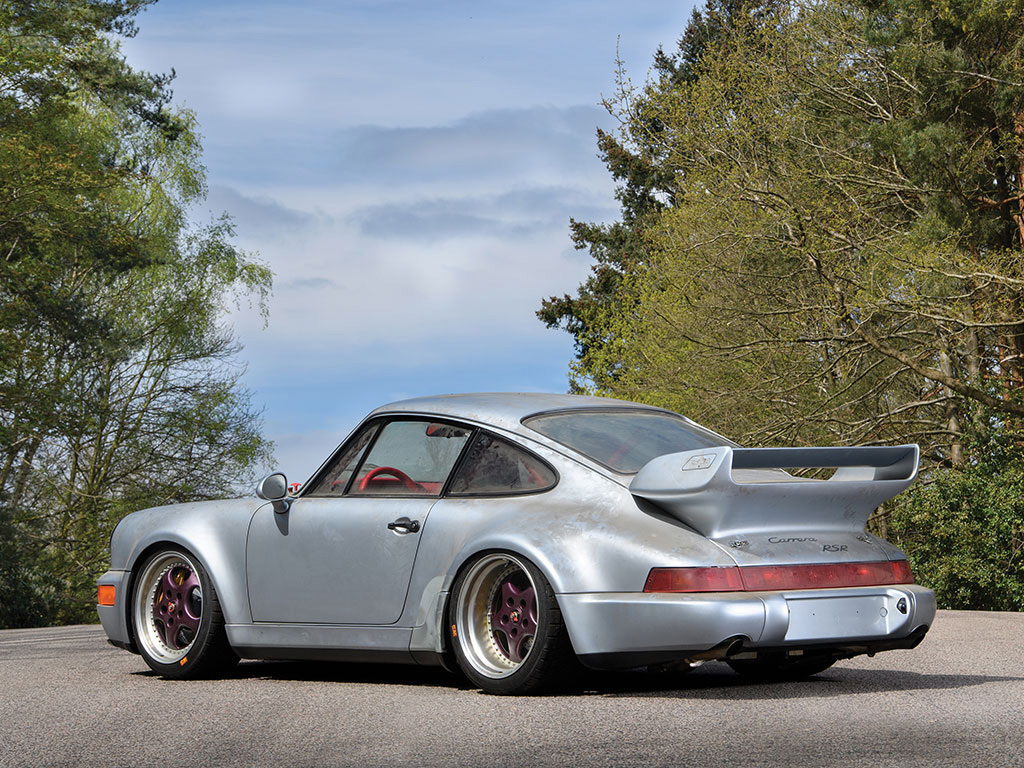 The 964 Carrera RSRs were extremely rare cars to begin with, with only 51 examples built. The Turbo-bodied racing version of the Carrera RS was fitted with a 3.8-liter type M64/04 RSR-specific engine, with the dry-sumped, single-ignition powerplant producing an impressive 350 horsepower and 284 lb-ft of torque, all fed through an uprated five-speed manual transmission.
Interestingly enough, this all-original example was special-ordered with some rather.. unique options. We're talking Polar Silver paint with a blinding Guards Red interior, purple Speedline three-piece wheels, and gold brake calipers. Clearly, this car was ordered by someone with very eccentric tastes!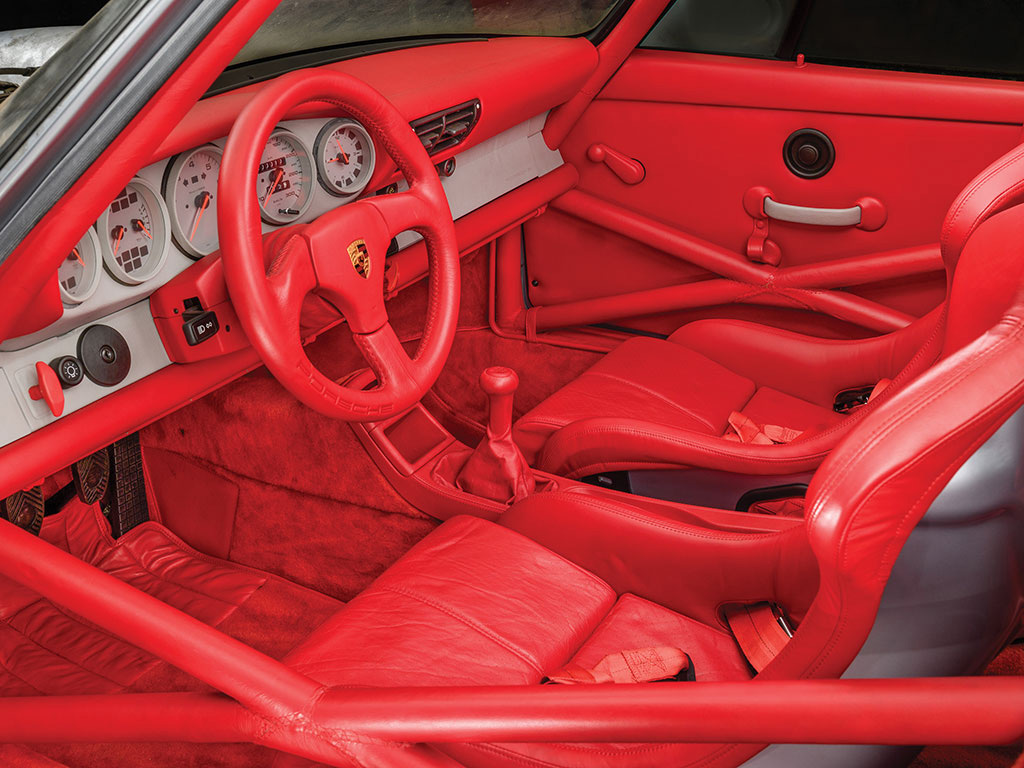 Whoever ends up purchasing this car will have some work ahead of him, as it's going to require a fair amount of work to make it roadworthy after sitting for all these years.
For more information, visit www.rmsotherbys.com.
Photo credit: RM Sotheby's/Tim Scott