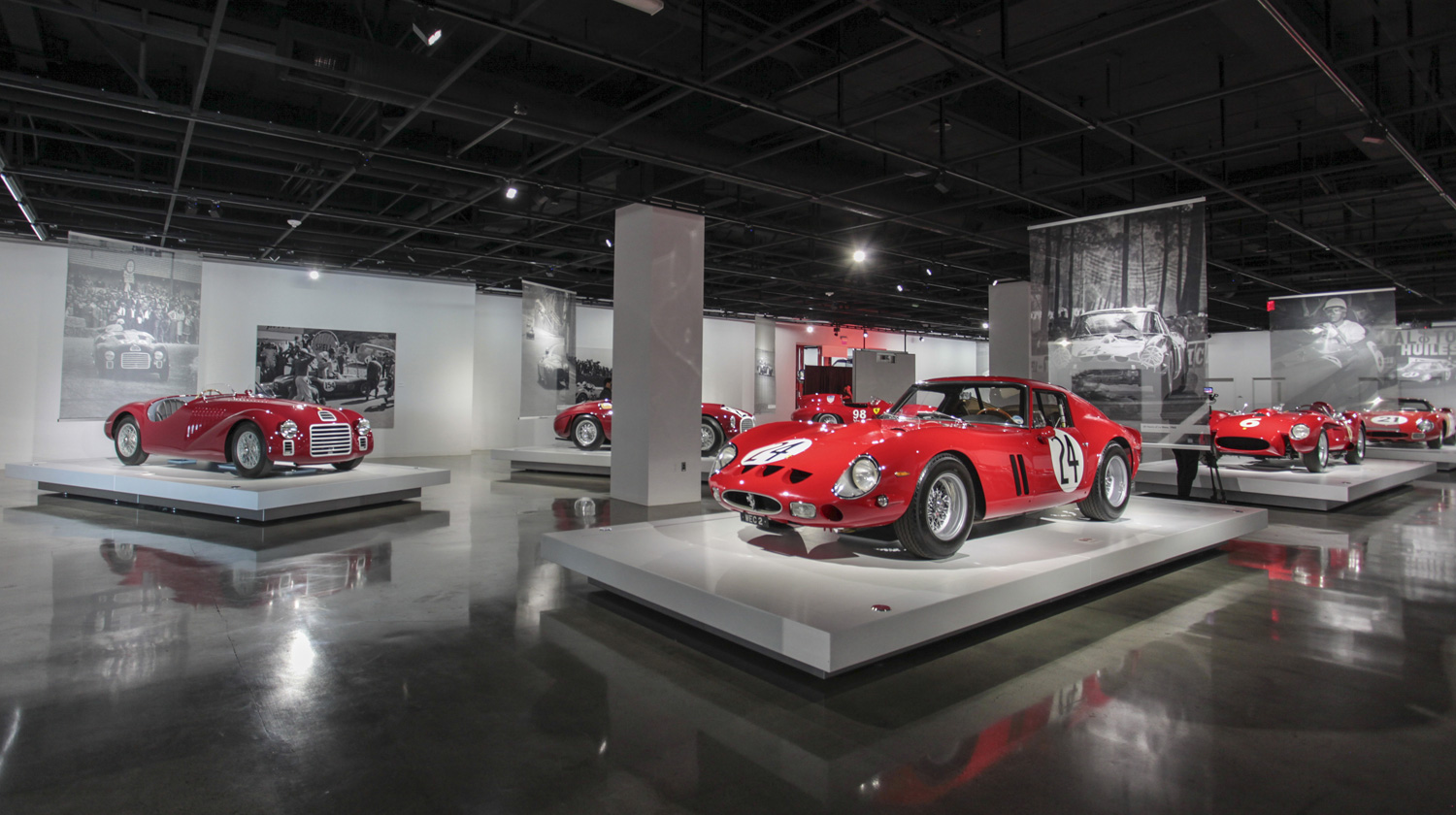 The Petersen Automotive Museum just opened its latest exhibition in the Bruce Meyer Family Gallery, Seeing Red: 70 Years of Ferrari. The exhibit is a celebration of seven decades of beautiful and fast carss and the man, Enzo Ferrari, who brought them to the attention of the world via sheer force of will. It showcases several examples of the brand's most lauded designs including the legendary 250 GTO, the 166MM, the 250 TR, the 250LM and the 2001 Ferrari F1 driven by F1 racer Michael Schumacher in one of his most dominating years in the series.
Few brands have captured the imagination of the world more than Ferrari. For 70 years, Enzo Ferrari's prancing horses have thrilled car enthusiasts both young and old with their racing and road cars. To celebrate the Italian automaker's 70th Anniversary, and through the leadership of Bruce Meyer, Seeing Red features a collection of the rarest and finest road and race Ferraris, all in its signature red paint.
"We're so thrilled to bring some of the world's most beautiful Ferraris to the Petersen," said Bruce Meyer, founding chairman of the Petersen's Board of Directors. "Seeing that Rosso Corsa paint and the beautiful curves of the body work is always enough to make your heart skip a beat. Seeing Red will be one of the most significant gatherings of Ferraris in the world and I'm so pleased to be able to share it with the public."
The exhibition opened with a grand reception on Thursday, April 27th at the Petersen. The exclusive event included a special tribute to legendary racer, Phil Hill, hosted by Hill's son, Derek Hill.
This slideshow requires JavaScript.
"This exhibit is another example of how the Petersen views cars as art, and nothing's more appropriate than red Ferrari models," said Terry Karges, Executive Director of the Petersen Automotive Museum. "We're confident this exhibit will really get people talking and learning about Ferrari."
The exhibit is currently open to the public and will run through April of 2018.
For more information on Seeing Red, visit www.petersen.org/portfolio-item/seeing-red. For more information on the Petersen Automotive Museum, visit www.petersen.org or call 323-930-CARS.