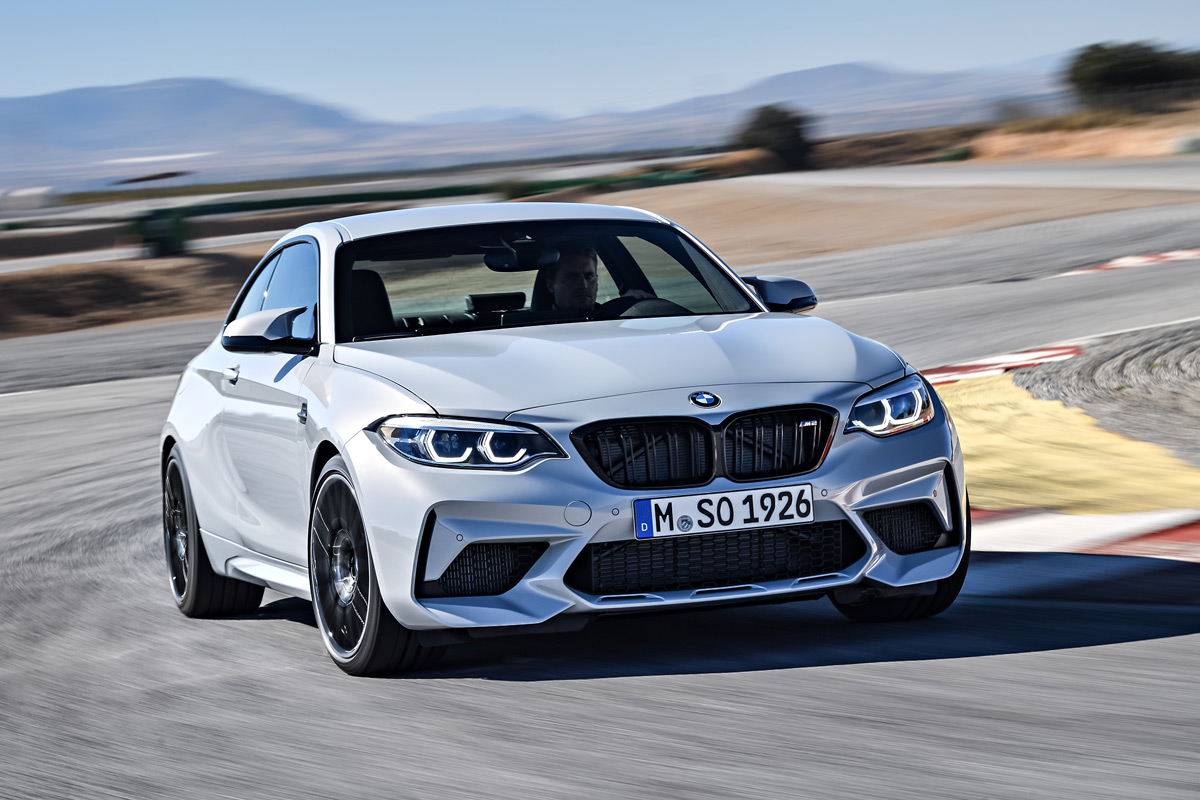 When BMW first introduced the M2, it was a clear indication that they had not forgotten about purists like me who wanted a small, lightweight, fun-to-drive sports car that could hang with the big boys come track day. And that it did.
But now they've taken things up a notch with the first-ever 2019 BMW M2 Competition.
As the name suggests, the BMW M2 Competition is playing for keeps, with a new engine lifted from the M3/M4, a twin-turbo, 3.0-liter straight-six making 405 horsepower and 406 lb-ft of torque.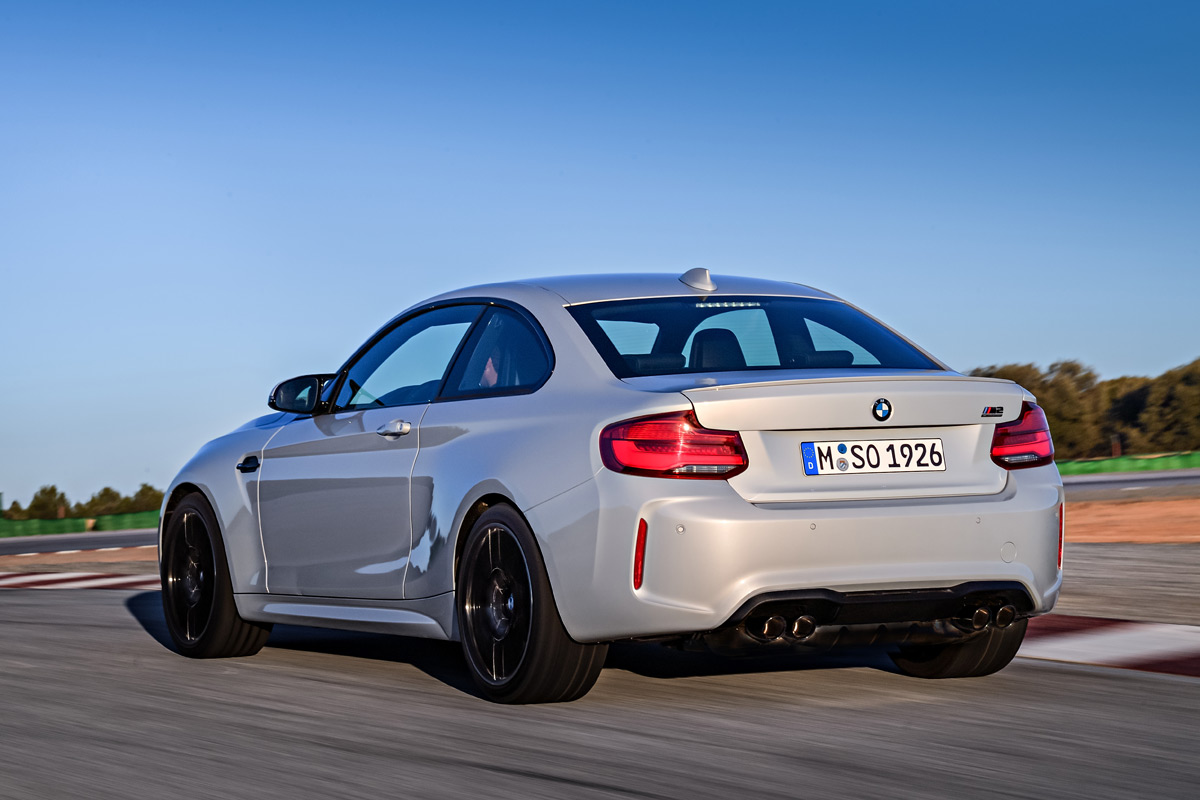 For those of you keeping score, that's 40 horses and 63 more lb-ft than the outgoing M2, and it's good enough for a 0-60 time of four seconds flat and a top speed of 174 mph.
Naturally, there's a host of chassis improvements to make the most of the added power, with lots of raiding from the M3/M4 parts bin, along with new M Sport seats, larger M Sport brakes front and rear, a new dual exhaust system, and bigger kidney grilles up front (painted black).
Overall, it's a pretty impressive update to a vehicle that was honestly perfectly fine as it sat, taking this lightweight track beast and dialing it up to 11. Porsche owners had better watch out!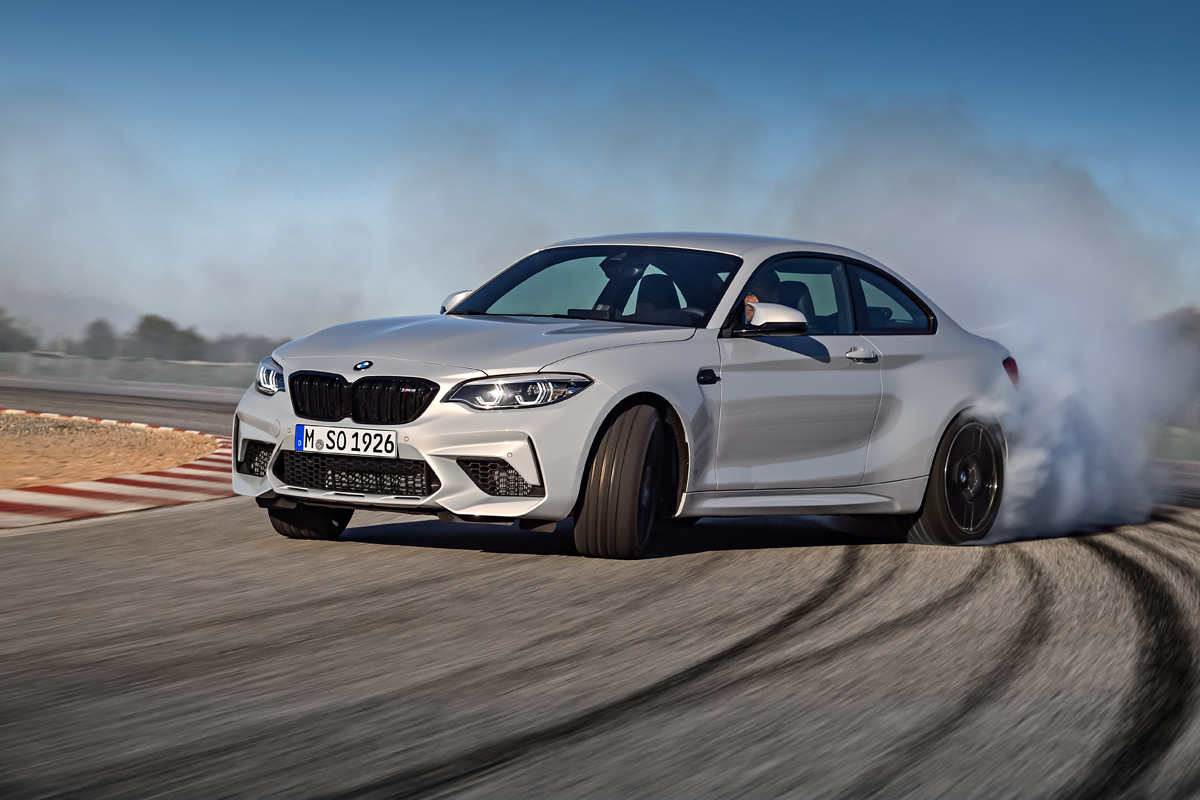 No word on pricing just yet, but it sounds like it will be worth every penny that they're asking. And if it turns out to be too rich for your blood, you can always pick up one of the many used M2's that will surely be hitting the market once the M2 Competition comes out..
Speaking of which, anyone wanna buy a kidney? 🙂
What do you think of the BMW M2 Competition?